John Ducey is the star of Netflix's I Believe in Santa. The Christmas film is based on Tom (Ducey) and Lisa (Christina), who start dating after meeting on Independence Day, Lisa's favorite day. Tom's obsession with Christmas almost forces Lisa away, but she decides to stick around.
She finds out that John is not only obsessed with Christmas but also believes that Santa is real. It's unusual for an adult lawyer to believe that a red-suited man with a wobbly belly and white beard delivers gifts all around the world during Christmas. Watch the film to discover whether the couple's relationship survives this otherworldly idea.
John Ducey is not gay and is a supporter of the LGBTQ+ community
The rumor claiming that John Ducey is gay is false. John Ducey is not gay, and as far as we can tell, he has been straight all his life.
Nevertheless, Ducey is a supporter of the LGBTQ+ community. For instance, Ducey, I Believe in Santa's creator, cast Sachin Bhatt, a queer actor, in one of the prominent supporting roles. Bhatt plays Assan, Tom's closest friend. Assan is openly gay, but his sexuality rarely comes up in the film.
Ducey is married to his co-star in I Believe in Santa, Christina Moore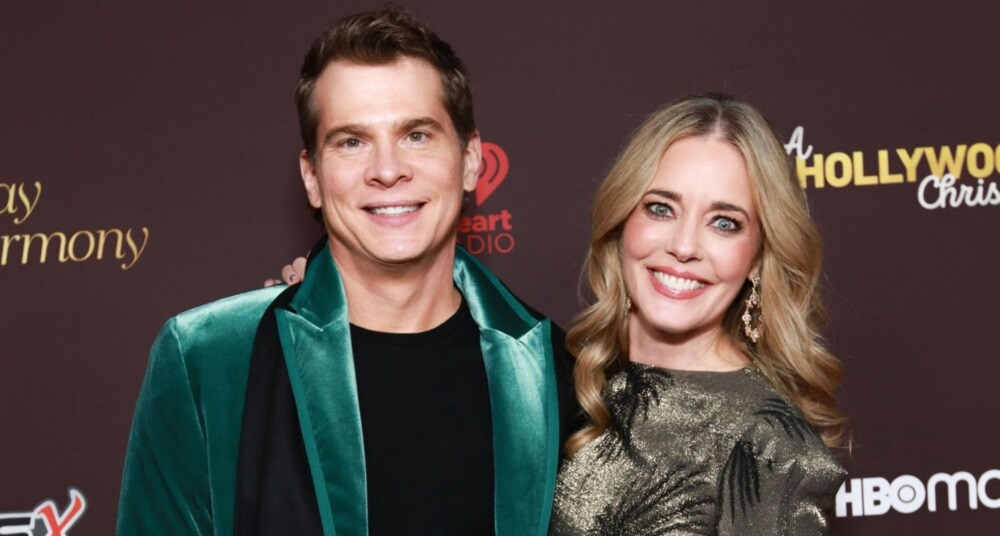 The starring couple in I Believe in Santa is married in real life. Christina and Ducey started dating after their mutual friends hooked them up. The couple told Joli Magazine that they discovered they had a lot in common:
"Actually, one of the things we did on some of our dates was crossword puzzles, because we both really like crossword puzzles. Or we talked politics! We really are dorks."
Ducey and Christina Moore married in 2008. Christina has a great relationship with Ducey and Rene Ashton's daughter, Emma Ashton.
Creating and starring in movies has become a couple's affair for Ducey and Christin. During their interview with Joli Magazine in 2018, the couple had worked on 12 movies together. That tally has increased and will likely continue to.
The pair have starred in American Fighter, Lady Driver, That's Amor, and 2022's I Believe in Santa. Moore talked to the outlet about the couple's approach to projects:
"It's all related to the industry, so instead it's, 'Oh, should we act in the movies other people wrote, or movies we wrote? Should we act in movies other people produced, or we produced?' The goal is to diversify, as opposed to try to decide which one or the other. We think of them as train tracks running parallel, not running in different directions."
---