Joc Pederson is on the verge of becoming the 8th person to win back-to-back baseball world series titled with different teams. In 2020, Pederson won the world series with the Dodgers, a team he'd represented for a decade. Leaving Los Angeles hurt, but it might pay off the fan favorite.
Pederson is not a guaranteed starter, but he brings a winning mentality to the team that only a former Series winner can contribute. He also brings an infectious joy to the group, which his teammates appreciate. "I think you need one of those guys on your team," Austin Riley, Pederson's teammate, told The LA Times.
Joc and his wife Kelsey Williams share a daughter and son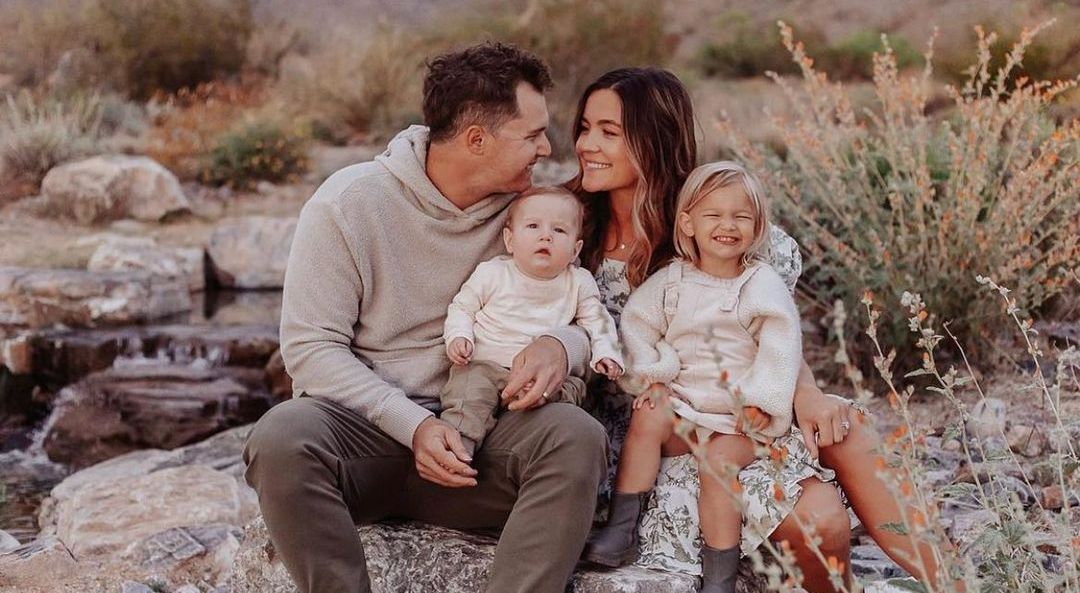 Joc and Kelsey reportedly met in 2015. They dated for several years before getting married on 6th January 2018.
Williams is a Duke University alum, where she graduated with a psychology degree. She represented the team's basketball team and served briefly as coach in 2015.
Kelsey is very secretive: She runs no public social media pages. Her internet appearances come courtesy of Joc, who enjoys posting photos of his adorable family.
"Off the LA couldn't do it without the support from my fam and my beautiful wife keeping our family together," he captioned an October 2021 photo.
Pederson and Kelsey welcomed their first child, Poppy Jett, in October 2019. "Happy Birthday my big three-year-old… growing up too fast," he wrote on Instagram. "Love you Poppy Jett." The couple's son arrived a month before the Dodgers clinched the 2020 series.
Joc Pederson shares a special bond with his daughter, he revealed via a February 2021 post on The Player's Tribune. He wrote that he encourages her to never give up on her dreams, as he's tried not to do over his decade-long professional career. Joc wrote:
"Not that she has to be a perfect person, or that she has to accomplish everything she sets out to do. But the one thing I want to make sure my daughter knows is that, when it comes to what her dreams can be… that's limitless. Every night, I guess, I try to remind my daughter of that."
Pederson has faced gay rumors due to his fashion choices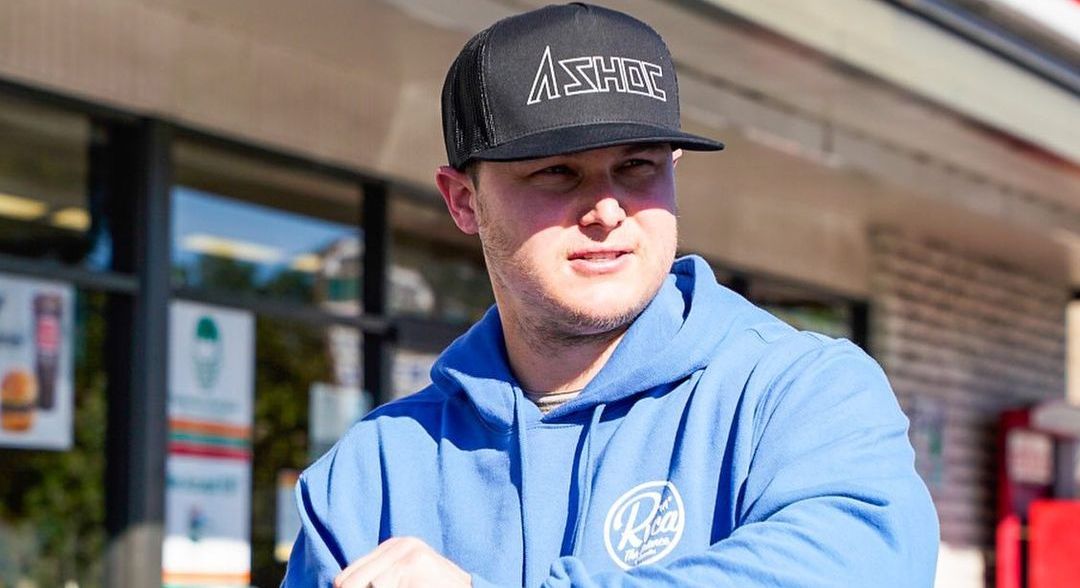 Fans have overwhelmingly embraced Joc Pederson's decision to wear pearls during games. Frustratingly, Pederson has shied away from offering a reason for the pearls.
"I just saw the pearls, and I was like, you know what? That looks cool," goes one answer (Per Sports Illustrated). Fans also said that he's just 'a bad bitch.'
It's surprising to see how much fans have adopted Pederson's penchant for wearing pearls. Manager Brian Snitker explained his amusement at seeing some fans wearing pearls:
"You look at the big screen in Atlanta and you got all these, you know, big, rough, tough guys and they got pearls on. And all the ladies, like, went in the jewelry boxes and got their pearls out. So, shoot, I'm fine with it."
Unfortunately, Joc's pearls have sparked rumors that he is gay. For all the strides the Pride movement has made, some people still make assumptions about sexuality based on a person's fashion sense.
Joc Pederson is not gay. He's a fun-loving man who has added a bit of spice to the World Series using pearls worth around $4K.
---