Jeff Dunham is one of the most famous ventriloquists in the world. Dunham has been at the top of his game for over 30 years, and he is credited for reviving ventriloquism. He has practiced his art on television shows, comedy stages, and on social media. Jeff's introduction of Achmed the Dead Terrorist became one of the most viewed videos on YouTube when it was released in 2008.
Furthermore, Dunham is a stand-up comedy guru. His Spark of Insanity tour sold the most tickets of any stand-up comedy tour ever, earning him spot in the Guinness Book of World Records. Jeff performed in 386 venues worldwide.
This piece will look at Jeff's wife, ex-wife, and children.
Jeff and his second wife Audrey Murdick raise two sons James and Jack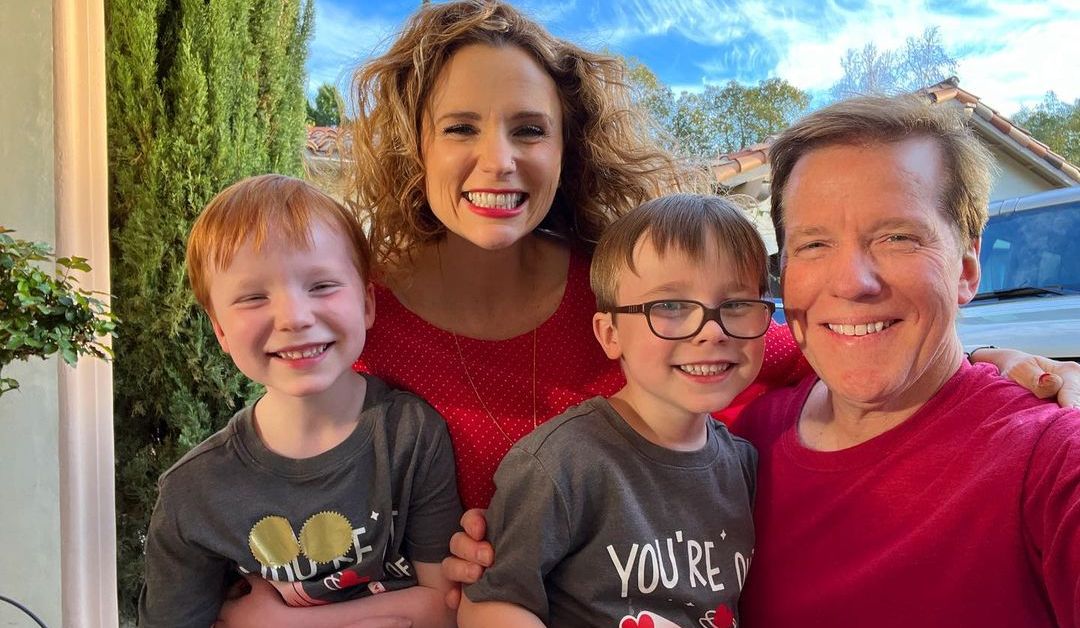 Jeff and fitness enthusiast Audrey Murdick started dating in mid-2009. They got engaged on Christmas Day 2011 and tied the knot in October 2012. The couple's dog, Roadie, served as the ring bearer. "No matter what the day, we got to sleep laughing, and we wake up laughing," the couple told People. "We can't imagine a love any better than this."
In May 2015, Dunham announced that he and Audrey were expecting twin boys. The couple welcomed James Jeffrey and Jack Steven in October 2015. The pair shares the good times they have with their boys via social media, but Audrey acknowledged that raising two children at the same time wasn't easy.
Audrey used her experience to create a list of tips and advice on how to 'survive' raising more than one kid. The list, which she posted on her blog, contains financial advice, birthing tips, and many more. Audrey's motivation is to improve the lives of her followers, and she does this by sensitizing them on the benefits of vegan diets. She writes on the 'about me' page of her blog:
"Once I made this discovery I knew I had to share it with the world, which is why I started this blog. My goal is to help other learn how to quickly and easily prepare crave-worthy vegan meals and treats that the whole family will enjoy, so they can experience this glorious way of eating, too!"
After years of sharing her favorite recipes, Audrey released her first cookbook in late 2020
Audrey Dunham released her first cookbook, Vegan Christmas Cookies and Cocoa, in November 2020. Perhaps the quarantine period gave her time to compile her best recipes.
Audrey continues to post her recipes on Instagram and on her blog. Occasionally, she posts cooking videos on her YouTube channel.
Audrey's sons, James and Jack, also feature prominently on her social media feeds. Per a late January 2022 Instagram post by Audrey, the brothers look alike but they are different. Audrey wrote:
"Jack actually willingly smiled and posed nicely for this photo – a very rare thing these days! James, as you may have noticed, is a total ham and will turn on the charm anytime a camera is within 50 feet. These boys are total opposites, I tell you!"
Audrey added that she wouldn't be surprised if her sons started a YouTube channel someday. "They make an entertaining little team when they get together," she wrote.
Jeff endeavored to maintain a strong bond with his daughters after his divorce from Paige Brown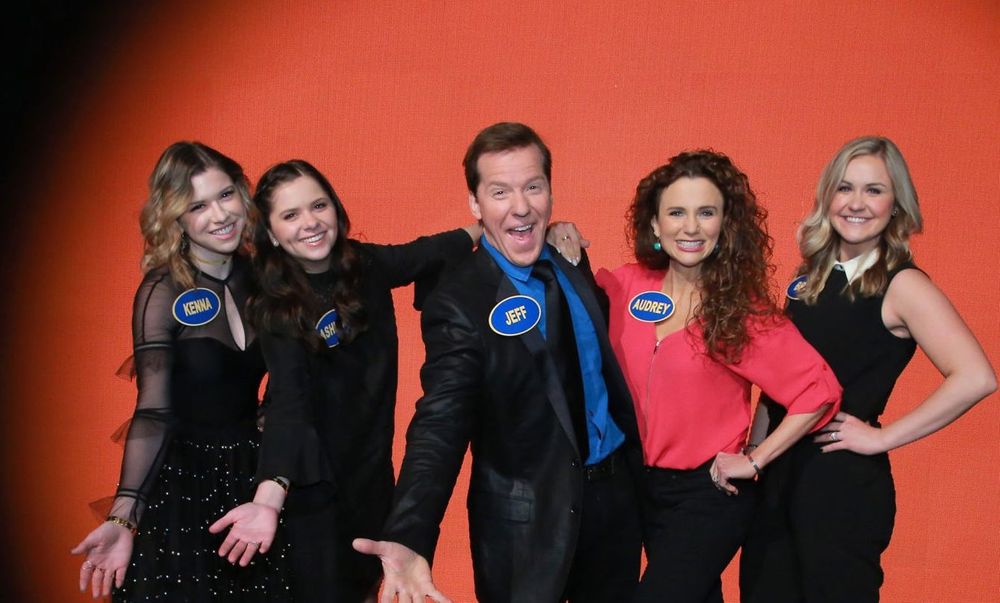 Jeff and Paige Brown started dating in December 1992 after meeting at the Comedy Corner in West Palm Beach, Florida. They got engaged three months later and got married in May 1994. Jeff also adopted Paige's daughter, Bree.
Paige and Jeff welcomed their first daughter Ashlyn in 1995 and their second daughter Kenna in 1997. Unfortunately, Jeff's busy schedule kept him away from the family for long periods. It put a strain on his marriage, and in November 2008, he filed for divorce. Despite the divorce, Jeff wanted to maintain a close bond with his daughters. An October 2009 article about Jeff read:
"Dunham was buying a new house this summer, negotiating the end of his marriage and trying hard to maintain at least a semi-normal relationship with his three daughters, ages 18, 14 and 12, which involved sending and receiving a phenomenal number of text messages."
Jeff's Instagram page suggests that he succeeded in remaining close to his daughters. On 30th August, he wished Bree a happy birthday and congratulated her for welcoming her first baby into the world.
Paige became a divorce counselor after the end of her marriage to Jeff. She is also very active in various foundations and charities, including The Paige Dunham Foundation.
Audrey sued Paige for using the name Audrey Dunham to register internet domains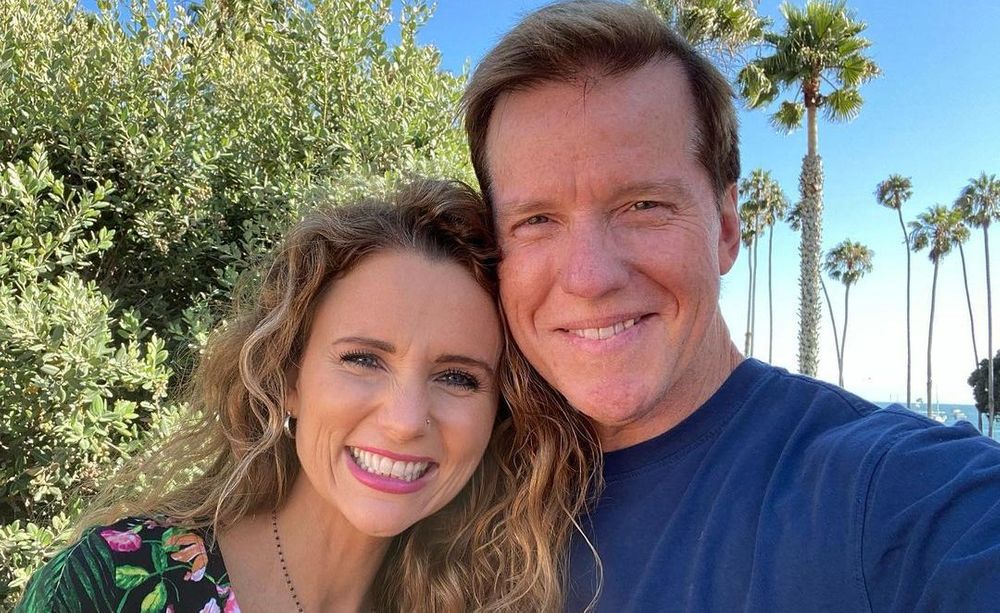 In January 2015, Audrey sued Paige in a California federal court for cyberpiracy. Audrey alleged that Paige registered the internet domains AudreyDunham.com, AudreyDunham.net, AudreyDunham.us, and AudreyDunham.biz maliciously, and she prayed that the court order Paige to give up those domains.
After getting engaged to Jeff, Audrey consulted authorities about trademarking the name Audrey Dunham. The Trademark Office determined the mark to be distinctive and protectable. The lawsuit alleged that Audrey requested Paige to transfer the websites, but Paige demanded thousands of dollars for each domain.
"Defendant knew at the time she registered the Accused Domains, that Plaintiff would soon change her name to AUDREY DUNHAM," the suit read. It's unclear whether the court ruled or whether the parties settled outside court. However, we do know that Audrey got her wish as she now runs audreydunham.com.
---