At 21 years old, Jazz Jennings has done more LGBTQ+ activism than most activists. By merely coming out as transgender on national television aged 6, Jennings helped many families understand the needs of children going through similar experiences. Since then, Jazz has shared her journey, offering the world a glimpse into transgender life.
Jennings is famous for starring in the TLC series I Am Jazz. 'I Am Jazz' has become her brand, using it as the title for her children's book, OWN special, and television series. 
From as early as two years old, Jazz knew that she was trapped in the wrong body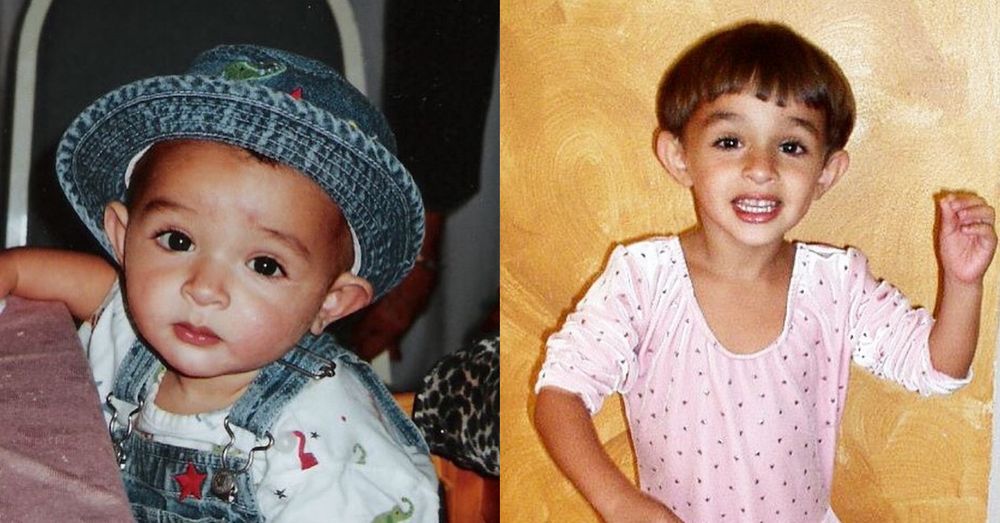 Jazz wrote in Being Jazz: My Life as a (Transgender) Teen that she faced a recurrent question during her youth: "When did you first know?" She wrote: "Ever since I could form coherent thoughts, I knew I was a girl trapped inside a boy's body."
Jennings couldn't understand why other people couldn't see it. She obsessed over girly things, but her family dismissed her preferences as a phase. Jazz wrote that before she learned to turn her onesie into a dress, even before she could speak.
Every time she would take baths with her siblings, she'd wish that she had a vagina rather than a penis. "It was a strange growth hanging off me that didn't look like it belonged there," she wrote.
Around the house, Jazz's parents allowed her to wear whatever she wanted but outside, they dressed her like a boy, much to her disappointment. "I didn't just like girly clothing – I felt ashamed and humiliated if I had to wear anything else," Jazz continued.
"I couldn't understand why my parents, who were as loving and caring as anyone could hope for, would force me to go through that kind of torture." As soon as she started speaking, Jazz made it clear to her family that she wanted to be a girl.
Jazz's mom, Jeanette Jennings, realized that it wasn't a phase when Jazz told her that she wanted a penis rather than a vagina. Soon, everyone in Jennings' family accepted that she was a girl and stopped trying to convince her otherwise.
Jazz first heard the word 'transgender' aged 3, during a trip to a child psychologist. Jennings wrote:
"That was the first day I ever heard the word 'transgender.' I remember feeling this overwhelming sense of relief that there was finally a word that described me—a girl who had accidentally been born into a boy's body."
Jazz's family didn't intend for her to speak on 20/20 in 2007
Jazz's 20/20 interview with Barbara Walters in 2007 made her a national sensation and one of the youngest publicly documented transgender people. "She was so charismatic, so charming and so clearly herself," Laverne Cox, an actress and LGBTQ+ advocate, told Variety.
Jennings' family didn't intend her to appear on 20/20 when they approached the media with her story. Jeanette and Jazz's father, Greg Jennings, struggled to get Jazz enrolled in school as a girl, so they submitted her story to a local newspaper.
The idea worked: the school relented, allowing Jazz to register as a girl. Having achieved their objective, the Jennings family had no interest in other media appearances, but nearly every media house wanted a piece of the story, including ABC's 20/20.
Jeanette and Greg declined requests to get Jazz on television. "It took them 10 months of wooing us to even convince us to do it," Jeanette told Metro Weekly. "We were not ready to share something so personal."
The family gave in because they understood the need to publicize Jazz's message. However, they refused to share their real last name and adopted a pseudonym that stuck: Jennings.
"Jennings is our pseudonym," Jeanette told The Miami Herald, "to sort of make life easier. We try to hide our real last name as much as possible. Our last name is very Jewish, long last name. We found it easier at this point. She is known as Jazz Jennings."
Jennings wants to create a better world for the LGBTQ+ community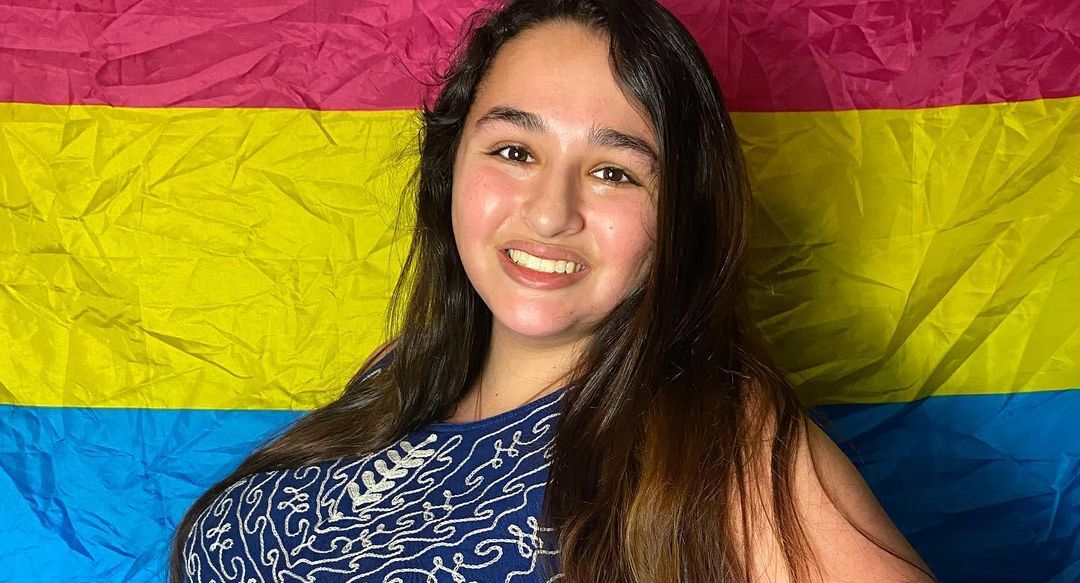 Jazz embraced all the changes that came after that 20/20 interview. She became a public figure, appearing on The Rosie Show, winning a GLAAD Media Award, and chatting with Oprah Winfrey on I Am Jazz: A Family in Transition.
She spoke across the country, co-wrote a children's book, and became the youngest grand marshal ever of the New York City Pride. Jazz also started fighting institutional discrimination against transgender people.
Jazz petitioned the Minnesota State High School League to allow trans athletes to participate in sports. She told The Minnesota Post:
"Like other transgender kids, I face enough discrimination and just want peace and the right to participate in sports on the team that matches my affirmed gender identity, and it is harmful to our health and well-being to keep us from doing so."
Jennings has inspired change through activism but has done more for the trans community just by sharing her story. Nick Adams, GLAAD's director of transgender representation, told Variety:
"In 2007, there were almost no media stories about children who are trans. Seeing Barbara Walters' interview with Jazz and her family, in which Jazz was a happy, well-adjusted child, allowed so many other families to understand how to love and support their own trans children."
Through I am Jazz, people have appreciated that there's a lot more to trans people than their transness. Since Jennings' appearance on 20/20, we've seen trans people portrayed as three-dimensional characters in theater and film productions.
"Our goal is always to help people, and to share a message of positivity, love and acceptance," Jennings told Variety. "I think we're continuing to do that by sharing our story."
Jazz needed extra surgery to deal with unexpected complications from her first surgery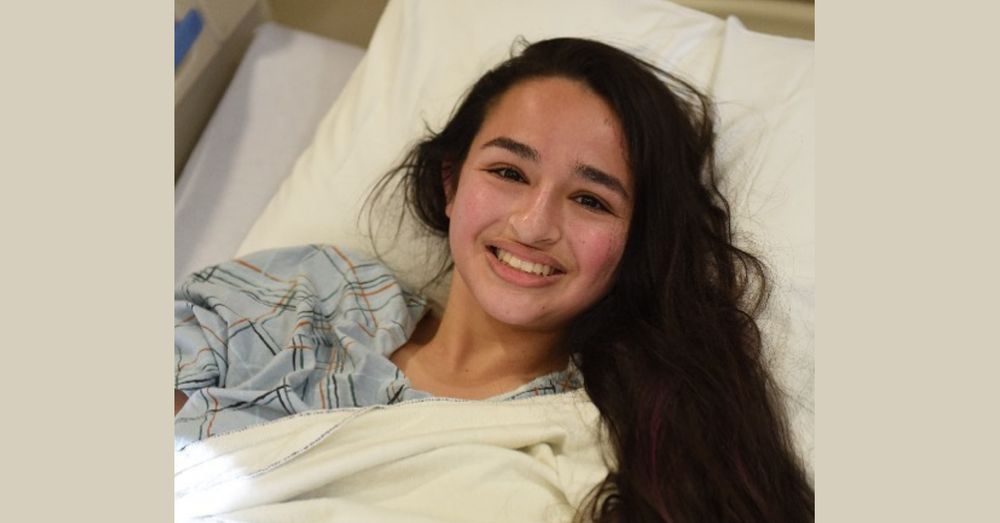 Jazz started hormone therapy when she was eleven to pause male development. Before high school, she started taking the female hormone estrogen.
"I have no regrets because it allowed me to prevent myself from going through male puberty," Jazz told ABC News. Unfortunately, blocking male puberty complicated her gender confirmation surgery: the doctors didn't have enough tissue to construct a vagina.
However, even before doctors could perform surgery, Jazz needed to lose 30 pounds. "That was really, really challenging because I had an addiction to food," Jazz said. "And it was something that gave me comfort. And I had to let go because the surgery is so much more important to me than any slice of cake or pizza."
Jess Ting, MD, took on Jazz's surgery partly because it was complicated. Jazz told ABC News that she didn't care about the difficulties of the surgery as long as it gave her a pretty, functioning vagina. She said:
"They're using the tissue I have, the peritoneum, and also, they may take a skin graft as well. I say it's going to be like a patchwork vagina, Franken-vagina. So yeah, as long as it's functional, that's all that matters."
Jenning's surgery took longer than most gender confirmation surgeries, but it was successful. "It's a pretty vagina!" Jazz exclaimed after seeing her new vagina for the first time.
Unfortunately, Jazz experienced complications forcing her to have follow-up surgery. Jeanette said that her wounds were separated and required restitching. "When I looked, the whole thing had split open," Dr. Ting said.
"There was just an unfortunate event and setback where things did come apart, and there was a complication," Jazz told ABC News. "I had to come back in for another procedure, but it was just all part of the journey. The good thing though is that it was only cosmetic and external so it wasn't too dramatic."
Jazz shared her journey because she wanted to motivate other trans girls looking to undergo a similar operation.
Jazz suffers from an eating disorder that gained her 100 pounds in two years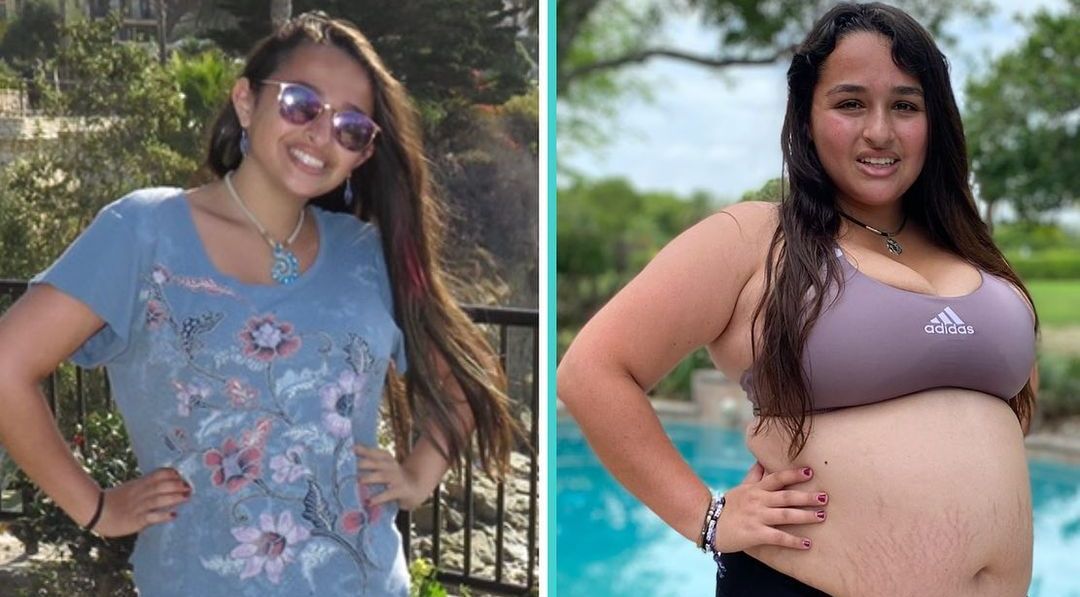 In June 2021, Jazz shared via Instagram that a binge-eating disorder and increased appetite from medication had caused her to gain almost 100 pounds in two years. "I do experience fat shaming from my family," Jennings said on I Am Jazz. "It makes me feel really humiliated."
Jacky, Jazz's grandmother, shared that Jazz's typical breakfast consisted of 'maybe a donut or two and then maybe two bagels.' Jennings had previously talked to People about using food to deal with emotional struggles. She said:
"I used food as a comfort for my emotional struggles. I was a binge eater. It was really bad. I would go to McDonalds, get 20 chicken nuggets, three chocolate chip cookies and a large fries."
Jennings managed to lose weight for her surgery but gained it back. "Even when we think we're doing something right, she falls off the wagon," Jeanette said.
Jazz responded to a fan question on I Am Jazz by saying that she felt beautiful in every shape and size but needed to lose weight for health reasons. Jennings said:
"I will say I'm trying to lose weight for health reasons. I have to feel good too and I don't feel good with some of the foods that I've been eating and so I really am working on this weight loss so I could be healthier and just more me."
Jennings wrote on Instagram that she was 'ready to take the initiative and create positive changes when it comes to my health and body.' In mid-March 2022, she posted a video of herself working out with her brother Sander Jennings in what they dubbed 'Boot Camp with Sander.'
Jazz got readmitted to Harvard after deferring to focus on her mental health
Jazz said on I am Jazz that she failed to join Harvard because of severe mental health issues. After dealing with the problems, Jazz reapplied and faced a nervous wait for the results.
"It's hard because we're not even the ones who make the decision, we have to leave it up into the hands of these people we don't even know," Jazz said. "Jazz deserves this, it is our time to celebrate, it has been a rough two years," Jeanette added.
On 18th January, Jazz shared on TikTok that Harvard had approved her readmission. Regardless of her acceptance into the Ivy League school, Jazz plans to continue sharing her story. She told ABC News:
"I thought, 'Okay, this is all going to come to an end one day and then I'll be able to live my life.' But more and more I realized that I was given this platform for a reason and that I have a strong and powerful voice."
She's developed a passion for trans rights and will continue fighting for equality. Jazz continued:
"I really think that this world needs some changing, because we are not in a good place as a society right now, and I think if people could open their eyes and realize that if we choose a path of love, of accepting one another and embracing our differences."
---