Cole Sprouse is an American actor who rose to fame for playing the role of Cody Martin in the Disney series The Suite Life of Zack & Cody. In 2017, Cole landed the role of Jughead Jones on the television series Riverdale. Lili Reinhart is an American actor known for playing the role of Betty Cooper on Riverdale.
On Riverdale, Jughead and Betty play each other's love interests. In real life, Cole and Reinhart have been dating since Riverdale started to air. This article will reveal the status of Lili and Cole's relationship.
Lili and Cole have broken up, but there's hope that they will get back together
The first sign of trouble in paradise came in early February 2020 when Lili and Cole unfollowed each other on Instagram. However, Lili explained it was just a system glitch, and the couple followed each other soon after.
A couple of months later, reports emerged claiming that Cole had cheated on Lili with Kaia Gerber. Cole refuted the claims via an impassioned message posted on his Instagram stories. He wrote:
"When I first stepped into a public relationship this was one of the foreseeable consequences. And while I never truly intend to indulge any part of my private life to the ravenous horde, it's clear that my restraint in updating them has allowed them to push their own agenda onto my habits and lifestyle."
Lili also posted messages on Instagram and Twitter, calling out fans who were fueling the cheating rumors. In early May, she posted a since-deleted Twitter rant against the hashtag #ColeSprouseIsOverParty. The hashtag started trending after reports about Cole's alleged infidelity went viral. 
A few weeks later, PageSix reported that Lili and Cole were no longer together. The publication stated that the couple broke up just before the pandemic hit and that they had been quarantining separately. A day later, E! Online shed more light on the matter by explaining that Lili and Cole had grown apart after deciding not to quarantine together:
"Distance is never good for their relationship. They decided not to quarantine together and knew off the bat that it wasn't going to work. They both know their communication is better when they are together in person, and it just wasn't working."
However, the source speaking to E! offered hope that the couple will reconcile. "They know they will likely reconcile once filming resumes," the source said. "Both aren't interested in dating other people, just using this time to chill and focus on themselves."
Cole and Lili's first official breakup lasted only a few weeks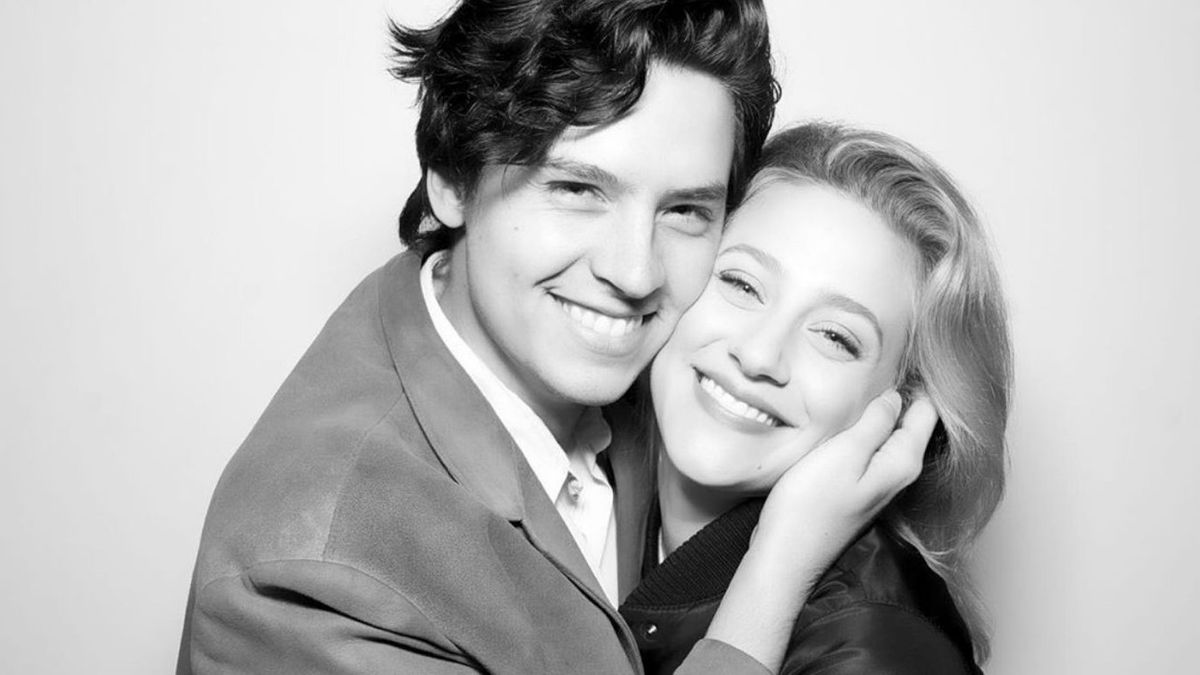 In June 2019, Cole and Lili had their first official breakup. E! reported that they'd broken up in the summer and were not living together. However, the source speaking to E! added that Cole and Lili were looking to mend their relationship.
Reports stated that Cole and Lili were no longer dating, but Cole cast doubt on those rumors in an interview with Entertainment Tonight. Cole stated that he was annoyed by the reports, and suggested that he and Lili were simply having fun with the press. He said:
"No, I don't care. That's the nature of our industry. I think you have to poke fun of it a little bit. It's kind of something you sign up for, but as long as you keep it light and fun, it's all good."
In a September 2019 interview with Coveteur, Lili put the rumors to bed when she referred to Cole as her boyfriend. She said, "I think I'm leaning in toward a character for Halloween. I think I'm going to do it with my boyfriend, Cole."
Cole and Lili reconciled quite quickly, or perhaps, they never broke up at all.
---