Jamal Murray is a Canadian basketball player for the Denver Nuggets of the NBA. The Nuggets drafted Jamal in 2016 after he played a season of college basketball for the Kentucky Wildcats. Murray had an impressive rookie season, and he has performed consistently ever since, but it's his performance during the 2020 playoffs that has highlighted Murray's special talent.
Murray inspired two Nuggets comebacks from 3-1 down against the Utah Jazz and LA Clippers to set up a tie against Lebron James' LA Lakers. The Nuggets looked set to stir up another unlikely comeback, but an injury to Murray contributed to a Lakers win.
Jamal and Harper are still together despite spending some time apart due to the NBA's coronavirus restrictions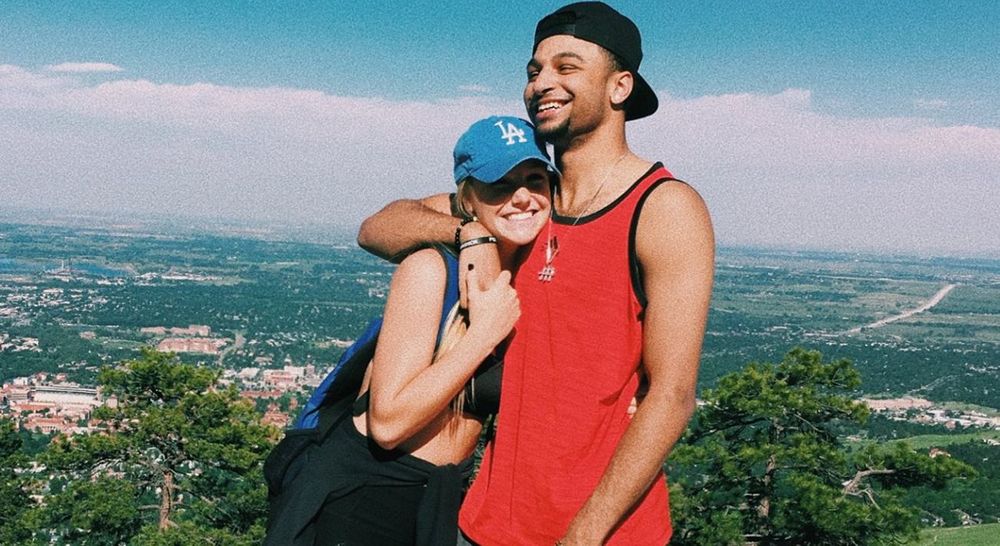 Jamal and his girlfriend, Harper Hempel, met during their time at the University of Kentucky. Hempel studied marketing and was a key member of the Kentucky Women's Volleyball team. Jamal and Hempel started dating during their time at Kentucky, and they have been going strong ever since.
The couple has had to endure some time apart during their relationship. After the Denver Nuggets picked Jamal during the 2016 Draft, Jamal left Kentucky for Denver, leaving Harper to finish her degree. Harper and Denver remained together despite the distance, and they reunited after Harper completed her studies.
Jamal and Harper recently had to spend some time apart after Jamal left to play in the NBA playoffs. The NBA's coronavirus restrictions meant that Jamal had to stay within his bubble to prevent possible exposure to the virus. The situation forced Harper to celebrate her 24th birthday without Jamal. However, the couple is expected to reunite after the Nuggets' loss to the Lakers.
Harper pleaded with the public to delete a sextape allegedly featuring Jamal and Harper that was posted on Jamal's Instagram page
In March 2020, Jamal hit the headlines after a video posted on his Instagram account appeared to show Harper giving him oral sex. It's unclear whether the participants in the video were Jamal and Harper, but Jamal moved swiftly to delete the video. He then offered an apology on Twitter, claiming that someone hacked his account:
"First and foremost I would like to apologize to my fans. My account has been hacked, currently working on the issue."
Harper posted a Twitter response pleading with anyone with the video to delete it. Both Harper and Jamal deleted their Instagram accounts, but they later created new ones.
---