Chris Tyson, one of Mr. Beast's closest friends, is undergoing hormone replacement therapy, which Chris claims saved his life. "The hurdles [gender non-conforming] people have to jump through to get life-saving gender-affirming healthcare in a 1st world country is wild to me. Just let people make informed decisions about their own bodies."
It's unclear if Chris divorced Katie, though it appears that their relationship is over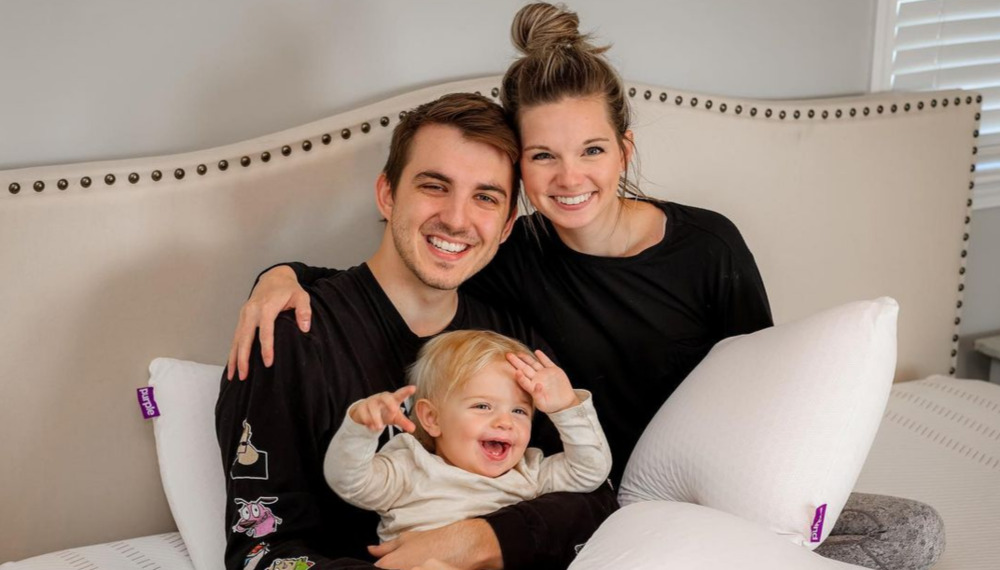 Chris and Katie Tyson married in 2018. In June 2020, the couple welcomed their first child, Tucker. A short while later, Chris came out as bisexual.
The couple often shared photos of each other alongside Tucker. However, since December 2021, Katie hasn't shared a photo with Chris on social media.
The absence of posts has sparked rumors that Chris and Katie divorced. The sudden disappearance of couple social media posts suggests that the pair have separated. Still, it's unclear if they've ended their marriage. 
Katie, an internet star in her own right, hasn't commented about Chris's hormone replacement therapy announcement. The news is still fresh, however, and we presume it's only a matter of time before we learn more about Chris' marital status.
Chris has committed to being a 'great parent' to Tucker
Chris wrote on Twitter that he's committed to being a 'great parent' to Tucker. The social media star's affection for Tucker is evident – most of Chris' Instagram posts feature the toddler.
"I know I'm going to be a great parent, and so is every other person who puts the love of their child before everything. I made this decision because I wanted to show up as my best and happiest self for him. In a way, this way FOR Tucker," Chris tweeted.
Chris shot back at a netizen who suggested Chris had failed Tucker by pursuing hormone replacement therapy. Chris tweeted:
"This is just more dog whistling that somehow trans and gnc folks aren't safe around kids. Tucker begs for me to come back when I leave for like 2 days to film. He is so loved and happy. Kids arent born with hate, it's taught by people like you. And my child will only know love ."
On Chris' personal Twitter account, whose profile photo is an image of Chris and Tucker, Chris said they look forward to the future: "If I didn't have this little nugget I'd never have gotten this far. He [Tucker] has taught me so much about myself in such a short time. I can't wait to learn through life together."
---