Jack Dorsey is an American entrepreneur known for being the co-founder and current CEO of social media giant Twitter. Dorsey came up with the idea for Twitter in the early 2000s, but due to his friends' disinterest in the project, Dorsey shelved the idea. Twitter launched in 2006, with Dorsey serving as CEO.
Two years later, he transitioned to chairman of the board after losing the CEO position. Since his return to CEO in July 2015, Dorsey has had to defend Twitter from claims of political favoritism and deal with an attempt from shareholders to oust him from his position.
This piece will look at Jack Dorsey's dating life. We can confirm that he is not married.
Dorsey and artist Kate Greer had an inconsistent relationship from 2010 to 2014
Dorsey and Kate first started dating in 2010. They broke up after close to a year of dating before getting back together in 2013. The couple broke up for a final time in 2014.
According to PageSix, Greer went on to date Jack's Silicon Valley 'foe' Peter Fenton.
Jack was linked with model Raven Lyn Corneil and British actress Lily Cole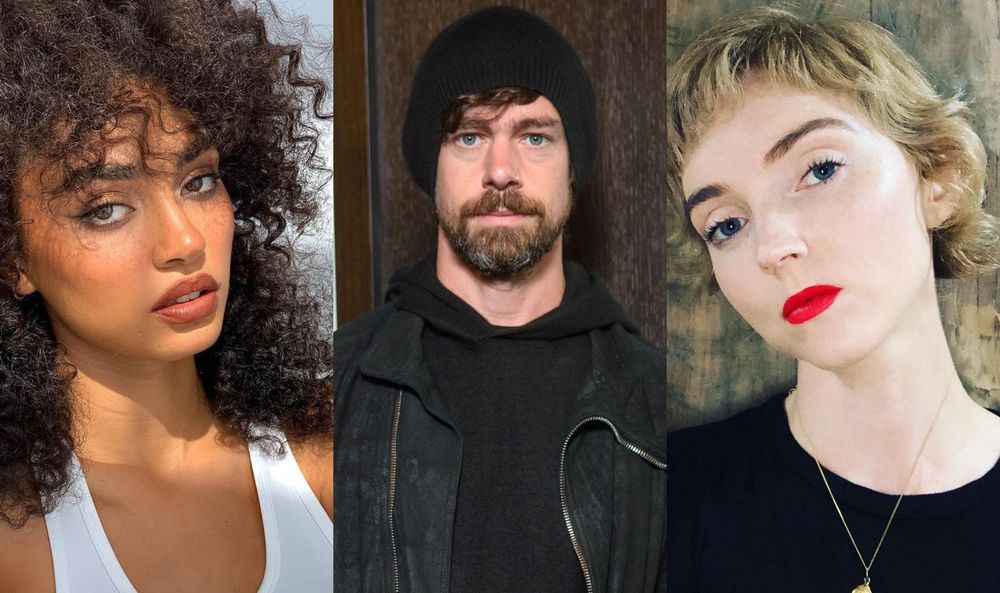 Jack and Lily Cole linked up in 2012 after Jack offered to help with her website. Cole started acting at a young age, and, at the age of 16, was the youngest person to grace the cover of British Vogue. Rumors of a relationship between the pair emerged after they were spotted cozying up on a yacht on New Year's Eve 2012.
In 2018, Jack and Raven Lyn Corneil showed up together to the Harper's Bazaar Icons party during the New York Fashion Week. Nicki Minaj's and Cardi B's fight at the event dominated headlines, but Jack and Raven's appearance didn't go unnoticed. Lyn appeared in Sports Illustrated's 2018 rookie class. In late 2017, Raven talked to Maxim about her ideal man:
"I love a masculine man who has ambition and drive… A man that doesn't have any passion in the bedroom will never win me over."
Rumors of a relationship between the pair fizzled out after that appearance. Jack hasn't been linked with another relationship since.
---