Aaron Paul is a son of a retired Baptist minister Robert Sturtevant. He was very active in church and was involved in a lot of plays staged in church.
He started off in Hollywood as an usher at the Universal Studio Movie Theatre. He, later on, appeared in an episode of Beverly Hills, 90210 and Aaron Spelling series Melrose Place. He has also appeared in several television shows like The X-Files, Judging Amy, Criminal Minds and Veronica Mars. He got his big break in 2008 when he got a role in the AMC series Breaking Bad. He went on to win not only three Emmy Awards but several others for his character as Jesse Pinkman.
His wife Laurent Parsekian is always by his side accompanying him to his myriad of awards. He also speaks highly of her in a lot of his acceptance speeches and is not shy to show her off on his social media accounts. The fans, therefore, have become curious about who Lauren is. Read on as we tell some of the untold truths about Lauren Parsekian!
Her parents were in the entertainment industry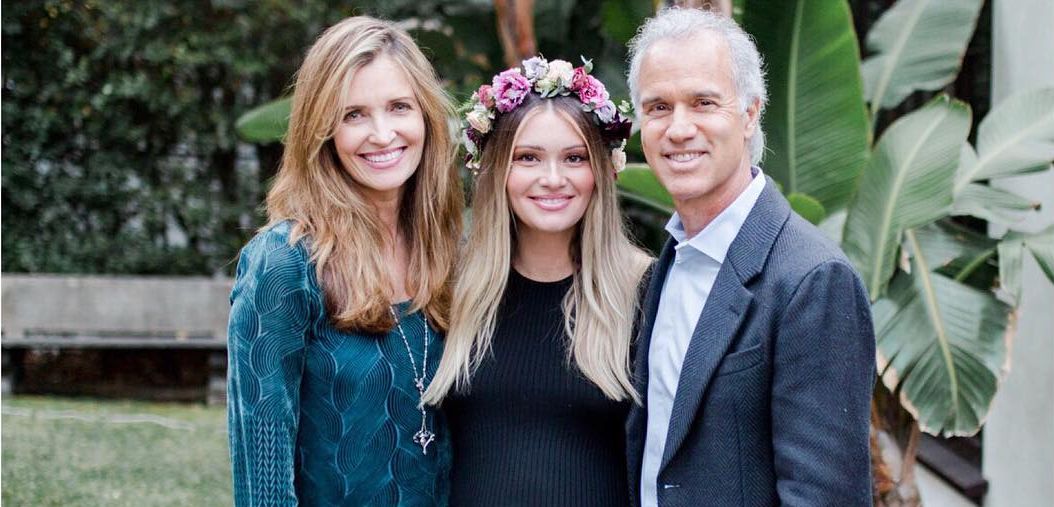 Lauren Parsekian was born in 1986 to parents who were involved in several movies in the '70s and '80s. Her mother Debry Kelly was involved in movies such as Prizi's Honor in 1985, Hot Resort in 1985 and Chips. Her father Thomas Parsekian worked with her mother in the Hot Resort, and he was also part of other movies like Fame and Club Life.
She has two siblings, Brooke Parsekian and Liam Parsekian, and they all grew up in Orange County California. She got her passion for acting from her parents at a young age.
She attended middle school in Laguna Miguel and later on joined Pepperdine University in Malibu California where she graduated with a degree in Film Making in 2009.
Her first film was her own documentary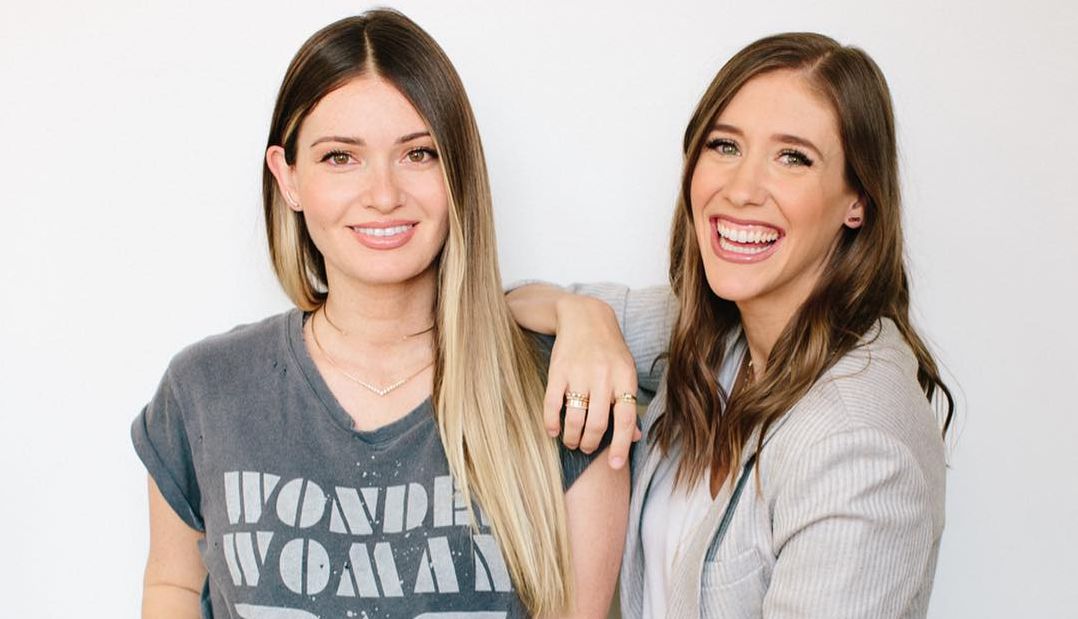 She penetrated the film and acting industry by producing her own documentary Finding Kind which was produced by Shady Acres Entertainment in 2011. The documentary, which she created with her college friend Molly Stroud is all about girl power. The film received a lot of positive response from fans worldwide. Lauren and her friend Molly backpacked across the country for two months filming the documentary. This documentary address the psychological and physical abuse suffered by young girls at the hands of fellow women.
After the release of Finding Love, she got involved in other acting roles like "YouTube" comedy NCIS: Special Agent DiNozzo Visits Dr. Phil, The Ellen DeGeneres Show, Jimmy Kimmel Live! And E! Live from the
The Red Carpet.
She suffered depression as a teenager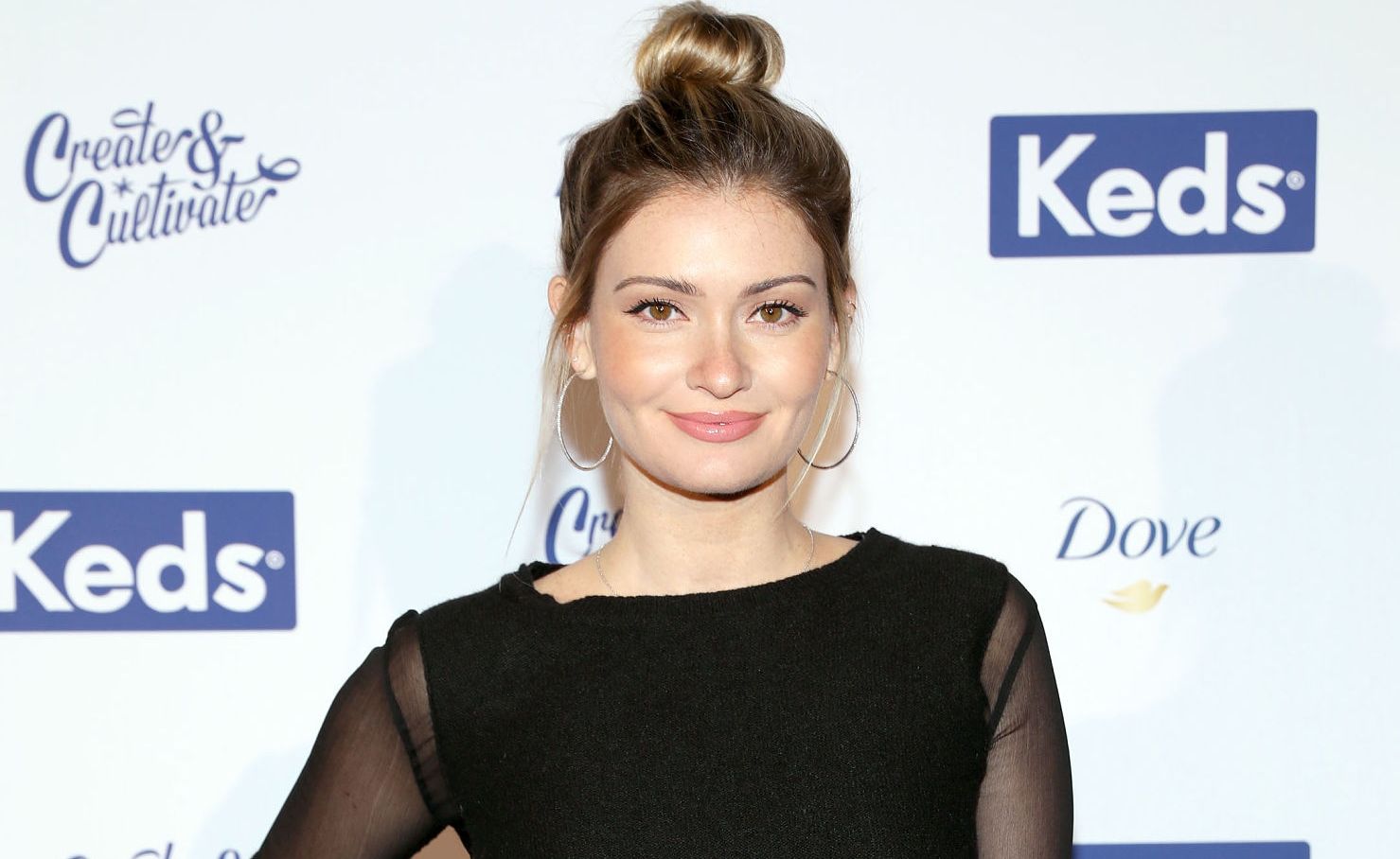 Lauren suffered depression and developed an eating disorder while she was a student at Laguna Miguel middle school. This depression was a result of the constant bullying and harassment that she received from girls in her class and sometimes other girls ahead of her in class.
She was part of an all-girl friends group that suddenly turned against her due to a popular boy in school showing interest in her. One of the girls from the group, who was interested in the same boy turned the group members against Lauren, and this is how the bullying started.
They would steal her personal things from her locker, beat her up, eat her food, tear her assignments right before class, and throw things at her. The girls went on to ask boys to take Lauren out on dates and then dump her publicly. She was unable to speak up for herself, and she became withdrawn, which resulted in depression. This bullying and depression led to her suicide attempts in the seventh grade.
These experiences became so engrossed in her mind even when she joined a college that they, later on, formed her path as an adult. She decided to change the story of other young girls who might be going through bullying in her own small way.
She owns a "movement"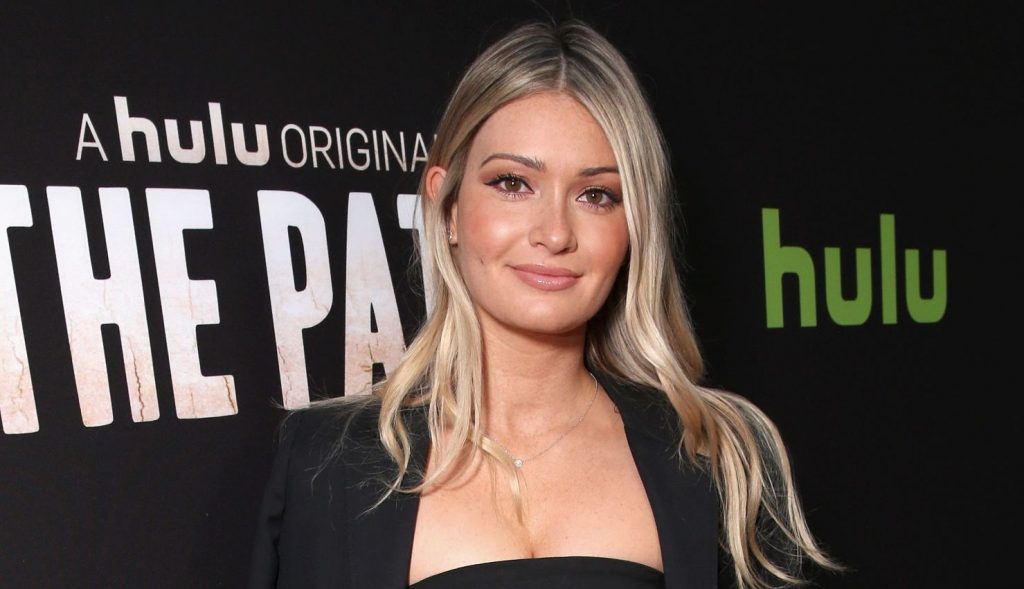 Being a victim of bullying and following the success of her documentary Finding Kind, Lauren and her college friend Molly started a movement called "The Kind Campaign." In one of the interviews where she was talking about the movement, Lauren says she can vividly remember every torturous experience she went through and how those experiences affected her as a young girl. She recalls how it hurt to be called names, how her grades dropped, and how she hated going to school. She has made these experiences her agenda and a lifelong dedication into ending bullying in schools among young girls.
This non-profit organization works directly with schools, and one of her first documentary Finding Kind was based on her experience. Moly and Lauren say that this documentary was such an eye-opener for them since it allowed them to talk directly to girls going through bullying and also explained to the bullies the problems associated with it.
Lauren and Molly used the first documentary to start a "Kind Campaign Founders Assemblies." This campaign has been implemented in many schools across North America and impacted over 300,00 students.
In this "Kind Campaign Assembly," the girls are compelled to be kinder, to apologize to someone they have bullied, and to commit to changing their attitude towards other girls. The duo says the campaign has been very successful since 2 out of every three girls apologize to someone while a majority of the girls say they get their confidence back and feel much better after the campaign. It is interesting to note that a ten-second mention of the movement by her husband during his acceptance speech when receiving his 3rd "Emmy" crushed their website, which was a good thing because the traffic did not come without some donations.
Together with her husband Aaron, she has been engaged in several fundraising activities to help in providing expert support to bully victims and offer counselling to girls who reach out to her using the organization looking for help. She also engages child psychologists to help her counsel the girls.
In one of the charitable campaigns, her husband used his influence in Hollywood and helped raise $1.8 million.
She almost got married on her first date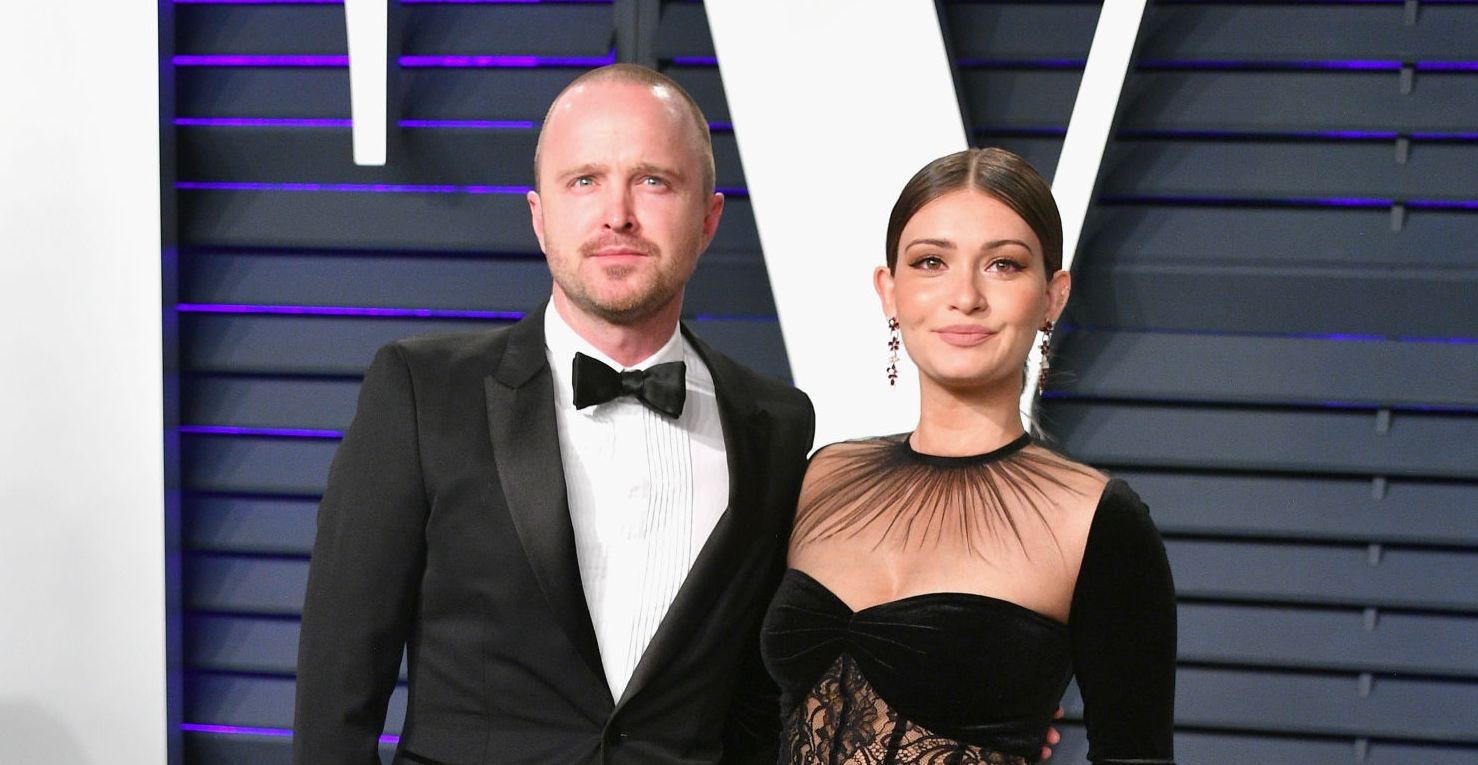 This gorgeous couple connected so well on their first date that they knew that they wanted to be together forever. The couple then agreed to get married on their first date and made their way to Vegas and wanted to get married at The Little White Chapel only to find it closed. They had even bought a baby leather jacket ready for their first child.
They met at the "Coachella Music Festival" in 2010 and did not start dating until the following year when they reunited again at Coachella. They had their first kiss on the festivals signature wheel the Ferris. They got engaged while holidaying in Paris on New Year's Eve in 2011.
They later got married in May 2013 in Malibu California at the Cottage Pavilion at the Calamigos Ranch with Paul's co-star Bryan Cranston acting as his best man. Their love for music is so strong that they emailed the song "Beauty" by The Shivers to all their guests and asked them to learn the words so that they could sing along at the ceremony. She made a beautiful bride in a strapless gown that looked like it had come straight from a Disney movie with white boots. They welcomed their first daughter Story Annabelle Paul in February 2018.
This kind lady who has used her past to change the lives of so many girls in the world is a force to reckon. Although she is not out there making movies like her husband, her determination to make the world a kinder place has earned her many admirers. This kindness has worked to her advantage since she has received several product endeavors.
The couple is not shy to flaunt their love for each other on social media. They continuously appear together on almost all of Aaron's red carpet events, and he has also been very supportive of her movement. Aaron is all praise and accolades for his wife and in one of his posts on social media he said she is the most wonderful person in the world. Going by the kindness that she is spreading to young girls, we all agree that she is indeed wonderful. The couple says they have never fought at all in their marriage, and although they have differences sometimes, they do not argue but prefer talk and resolve their issues using dialogue.
We can be sure that this comes naturally for Lauren, seeing that kindness is her second name.
Also Read: The Untold Truth of Margot Robbie's Husband, Tom Ackerley
---