A Silent Voice (also Eiga Koe no Katachi) is a Japanese animated film based on a manga with the same name by Yoshitoki Oima. It premiered in Japan in 2016 and became an unexpected hit. The film replicated its success worldwide following its international release from early to mid-2017.
The film features two protagonists: Shoya Ishida, the school bully, and Shoko Nishimiya, a deaf school-girl, whose lives become intertwined beyond what most viewers thought possible. Their relationship and the emotions they brought out of each other is what made this film an unlikely success.
This piece will look at whether A Silent Voice is based on a true story. It is highly unlikely that A Silent Voice is based on a true story.
The rumor by fans that A Silent Voice is based on a true story was started by fans looking to mythify the film
Yoshitoki Oima first introduced A Silent Voice via manga in February 2011. It was originally published as a one-shot piece, but its popularity encouraged Oima to turn it into a series. In the final chapter of the series, released in November 2014, was an announcement that an anime adaptation of the manga would be produced.
The adaptation received widespread praise following its release in Japan two years later. "I just hoped many people would experience truly cinematic feelings from this film so I was very happy that it had such a big reaction," the film's director Naoko Yamada told Cartoon Brew. The film went on to become the tenth-highest grossing homegrown film at the Japanese box office.
A section of fans fell in love with the story so much that they wanted A Silent Voice to remain trending for years to come, almost to achieve classic status. The best way to achieve this, they thought, was to start a rumor claiming that A Silent Voice is based on a true story.
There exists no evidence to support the claim that A Silent Voice is based on a true story. Given the success of the film, it's reasonable to expect that someone involved in its production would have clarified whether it is based on true events.
The attempts to mythify A Silent Voice have experienced reasonable success. We are still talking about the film nearly five years after its release. One Reddit user summarized the rumor and its basis as follows:
"It is almost certainly a lie or myth being spread around by people in an attempt to create an urban myth, legend, or creepypasta – similar in how some people have previously spread false rumors of K-On being based on a real story. In both cases, these are fictitious. If there rends up being an obscure real world story that matches up with some elements of A Silent Voice, it is 100% coincidental."
Despite having a bully and a deaf girl as leads, the film doesn't focus on bullying or disability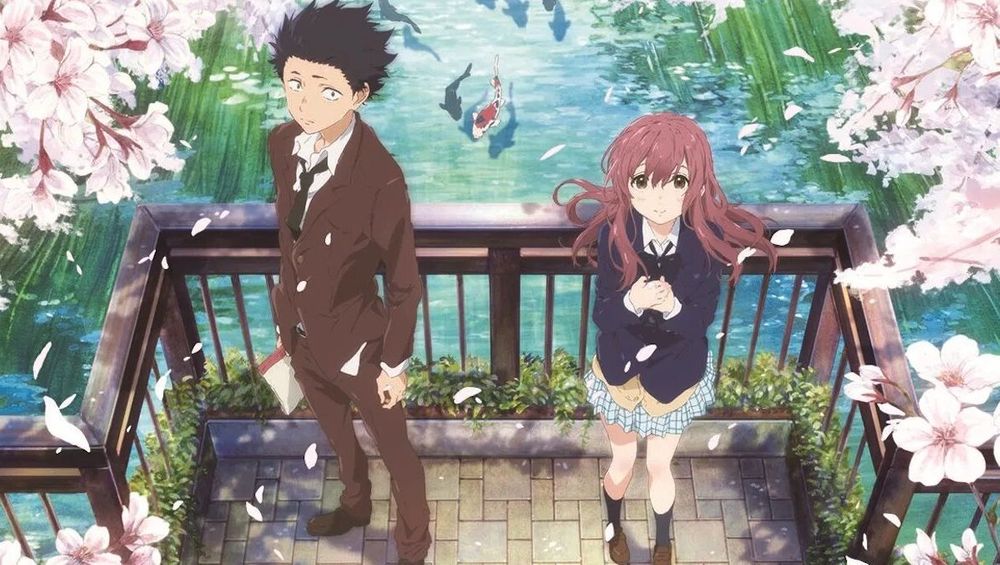 Why this animation? You may ask. Why have people loved A Silent Voice so much that they are willing to claim that it is based on a true story just to keep it trending?
The answer lies in the themes explored in A Silent Voice. Upon reading the description, you might assume that it's a cliché story about a blind girl achieving redemption against a school bully. However, the film doesn't focus on bullying or disability.
Instead, the film explores friendship, betrayal, love, suicide, and redemption. Shoko and Shuya, despite being different characters, rescue each other from the abyss of self-hate. Shoya starts out as a bully, but the tables turn on him, making him feel increasingly alone.
He finds redemption by reaching out to Shoko and finding in himself a sense of purpose. It turns out that Shoya reaches out at the right time as Shoko is fighting an internal struggle. At considerable expense, he prevents Shoko from making a disastrous decision. Naoko Yamada told Newsweek:
"I was determined to confront this topic with integrity and treat it gracefully. We humans possess many things in our hearts that others will not understand. It is even difficult for us to understand ourselves. Committing suicide is by any means not the right decision. That said, I appreciate and understand the emotions of Shoko, who ended up making that choice, and focused on maintaining her dignity."
---