Sal Vulcano is a member of the comedy quartet that runs the popular show, Impractical Jokers. Vulcano, James Murray, Brian Quinn, and Joe Gatto formed a comedy group known as The Tenderloins in 1999. The group's popularity grew over the next decade, and in December 2011, Impractical Jokers premiered on TruTV.
The show involves the four jokers playing pranks on each other. The pranks are quite elaborate, and the group has gotten in trouble several times with people who don't see the fun in their jokes.
This piece will look at Sal Vulcano's personal life. It will look at his love life and the personal cost he's paid for Impractical Jokers.
Vulcano is reportedly married to fellow New Yorker Francesca Muffaletto
Rumors about Sal's marriage started on Tumblr when one user claimed that Vulcano admitted to being married during one of his shows in Boston. The user claimed that Sal talked about being with his partner for nearly a decade. The post read:
"He [Sal] was wearing a wedding ring and confirmed that he is now married. He said that he and Francesca have been seeing each other for about 8 years now are very happy, he loves her – you can clearly tell in the way he talks about her."
Another commenter confirmed that Sal opened up about his marriage, but only because an audience member asked about his ring. Vulcano rarely gives details about his private life.
If the post is accurate, Sal Vulcano is married to Francesca Muffaletto. In a June 2019 appearance on Robert Kelly's You Know What Dude, Sal referred to Francesca, who was then his fiancée, as terrific. Sal and Francesca married sometime after June 2019. 
Sal once stated that he was gay but later revealed that he did it to encourage James Murray to open up about his sexuality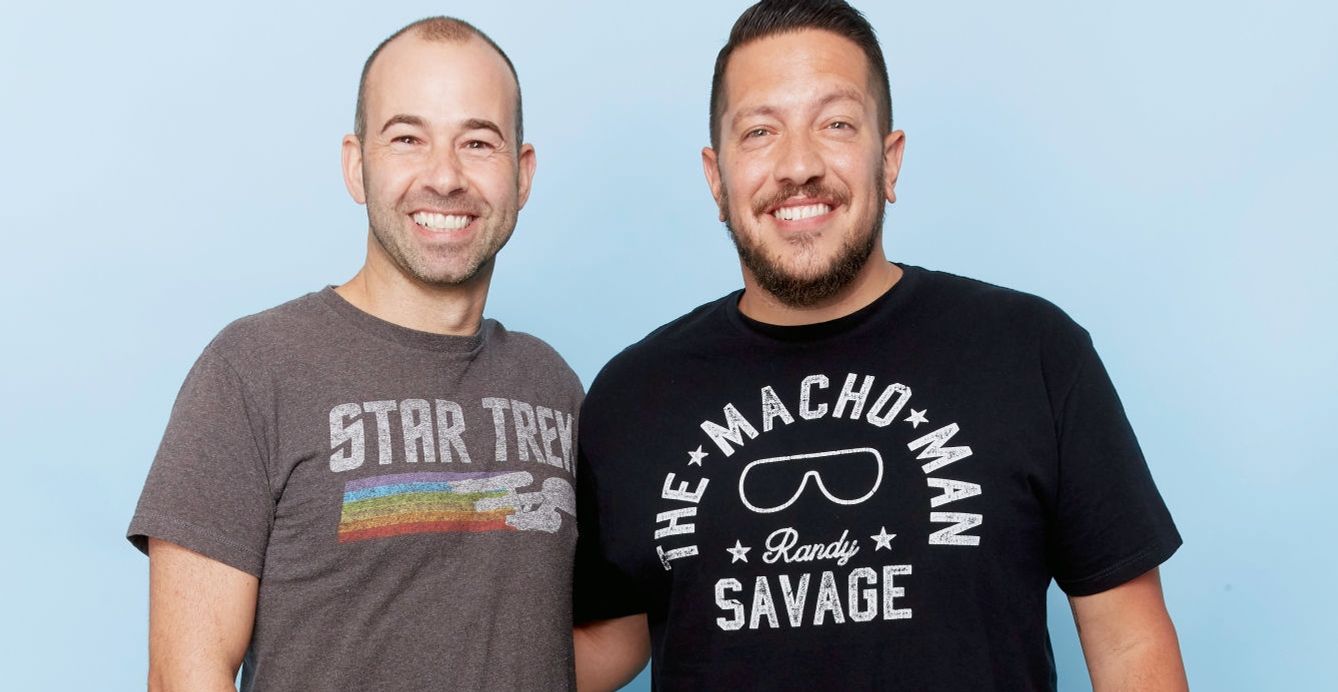 Sal has kept a tight lid on his private life since he became a global star. He rarely addresses his sexuality, but in an episode of Daytime Talk Show with Sally Jessy, Sal admitted to being gay. After his confession, James Murray opened up and came out as gay. At that point, Sal stunned viewers by stating that he'd come out as gay to encourage James to reveal his sexuality. Sal said:
"It feels great that my best friend James has come out of the closet. That's the reason I brought him here today. You see, I am not gay, but I knew if I said I was gay, he'd admit that he was gay."
It also later turned out that James wasn't gay as he is engaged to Melyssa Davies. Apart from that prank confession, Sal hasn't addressed his love life.
However, we do know that he believes in love. Sal is an ordained minister, and he officiated Joe Gatto's wedding. Hopefully, Sal will let us in on his love life soon.
Sal got a tattoo of Jaden Smith's face on his right thigh as punishment for losing a challenge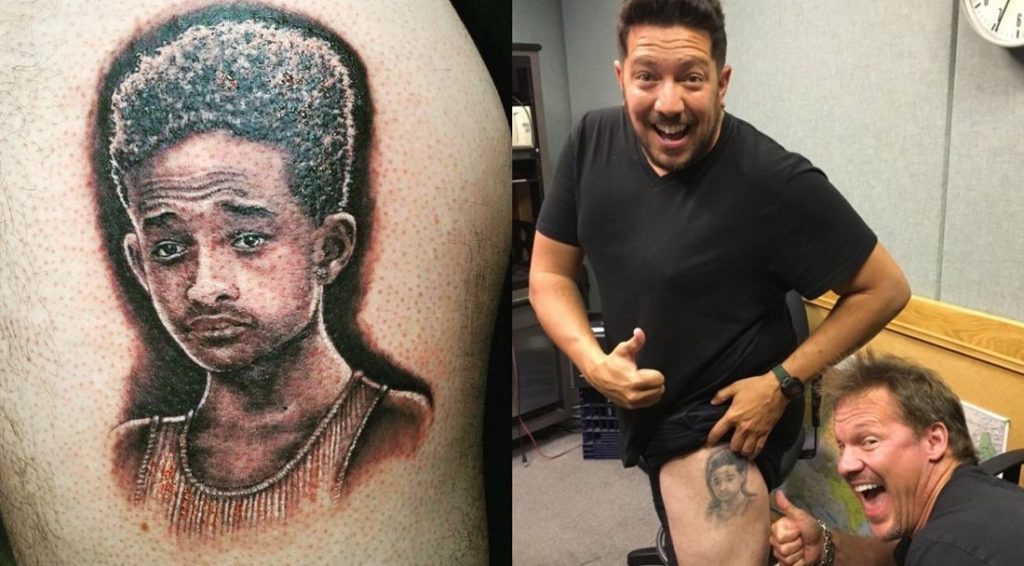 Sal Vulcano was born on 5th November 1976 in Staten Island to Sal Vulcano Sr. and Dianne Fernandez. Vulcano is of Italian, Puerto Rican, and Cuban descent. Sal grew up in Staten Island alongside three sisters: Kelly Ann, Diane, and Jenna. His parents divorced when he was young, and he is very close to his mom. Sal told OC WEEKLY that his religious mom once came to crash at his place because she believed that the ghost of a deceased neighbor would haunt her. He said:
"My mom's been crashing at my place because she lives in these garden apartments and the guy that lives upstairs from her died. Now she thinks, and I shit you not, she thinks his ghost is going to mess with her."
Sal and his Impractical Jokers colleagues met during high school. They parted ways after high school and reunited after college to form their comedy group. Part of their humor involves punishing a member who fails to execute a prank to the liking of the other members. So far, Sal is the most punished member, and he has arguably the most memorable punishment of the entire series.
Vulcano was asked by Joe to get a tattoo of Jaden Smith's face. Sal graciously got the tattoo and even got the chance to show it to Jaden Smith at a Comic-Con event. "I literally took my pants down and showed Jaden," Sal told Yahoo TV. "He was very gracious about it. Very surprised as well."
You might think that punishments and pranks that The Tenderloins pull on each other go too far, but The Impractical Jokers don't see it that way. They have known each other for nearly three decades, and as such, they know what to say and do to each other. Quinn told The Buffalo News:
"We know where we can go and where we can't go. We've been friends for 28 years at this point. I'd be a bad friend if I didn't know what not to say to my boys. But the flip side of that is it's obviously very difficult to offend one of us or upset one of us. We're pretty thick-skinned."
---