Rose Hulse is famous for being the entrepreneurial mind behind ScreenHits TV. The American entrepreneur's life has become one of the many topics of discussion following Harry and Meghan Markle's explosive interview with Oprah Winfrey. Megan, who is pregnant with the couple's second child, told Oprah that the lack of support she got from 'the Firm' left her feeling suicidal.
Megan's most shocking revelation was that she experienced racism at the hands of British aristocracy. Rose is uniquely qualified to comment on Megan's revelation as, like Megan, she was a successful and independent African-American woman who married British royalty.
This piece will look at Rose's upbringing, her marriage, her career, and her views on the Harry and Meghan interview.
Rose's parents taught her to ignore racist comments and instead surround herself with love
Rose Hulse grew up in Santa Monica, California, under the guidance of parents who strived to shield her from racism. Hulse didn't grow up alongside many people who looked like her, she told Glamour Magazine, but her parents insisted that she shouldn't view her skin color as a disadvantage.
Hulse's parents instilled in their children the belief that they could pursue anything. They insisted that the best way to deal with racism was cautious ignorance and surrounding oneself with loving and supportive people. Rose told MailOnline:
"I remember someone once called me a very derogatory word in front of a friend. I was so embarrassed and ashamed, but when I told my mother and father, they said: 'Don't pay any mind to meaningless words from meaningless people. Surround yourself with those who will support and love you and you will amount to great things.'"
Hulse's upbringing gave her the confidence to pursue her dreams, but she quickly realized that she had to work much harder than others to achieve her dreams. However, she never pointed to race as the reason for her disadvantage. Instead, she told Glamour Magazine, she thought that she had a personality problem:
"I never attributed it to my background. I literally thought; well what is it about my personality that makes people not want to support or help me? I just made myself better at everything. I studied harder, I was nicer – I did everything harder."
Rose and her husband George Hulse married in 2017 and have two daughters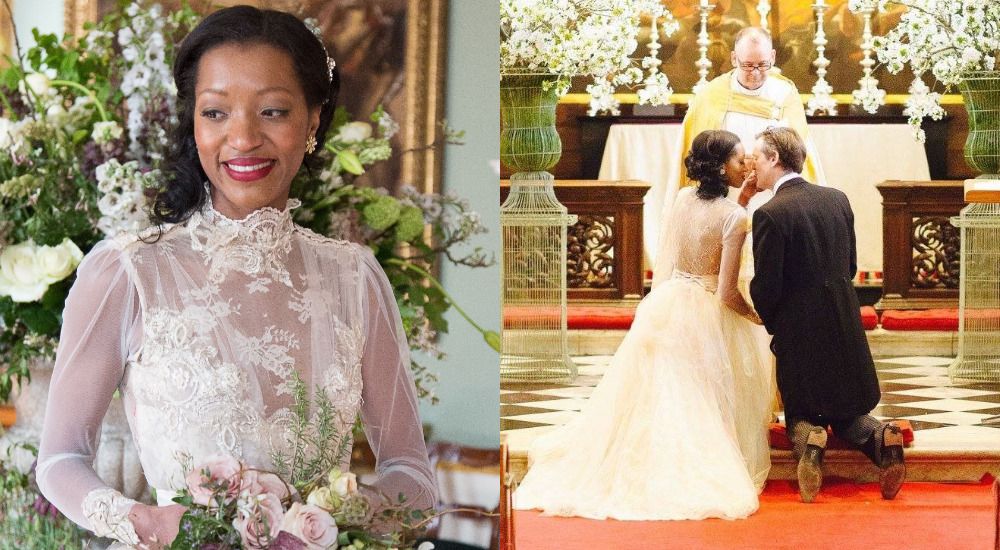 Rose Hulse arrived in the United Kingdom intent on furthering her career and ended up falling in love with British aristocrat George Hulse. George's family's seat, Breamore House, is in Hampshire. Sir Edward Hulse, the 1st Baronet, was born in 1682 and was a physician to Georges I and II and Queen Anne. "Not only did I feel welcomed when I came here, but I felt respected by my English friends," she told MailOnline.
Hulse told the outlet that she felt protected by George and his family during the early days of their romance, but she doesn't attribute the protection to her race. She faced intrusive questions from George's friends, but she viewed the queries as attempts by George's loved ones to get the know her better. Rose explained:
"I remember going to Scotland for a weekend and every one of his friends asked me very direct questions to try to get to know me. I wasn't offended and took it as an opportunity to get to know them, too. I had to adjust to their way of life and their dry English humor, but I have come to appreciate it and embrace differences."
Rose and George Hulse married in 2017 at St. George's Church in London's Hanover Square. They held their reception at Spencer House, owned by late Princess Diana's brother. The couple has two daughters.
One of Meghan Markle's allegations was that she overheard a member of the Royal Family asking Harry how 'dark' any of their future children might be. Rose told MailOnline that she'd grown up learning that the Royal Family was a racist institution and that no royal would willfully 'stain' their bloodline. However, Meghan and Harry's wedding changed her perception of the Royal Family.
Rose believes that questions about a child's color can come out as racist, but they come from a position of innocent ignorance. She explained that she also received questions about the color of her children's skin, but she understood the reasoning behind the inquiries. She explained:
"Now is that racist or is someone who is concerned for the wellbeing of a future family member? For someone who has never experienced racism, they may have concerns on how this will affect the young child's life, and what they could do to protect them."
Hulse launched ScreenHits TV after identifying a niche in the entertainment industry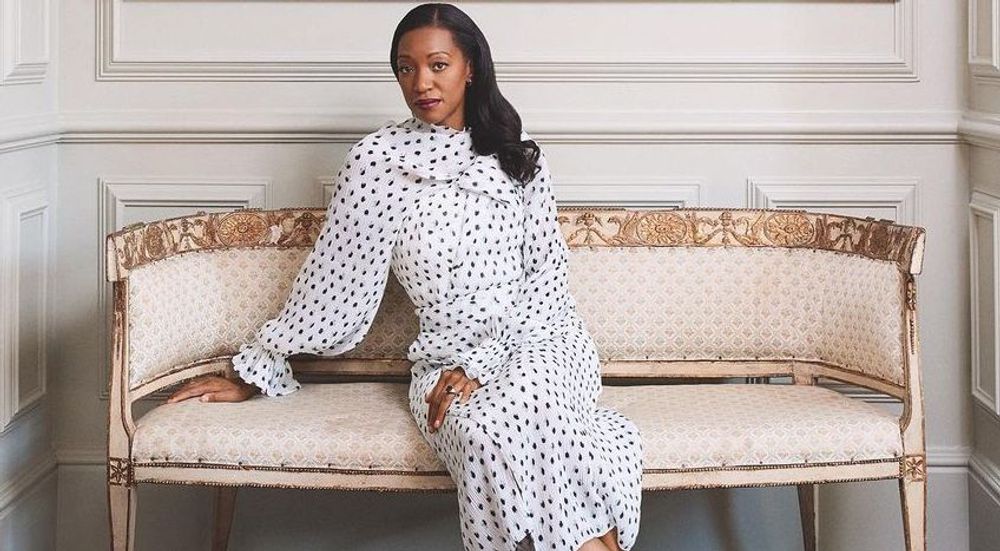 Hulse initially wanted to be an actress, but she ditched that dream for a career in the corporate world. She joined The Hollywood Reporter as a Promotions Manager after graduating from California State University with a Bachelor's Degree in Business Administration.
Rose held several corporate positions in different companies before launching ScreenHits TV in 2012. Hulse told Forbes that she never envied the stress of running a company, but she knew that it was the only way she could achieve her dreams. She explained:
"I learned pretty quickly that if I wanted to achieve half of what I dreamed of, working for a traditional corporation in the late 90s and early 2000s, would not only clip my wings preventing me from soaring to new heights, but it would all but eliminate my chances at becoming anything else than a mid-level manager supporting other people's goals and dreams."
Hulse saw an opportunity in the streaming industry that few others had seen. The ever-increasing apps in the streaming space made it difficult for consumers to keep up with shows on different platforms. Through ScreenHits TV, consumers could combine their subscribed streaming services for free.
"You fail now if you don't even try," Rose told Forbes. Nearly ten years after its launch, ScreenHits TV is still expanding and looking to explore new horizons. She told Forbes that ScreenHits TV plans to launch a new app in 2021:
"I am so looking forward to bringing a unique app to the market that helps people transition from cable TV to online TV by offering them competitive bundles on the amazing TV apps in the market – making it more cost effective for them to switch. As well as creating an enjoyable, streamlined service for them to utilize all the apps they subscribe without having to open up each one to find something to watch."
Rose feels that Meghan and Harry did the right thing in stepping back from their Royal duties
To Susan, Meghan and Harry's wedding in 2018 was a triumphant moment as it shattered the Royal Family's perception as a racist institution. "Finally, I, believed, someone with African-American roots could be a voice for people of color and help to educate people," Rose told MailOnline. Unfortunately, Meghan and Harry endured such a turbulent time in the hands of British media that the couple abdicated from their positions in the Royal Family.
Rose felt overwhelming sadness watching Meghan and Harry's interview with Oprah, she told MailOnline. She acknowledges that Meghan and Harry received a lot of hate, but she opines that they had a lot of support as well. Rose said:
"Not only was she unequivocally supported by people of color, but by so many others as well. You could see this by the love show from everyone who came out to support her and Harry on their tours of the UK, Commonwealth and South Africa. Yes, there may have been naysayers and haters, but there was also a huge amount of love shown towards them. They were so very popular."
Nevertheless, she supports Megan and Harry's decision to leave the Royal Family. She acknowledges that if one can't align with the ways of a 1000-year-old institution, the best option is to step aside. Rose explained:
"Meghan said she suffered with mental health issues and had thoughts of taking her own life. This something we all have to respect and support. By taking a step back, she is in a better position to protect and care for herself so she can be the best mother and wife she can be."
---