Brian Flores has resolved to change the culture in the NFL despite the potential personal cost. Flores' dismissal from the Miami Dolphins surprised a few, considering he'd gained winning momentum with the team. Brian claims that winning led to his dismissal: he alleges Dolphins' owner Stephen Ross offered him money to lose so the team could secure a higher pick in the NFL draft.
After leaving the Dolphins, Flores received an interview invite from the New York Giants. However, three days before the interview, New England head coach Bill Belichick inadvertently informed Flores that the Giants had already chosen Brian Daboll as head coach.
Flores has sued the NFL and all franchises in the league, citing a culture of discrimination against racial minorities.
Brian and his wife Jennifer Duncan Flores married in 2009, and the pair have three children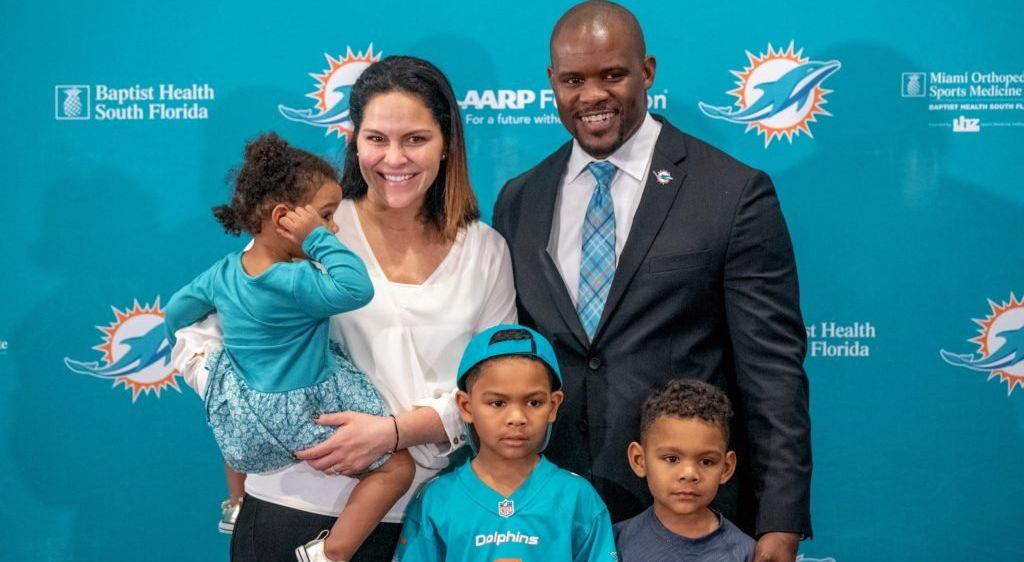 Brian and Jennifer Maria Duncan met during their time in college. The pair crossed paths during spring break in Acapulco. He spotted her on the balcony of a bar and told his friend, Mike Miller, "That's the girl I'm going to marry."
Flores and Duncan wed in the summer of 2009. Since then, they've welcomed two sons, Miles and Maxwell, and one daughter, Liliana.
In the latter stages of Jennifer's pregnancy with Liliana, her water broke during the New England Patriots' playoff match against the Houston Texans in early 2017. Flores, then the linebackers coach for the patriots, informed head coach Bill Belichick of developments.
At the time, the Patriots held a narrow 4-point lead; Belichick needed all his personnel available to see the team through. However, he told Brian to support his wife.
"It meant a lot to us, but Bill's response was exactly the one I expected," Brian told ESPN. "There's a tremendous human side to him. He was at my wedding, and that was great. Bill understands family comes first."
Before Brian left, however, Jennifer called to inform him that she wasn't having contractions and that he could remain on the pitch. Brian left for the hospital after guiding the Patriots to victory. Liliana arrived healthy the following day.
Flores claims that he filed the suit against the NFL for his family
Brian understands that by filing his momentous suit, he may have ended his career in the NFL. "In making the decision to file the class action complaint, I understand that I may be risking coaching the game I love, and has done so much for my family and me," he said in a statement.
Flores hopes to tackle systemic racism in the NFL to benefit future generations.
In 2003, the NFL instituted the Rooney Rule to increase diversity in the NFL's management positions. The Rooney Rule requires every team to interview at least two external minority candidates for head coaching positions.
Brian claims that the New York Giants interviewed him to satisfy the Rooney Rule and had no intention to hire him. Flores attended the interview knowing that the Giants had settled on Brian Daboll.
"It was humiliating," Brian told CNN's New Day. "There was disbelief, there was anger. There was a wave of emotions for a lot of reasons."
Flores said that his family inspired him to sue the NFL: "I have two sons, they're 8 and 7. I've got a 5-year-old daughter. When I look at them, I don't want them to go through some of the things I've had to go through."
Jennifer worked as a teacher and has participated in several charitable causes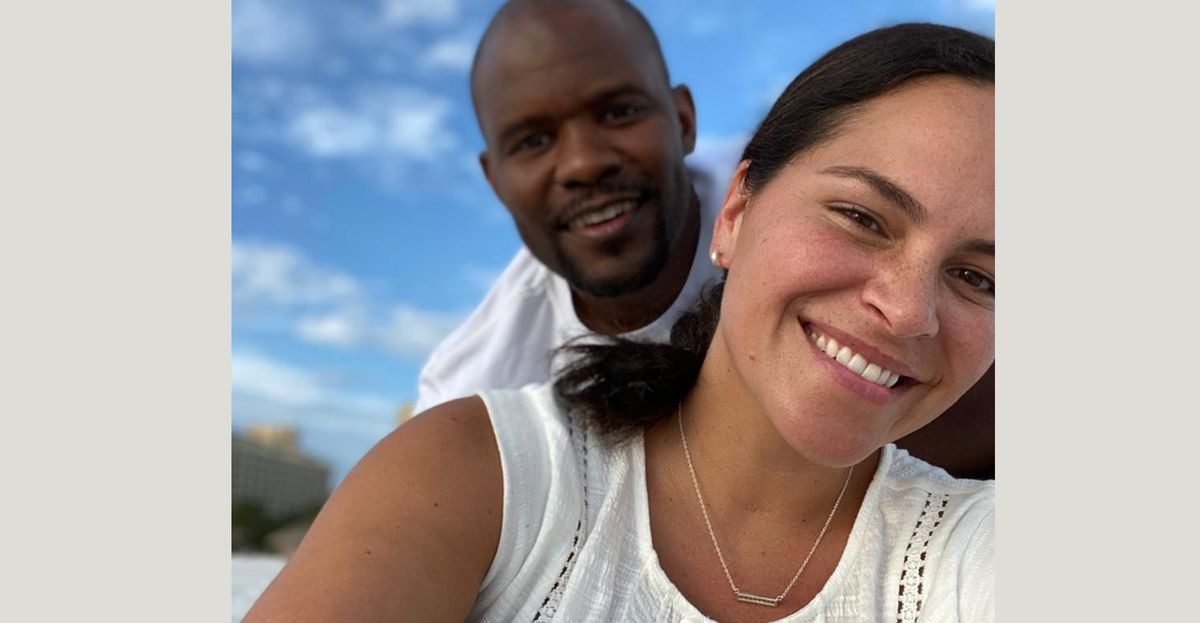 After marrying Flores, Jennifer gave up her teaching job at Foxborough Regional Charter School in Attleboro, Massachusetts.
She reportedly found another teaching job in New England before moving to Miami. It's unclear whether she still works as a teacher in Florida.
Maria's Facebook account shows that she's participated in several charitable causes. In early 2021, she and the Miami Dolphins' coaches' wives organized a campaign dubbed Dolphins Challenge Cancer to raise money for the Sylvester Comprehensive Cancer Center at the University of Miami.
Jennifer's Facebook post read: "Many of us have had cancer affect our lives in some way. The objective of this challenge is simple, TO SAVE MORE LIVES. It is our goal to raise as much as we can to advance the life-saving research in South Florida and beyond." The campaign surpassed its monetary target. 
Also Read: What we know about Pat McAfee's wife, Samantha McAfee
---