Cory Booker is a Democratic politician vying for reelection as the junior United States Senator for New Jersey. Booker served as the Mayor for Newark from 2006 to 2013 before vying for Senator in a 2013 Senate Special election. Cory won reelection in 2014 against Republican politician Jeff Bell.
Most Cory supporters believe that Cory is destined for Presidency. On 1st February 2019, Cory sent his fans into delirium when he announced his candidacy for the Democratic nomination for President of the United States. Booker pulled out of the race a year later after failing to meet polling thresholds. He later endorsed former Vice President Joe Biden over Senator Bernie Sanders.
This piece will look at Cory's love life. He is currently dating Rosario Dawson.
Cory Booker recently admitted that Rosario Dawson is the first girlfriend that he has moved in with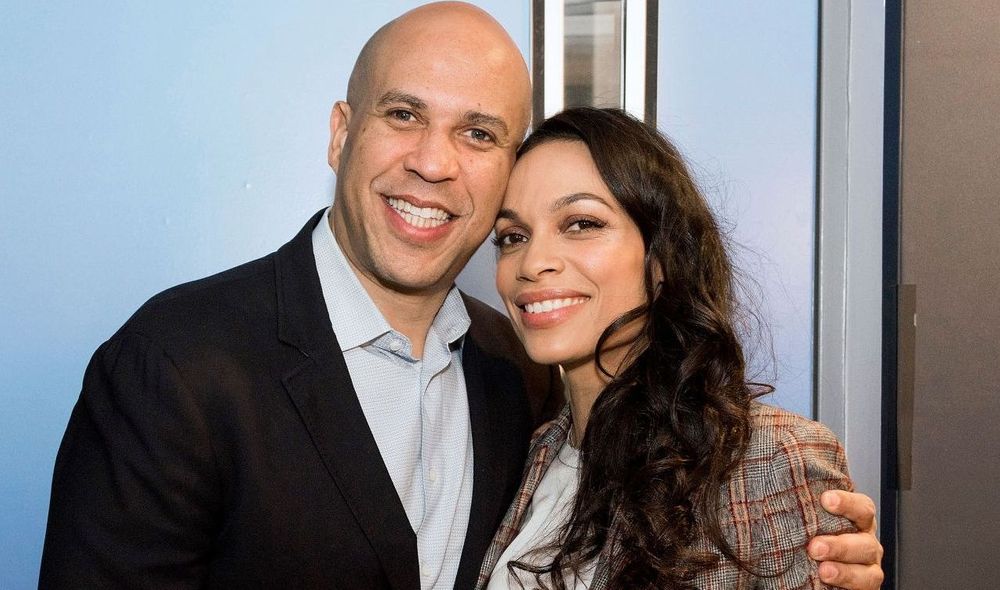 At 51 years of age, Cory Booker has finally moved in with a significant other. In February 2019, Booker told The Breakfast Club that he was dating someone, but he didn't reveal the person's identity. In a March 2019 interview with TMZ, Rosario Dawson confirmed that she was in a relationship with Cory. Rosario told TMZ:
"I am just grateful to be with someone that I respect and live and admire so much who is brilliant, and kind, and caring and loving."
Booker recently told Wendy Williams that it's about time that he takes his love life seriously. It's a huge step for Booker, considering that he's never shared living space with a partner. Booker talked about his mom's relief when he broke the news about the move:
"You got your furniture draws, all that sharing everything. I've never done that before. And it's a blessing. We're at the beginning of that process – but it's been wonderful. And I think my mom had the same reaction – it's about time…"
Could the next step for Booker and Rosario be marriage? We aren't sure, but he did reveal on The Breakfast Club that his partner would make a good first lady.
Booker hoped that his relationship with Cleo Wade would lead to marriage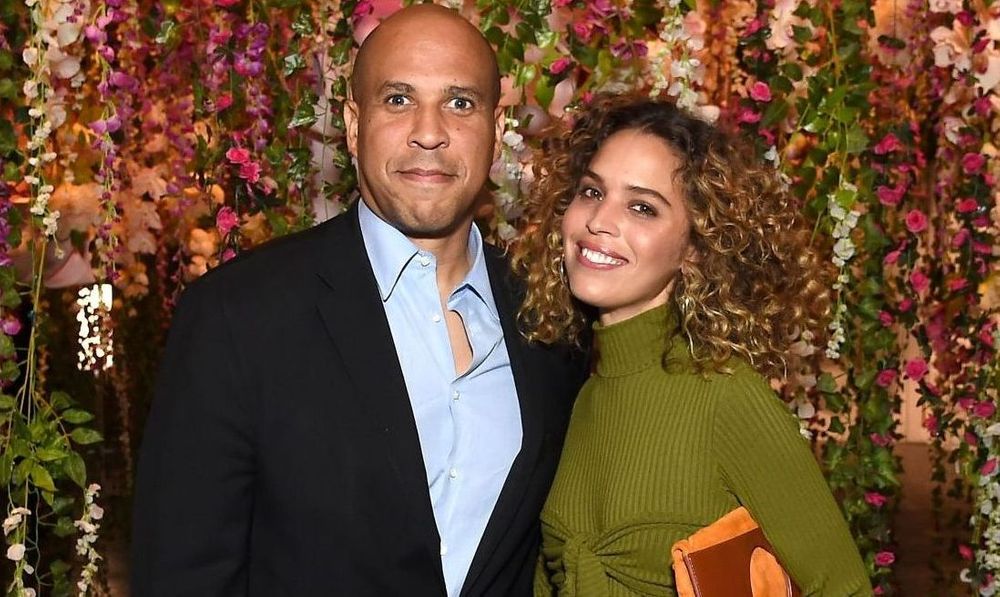 Poet Cleo Wade and Booker were linked in 2017. Speaking to Bergen Record in 2017, Booker referred to Wade as a special person, and that he wished that the relationship would lead to marriage. "I've been a bachelor too long," Booker said. However, the relationship between Cleo and Booker fizzled out. Nevertheless, the pair still share a close bond.
Before dating Cleo, Booker had largely kept the details about his relationships private. In 2013, he told The Washington Post that he chose secrecy because he wanted to shield partners from public scrutiny: "Because how unfair is it to a young lady to put them in the spotlight if they haven't signed up for that yet?"
Booker has consistently refused to deny reports claiming that he is gay
Despite talking about and being in relationships with women, rumors questioning Cory's sexuality never seem to go away. Cory has a part to play in fueling the rumors, as he never definitively clarifies his sexuality. He even told The Washington Post that it's wonderful that people think he is gay. He added:
"Because I want to challenge people on their homophobia. I love seeing on Twitter when someone say I'm gay, and I say, 'So what does it matter if I am? So be it. I hope you are not voting for me because you are making the presumption that I'm straight."
---