Lauren Cohan has been in the acting industry for more than a decade, and her star continues to shine. Cohan made her film debut in the film Casanova. Her talent was clear for all to see, and a couple of years later she earned her first major supporting role in Supernatural season three.
Cohan later went on to star in several shows such as Modern Family, CSI: NY, Cold Case, and The Vampire Diaries. Her most famous role came when she landed the role of Maggie Greene on The Walking Dead. She featured as a recurring character in season 2, before becoming a series regular from season 3 up to season 9.
Lauren is quite successful, and she is set for a long and prosperous acting career. We know a lot about her professional credits, but Lauren tries as much as she can to hide her private life. Throughout her career, she has managed to avoid the persistent dating rumors that most celebrities face.
However, we can confirm that she is currently single. Keep reading to find out the scoop about Lauren's relationships.
She considers her first date as her most romantic one
Most people consider their first date as the most memorable one for varying reasons. Lauren's first date ranks as her most romantic date. The 'date' happened during her school days, and it was very simple. She told GQ:
"My first ever date was sharing a school bus home and getting kissed at my bus stop. It's hard to top the romance of that!"
It's difficult to know for sure whether she was joking or not, but there is no reason to doubt her. Her next best date wasn't as romantic as the first one. Lauren explained in the interview with GQ:
"My second best date was in the cinema, and before he kissed me, he had eaten a bunch of sweets so he put sugar all over my face, which was less romantic, but still."
The kiss might have been an epic fail, but she enjoyed the date nevertheless.
She is rumored to be in a relationship with her co-star Steven Yeun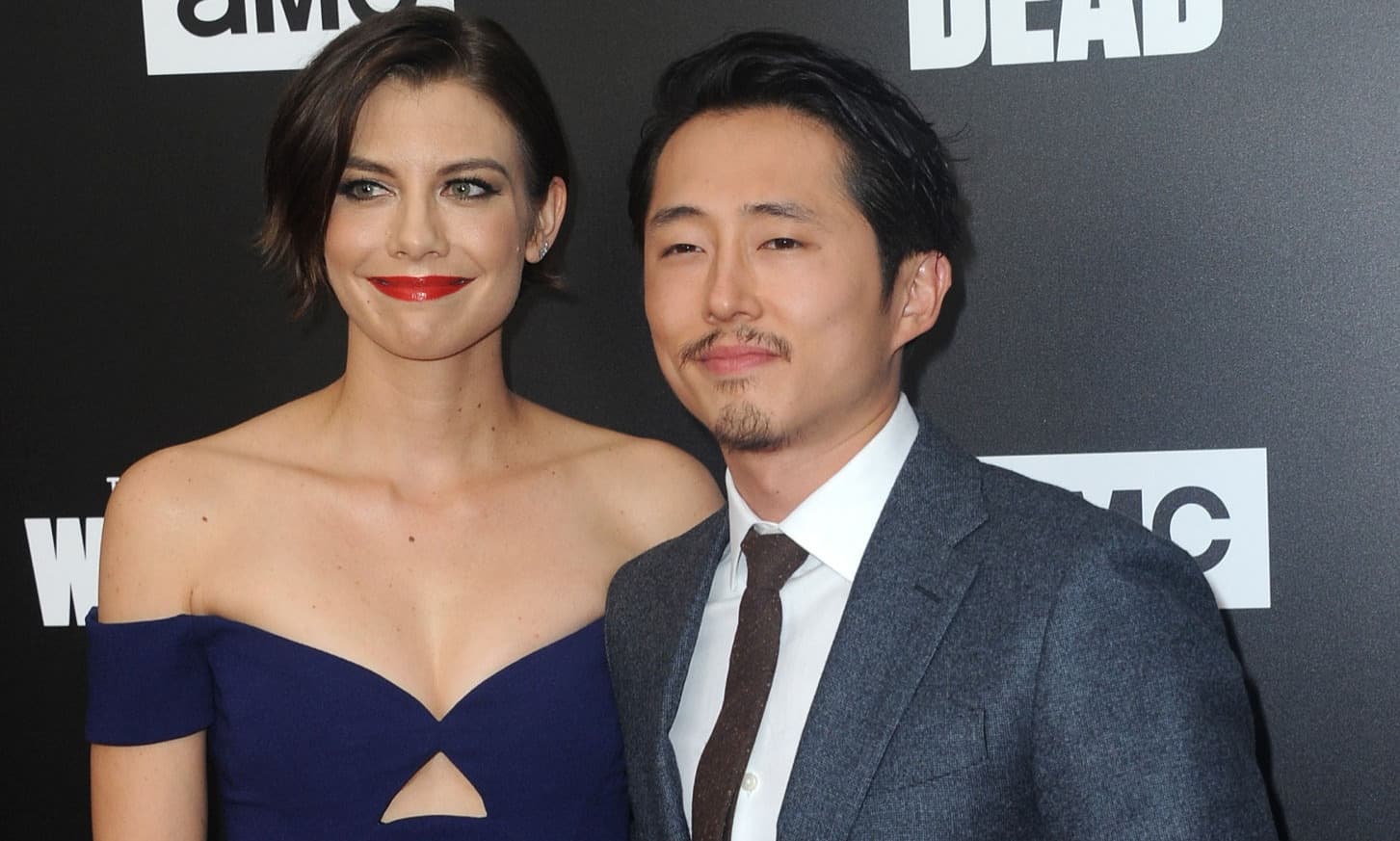 Lauren (Maggie) and Steven (Glenn) play each other's love interests on The Walking Dead. Their characters started dating at the beginning of the show, and they eventually got married and had a child. Lauren and Steven have great chemistry on screen, and a section of fans believe that they also have a relationship off-screen. Lauren told GQ:
"I'm probably biased, I'd say that the best character on a date in my series would be Steven Yeun because he plays my husband and he is also the funniest…"
Lauren and Steven spend a lot of time together, especially during filming. However, Lauren told Rolling Stone in 2013 that they are just good friends;
"…we all live within two buildings and five seconds from each other, and we all go to coffee and drinks at the same place, so we always get recognized. 'Hey, that girl looks like the girl with the Asian guy. Oh, it is them!' There are entire websites dedicated to the proof that Steven and I are in a relationship. Which is always funny because it's not."
Fans might want Lauren and Steven to hook up, but an off-screen relationship is highly unlikely. Steve got married to photographer Joana Pak in December 2016, and the couple has one child.
She believes that laughter is the key to a successful date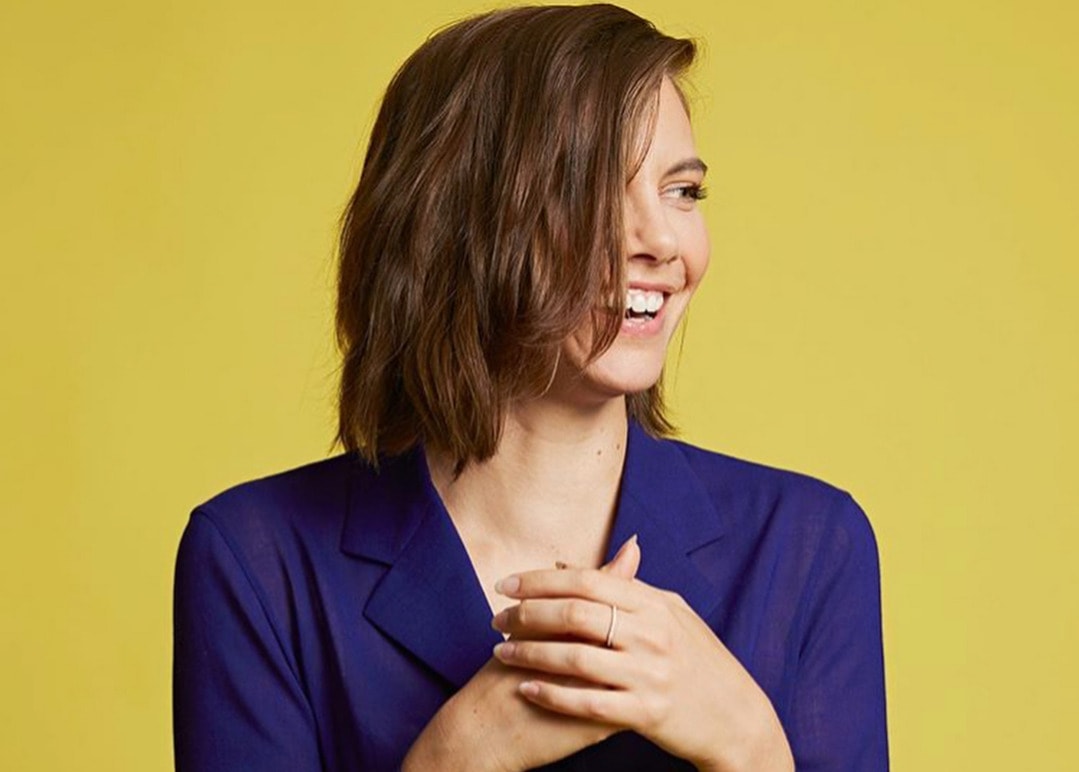 According to Lauren, a successful date is one filled with laughs. She doesn't mind serious conversations, but it has to be mixed up with laughter as well. Lauren told GQ:
"If I spend an entire evening not talking really about anything, but I have laughed a lot then…it's golden."
Lauren is a bubbly character, and she prefers a date that can match her bubbly nature.
She trusts that the universe will deliver her perfect man
Lauren is currently single, but she hopes that the universe will deliver her perfect man. She told GQ that she will know it when her perfect man arrives;
"I am a big believer in if he is into you he is not going to keep it secret, and so I don't chase anything… I just sort of let the universe show itself to me I guess."
Lauren isn't rushing to find her soulmate. She trusts in the universe's timing, and she hopes that it will deliver in due time. When the perfect man arrives, Lauren prefers that he acts like the traditional man. She wants the man to take the lead in the relationship.
Lauren is a sucker for tradition, and she hopes that she finds a man who loves tradition as much as she does. Cohan told GQ:
"I'm really old fashioned, I always think a guy should pick you up, pay for dinner, and I'm a really generous person but I like tradition. I think it's nice."
---