Brianna Keilar has become a huge hit since partnering John Berman on CNN's New Day. Keilar was already a popular news anchor on her previous segment, CNN Right Now with Brianna Keilar.
The award-winning journalist struggles to hide her emotions on-screen. In 2021, she's failed to hold back tears while reporting on the US's Covid-19 death toll, talking to a dad whose child has been hospitalized due to coronavirus, and reporting on the mass shooting in Boulder, Colorado.
However, Keilar's Instagram is all about happy times as it contains many photos of her husband and their two sons. Read on to find out more about Brianna's personal life.
The death of Brianna's mom forced her husband to postpone his wedding proposal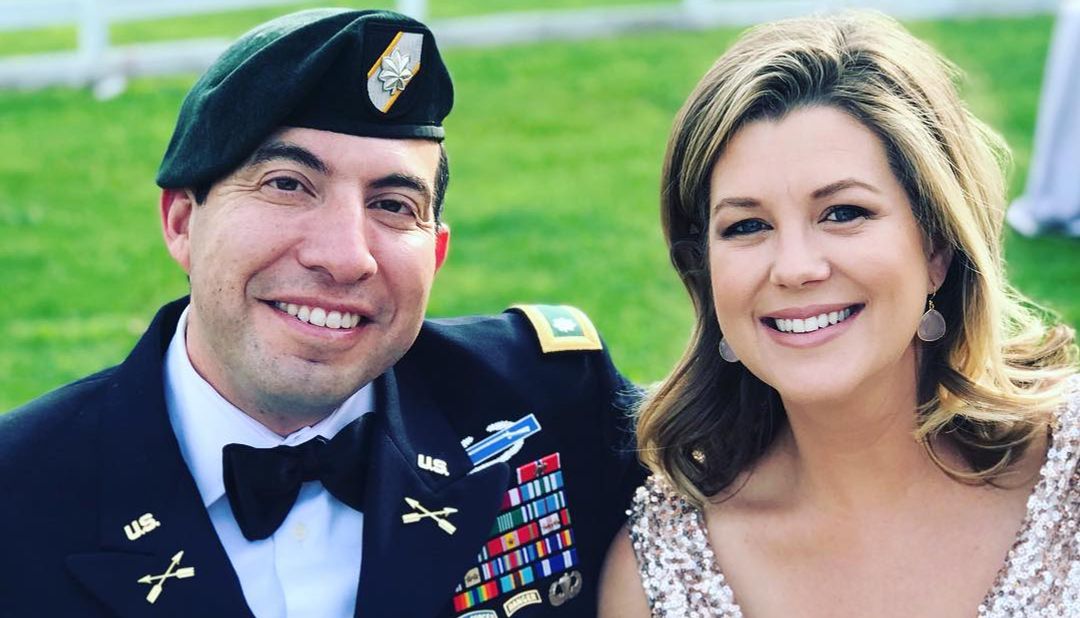 Brianna was born in Australia in 21st September 1980 to an American mom, Miriam, and an Australian dad, Glenn. The family moved from Australia to the United States while Kelly was young, and settled in Orange County, California.
In May 2016, Fernando Lujan planned to propose to Brianna in the presence of the couple's families and friends. He'd made plans with Brianna's mom to combine her retirement party with his proposal. Unfortunately, Miriam passed away unexpectedly in May 2016. Brianna told The Knot:
"He told me that – although it would ruin the surprise – he wanted to tell me that they had been conspiring for his proposal in June. We were supposed to go back to my hometown in California to celebrate my mom's retirement with [my family] and Fernando was going to propose at Laguna Beach."
Fernando postponed his proposal and planned one that was more intimate on Independence Day. He went down on one knee on the couple's terrace as fireworks lit up the night sky. The couple then proceeded to Fiola Mare in Georgetown to celebrate, and got married in Las Vegas on 30th December 2016.
Lujan's military position inspired Brianna to launch her CNN column Homefront
Kielar's father was in the military, but he retired when she was 2. Therefore, she never really understood what having a military man in the family was like until she married Lt. Col. Fernando Lujan. Brianna talked to Military Families about the qualities that attracted her to Lujan:
"I met my husband; I fell in love with him. He was in the military. And there you go. Part of my attraction to him were his qualities that brought him to be in the military. He really is someone who sees this country as having given him a lot and he loves his country and wants to pay that back."
Brianna was totally unprepared for Lujan's first deployment after their marriage. "A military deployment is truly one of those things that you can try to prepare for, but you really never know until you are in the middle of it," she added.
Keilar coped by meeting other spouses through her involvement with the Blue Star Families. Keilar's marriage to a military man inspired her to create a CNN column titled Homefront. 
She created the column to bridge the gap between the military and US civilians. She would draw from the memories of the lives lost in service, her experiences with Lujan and the kids, and her military marriage during the coronavirus pandemic. She continued:
"I found myself in this very solitary position of being a military spouse with my husband deployed, being pregnant, having a small child (my stepson), and I was exhausted. So for me this was a way to reach out and understand things, and it was personally helpful for me."
In December 2020, Brianna wished Fernando a happy fourth anniversary while listing the challenges they have overcome during their marriage. Brianna wrote:
"Four years. Two deployments. Four houses. Two kiddos. One pandemic. This year we are finally a lot more settled and celebrating our anniversary for the first time where Fernando isn't gone or going… and yet somehow I am still a day late with my post to say HAPPY ANNIVERSARY. I love you!"
Fernando almost missed the birth of the couple's son Antonio Allen Martinez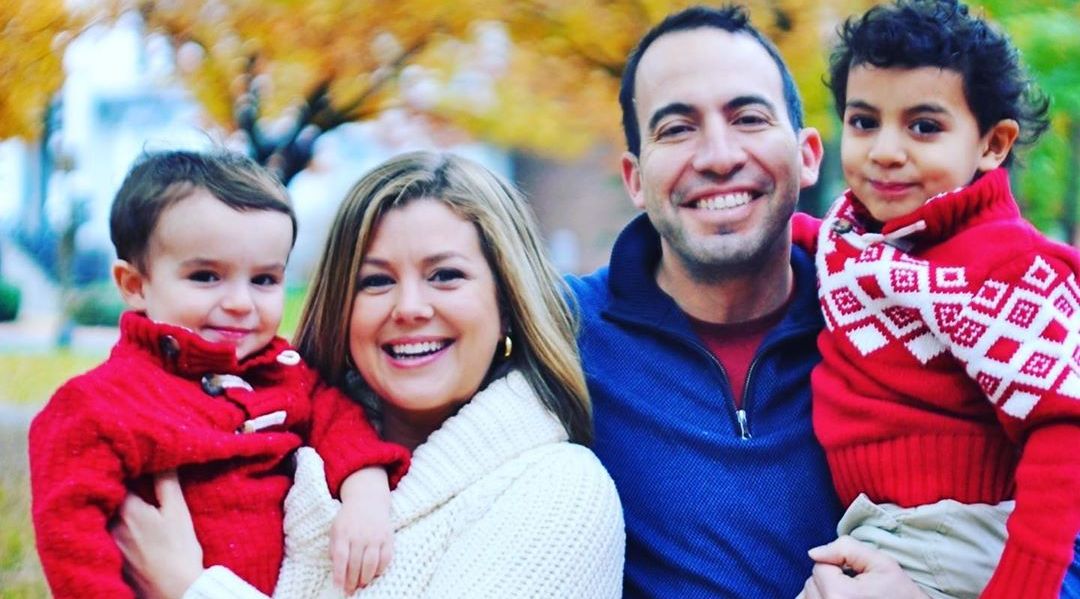 Lieutenant Colonel Fernando Lujan and Brianna welcomed their son Antonio in June 2018. Fernando almost missed out on the birth as the contractions started while he was in Japan. Lujan made it to his son's birth with 40 minutes to spare.
Brianna raises her son alongside her stepson, Teddy Lujan.
Brianna tried to hook up Fernando with a couple of her best friends before they started dating
Brianna and Fernando met in the summer of 2012 during a post-work happy hour. She tried to hook him up with one of her best friends, but Fernando didn't seem interested, and so Brianna didn't press the issue. The pair bumped into each other several times in D.C. over the coming years, but they were both seeing other people.
In November 2015, the pair bumped into one another again, and Brianna tried to hook Fernando up with another one of her friends. Fernando declined and instead asked Brianna out for a date. Brianna told The Knot:
"He picked one of my favorite restaurant restaurants in DC… we hardly looked at our food. We talked for hours. It was a mind-blowing first date. I was actually a little overwhelmed by it from the start. It occurred to me that this might be the beginning of a life changing event. My first glass of Sauvignon Blanc went down unusually quickly."
Keilar and her first husband Dave French ended their marriage quietly
Brianna and Dave got married in a beautiful ceremony overlooking the red rock scenery of Sedona, Arizona. The couple then hosted the reception in Tlaquepaque.
The pair quietly divorced several years into their marriage.
---