Barbara Pravi is the singer who represented France in the Eurovision contest 2021. Despite delivering an impressive performance, Barbara couldn't end France's over 40-year break for the Eurovision crown, with the songstress securing 2nd place for her country. Barbara launched her singing career in 2014, and a year later signed with Capitol Music France.
She has since released two EPs with the label: Barbara Pravi (2018) and Reviens pour I'hiver (2020). So far, Pravi has gained more acclaim as a songwriter than an artist. She has written songs for Jaden Smith, Julie Zennati, and Yannick Noah. Barbara Pravi composed Valentina's J'Imagine, the winning song of the Junior Eurovision Song Contest 2020.
Barbara Pravi joined law school for two years to please her parents
Barbara Pravi was born Barbara Pjevic (she changed her name to Pravi to honor her grandfather) on 10th April 1993 in Paris to a family of musicians. Pravi's father is Serbian, and her mother has Polish and Iranian roots. Barbara's maternal grandfather is Iranian painter Hossein Zenderoudi. She told Wiwibloggs that she is proud of her multiethnic heritage:
"I feel connected to a lot of things. I feel Serbian because I am in love with my grandfather. I'm in love with the history of my family. I feel Iranian because I love poetry, like Iranian poetry. But I also feel English, because I speak English. I love Italia, I love Spain. I feel everything."
Pravi wanted to become a singer from a young age, but her parents insisted that she complete her education first. She had good enough grades to earn entry into law school, but after a couple of years in the school, she called it quits. Pravi told United States of Paris:
"I studied law after high school for 2 years. I did it for my parents. I didn't really know what I wanted to do, I was a bit bad at school but not bad enough to study law. At the time, I wasn't writing yet."
Barbara hopes that the song Voila will make people appreciate her talent as an artist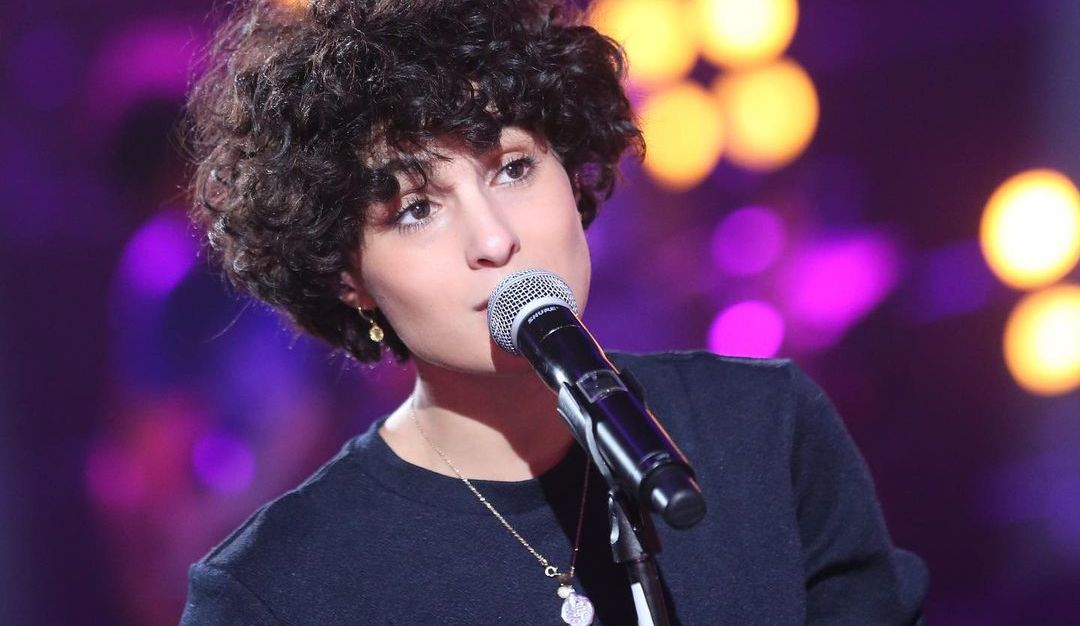 Pravi launched her music career after meeting French musician Jules Jaconelli in 2014. A year later, Pravi signed a recording deal with Capitol Music France. Two years later, Pravi released her first official single, Pas grandir. The single appeared in her eponymous 2018 EP.
Barbara enjoyed a promising start at Capitol, but she didn't like the musical direction at the label. She told Terrafemina that she felt confined as a singer:
"When I signed with Capitol – the guy signed me because he wanted to make me a little singer who didn't talk too much, who we didn't give a damn about, who didn't have strong positions. Just because I'm five feet tall, kinda cute, and look cute. When I understood that, I quickly refused because I write my texts, I have things to tell."
For her second EP, Barbara adopted a different direction, swapping pop music for a more traditional French chanson style. The shift coincided with her first association with the Eurovision Song Contest. Alongside French musician Igit, Barbara composed the song that came in fifth at the Junior Eurovision Song Contest 2019. The song, Bim bam toi, also became a viral sensation on TikTok.
In February 2020, Pravi released her second EP, Reviens pour I'hiver. She later collaborated with Igit to compose, J'Imagine, the winning song at the Junior Eurovision Song Contest 2020. At the urging of Igit, Pravi competed in and won Eurovision France, earning the ticket to represent France at the Eurovision Song Contest 2021 in Rotterdam. 
Barbara performed the song Voila, a record she hopes will make people recognize her talent as an artist. She told Wiwibloggs that Voila is sort of her breakout song:
"I want my things to be heard by people. The thing is, this is the only thing I have. I only have my voice. I only have me, my soul, all my body, and everything to sing. This is the message of Voila. It says 'please hear me because I only have this and if you are not here to hear me, then I am nothing.'"
"I want to make music for the world," Pravi adds. If she does become an international hit, French chanson will have something to do with it. She has already earned comparisons to greats such as Edith Piaf. Pravi had this to say about chanson's influence on her music:
"This is 90% of the music I listen to. These are my references – I love them both. The particularity of Edith Piaf and Jacques Brel is the words. It's always so sincere, so just, so real. I am very influenced by the words, this is my first love."
Barbara's experiences with an abusive partner inspire her activism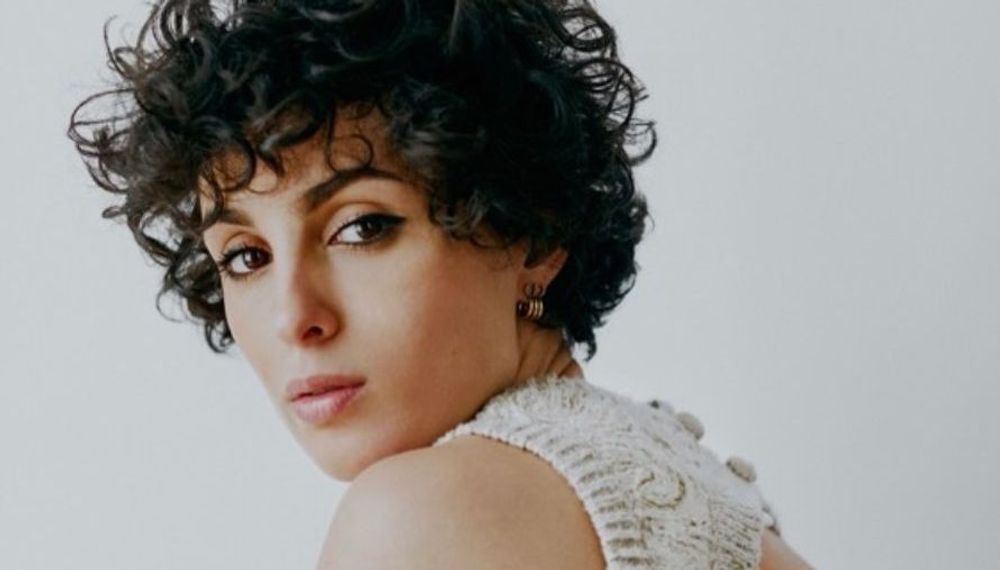 For almost two years, Barbara suffered at the hands of an abusive partner. She told S, Sophie Davant's magazine that she aborted a pregnancy at age 17 and kept returning to her partner. Pravi said:
"At 17, I knew everything. Conjugal violence, an abortion in terrible conditions. But I did not understand immediately that I was a victim of abuse, because I kept returning to this man who loved me badly and whom I believed to love."
Barbara's faced many hardships on the road to recovery, principally because she didn't have the support of her parents after dropping out of law school. Gradually, however, Barbara recognized her value and learned how to handle abusive situations. "I ended up accepting that I am someone precious, and it saved by life," she said.
Pravi's experiences fuel her participation in the fight to end violence against women. In early 2020, she delivered a TED Talk at the Emlyon Business School in which she spoke about, among other things, her struggles with self-confidence. Barbara said:
"I have the right to make mistakes. I also have the right to be successful – I can be a wife, a patron, a friend, a lover. If one day I have a daughter, when she is 15 I would tell her that anything is possible and there is no ambition to great, no dream to small. It will take a lot of work, willpower and resilience, that she will make mistakes, and will have to recover, but that all these things to reach the end of her dreams she has inside her."
---