You are probably wondering who hates Steven Singer so much that they put up billboards to show their displeasure with him. The 'I HATE STEVEN SINGER' black and white billboard is iconic and unique to the brand and has brought in plenty of business for the famous jeweler.
The marketing idea is brilliant, but is there a true story behind it? This piece will look at the story behind the 'I HATE STEVEN SINGER' campaign and the stunning rise of one of Philadelphia's most famous jewelers.
I HATE STEVEN SINGER allegedly came from a satisfied customer
According to legend, a customer bought a ring from Steven Singer Jewelry for his wife to celebrate their 20th anniversary. The wife liked the ring, and in the throes of celebration, the couple made a third, unexpected child. The couple loved the child, but the customer wasn't entirely pleased about staying up all night changing diapers; hence, his hate for Steven Singer. The company website reads:
"Exactly nine months later, the couple walks through the door to show Steven their new baby. The wife proclaimed, 'I love Steven Singer!' The man responded, 'Here we go again. We're up all night with feedings and diaper changes. I HATE STEVEN SINGER!' So there you go. The story of why men hate Steven Singer. And why women love him and his beautiful diamonds!"
It's unclear whether the story is true, but it is intriguing. The aim is to ignite people's curiosity, inadvertently leading them to the store. The billboard has evolved over the years, and it now contains the company's website. It might be a gimmick, but it works.
The campaign uses the word 'hate', the opposite of love, to advocate for love. If that is not genius, I don't know what is.
Steven Singer rose from a humble jeweler to a top jeweler in Philadelphia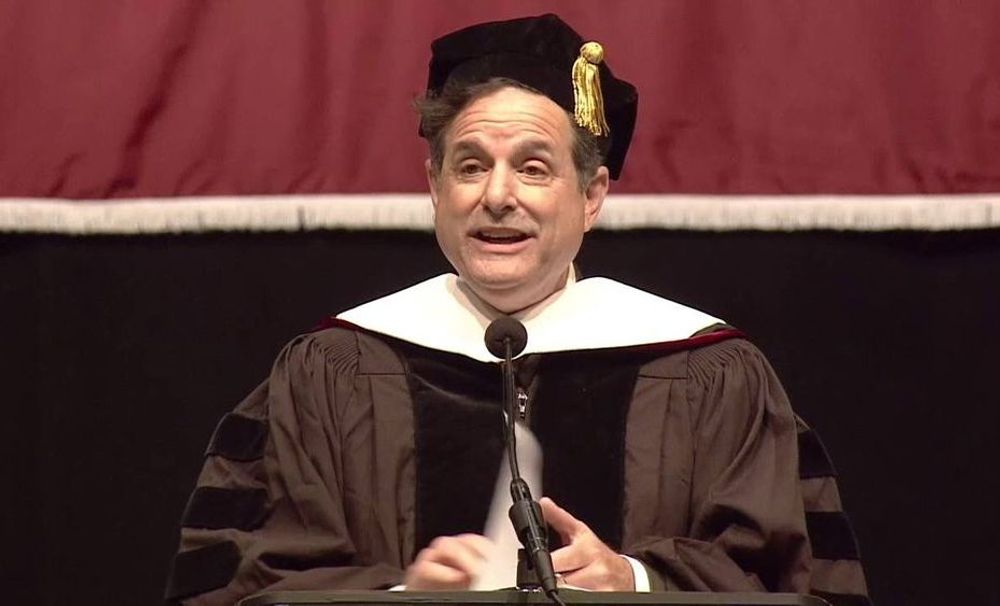 Steven Singer opened Steven Singer Jewelers in October 1980 in Philadelphia's Jewelers Row. At 22-years-old, Steven became the young first-generation jeweler on Jeweler's Row and the person with the smallest store on the street. The adversity didn't faze him, however. "The store quickly gained a reputation as the place to go for 'The most fun you'll ever have… buying a diamond," his site reads.
Six years after launching, Singer pioneered the Philadelphia Jewelers Row Association to govern the conduct and manage the affairs of jewelers in Philadelphia. Steven currently sits on the Board of Directors of the Association.
A decade and a half into starting his business, Steven had become a jeweler of national repute. "The store's success was evident – with some of the highest sales per square foot in the nation," his website reads. "Steven was asked to join an elite group of jewelers who form the world's largest industry consulting group. He was the only area jeweler invited to join, giving him privileged information to better serve his customers."
Steven continued to grow, and soon he became known internationally due to his aggressive media campaigns. "Now on satellite radio, Steven's commercials are heard around the world," the website reads. Due to his success in the business world, Steven was invited to be the Keynote speaker during Philadelphia University's 132nd Commencement. He told the new graduates:
"Trust your gut, never give up, and face adversity head on. The path to success is often disguised with immense obstacles and wrong turns."
---