Antonio Pierce, the new Las Vegas Raiders' interim head coach, referred to himself as a lifelong Raider. During his first press conference, Antonio described growing up as a Raiders fan. "The short story and the matter of fact is I grew up in Compton, California," Antonio said. "I was born with the Raiders rolling in the Coliseum in L.A."
Antonio Pierce and his wife, Jocelyn Pierce, were married in May 2008 in Maui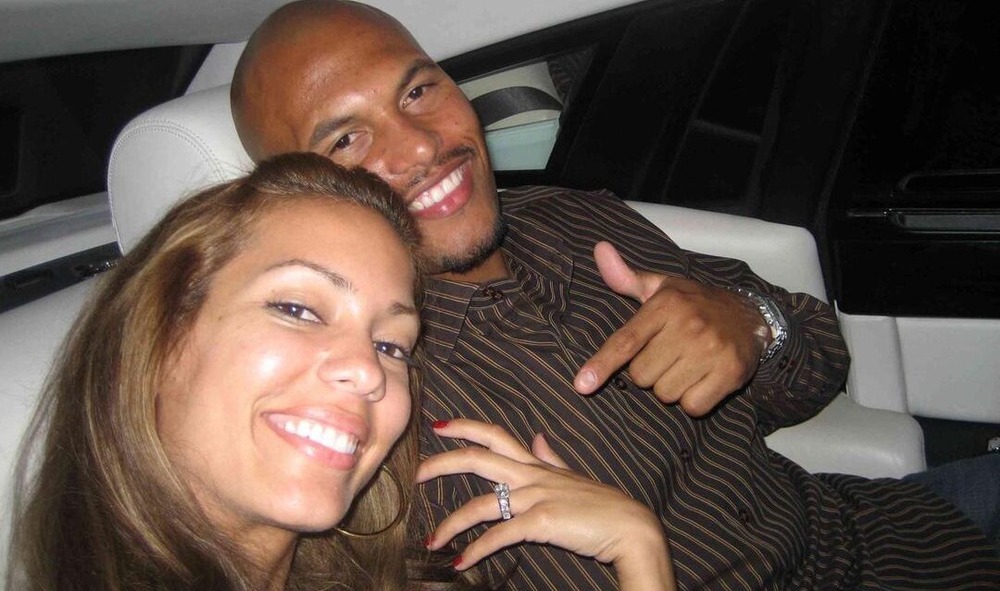 Antonio Pierce was a linebacker for the New York Giants when he met Jocelyn Maldonado at an ESPN Fantasy Football Draft in August 2006. Jocelyn was a model at the event. The pair had a whirlwind romance, culminating in a marriage proposal in February 2007. 
Following a scenic helicopter ride over Manhattan, Antonio proposed at Brooklyn's The River Cafe. Antonio and Jocelyn were married at the Hoku Lani estate in Maui on May 24, 2008. Sixty friends and family attended the ceremony. "It was the purest celebration between the both of us and we were able to share it with family and close friends," Antonio told InStyle.
"The entire week was so beautiful and perfect. The wedding day was so beautiful with the sunset in the background and the tropical feel of the island. The ceremony was so moving that it brought me to tears. Sharing this special day being joined to the man I love with my family and friends was priceless," Jocelyn added.
On May 24, 2022, Jocelyn celebrated 14 years of marriage by posting a photo of her and Antonio kissing. "Fight through everything that comes at you and grow better for tomorrow. Love unconditionally," Jocelyn wrote. She and Antonio share four children: Ava, Antonio Pierce Jr., Carmelo, and Mary. 
Antonio Pierce has three children from previous relationships
Antonio Pierce has seven children, four of whom he shares with Jocelyn. Reports claim that Antonio was married before tying the knot with Jocelyn. They allege that the couple welcomed two children: De'Andre and Anthony. The brothers played college football but failed to graduate to the NFL like their father.
The former NFL linebacker shares a daughter, Jayla Pierce, with Jenevieve Makin, a woman he dated while playing for the Arizona Wildcats.
Jocelyn Pierce was a sports reporter for ten years before becoming a realtor
Jocelyn Pierce was a sports reporter and news anchor who worked for Fox Sports Net, the NFL Network, and UT-TV. She quit journalism to pursue a career as a realtor. She landed her first realtor gig at Christie's International Real Estate in Los Angeles, California. Jocelyn currently works for eXp Realty and Realty Executives International, covering California and Arizona. Her bio reads:
"Jocelyn Pierce is a premier agent. After a 10 year career in sports broadcasting, Pierce decided to enter the world of real estate. By doing so, she has earned a reputation of a hard worker, fierce negotiator, and empathetic representative of all clients; whether high net worth individuals, celebrities, or first time homebuyers."
---