Paul Nassif is famous for being the co-host of the hit show, Botched. The show features Paul and his co-host, Terry Dubrow, as they try to remedy plastic surgeries that have gone wrong. The show premiered in 2014 on E! and it is currently in its sixth season.
Nassif is pretty open about his private life. He regularly lets his fans in on what is happening in his life. His biggest revelation over the past year was his marriage to Brittany Pattakos. This piece will provide an in-depth look into Brittany's profession, and the details of her relationship with Paul.
She works in the medical profession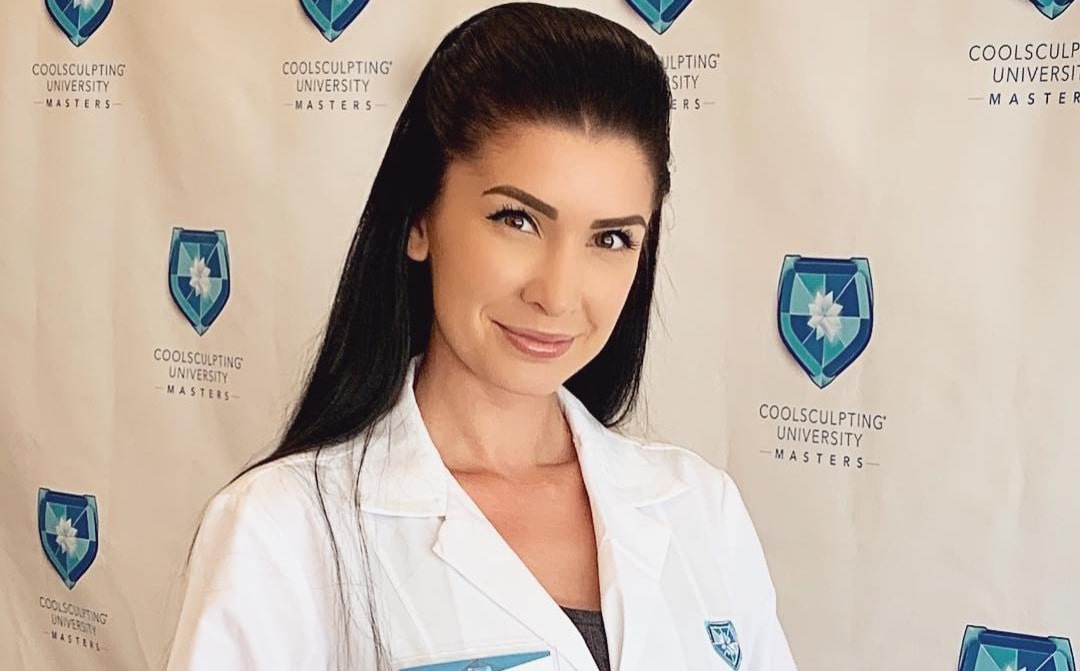 Brittany Pattakos was born on 3rd January 1991, and she is of Greek descent. Pattakos works in the medical profession as a CoolSculpting specialist. She also a medical assistant.
The young Greek beauty and Paul were first rumored to be dating in July 2017. The couple came under fire after news of the relationship came out, due to the 29-year age gap between them. However, the criticism fell on deaf ears, and the couple continued to date.
Nassif proposed to Brittany a few days before his birthday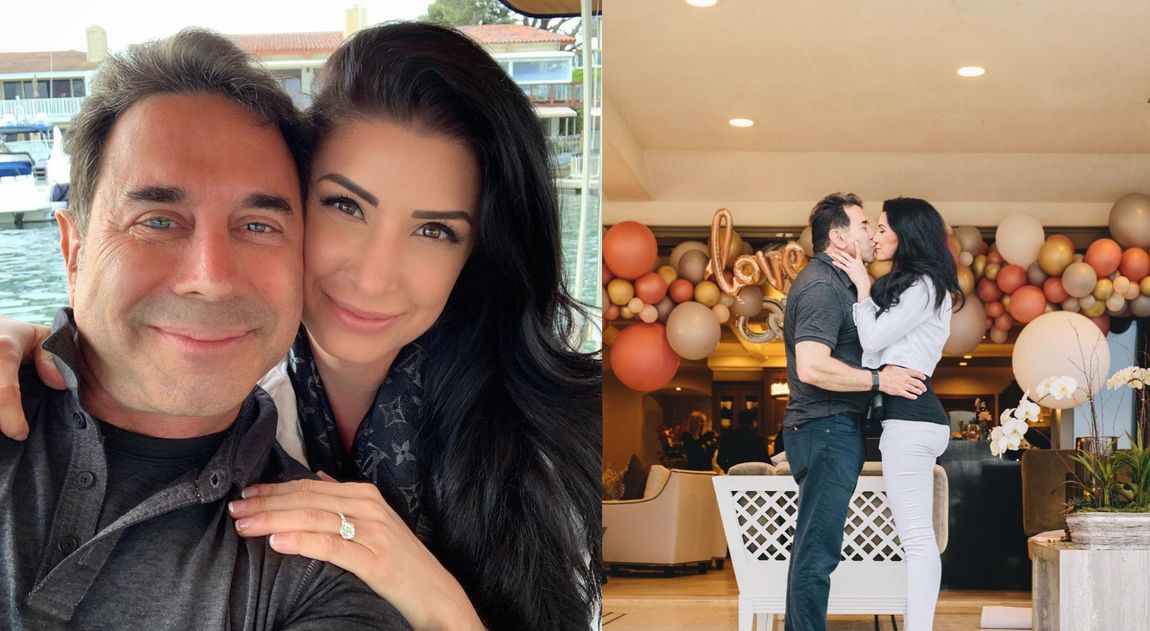 Paul proposed to Brittany during a romantic boat ride 5 days before his 57th birthday. He proposed by putting up a big sign that asked Brittany to marry him. According to Page Six, Brittany didn't initially understand what was going on. Paul told the publication;
"And I go, 'Look!' So she looks at the sign. She's staring at it. And I'm looking at it. She goes – she doesn't even read the words – she goes, 'Why is your face up there?' Basically like, 'Where's mine?' And then she reads the words and I was down on my knees and I gave her the ring."
Brittany eventually got the message, and she said yes. She posted a photo of the couple on Instagram after the proposal, and described it as the best day of her life.
The couple's wedding reception happened in Santorini, Greece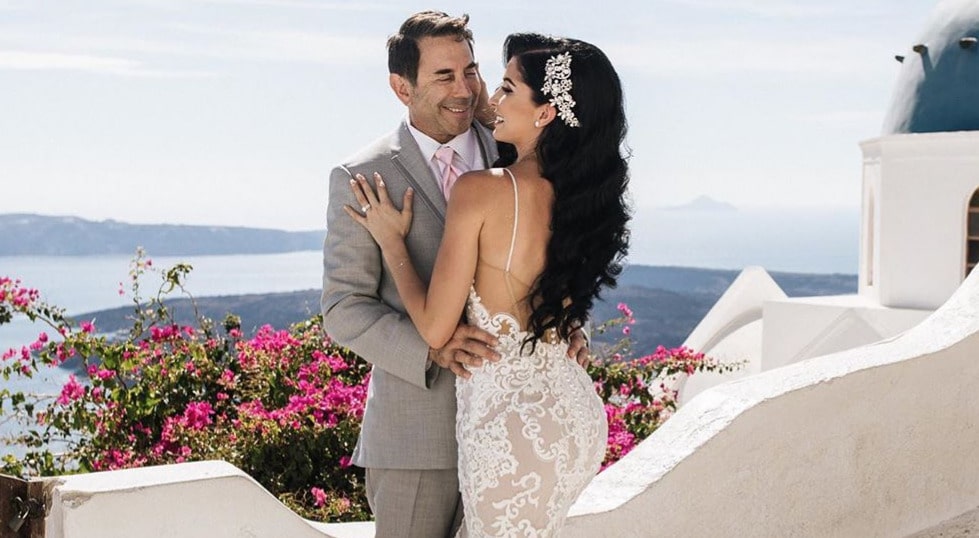 Paul and Brittany got married on 28th September 2019 at St. Nicholas Antiochian Orthodox Church in LA in front of 70 guests. The couple then headed to Santorini, Greece, for the wedding reception. They chose that venue to celebrate their union and Pattakos' roots.
Brittany told E! News after the wedding;
"To have so many loved ones is the greatest gift. The Greek people welcomed us with open arms and made us feel truly at home. The perfect weather and island made a spectacular backdrop for the moments we will cherish for the rest of our lives. This was the most exciting start to our marriage. We are so thrilled to share our lives together."
Brittany looked stunning in her custom dress from Nektaria. The couple's love seems to be going strong since the wedding. Brittany's Instagram page is almost solely dedicated to pictures of herself alongside Paul.
Brittany has a great relationship with Paul's children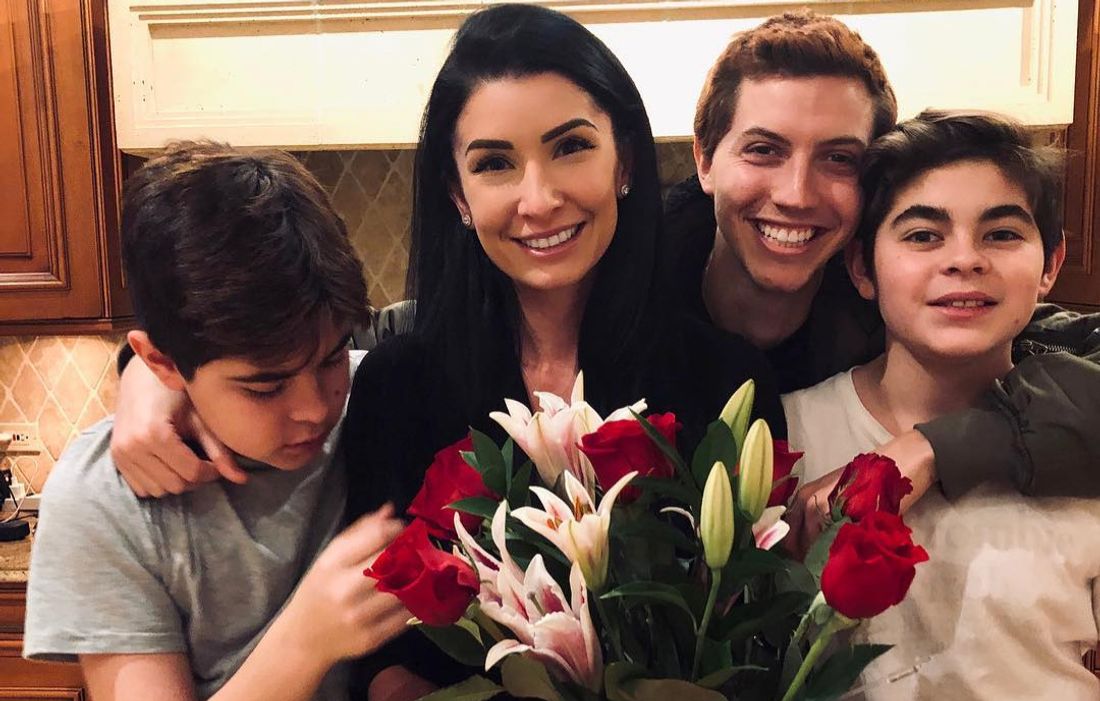 Before marrying Pattakos, Paul was previously married to Adrienne Maloof. Paul and the Real Housewives of Beverly Hills star had 3 children during the course of their marriage: Gavin, Collin, and Christian. Paul and Adrienne engaged in a bitter custody battle during their split in 2012, but thanks to their sons, they now have a peaceful relationship. Paul told Radar Online;
"One thing that Adrienne and I have done, since time does really take care of things, our relationship now, especially because we have three beautiful boys, is actually quite good."
Brittany and Paul's boys have a great relationship, and they usually spend a lot of time together. Pattakos also has a good relationship with Adrienne. Paul told US Weekly that Adrienne congratulated the couple after they got married;
"We're getting along very well, As a matter of fact, she congratulated us after we got married, and we just went to a little Halloween event at her house."
Brittany and Paul plan to start their own family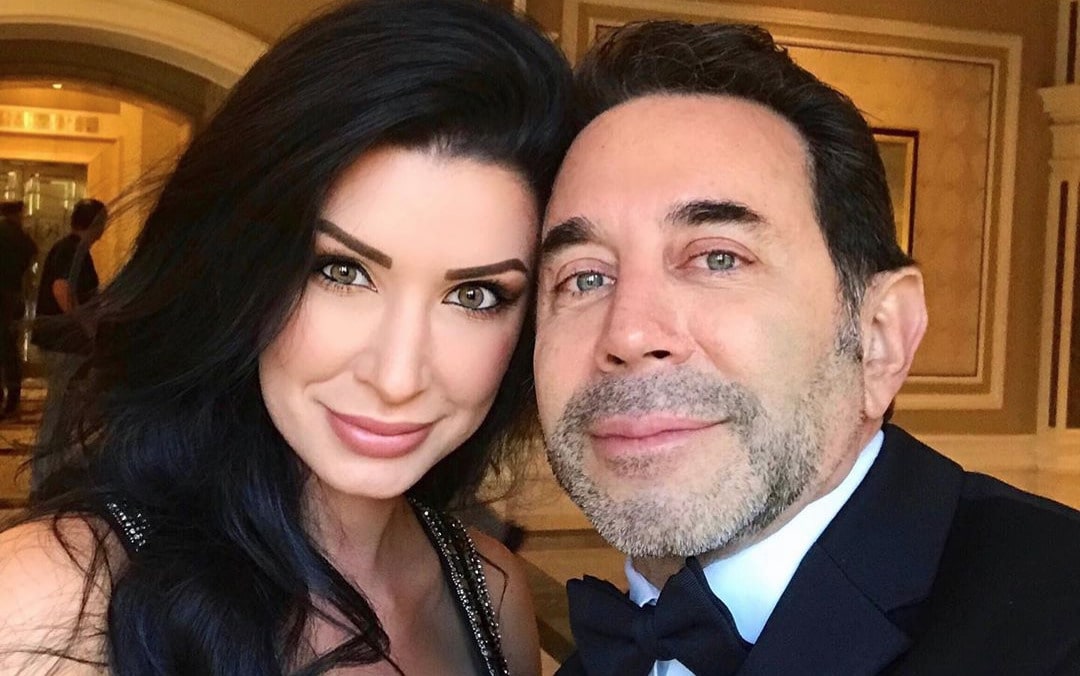 Paul already has 3 kids, but he is planning on expanding his family with Brittany. He told Us Weekly; "Brittany and I do plan on expanding the family. I have three boys right now. Obviously, I would love a girl. But we're going to see what happens naturally."
---