Alexandra Mary Hirschi, AKA Supercar Blondie, is a social media star famous for hunting down the most luxurious cars in the world. Her automotive videos have earned her 35 million followers on Facebook, over 5.5 million subscribers on her YouTube channel, 8.4 million followers on Instagram, and 3.5 million fans on TikTok.
Blondie moved to Dubai after graduating from the Queensland University of Technology, where she studied Journalism and Business. As a presenter for Dubai Eye 103.8, she interviewed A-list celebrities such as Jake Gyllenhaal, Liam Nesson, and John Travolta.
This piece will look at Blondie's career and her love for luxury cars.
Blondie quit her radio job after spending time with supercar club members near the Saudi Arabian border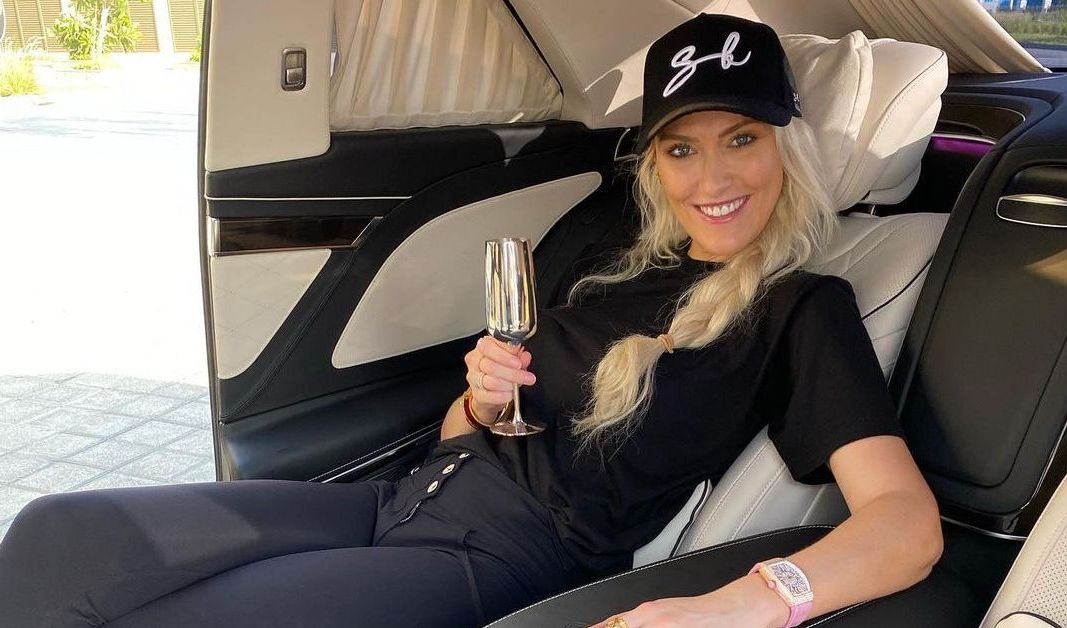 One of the perks of Blondie having a radio show was that she covered live events that included track days and car launches. Being a Bentley fan, she naturally gravitated towards the brand's cars. After a while, Bentley contacted her and asked whether she would like to have one of their cars for the weekend and offer feedback on her experience.
The Bentley experience motivated Hirschi to seek collaborations with other car brands such as Ferrari and McLaren. "And if Bentley have loaned me a car, would Ferrari?" Blondie told GQ. "Would McLaren?" The next car she got was the McLaren 650S. By the time she started filming car videos, she had about 300 followers on Instagram.
Over time, Blondie's following grew as she focused on the 'amateur' side of cars – the luxury rather than the mechanics. She told GQ: "So rather than pretend to be a car expert, I took the amateur approach. I wanted to show people what was really cool about cars, which is, let's be honest, how they look, all their features and the cool gadgets they have. Not what the engine looks like."
The first video that earned a million views was one in which Blondie walked up to a parked Ferrari 488, opened the door, revved the engine, and drove off into the desert. "It was such a stupid video," Blondie said. However, it helped her learn what fans wanted to see. She didn't necessarily have to speak if she could garner people's attention with a visually engaging video.
Blondie filmed as much as she could while still working in radio. Her association with radio ended after a supercar club invited her to a drive near the Saudi Arabian border. The event involved about 100 supercars and hypercars and a helicopter police escort on the way back to Dubai. Alexandra explained:
"It was insane! We also had a police escort at the front and the back making sure the cars didn't have to slow down or get stuck in traffic. I went back home that night and thought, 'I can't go back to the radio after doing this.' It was just the most amazing experience of my life and I handed in my notice the next day."
Blondie initially filmed and edited videos with her husband, but she now has a team to help with content creation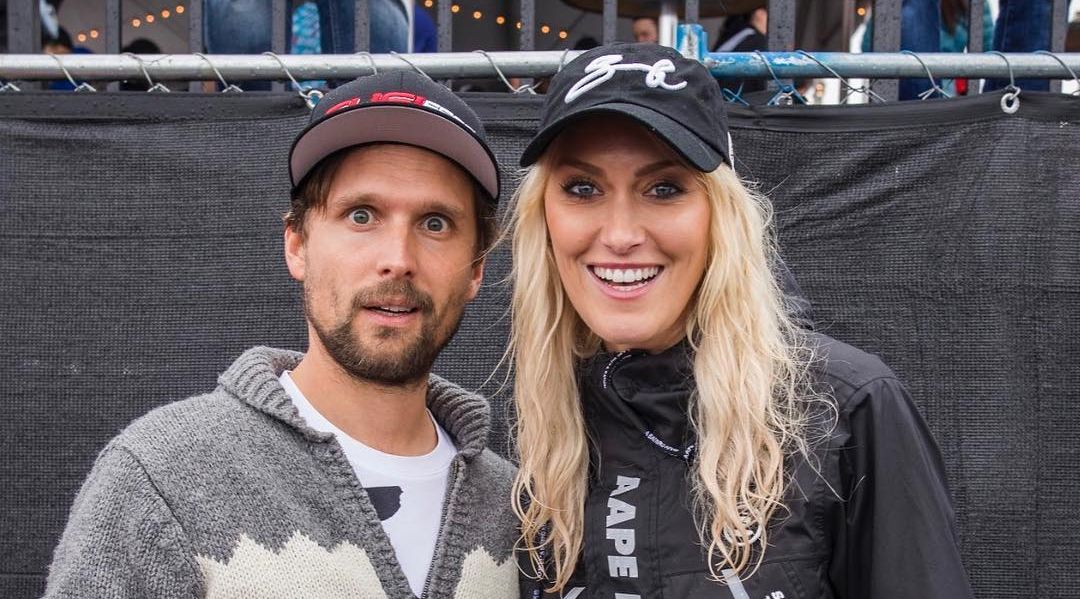 Before Blondie quit her job in radio, she essentially worked two full-time jobs. To attract more followers, she had to upload content regularly. She couldn't do it alone, so she turned to her husband, Nik Hirschi, for help. For the first three years, she worked exclusively with Nik:
"For the first two to three years it was just me and my husband, just hustling and travelling around filming, editing, uploading, building the business, talking to clients, everything, just the two of us. I've never worked so hard in my life."
After earning enough money from social media, Blondie hired a team to assist her with content creation. She knew that collaborating with brands would increase her earnings exponentially, but she declined to do so before establishing a strong brand. After doing so, she had the power to choose the brands she wanted to work with.
"My advice is build a strong brand, make sure that you are producing content every day that people want to watch and then once you've built up an audience you're going to have a lot more of a say and be a lot more picky when it comes to what brands to work with," she said. Blondie's plans for the future involve venturing into TV. She also hopes to strike a deal with a car manufacturer to build a Blondie-inspired hypercar. She explained:
"Because I have such a good relationship with car companies and manufacturers all over the world, we've actually been approached by some major brands to, say, collaborate on a car. To combine all of the craziest things that I've seen in the world's rarest cars all over the world would be amazing."
Blondie's husband currently works as Blondie's manager, and is therefore, heavily involved in her projects. The Australian-born car enthusiast recently wished Nik a happy 18th anniversary via Instagram: "Our 18-year anniversary! I met this man when I was 17 on exchange in Switzerland. We've been through everything together. Love you to the moon and back my love."
Blondie always dreamed of owning a supercar, and she now has the means to acquire any one she wants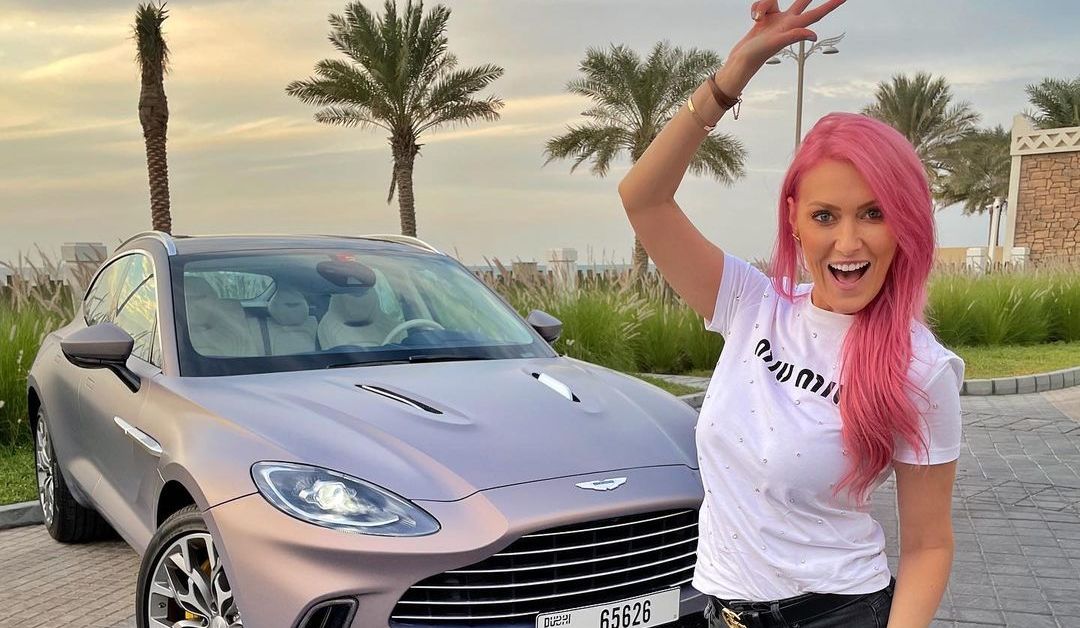 Supercar Blondie was born on 21st September 1985 in Brisbane, Australia. Her father and older brother liked to work on cars, especially four-wheel drives. However, Blondie didn't inherit the love for car mechanics that her brother had. The family lived in a small rural town near Brisbane, so Blondie didn't get her first sight of a luxury car until the day she holidayed in the United States at the age of 15.
The first luxury car she saw was a stretch limo with lights on the roof and a fancy Los Angeles vibe. After moving to Brisbane for high school, her love for nice cars grew. Her first true love was the Bentley Continental GT. Blondie told Free Car Magazine that living in Dubai piqued her interest further:
"It was always a goal of mine to own a supercar one day – I absolutely love driving because it gave me a feeling of independence and power. When I moved to Dubai 11 years ago I was surrounded by all these incredible cars and it just peaked my interest even more."
Blondie's first car was a far cry from what she desired. Alexandra inherited a beaten down Mitsubishi Lancer previously owned by her older brother and sister. "I got it when it was a little rusty round the edges but I loved that car," Blondie told The Man. "It meant freedom and independence!" Despite being old and short on power, the trusty Lancer rarely broke down.
Thanks to her social media exploits, Blondie can afford just about any supercar she wants. She has owned a Lamborghini Huracan, and McLaren 720S, and a Rolls-Royce Wraith Black Badge. Blondie has also put in a deposit for the upcoming Tesla Cybertruck. Alexandra talked to The Man about the one car she most desires:
"I would love the Koenigsegg Agera RS. It would be my dream hypercar, and I would love to have it in my garage. It is just the most exhilarating drive that I have had ever in my life. It sounds so different from any other car, you have this thunderous clap coming out of the engine, and just the sheer power of the engine is out of this world."
Blondie had to see a therapist due to the hate she got from some social media followers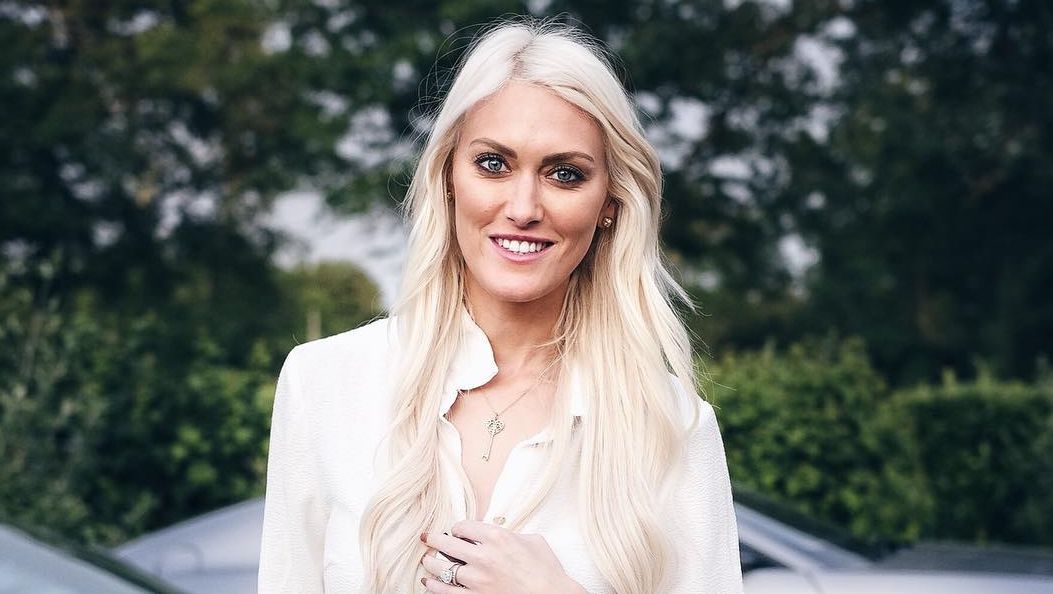 Before immersing herself in the social media world, Blondie knew that social media content creators are vilified for providing a seemingly perfect view of the world. Nevertheless, she approached social media with humility, intent on creating a rapport with her followers. She used to reply to comments and read her DMs, but she had to stop after the hate started to stream in.
She didn't mind most insults, but misogynistic comments got to her. Unfortunately, she spiraled into depression and had to see a therapist. She told GQ that taking a break from reading comments improved her mental health. Blondie added that she now sees hate as a good thing:
"I'm fine now and I just realize that's part of the job. I think what I learnt was it was important to have haters. Because if you don't it means you're doing the same thing as everyone else. You need to do things differently enough for people to either love you or hate you, because otherwise you're never gonna get anywhere."
The most important thing for Hirschi is that as long as there is something new to drive, she'll never lose her desire to keep creating content. "I still love it," she said. "And I have to be honest, it's because I love driving. Even on those days when I just want to mope around in my pyjamas, I just remind myself how lucky I am and once I am outside and I get the chance to film with a new car, the adrenaline kicks in and I'm right back into it."
---