At only 29 years old, Selena Gomez's career achievements are a sight to behold. She burst onto the scene as a child actor on Barney & Friends and has never looked back since. Gomez has many acting credits, certified gold albums, and several production credits.
In recent years, Selena has hit the headlines more for her mental health campaign than her career achievements. Gomez has boldly revealed her mental health struggles and shared how she's handled her issues. Her latest campaign involves her mom, Mandy Teffey.
Selena Gomez's parents, Mandy and Rick, are a massive part of her life, and they played an instrumental role in shaping her career. This piece will look at Mandy and Rick's relationship and their role in Serena's life and career.
Selena blamed Mandy after her divorce from Rick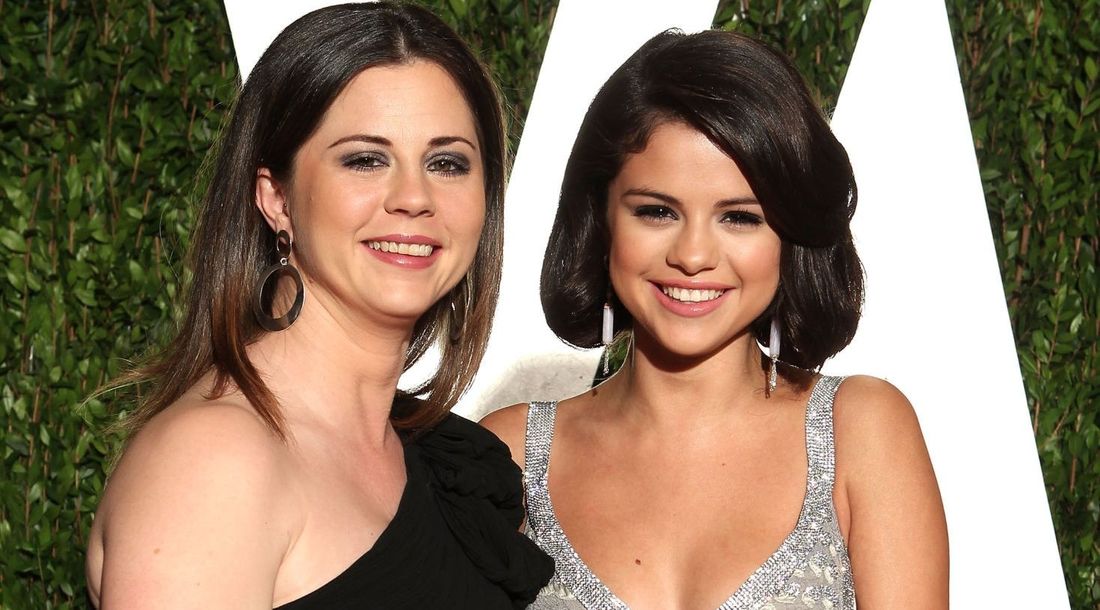 Selena was born in Grand Prairie, Texas, to Ricardo Gomez and Amanda Cornett. Selena's Mexican father and Italian mother were high school sweethearts, and they had Selena when Mandy was 16. Rick and Mandy got married, but they split up when Selena was 5. Selena was mostly raised by her mother after the divorce, and she blamed Mandy for the split.
Selena stated on an E! Entertainment special, "I blamed my mom a lot [for the divorce] because I wanted a family so bad. I wanted to have my mom and dad together. I remember just being angry with my mom. I still feel really bad about that."
Amanda tried as much as she could to support Selena, and at times, she worked three jobs. The accusations hurt her, but she knew that her daughter would one day understand her situation. She stated:
"[Selena] would vent and yell at me and I could do is just say, 'I'm sorry – but you'll understand someday."
Cornett's prediction came true as Selena is now appreciative of how her mom raised her. Selena told Glamour in 2012 that she tries to emulate her mom in everything that she does. The Same Old Love singer stated:
"It's because of [my mom] that I can do things on my own. I like being professional. I like showing up on time. I like being good to people, and I know that I'm reflecting her at the end of the day."
Rick used Selena to pick up waitresses at Hooters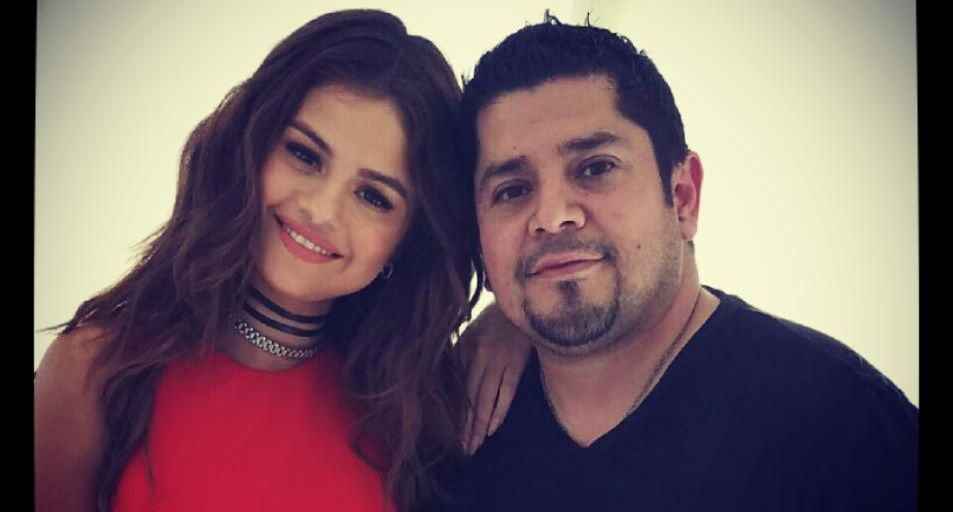 Amanda raised Selena, but Rick wasn't completely absent in his daughter's life. He has several throwback photos of the pair, which suggest that he spent time with Selena when she was young. Selena also revealed that Rick used her to pick up waitresses at Hooters when he went there to watch basketball.
Selena told Harper's Bazaar that it became a 'thing' between her and Rick. She said:
"When I was seven, my dad would go to Hooters to watch [San Antonio] Spurs games, but he started noticing that when I would come, with my little pigtails, all the waitresses would be like, 'Hey!' So he ended up spending time with me but with all those cute girls coming over. And that became our thing."
Mandy got married to Brian Teefey in 2006 and Rick got married to Sarah Gomez in 2012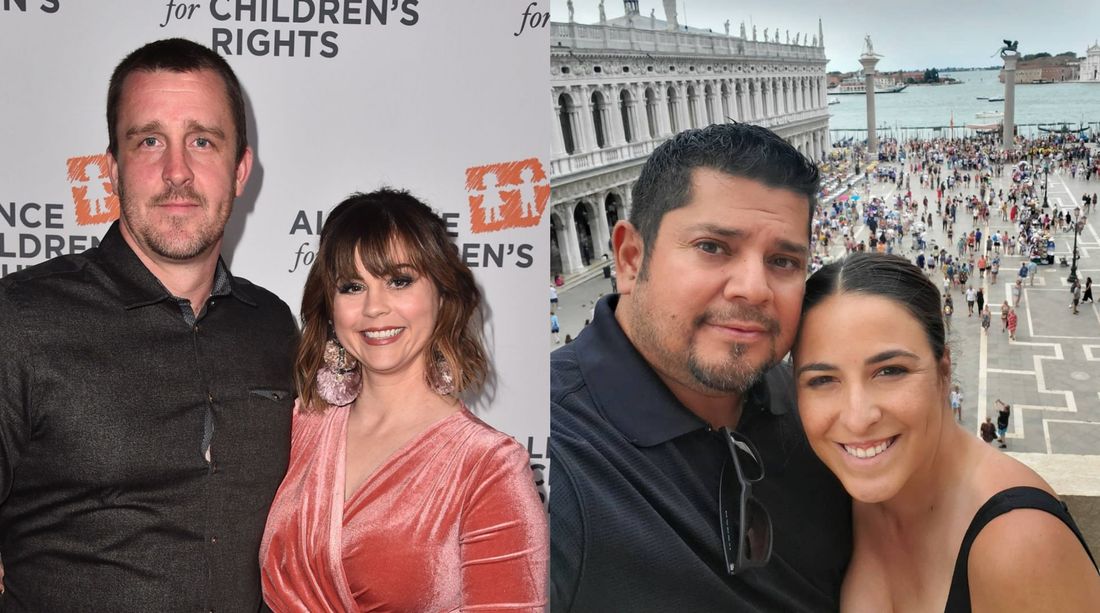 Mandy got married to Brian Teefey in 2006, and in late 2011, Selena announced that Mandy was expecting a child. Unfortunately, in December 2011, Mandy had a miscarriage, and she lost Scarlett. In December 2017, Mandy opened up about the miscarriage in a lengthy Instagram post. She wrote:
"Thank you to all the fans who honored our Scarlett yesterday. Dec 17th will never be the same, but we decide to celebrate her by writing her letters on red balloons and releasing them. Now the 17th is intertwined with the wrap of S2. So, she was there in spirit as always. A moms love for their children is pretty fierce."
Thankfully for Mandy, she got pregnant again and gave birth to Gracie Elliot Teefey on 12th June 2013. Selena and Gracie are quite close, and she has several pictures of her little sister on Instagram. Rick got married to Sara Gomez in 2012, and they welcomed their daughter Victoria 'Tori' Gomez on 24th June 2014. Selena is also close to her dad and step-mom Sarah.
Selena also has a step-brother courtesy of Sarah's previous relationship.
Selena and her mom have had some nasty public fall outs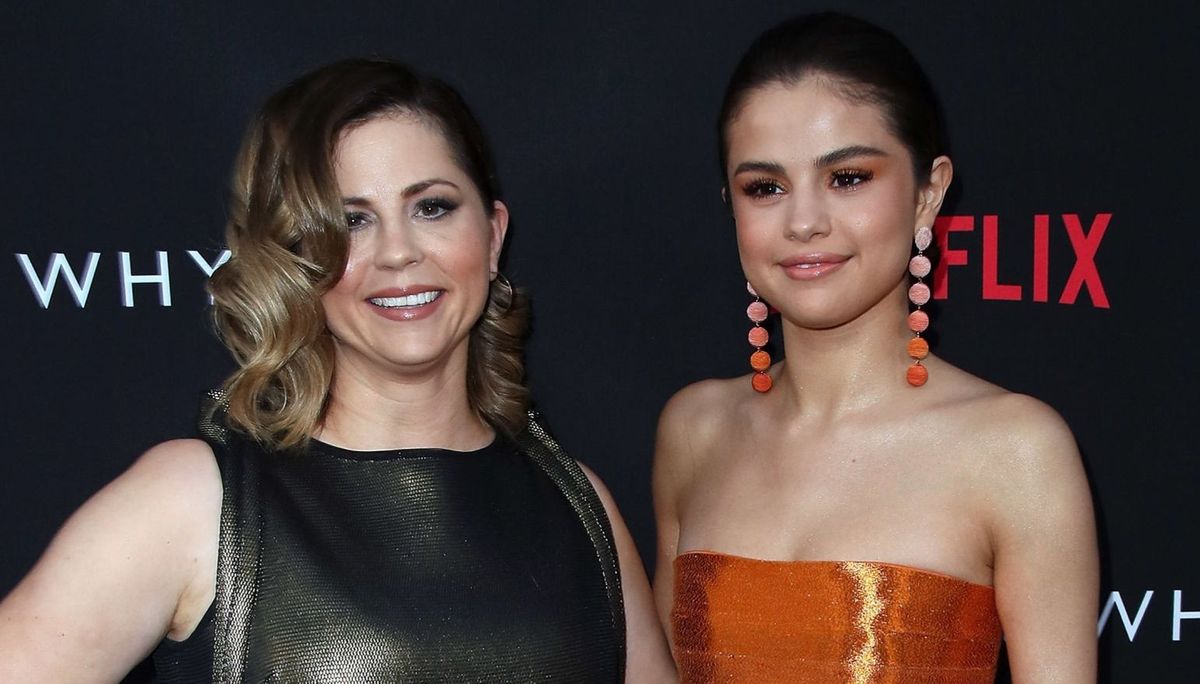 Selena and her mom are quite close, but they have fallen out several times. In 2014, it was alleged that Selena fired her mom as her manager without giving her notice. Mandy then stated that she never expected to manage Selena forever and that it was for the better that she was no longer her manager.
Later on, as the #MeToo movement started to gain traction, celebrities began to distance themselves from people such as Woody Allen. However, Selena remained silent about her relations with Woody Allen. Mandy stated that she'd tried to get Selena to stop working with Allen, but she refused to listen. She replied to a fan on Instagram by saying:
"Sorry, No one can make Selena do anything she doesn't want to. I had a long talk with her about not working with him and it didn't click. Her team are amazing people. There is no fall person here. No one controls her. She makes all her own decisions. No matter how hard you try to advise. It falls on deaf ears."
Mandy also opposed the late 2017 reconciliation between Selena and Justin Beiber. TMZ reported that she was so angry about the relationship that she had to go to hospital. As a result, Selena and Justin took a break to give Mandy time to accept the relationship. A source speaking to US Weekly stated:
"Her mom was her rock when she was having her health complications. Justin and Selena decided to take a break to give her family more time to heal and take in the idea of her and Justin being a couple again."
---