Saweetie is the American rapper behind the hit single Icy Girl. Diamonte Qiava Valentin Harper got the name Saweetie from her grandmother, and she chose it as her rap name. Saweetie struggled a lot before making her breakthrough. She launched her career by making short rap videos on Instagram, and most of the time, people dismissed her as an Instagram model.
She had the connections she needed to make it big, but she wanted to become successful on her terms. Saweetie currently has two EPs to her name, and an album can't be too far away. This piece will focus on Saweetie's parents and how they helped shape her career.
Saweetie's dad played football for San Jose State
Saweetie comes from an athletic family. Her grandfather played football for the San Francisco 49ers while her dad, Johnny Harper, played for San Jose State. Saweetie inherited her dad's football skills, but her grandmother discouraged her from playing. Instead, Saweetie excelled in track and volleyball, and she almost competed professionally.
Eventually, Saweetie did get to play football as a quarterback for a powderpuff league. Saweetie's parents had her when they were in their teens, and they were not around much in the early part of her childhood. She was mostly raised by her grandparents and her numerous uncles and aunts. She told The Line of Best Fit:
"I grew up in the Bay Area but I finished high school in Sacramento, which is why I claim both areas. I feel like both of them shaped me into the woman I am today. Growing up, it was a lot of fun because I have a really big family. I was an only child for like eleven years, like eleven years, so my brothers and sisters were like my cousins. And I'm half Asian half Black, so there was a big cultural difference."
Saweetie was born when her mom was 17 years old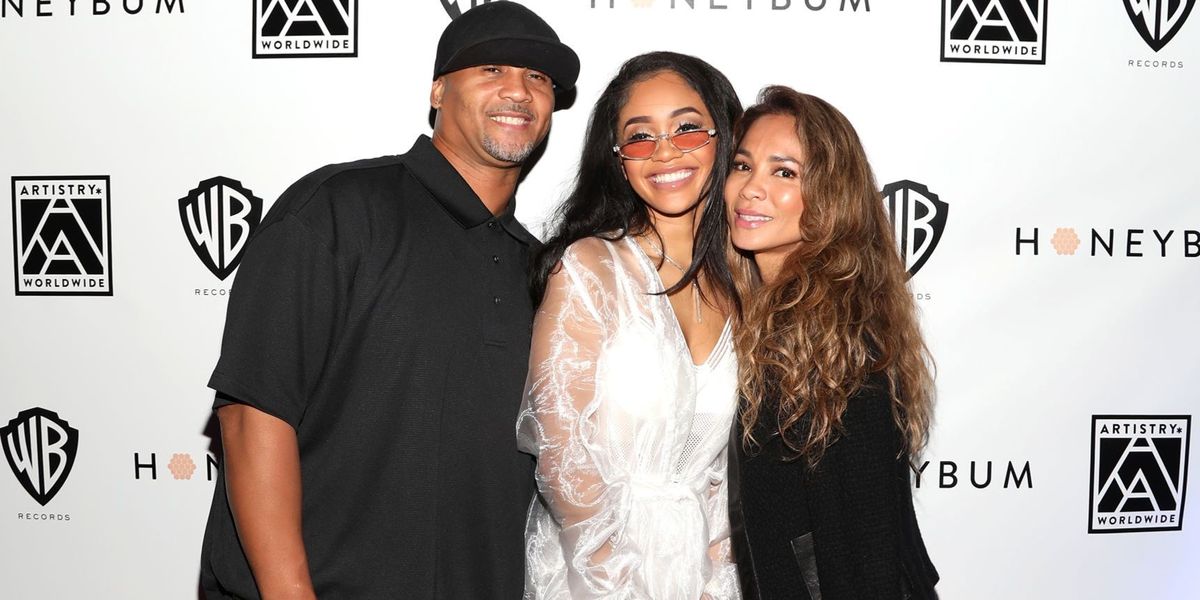 Saweetie's Asian roots came from her Filipino-Chinese mom Trinidad Valentin. Trinidad was a video vixen for musicians such as L.L. Cool J, and she helped foster Saweetie's love for poetry and music. Saweetie's parents played music from R&B stars such as Tevin Campbell, Delfonics, and The Isley Brothers.
The musical influences at home helped Saweetie's poetry skills, but she fell in love with rap when she heard J. Cole's music. Saweetie's parents didn't offer her much growing up, and it's the inspiration behind her desire to become as successful as she can. She told The Line of Best Fit:
"My mom was 17 when she had me, so my parents were always working, and my grandma took care of me. My mom and my dad both come from big families, too – nine of my dad's side and seven on my mom's side. We didn't grow up rich, or at least I know I didn't, which is why it feels good to make all this money, because I've never been able to just buy whatever I wanted to."
Also Read: Saweetie and Quavo's relationship explained
---