Cher is simply timeless. The singer and actress just never seems to fade away. She has perfected the art of reinvention better than any other entertainer. After her divorce from husband Sonny Bono, Cher lost her singing partner and most of the fortune the folk-rock duo had amassed.
Nevertheless, Cher effortlessly launched her solo career, selling over 100 million records and counting. Cher stood out as an actor, with her performance in Moonstruck earning her an Academy Award for Best Actress in 1987. More than three decades later, she made The New York Times' The Best Actors of 2020' list without starring in a theatrical release that year. Timeless.
Cher's focus is on charity work and animal rescue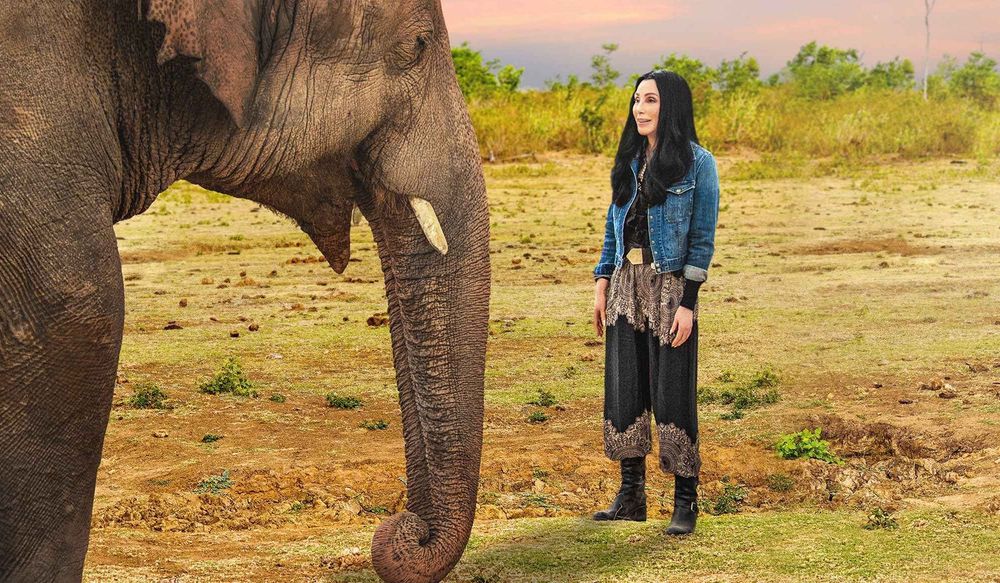 Kaavan, an Asian elephant from Sri Lanka currently roaming the jungles of Cambodia, has Cher to thank for restoring him to his natural habitat. The elephant's rescue from desolation started after fans alerted Cher to Kaavan's miserable life in Murghazar Zoo in Pakistan.
Kaavan arrived in Pakistan more than three decades ago as a gift to former dictator General Zia-ul-Haq. In response to Kaavan's temper, zookeepers started keeping him in chains. Kaavan then lost his mate Saheli in 2012, leaving him sad and lonely.
A photo of Kaavan showed him staring at a wall with sadness etched on his face went viral. Upon investigation, Pakistani authorities found that Kaavan was underfed and kept in alarmingly poor conditions.
Cher launched a charity dubbed Free the Wild to fund the restoration of animals like Kaavan. She fought tirelessly to have Kaavan released and couldn't help but shed a tear after the Islamabad high court approved his release.
Kaavan's relocation cost $400,000, which according to Cher, was worth it. "If you saw Kaavan before we took him to this sanctuary, he was a different animal," Cher told The Guardian. "In a matter of minutes, he completely changed. It was amazing to watch."
Cher's success with Kaavan has inspired her to campaign for the restoration of other animals around the world. She's currently lobbying for the release of the Bua Noi, a female gorilla living in abject conditions in a private zoo in Bangkok. Cher wrote on Twitter that she wants all animals released from the zoo:
"Good people of Bangkok. I know you will understand & help me stop the torturing of innocent animals. It is a sin. Please help me bring peace to these animals. Free them from Pata Zoo shopping mall. Inshallah. Namaste."
Though CherCares Pandemic Resource and Response Fund, Cher helped cushion vulnerable groups from the effects of the coronavirus pandemic. She runs the fund alongside the Founding Director of the National Center for Disaster Preparedness, Dr. Irwin Redlener. It's about page reads:
"The focus is on the most needy children and families in America. Donations are geared toward people in rural and urban communities who have minimal access to physical protection and medical care."
Cher is working on a biopic and a new album which might be her last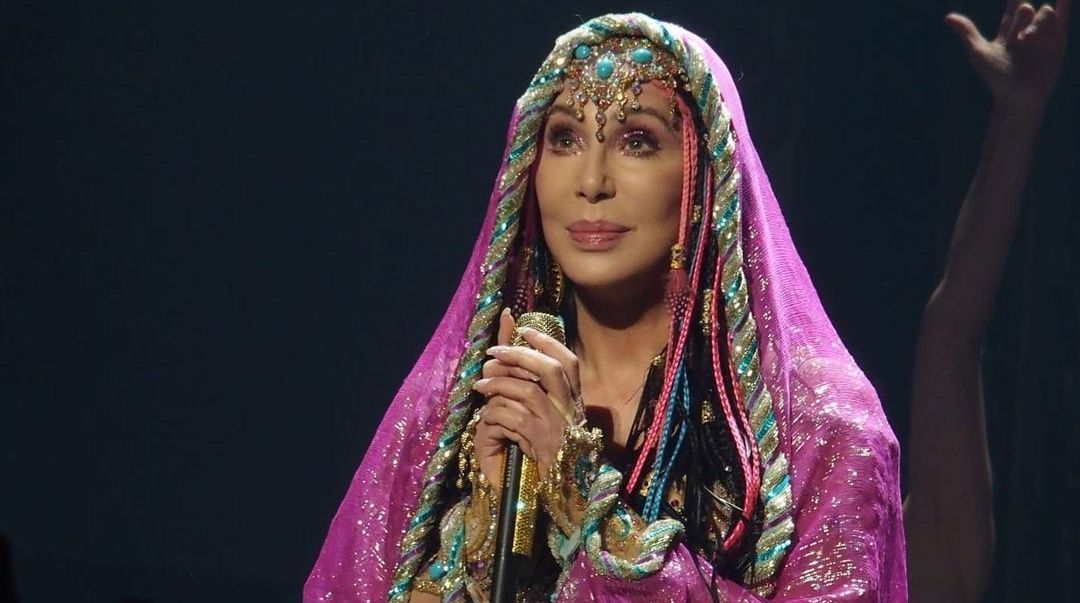 Cher's last original release came via 2013's Closer to the Truth. We can expect a new album from Cher, who says that her vocal cords resemble those of a 20-something-year-old. Cher told CNN:
"My doctor was looking at my [vocal] cords and he pulled up some [scans of] cords and said, 'These are your cords, and these are 25 and 27-year-old girl cords. I'm just recording an album now and it's very unnatural [for them to be in such good condition] – this might be my last album."
Cher might appear ageless, but she admits that she doesn't have the energy she had five decades ago. She loves performing and being on stage, but she can't do two shows a night and go dancing afterward.
"I hate it," Cher answered a query from The Guardian about her thoughts on aging. "What, I'm going to say I like it? No, I don't. Any woman who is honest will say it's not as much fun."
The 75-year-old has been the subject of several death rumors, mainly from the National Enquirer. "It's the Enquirer. It sells magazines. I don't know why the pick dying because I never have done," Cher told The Guardian.
Cher's incredible life will form the basis of an upcoming biopic that she is working on at Universal Pictures. Eric Roth of Forrest Gump fame will write the script. Cher will co-produce the project alongside Gary Goetzman and Judy Craymer. Judy talked to The Guardian about the project:
"One cannot help but be drawn to and inspired by Cher's larger than life talent, fortitude, unique wit, warmth and vision. Her unparalleled success in music, film and TV has inspired generations. We could not be happier to tell her story to cinema audiences."
Cher sued Mary Bono after Mary tried to terminate a royalties agreement Cher had with Sonny Bono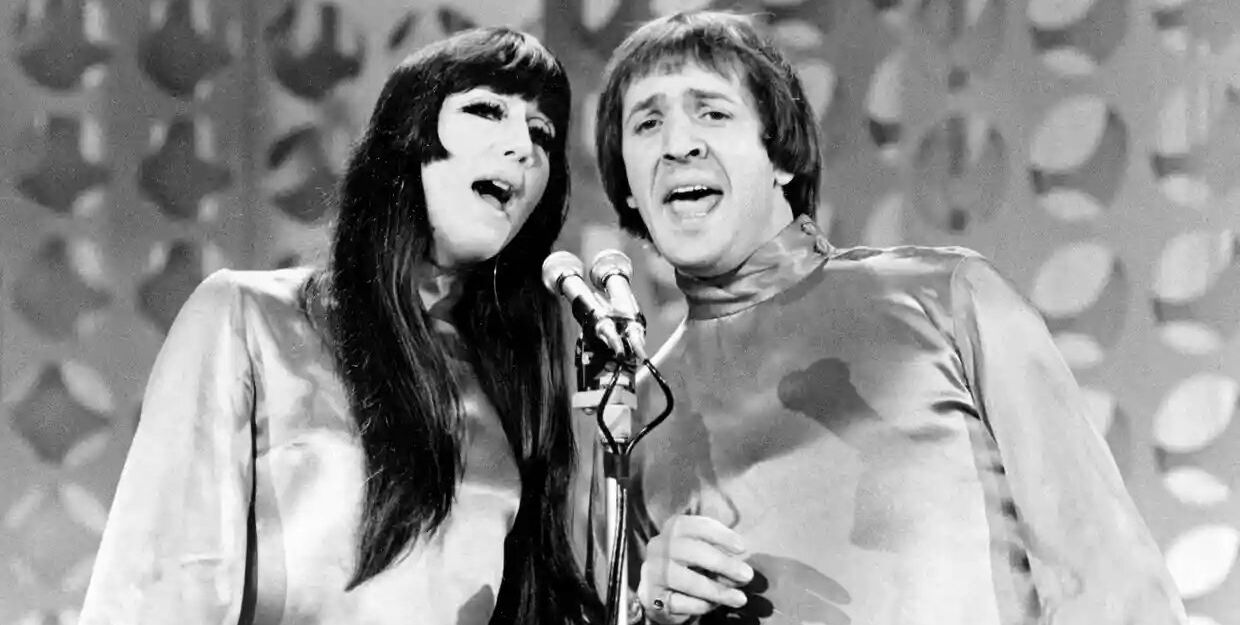 After Cher and Sonny Bono divorced in 1975, they split songwriting and recording royalties in half. 
In 2016, Sonny's heirs moved to terminate some of his song licensing agreements, including those he made with Cher in 1975. Cher objected to the move by filing a federal suit in LA, which petitions the court to grant $1 million in damages. 
"The action has become necessary because now, more than forty years after plaintiff received her fifty percent ownership of her and Sonny's community property, Sonny's fourth wife and widow claims that a wholly inapplicable statutory termination provision has undone plaintiff's ownership of her royalties from the songs and recordings that she and Sonny made famous," Cher's lawsuit reads. 
Mary moved to dismiss Cher's suit, citing copyright's law 'termination right' – a provision that allows creators of their heirs to take back control of rights they signed away decades prior. 
She alleges that the law overrides any agreement Cher had with Sonny. "Cher's position would subvert Congress' intent in enacting the copyright termination provisions: to ensure that authors and authors' heirs, not grantees or ex-spouses, would benefit from the extended term of copyright," Mary's filing read. 
A statement by Mary's attorney to USA Today expressed confidence that the judge would rule in Mary's favor. "Representative Bono remains open to continuing a private discussion about this, but we are confident that, if necessary, the court will affirm their position," attorney Daniel Schacht said. 
---