Lewis Hamilton is a Formula 1 driver who currently drives for the Mercedes-AMG Petronas Formula One Team. Hamilton currently holds six driver's world championship titles and is looking likely to add to his tally as he currently leads the championships standings. Another title win would see him equal Michael Schumacher's record of seven world titles.
Hamilton started his career at McLaren, almost winning the world title during his rookie season. A last lap overtake in his second season sealed him his first and perhaps most dramatic title win. He joined Mercedes in 2013, with whom he has won five titles.
Lewis' father worked four jobs to support Hamilton's racing career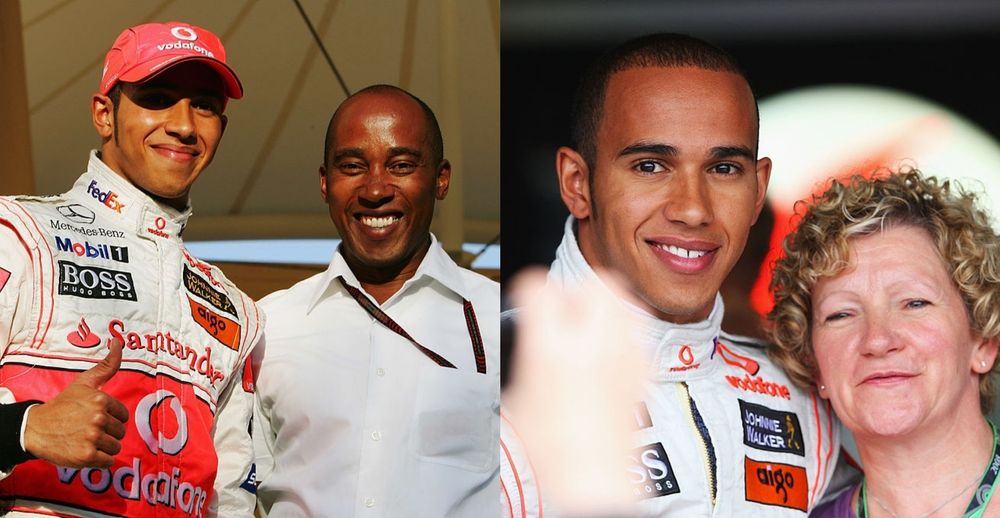 Hamilton was born on 7th January 1985 in Stevenage, England, to Anthony Hamilton and Carmen Larbalestier. Anthony is black while Carmen is white, making Lewis mixed-race, but he self-identifies as black.
After his parent's separation when he was 2, Lewis lived with his mother and his half-sisters till the age of 12. He then moved to live with his father, stepmother Linda, and half-brother Nicholas. By then, Lewis had established himself as a future Formula One driver and was steadily scaling the racing ladder.
Lewis' mother told The Sun that the divorce didn't affect Hamilton: "Lewis was the best thing to come out of my marriage. [The split] didn't damage Lewis. He is probably better for it than if we had stuck together in an unhappy marriage. Tony wanted to be somebody and he has achieved that. I wanted the quiet life and that put a barrier between us."
Motorsport is not a cheap sport, and for a while, Anthony managed to support Lewis with the salary he earned as an information technology manager. However, the job didn't allow him to travel with his son to races, and so he quit his job and picked up smaller flexible jobs. It allowed him to travel with Lewis, but it was tiresome work.
Thankfully, Anthony's efforts paid off, and he managed to support Lewis through to Formula One. On 21st August 2020, Lewis shared a throwback photo of his family, and attached the following caption:
"So many of you see the success today perhaps without the knowledge of how I got there. The proud black man to the left, my father, worked 4 jobs to keep me racing in the early stages… My two beautiful mothers in this photo, they held us together through the tough times… The little guy, my incredible brother, inspired me and inspires so many today."
All the struggles that Lewis and his dad came rushing back when he won his 7th title
Anthony Hamilton found a cunning way to source funding for his son: He would approach sponsors and ask them to fund the first Black F1 driver.
The tactic failed, but Lewis made it to F1 thanks to McLaren. Lewis told People that all the struggles he endured with his dad came rushing back when he won his 7th world title:
"All the things about me and my dad – when we went from our first championship singing 'We Are the Champions,' the struggles we had – it just flashed through my mind, and all the emotion came up. There were times where we didn't think we were going to be there. They were worrying times, but he never doubted me once."
Lewis and his dad battled racism as they rose the motorsport ranks. The racism continued after Lewis got to Formula 1, and for a long time, he chose not to speak out about it. Lewis became the face of F1's anti-racism movement when the BLM movement started. He told The Guardian:
"I don't see it as a burden. It was definitely liberating to be able to be open and speak about things. For people to know that there's much more to me than perhaps they realized from watching me on TV. I feel like I was built for this. If it happened any sooner I wouldn't be ready, wouldn't be strong to handle it."
In 2010, Lewis and his dad fell out after Lewis sacked his dad from his post as Lewis' manager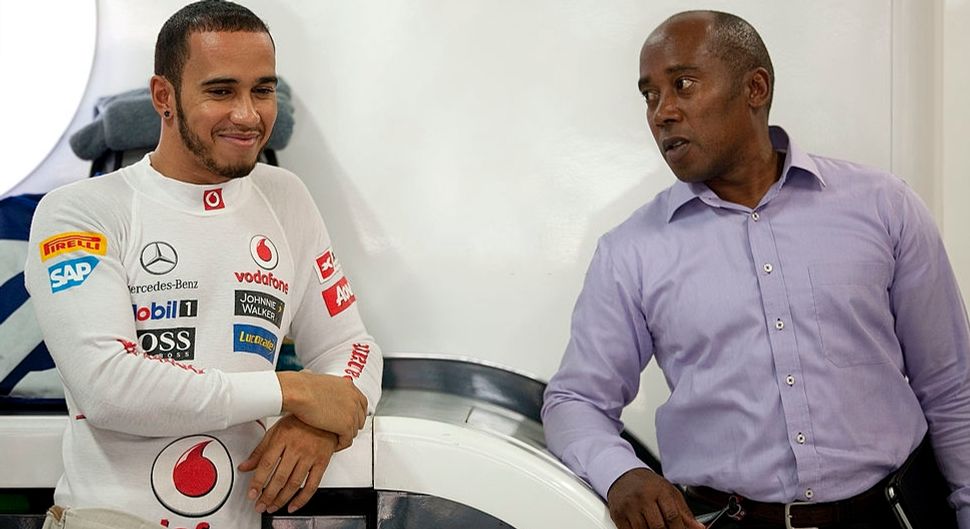 Anthony served as Lewis' manager until 2010 when Lewis sacked him. It's unclear why the pair separated, but it was Lewis who initiated the break. There were reports that Lewis declined to compensate his father for his services.
Lewis and Anthony's relationship crumbled, and they didn't speak to each other for a long time. Earlier this year, Lewis opened up about the fight with his father and the steps they'd taken to restore their relationship. On 6th February 2020, Lewis posted a Twitter photo with the following message:
"My dad and I haven't had the easiest of relationships. He worked so hard to create an opportunity for us as a family and because of him I am where I am today. In the search for success, with all the pressure it put on us all, we were so immersed in the drive to succeed that we lost sight of what was most important, our relationship… The past couple of years we've been growing closer… Family is the most important thing in the world…"
Lewis said he'd incorporate his mother's name into his name
Speaking at the 2022 Dubai Expo, Lewis said he'd incorporate his mother's name into his name. Lewis said he was proud of the name Hamilton, but he also wanted his mom's name to shine:
"None of you might know that my mum's name is Larbalestier, and I'm just about to put that in my name. Because I don't really fully understand the whole idea of when people get married that the woman loses her name. My mum – I really want her name to continue on with the Hamilton name."
It's unclear whether Hamilton completed the name change. Lead Sky F1 commentator David Croft said he understood why Hamilton wanted to use his mom's name:
"He also got a huge bond with his mum, he loves her to bits. I think it's brilliant that he's going to take her name and well done, Lewis. He's doing it for all the right reasons. I think it's fantastic what he's doing."
Hamilton said his father's words helped him process his 2021 championship loss
Lewis Hamilton was unfairly robbed of his eighth championship win in Abu Dhabi in 2021. Hamilton appeared to have done enough to win the race, sealing the championship, but a late safety car and an unfathomable call by the race director allowed his rival Max Verstappen to pass him and claim the title. 
The unjust loss angered Lewis's fans; he was in disbelief. Hamilton told Vanity Fair:
"I realized I've got to undo my belts, I've got to get out of there, I've got to climb out of this thing, I've got to find the strength. I had no strength. It was one of the toughest moments, I would say, that I've had in a long, long time."
Hamilton said that his father's words helped him process the stolen victory. He explained:
"He embraced me, and I think he was like, 'I want you to know how proud I am of you.' Having your father embrace you in that way is one of the most profound things ever. Especially as you've grown up not many times having that."
---