Lewis Hamilton is a Formula 1 driver who currently drives for the Mercedes-AMG Petronas Formula One Team. Hamilton currently holds six driver's world championship titles and is looking likely to add to his tally as he currently leads the championships standings. Another title win would see him equal Michael Schumacher's record of seven world titles.
Hamilton started his career at McLaren, almost winning the world title during his rookie season. A last lap overtake in his second season sealed him his first and perhaps most dramatic title win. He joined Mercedes in 2013, with whom he has won five titles.
Lewis' father worked four jobs to support Hamilton's racing career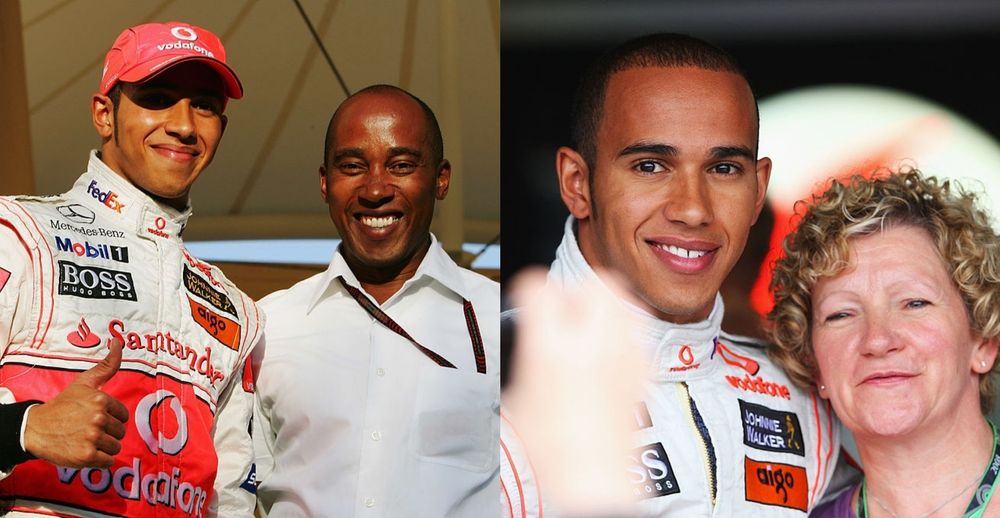 Hamilton was born on 7th January 1985 in Stevenage, England, to Anthony Hamilton and Carmen Larbalestier. Anthony is black while Carmen is white, making Lewis mixed-race, but he self-identifies as black.
After his parent's separation when he was 2, Lewis lived with his mother and his half-sisters till the age of 12. He then moved to live with his father, stepmother Linda, and half-brother Nicholas. By then, Lewis had established himself as a future Formula One driver and was steadily scaling the racing ladder.
Motorsport is not a cheap sport, and for a while, Anthony managed to support Lewis with the salary he earned as an information technology manager. However, the job didn't allow him to travel with his son to races, and so he quit his job and picked up smaller flexible jobs. It allowed him to travel with Lewis, but it was tiresome work.
Thankfully, Anthony's efforts paid off, and he managed to support Lewis through to Formula One. On 21st August 2020, Lewis shared a throwback photo of his family, and attached the following caption:
"So many of you see the success today perhaps without the knowledge of how I got there. The proud black man to the left, my father, worked 4 jobs to keep me racing in the early stages… My two beautiful mothers in this photo, they held us together through the tough times… The little guy, my incredible brother, inspired me and inspires so many today."
In 2010, Lewis and his dad fell out after Lewis sacked his dad from his post as Lewis' manager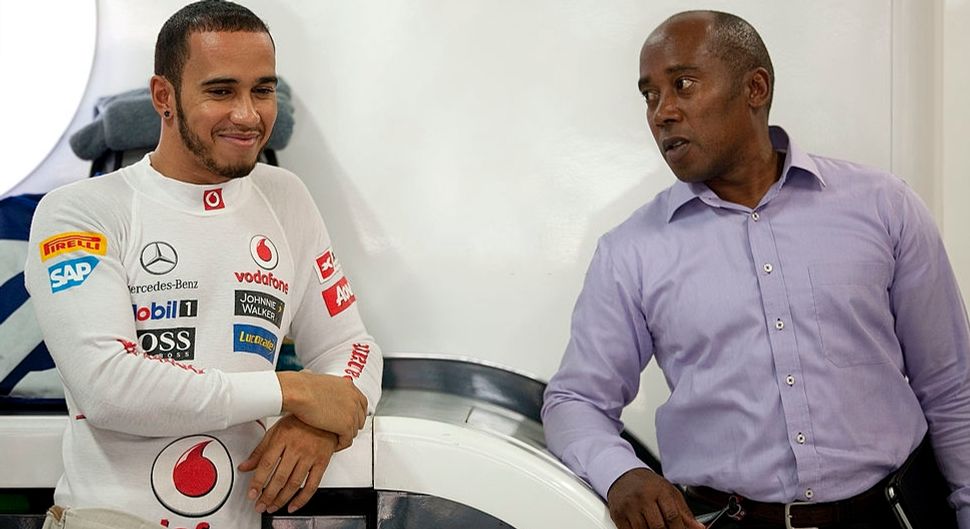 Anthony served as Lewis' manager until 2010 when Lewis sacked him. It's unclear why the pair separated, but it was Lewis who initiated the break. There were reports that Lewis declined to compensate his father for his services.
Lewis and Anthony's relationship crumbled, and they didn't speak to each other for a long time. Earlier this year, Lewis opened up about the fight with his father and the steps they'd taken to restore their relationship. On 6th February 2020, Lewis posted a Twitter photo with the following message:
"My dad and I haven't had the easiest of relationships. He worked so hard to create an opportunity for us as a family and because of him I am where I am today. In the search for success, with all the pressure it put on us all, we were so immersed in the drive to succeed that we lost sight of what was most important, our relationship… The past couple of years we've been growing closer… Family is the most important thing in the world…"
---