Benjamin Shapiro is an American political commentator, author, and lawyer. Michael made history when he became the youngest nationally syndicated columnist in the US at the age of 17. Ben currently writes articles for Newsweek, and he is the founder and editor-in-chief of The Daily Wire.
He also hosts a daily political podcast and live radio show known as The Ben Shapiro Show. Shapiro has currently authored ten books. This piece will diverge from Ben's career achievements, and it will look at his personal life. It will look at his wife and family, his religious beliefs, and his political views.
Ben's sister introduced him to his wife Mor Shapiro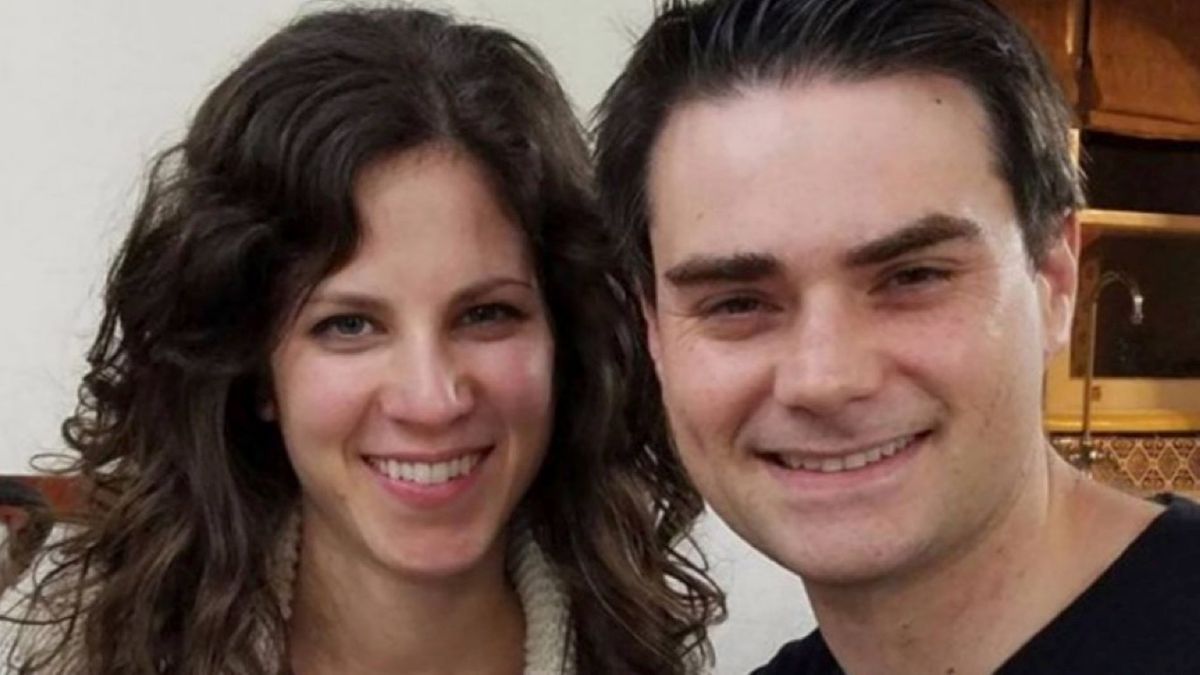 Ben and his wife Mor Shapiro were introduced to each other by Ben's younger sister Abigail. They dated for a while before getting engaged in 2007. A year later, the couple tied the knot in a Jewish ceremony that was celebrated in Acre, Israel. The ceremony featured all Jewish traditions, and an emotional poem written by Ben's dad.
Shapiro revealed in a 2018 Newsweek column that Mor offered to move from UCLA to a college in New York when he considered taking a job in The Big Apple. Ben reciprocated the favor when Mor applied for a medical school across the country. Ben wrote:
"Early in our marriage, my wife was still in college at UCLA, and I was interested in taking a job in New York. She dutifully offered to transfer to a college across the country. When she applied to medical school across the country; I offered to move my job."
He added that shared interests between a couple matter as much as chemistry. "Over time, passionate love shifts into companionate love – you'd better pick the right partner for your life journey, someone who wants the same life that you want," he opined.
The couple's first of three children underwent a successful surgery to repair a hole in her heart
Mor and Ben welcomed their first child, Leeya Eliana Shapiro, in 2014. Shortly after she was born, Ben wrote an open letter for her which read in part;
"And you were our answer, Leeya. After Mommy and Daddy prayed very hard to Hashem to give them a healthy little baby, God answered them: Eliana. So your first name is about your relationship with God, and your middle name is about how thankful we are for you."
In 2015, Leeya had open heart surgery for a hole in her heart. She is now in good health, and she is growing up alongside her two siblings. In September 2020, Ben announced the family's move from California to Nashville.
Shapiro was criticized for dragging his wife into WAP controversy
Ben Shapiro is not a fan of Cardi B and Megan Thee Stallion's hit single WAP. He described the song as degrading to women, and when he got stick for his interpretation of the single, he dragged Mor into the fight by posting the following tweet:
"As I also discussed on the show, my only real concern is that the women involved – who apparently require a 'bucket and a mop' – get the medical care they require. My doctor wife's differential diagnosis: bacterial vaginosis, yeast infection, or trichomonis."
Tweeps heaped further criticism on Ben for publicizing Mor's 'diagnosis' on Twitter. Mor and Shapiro became the targets of nasty tweets about their intimate lives. It is unclear whether Mor agreed to have her opinions publicized as she has never commented on the matter.
---