Kyler Murray is an American Football player for the Arizona Cardinals of the NFL. Murray first played college football for the Texas A&M Aggies before transferring to the Oklahoma Sooners. In 2018, he won the Heisman Trophy for being the best college football player in the country.
Murray also displayed exceptional talent in baseball as he played college baseball at Texas A&M and the University of Oklahoma. Despite his insistence that he wanted to focus on football, the Oklahoma Athletics drafted Murray during the 2018 MLB draft. A year later, he became the first player to be drafted in the first rounds of the MLB and NFL Draft when he became the Arizona Cardinals' first pick at the 2019 Draft.
This piece will look at Kyler Murray's ethnicity. His dad is African-American, and his mom is Korean-American.
Kyler's dad Kevin missed out on a professional football career due to a niggling ankle injury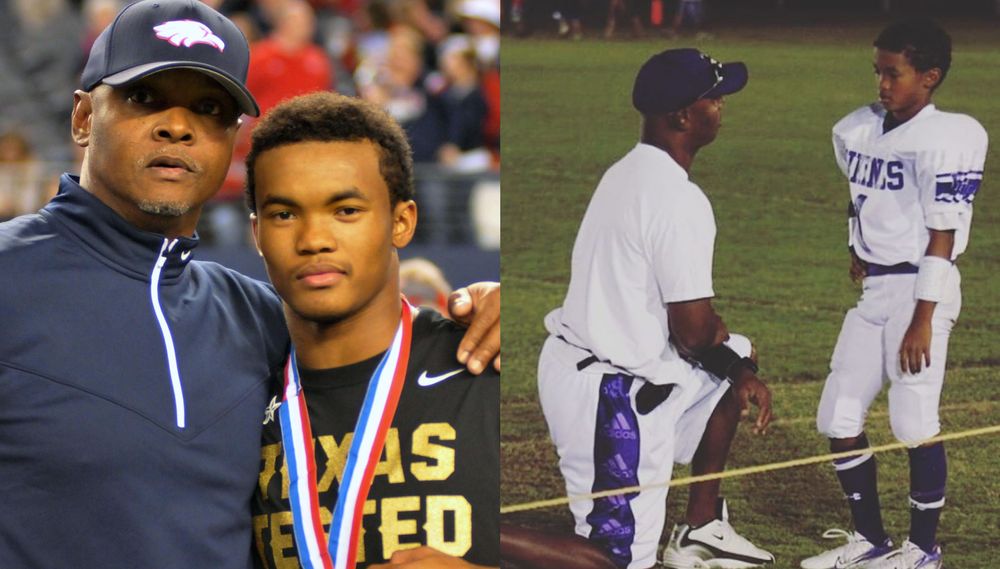 Kyler Murray was born on 7th August 1997 to Kevin Murray and Misun Henderson. During his college years, Kevin displayed a talent for baseball and football. In 1982, the Milwaukee Brewers drafted him in the 11th round of the draft. He played one season with the Brewers' rookie team before joining Texas A&M to focus on football.
Kevin experienced amazing success as a quarterback for Texas A&M, twice being named a 2nd team All-American. By the time he left the team, Murray was the most successful quarterback in the team's history. Unfortunately, a niggling knee injury dissuaded NFL teams from signing him. He had two brief spells with the San Francisco 49ers and the Calgary Stampeders before retiring.
Kyler is succeeding where Kevin couldn't thanks to the advice he gets from his unlucky but supremely talented father. During the NFL Scouting Combine, the star NFL quarterback revealed that Kevin taught him the fundamental basics of the game. "He taught me how to throw the ball when I was 7 years old," Kyler said. "I definitely wouldn't be here if it wasn't for him teaching me the game of football."
Kevin ensures that all the work he does remains behind the scenes as he has no intention of sharing the spotlight with his son. Kevin rarely attended Kyler's college games, and when he did, he avoided the glare of the cameras. Celebrated head coach Jackie Sherrill told USA Today that he once urged Kevin to show his son more public support, but Kevin declined. Jackie said:
"I told him, 'When your kid is coming off the field, it would be nice for him to see his dad.' He told me, 'My son knows what our relationship is.'"
Kyler regularly displays love and appreciation for his Korean roots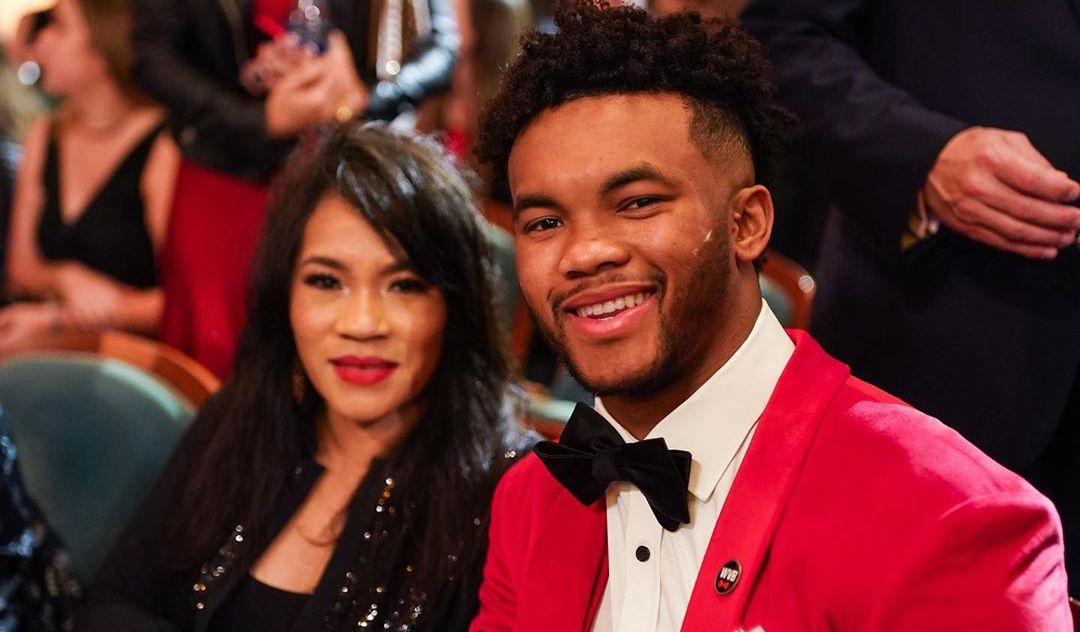 It comes as a surprise to most people when they learn that Kyler has Korean heritage. However, careful observers know that he regularly pays tribute to his Korean roots. In late 2018, Kyler donned a black dragon-imprinted kimono jacket. Kyler's mom, Misun, told ASAMNews that Kyler deliberately chose that jacket because he wanted to show his love for his mom's culture. She said:
"When we saw the jacket, it was like, 'Gotta have it.' Cause we're all about representing our Asian culture. That subtle statement… came across as kind of a strong statement, but it's awesome."
---