Elsy Guevara is a social media star and fashion entrepreneur with 536K subscribers on her YouTube channel. Guevara joined YouTube in 2014 and has steadily accumulated followers over the years. In 2018, Elsy launched another channel alongside her friend Alondra Ortiz. The friends entertain their 935K followers with challenges, fashion hauls, storytime videos, and vlogs.
Guevara boasts a following of 1.4 million on her Instagram page and a further 1.3 million followers on the OOTDfash page. OOTDfash is a fashion enterprise started by Guevara and her sisters.
This piece will look at Elsy's boyfriend, her experience with childbirth, and her family.
Elsy and her boyfriend Elijah Gates plan to get married when their daughter Ehlani can walk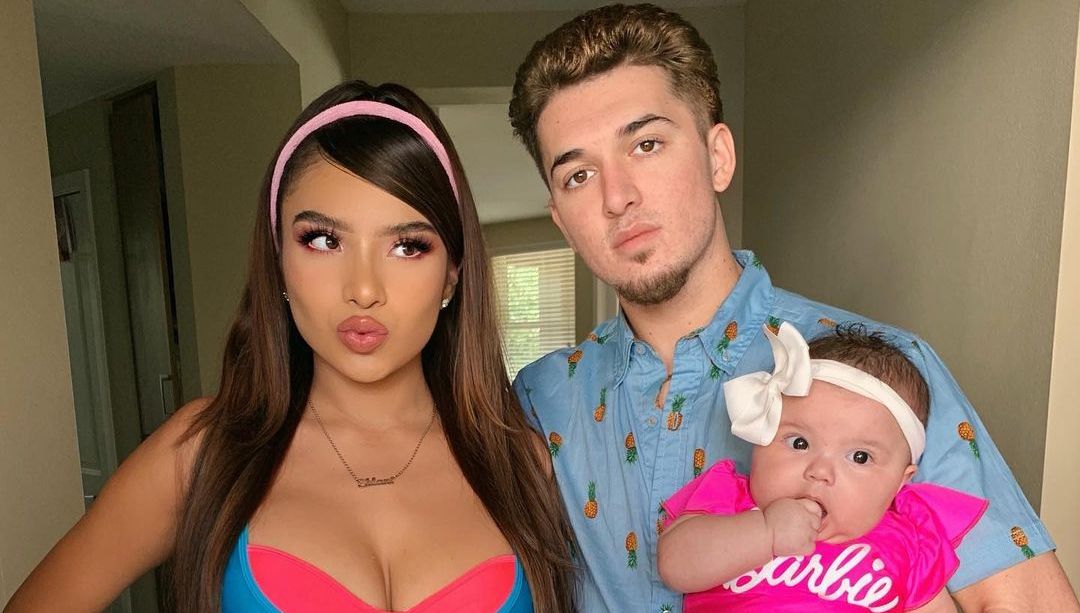 When Elsy revealed to the world that she was pregnant, she failed to reveal the father's identity. However, a short while later, she buckled under the weight of fan pressure and revealed her boyfriend to be Elijah Gates.
Elijah revealed on his first YouTube appearance that he met Elsy at his cousin's music video photoshoot. The pair continued communicating via Snapchat and eventually exchanged contacts. Elsy and Elijah soon moved on together, and after some time, they made baby Ehlani.
The couple revealed that they didn't plan on having a baby, but they were nevertheless excited to welcome their little bundle of joy. "We weren't sure, it just happened," Elijah said in his introductory video. Elsy documented her pregnancy journey on social media to the point where she delivered Ehlani. On 23rd June, she announced Ehlani's birth via Instagram:
"June 20 2020. Want to thank you so much for all the messages & prayers! Baby girl was born at 6 lbs 12oz at 2:33 pm… Man oh man was this everything I prayed for. Can't thank god & everyone's pure soul that kept us in prayers enough! God bless you guys."
The pair might not have planned on a baby, but they do have plans for marriage. Those plans depend on how fast Ehlani grows as Elsy wants her to be a flower girl at the wedding. The couple revealed:
"I want to marry you when our baby can walk. Yes, when our baby can walk because that would be cute if she was a flower girl."
Elsy is not sure whether she wants other babies after enduring the pain of childbirth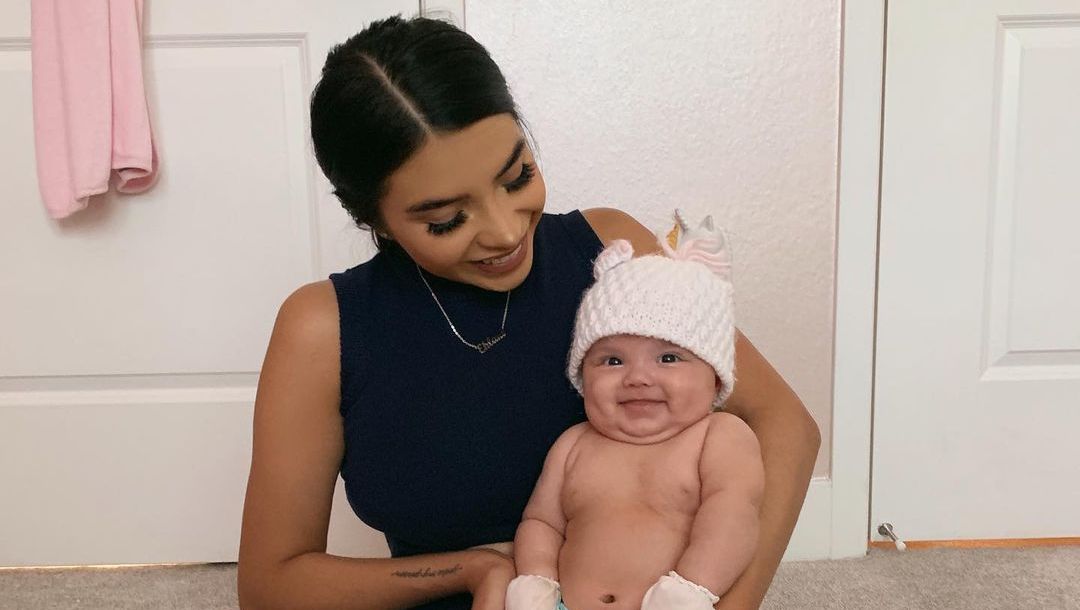 A couple of months after giving birth, Elsy took to YouTube to answer questions about her experience. She explained that she wanted to experience natural birth, but despite her high pain tolerance, she asked for an epidural. She then pushed baby E out before the doctors repaired some tears on her vaginal wall. In the August 2020 video, Elsy assured her fans that she and Ehlani were doing fine health-wise.
She gushed about the joys of motherhood but stated that she isn't sure if she wants other babies. Immediately after the delivery, Elsy told Elijah that she didn't want other babies, but she'd softened her stand after taking care of Ehlani. Elsy said:
"I was like, 'No. Thank you. Ehlani is good. We are set – she is everything that we need.' I was speaking on how I felt right there and then, but I don't know if I want any more kids… Honestly, I don't know because it was really, really painful and I don't want to get any pain medication if I decide to have more kids, but I don't know if I can do that."
Guevara opened up about a lot of things including postpartum depression. She told her fans that the first two weeks after Ehlani's birth were tough, but the support system she had helped her through it. "What has helped me is having a good support system around me," Elsy explained. "You do have to keep telling yourself that it is normal, it's fine, it is not your fault. Let yourself feel it so you can release it, and as the days go by, I promise you guys, it is going to get better."
Elsy and her sisters left Fashion Nova to work on their enterprise OOTDfash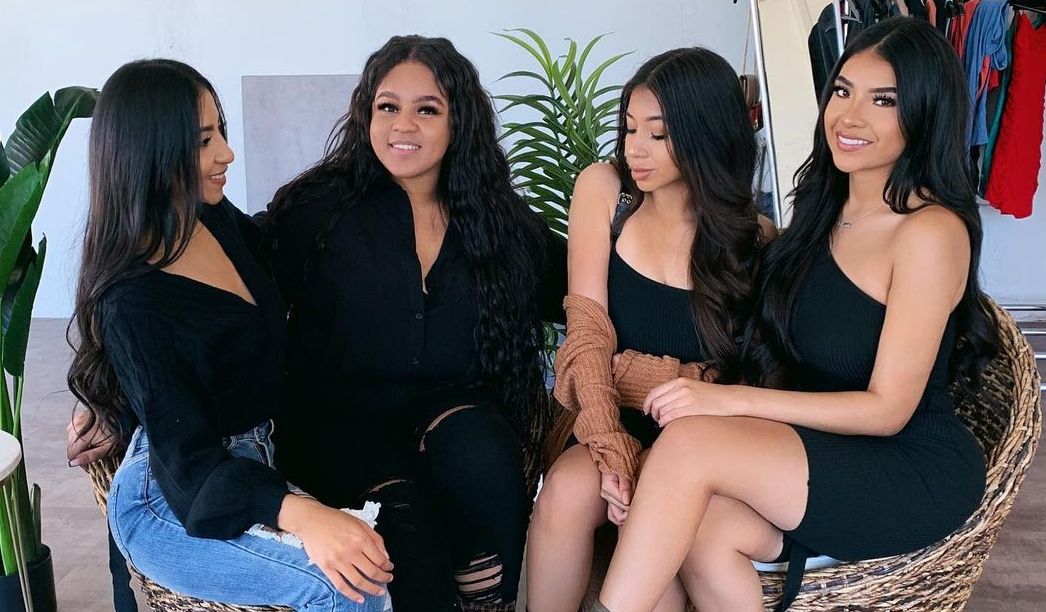 Elsy Guevara was born on 21st September 1996 in California. Elsy and her sisters Jennifer, Patricia, and Beatriz shared a passion for fashion that Fashion Nova recognized. Fashion Nova recruited the sisters, making Elsy the brand's youngest employee at the age of 17.
Despite the numerous opportunities offered by Fashion Nova, Elsy and her sisters branched out to create their brand OOTDfash. They hit a roadblock in 2016 when burglars raided one of their stores and made away with cash and clothes. To make matters worse, the insurance company declined to cover the damage.
Thankfully, the sisters bounced back from this setback as they now run a successful fashion brand. In 2019, they started a wholesale fashion company known as Galifornia Wholesale. In October 2019, Elsy announced via Instagram that the sisters had landed an interview with Telemundo. She then thanked her fans for their support:
"We've been through it all & we couldn't be more grateful for the blessings god has given us and for keeping us strong as a whole throughout everything. The Guevara family can't thank you guys enough for the endless support & all the love you guys always show us!"
Elsy has extra motivation to get breast reduction surgery now that she's had a baby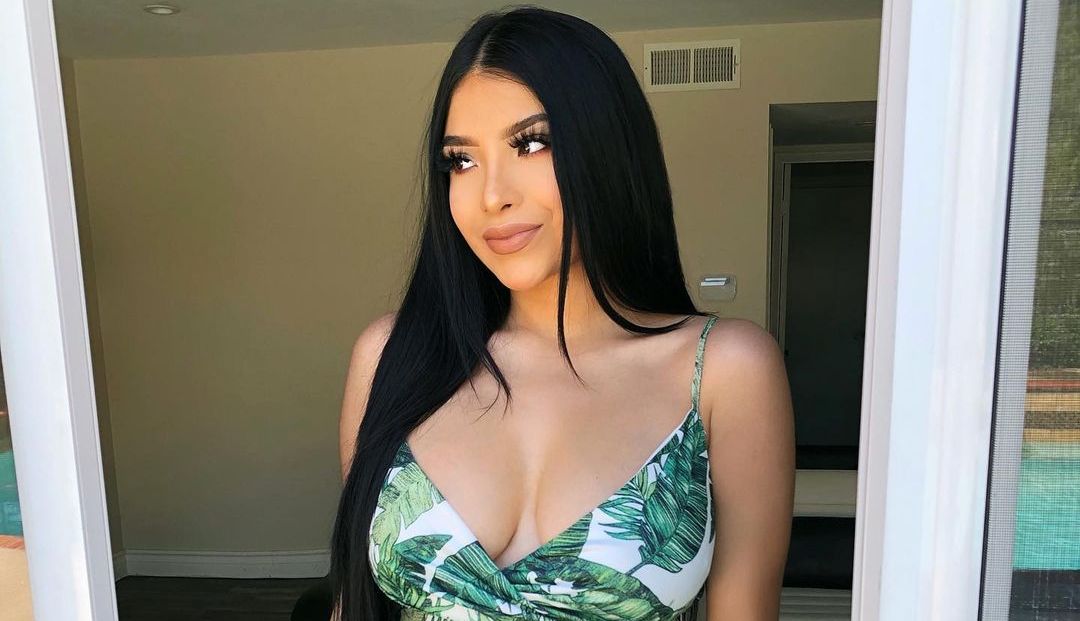 A while back, Elsy underwent breast augmentation surgery. She felt content with the implants she'd chosen, but she found them too large after the implantation. Elsy always planned to get smaller implants, but she couldn't find a proper time to do so.
In her August 2020 video, Elsy explained that she has extra motivation to have her breasts done now that she has given birth. The changes in her breasts occasioned by pregnancy have exposed the flaws of her first surgery. She said:
"My boobs did get hella saggy, even with implants. My boobs just look so weird now because my implants – you can see the shape of my implants. My boobs look very weird. Do I plan on getting surgery? Yes, because I do want a reduction. I do want smaller implants."
---