Emmanuel Acho is an American former linebacker who played for the Cleveland Browns and Philadelphia Eagles of the NFL. Acho played college football at the University of Texas before the Cleveland Browns drafted him in the sixth round of the 2012 NFL Draft. The Browns traded Emmanuel to the Eagles for running back Dion Lewis in April 2013.
Acho's disappointing stint with the Eagles ended in November 2015. Emmanuel joined the media as an analyst in 2016, and in 2018, he was promoted to ESPN2. He left ESPN to join Fox Sports in mid-2020. Acho authored the book Uncomfortable Conversations with a Black Man, and he hosts a weekly web show with the same name. In late February, it was announced that Acho would host The Bachelor's After the Final Rose after long-time host Chris Harrison stepped aside.
This piece will look at Emmanuel's love life. Emmanuel Acho is not married.
Emmanuel's ex Yvonne Orji claimed that she was happy following her breakup with Acho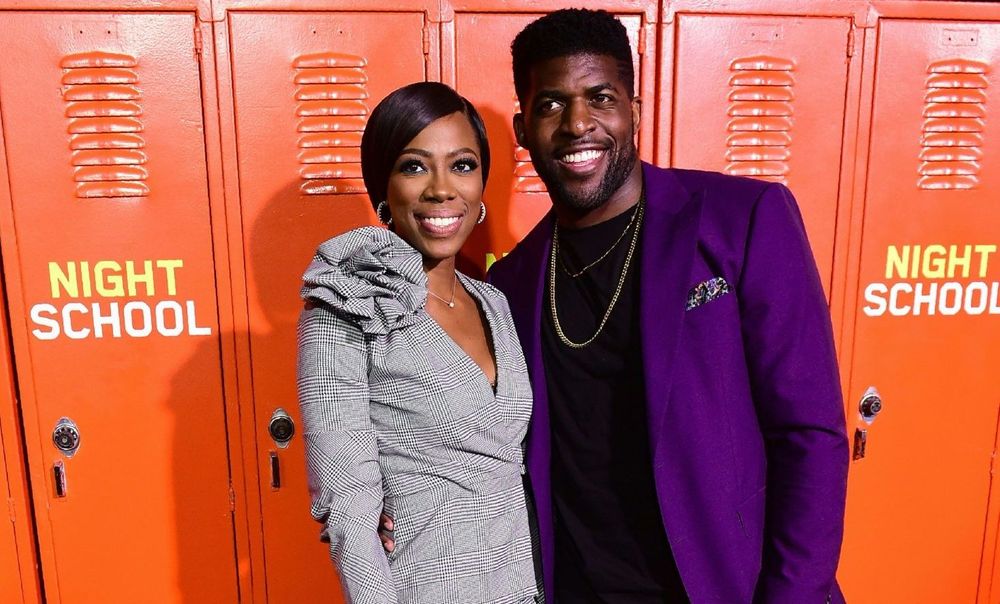 Emmanuel and Yvonne Orji started dating months before they went public with their relationship in May 2018. Orji is a Nigerian-American actress known for playing Molly in Insecure. Her performance has earned her nominations for a Primetime Emmy Award and three NAACP Image Awards.
In February 2019, Yvonne revealed on the Jesus and Jollof podcast that she was newly single. "I'm actually so happy," she told co-host Luvvie Ajayi. Yvonne pointed to her faith as the reason why she'd dealt with the breakup so well. Orji said:
"I have seen God's MO so many times, that like in the way that you can be like, 'Aw man I thought this was it! I thought this was the one!' God be like, 'Oh that's what you thought? I got the goods for you.' It happened in my career when someone offered me a show and I was like, 'This is it!' and then the show went nowhere."
"And so, the way God has literally set up my life is the reason why when you call me and you're like, 'Are you ok?!' I'm like, 'Girl, I'm good.' I'm happy!" Orji added. She revealed that she took time to process everything and formulated a plan to move forward. Yvonne also expressed delight at leaving the relationship with her virginity still intact.
Orji has spoken publicly about her pledge to remain a virgin till marriage. Her stance is grounded on her strong Christian beliefs. "Before any of [the fame] happened, I sat down with myself and with God and thought, when I make it, how do you want me to represent you while I'm here?" Yvonne told People. "It was like, OK, I know why I'm here. It is to make you proud."
Emmanuel took an Eagles fan to prom after her Twitter campaign garnered more than 10K retweets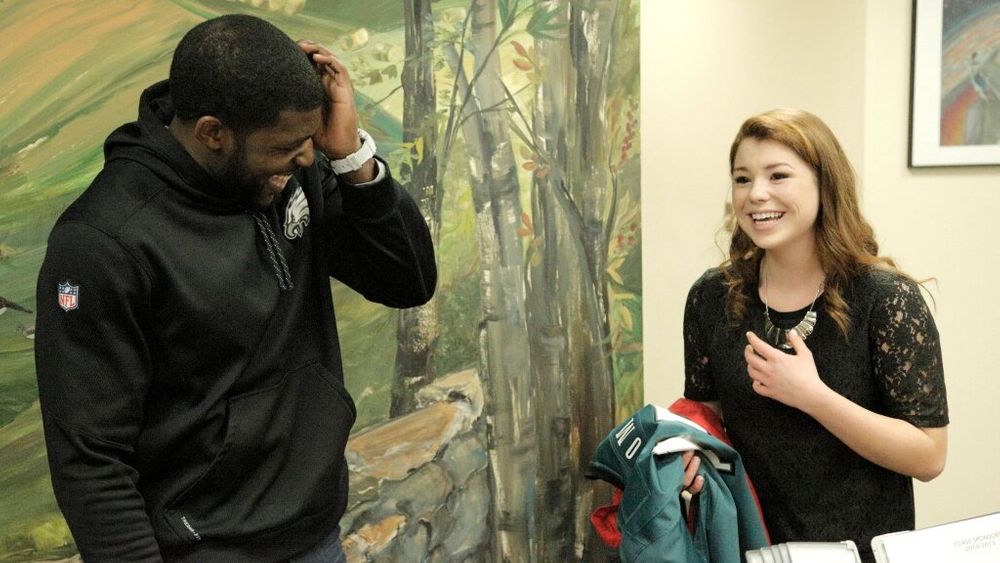 In early January 2015, Eagles fan Hannah Delmonte contacted Acho via Instagram, asking him to accompany her to prom if a screenshot of their conversation received 2,000 retweets on Twitter. Acho increased the target to 10K retweets and gave Hannah a week to hit the milestone. To his surprise, Hannah hit the target in just over three hours.
"All it took was for me to go to dinner, get up from dinner, 3 hours go by and she's at 9,983," Emmanuel stated on the Sports Beyond Measure Podcast. "At that point in time, I knew I would be going to prom." Before prom, Emmanuel drove to Hannah's Woodgrove High School in Purceville, Virginia, to surprise her.
Acho announced in person that he was honored to accompany Hannah to prom. He then presented her with an Eagles jersey with the word 'PROM' written across the back above the number 15. Hannah couldn't help but cry when she first caught sight of the former NFL star. Acho told CBS that the moment stuck with him:
"It was awesome because you get to see raw emotion. It's hard in life because we're always trying to cover up our raw emotions, but for three seconds you saw her raw emotion. When I saw that, it really touched my heart."
Emmanuel told the news outlet that he planned to play the piano and sing a song to Hannah on top of taking her to prom. Acho never truly experienced prom during his high school days as he attended an all-boys school that allowed people to bring dates to 'prom', but having parents at the occasion made the event an awkward affair. He explained:
"Our senior year we simply had something called Marksmen Ball, but it was kind of awkward like your parents were there for the first one hour, you could bring a date, but your parents are there."
Determined to avoid any embarrassment, Emmanuel opted out of inviting a date to the occasion.
---