Elon Musk is the famous billionaire investor behind the ambitious space project dubbed SpaceX and the CEO of electric car manufacturer Tesla. Musk is often compared to Marvel superhero Tony Stark due to his celebrity lifestyle and pioneering technological advancements.
Musk is also a controversial figure, and as such, regularly finds himself atop tabloid headlines. His decision to name his and Grimes' child X Æ A-Xii certainly drew interest. Elon's ethnicity is also a subject of interest on the internet. Read on to find out about Elon's African heritage.
Elon Musk draws his African roots from his South African father Errol Musk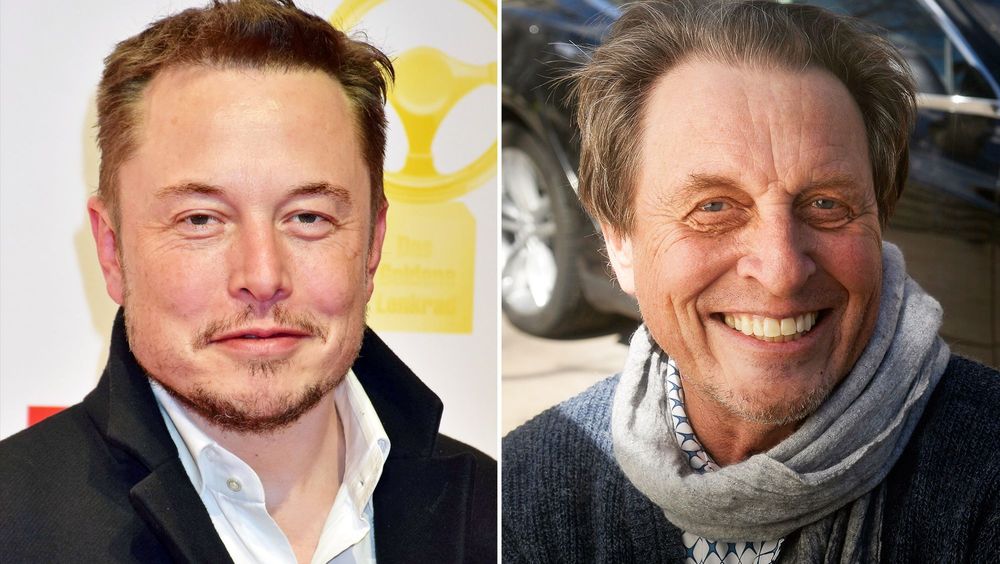 Elon Musk was born on 28th June 1971 in Pretoria, South Africa, to Maye Musk, and Errol Musk. Maye is a model born in Canada, but raised in South Africa, and Errol is South Africa.
Errol, a consultant, electromagnetic engineer, and property developer, saw promise in Elon early on. In an interview with Forbes, he described Elon as an introverted, yet inquisitive young thinker. The type that would go to a party and marvel at the host's library rather than gather around to chat and talk about sports. He told radio station 702 in Johannesburg:
"The kind of things he would come up with as a youngster was always surprising. When he was very small, he would ask me 'where is the whole world?' when he was three or four. It was these sorts of questions that made me realize that he was a little different."
Elon and his brother, Kimbal, studied at Pretoria Boys High School as Errol made money developing properties and consulting. Errol talked to Forbes about Elon's enthusiasm when it came to computers. At age 11, Elon managed to get into a lecture about new computers.
Errol had to pull some strings and pay 75 rand to get Elon in, but it proved to be worth it. Errol told Forbes that Elon more than impressed the experts from England. He explained:
"There was Elon with his jacket and tie off and shirt rolled up in his long grey flannels, and four feet high, talking to all these blokes from England. When I walked up, one of these professors, who didn't even bother to introduce himself, said this boy needs to get his hands on one of these computers. So we got one, thank God at a discount."
Using that computer, Elon taught himself how to program. He went on to become the success that he is today, and so did his siblings. Kimbal is a millionaire, and Tosca is a film producer. "They've been doing well all their lives," Errol told Forbes. When asked about what worries him about Elon, Errol said:
"As far as Elon is concerned, I worry, what now? What is there? I start to worry of boredom. I get worried that he is getting bored of sending stuff to NASA every week or two weeks. I mean this is becoming passé… He is one of those people, and certainly was as a boy, if he suddenly decides it's not interesting anymore he just kind of drops it. I doubt he will though."
Elon's mother struggled to provide for her children after moving them to Canada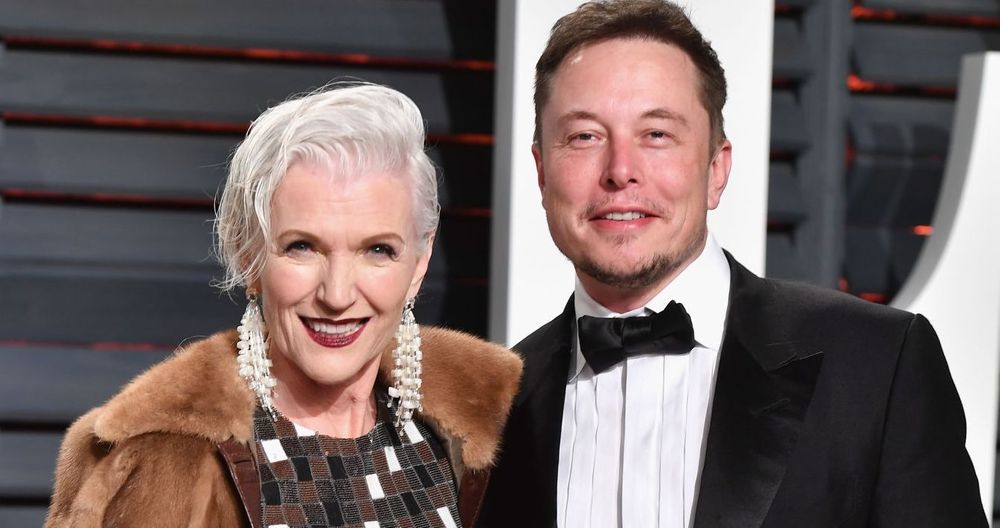 Elon's mother, Maye Musk, was born in Regina, Saskatchewan, to Joshua and Wyn Haldeman. Maye's parents were adventurous and had a home in South Africa. Per The New York Times, Joshua flew the family 22,000 miles around the world in a plane he bought in pieces in Canada.
Maye began her modeling career at the age of 15 and was a popular model in South Africa in the 1960s. She met Errol Musk in the late 1960s and married him in 1970. They welcomed three children, Elon, Kimbal, and Tosca, before divorcing in 1979.
She moved the children from Johannesburg to Toronto in 1989. Maye found life difficult in Toronto and had to work five jobs to support the family. "After divorcing, I left South Africa to live in Toronto," Maye told Vogue. "They were tough years, on my own with three young children and no income. I'd cry when they spilt milk because I didn't have the money to buy any more."
Despite the tough times, Maye taught her kids the value of hard work through her effort. "[Children] grow up knowing you work hard, and the harder you work, the better you do and the luckier you get," Maye told Vanity Fair. The children got jobs to supplement the family's income. "They also had to be responsible for themselves, because they had to help me," she added.
The first thing Maye did with her first salary was buying a carpet since the family didn't have chairs. The second thing they bought was a computer for Elon.
Maye has since reinvented herself as a model. She had a brief stint as a plus-sized model in the '90s before losing 50 pounds. At home, she maintains a vegetarian diet, but when eating out, she orders meat.
Maye has participated in ad campaigns for L'Officiel, Elle, and New York Magazine. "I'm living proof that [you can] find work for an older woman… I've never worked so much as I do now."
Elon and his father Errol have rarely seen eye to eye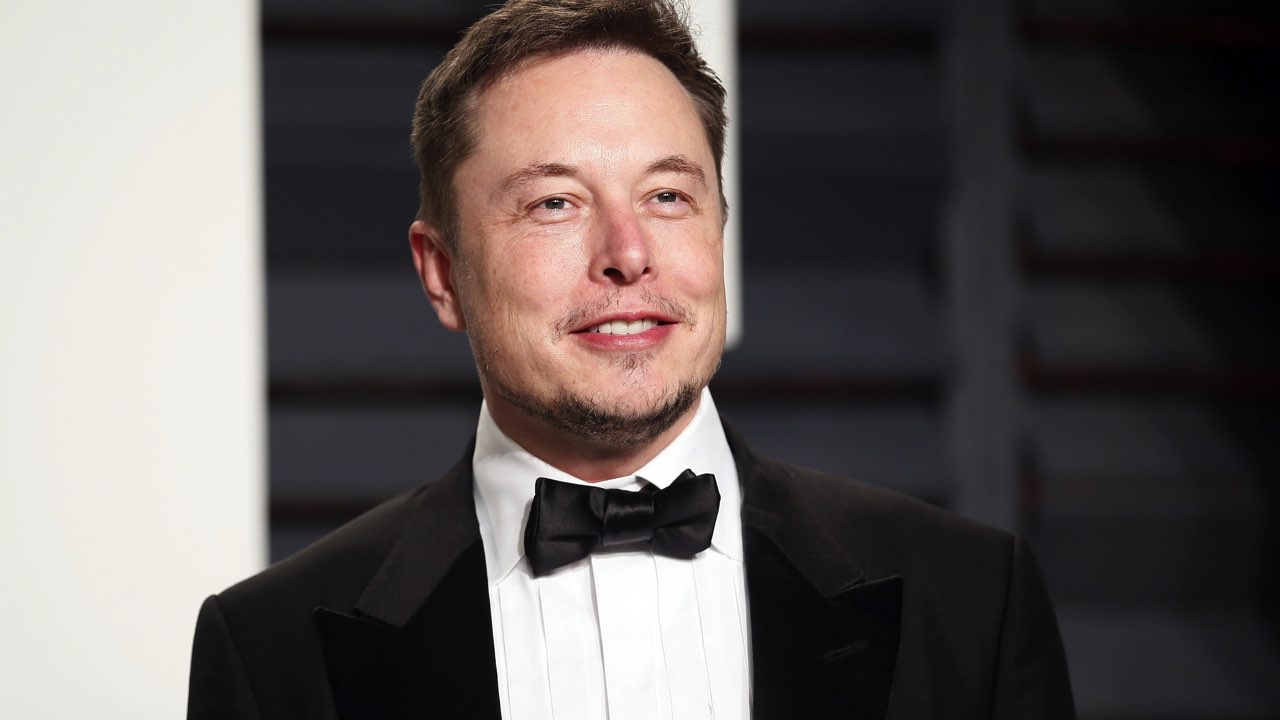 Elon rarely talks about his relationship with his father or gets emotional in public, but he did both of those things during a November 2017 interview with Rolling Stone. Errol and Elon's feud started after his divorce from Maye. Despite feeling sad for Errol, Elon couldn't understand what 'kind of a person' Errol was.
He told the publication that he moved in with his father but quickly realized that it was a bad idea. "He was such a terrible human being," Elon said. "You have no idea." Elon didn't accuse his father of physical abuse, but he did describe him as violent.
In Ashlee Vance's biography, Elon Musk: Tesla, Space X, and the Quest for a Fantastic Future, Elon stated that he had a miserable childhood because of his father. Elon said:
"It would certainly be accurate to say that I did not have a good childhood. It may sound good. It was not absent of good, but it was not a happy childhood. It was like misery. He's good at making life miserable – that's for sure… He's not a happy man. I don't know how someone becomes like he is. It would just cause too much trouble to tell you any more."
In Neil Strauss' piece for Rolling Stone, he noted that Elon got emotional talking about his father, something he rarely does in public. "Almost every evil thing you could possibly think of, he had done… It's so terrible, you can't believe it." Elon didn't go into detail about his father's crimes, but there is one thing Errol did that drew the ire of the world.
Errol had a baby with his stepdaughter Jana Bezuidenhout, who was only four years old when Errol married her mother, Heide. One might overlook the 40-year age difference between the pair, but your own stepdaughter?
According to Errol, Elon got mad when he returned to South Africa after Elon paid for his move to Malibu. "He is furious that he can't force me to love America the way he does," Errol told Daily Mail. He then referred to Elon as a spoilt child:
"Elon needs to grow up. He needs to get over himself. I'm not going to hit back. I'm going to wait until he comes to his senses. He's having a tantrum, like a spoilt child. He can't have what he wants now I am apparently an evil monster."
---