Donny Dust in an American expert in primitive technologies, bushcraft, and survival. The former Marine has spent the past twenty years accumulating outdoor survival experience. He has conquered rugged terrain all around the world, including the jungles of Southeast Asia, the snow-capped mountains of North America, and the deserts of the Middle East.
The long-haired, heavily-tattooed 38-year-old runs Paleo Tracks Survival – a school in Colorado dedicated to equipping students with survival and self-reliance skills. Dust has authored the book Scavenger, and contributed to numerous survival magazines. He has also worked on feature films and shows as a technical consultant.
This piece will look at Donny's surprise exit from Alone, and his family.
Donny risked participating in Alone despite suffering a heart attack one year ago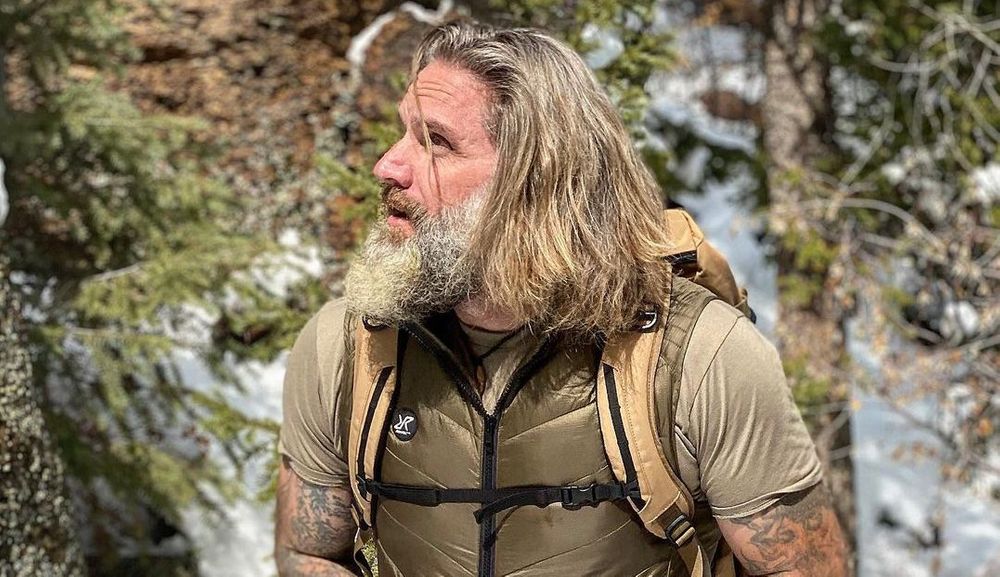 History Channel's Alone is a unique show because it leaves contestants to tough it out in some of the world's deadliest environments without a camera crew or a team. The survival experts film their experience up to the point where they give up. The last contestant standing walks away with a mouth-watering $500,000.
Alone requires both physical strength and mental strength as one battles the elements. Donny was one of the contestants in season 6, but he bowed out after eight days. The survival expert took a risk in joining the show, as one year earlier, he'd suffered a heart attack.
It started going wrong for Dust after consuming a rodent known as a muskrat. The bad food led to chronic diarrhea, which meant that he couldn't keep any fluids inside his body. He noted in the early hours of day 8 that dehydration put him at risk of another heart attack:
"There's nothing left in me. I'm completely drained of all bodily fluids at this time… I'm in a lot of pain. Every muscle and joint is just throbbing."
Donny felt that he'd failed his wife and kids by failing to emerge victorious in Alone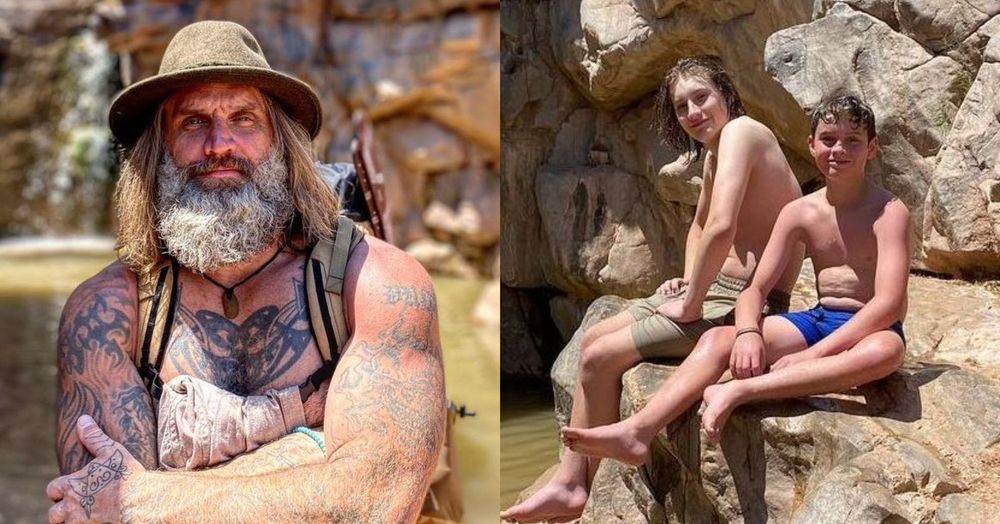 Donny left his wife and two sons at home as he attempted to survive in the Arctic without help. As he waited for rescuers to save him, Donny tearfully told Alone viewers that he'd failed his wife and two sons: "I'm gonna go home and I'm gonna have to see my wife and kids and tell them that what I promised them that I would do, I wasn't able to do it."
There are several photos of Dust's sons on his Instagram page, but his wife prefers to stay away from the limelight. On 25th July 2020, Dust posted photos of a desert hike he'd taken with his sons. He attached the following caption:
"A few shots for some of the adventures my two sons and I had during some desert walking, wondering and swimming. I wouldn't trade it for the world. Life just keeps on getting better and better. Life is long.. live it!!!"
---