During President Joe Biden's inauguration, all eyes were understandably on the President and his pioneering Vice, Kamala Harris. However, several background participants managed to steal the show, notable among them, poet Amanda Gorman. Others like Ella Emhoff made a statement without uttering a word.
Her sparkling Miu Miu Coat over a Batsheva burgundy gown eclipsed outfits worn by Michelle Obama, Lady Gaga, and Jennifer Lopez. "This momentous of an event deserves a momentous outfit," Ella told Vogue before the inauguration. Ella's fashion prowess cast a spotlight on her that wasn't present even as she appeared on the campaign trail or after she showered praise on Kamala during the Democratic National Convention.
This piece will look at Ella's sexuality and her family life. Ella Emhoff's sexuality is unclear.
Ella is quite secretive about her sexuality and dating life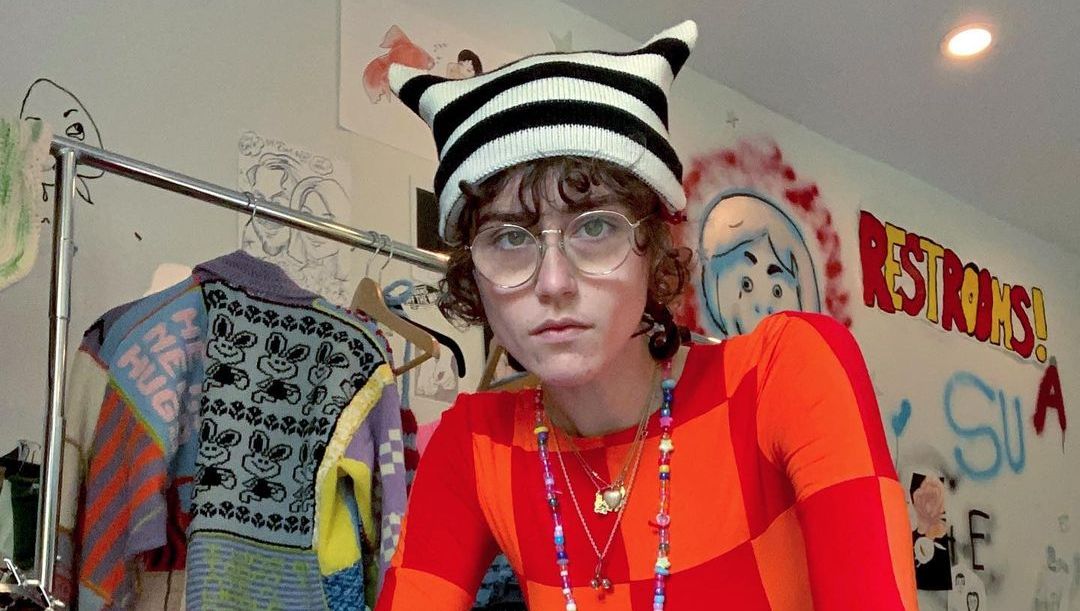 Kamala Harris thrust Ella into the public limelight after she announced her candidacy for the Democratic Presidential ticket. Ella featured occasionally on the campaign trail, but she mostly played a behind the scenes role. She became more influential after President Biden picked Kamala Harris as his running mate.
Interest in Ella's personal life grew steadily, as did her following on social media. The clamor for details about her personal life peaked after she made a fashion statement during the inauguration. Unfortunately, there is very little to go on in terms of Ella's personal life.
Despite giving plenty of interviews, Ella rarely divulges anything about her sexuality or who she is dating. Her Instagram page tells the story of a passionate fashion designer and a skilled knitter, but it offers little in terms of who Ella might be dating. Ella's life will surely come under more scrutiny in the next four years, and hopefully, we will find out more about the fast-rising fashion star.
Ella and her brother affectionately refer to Kamala Harris as 'Momala'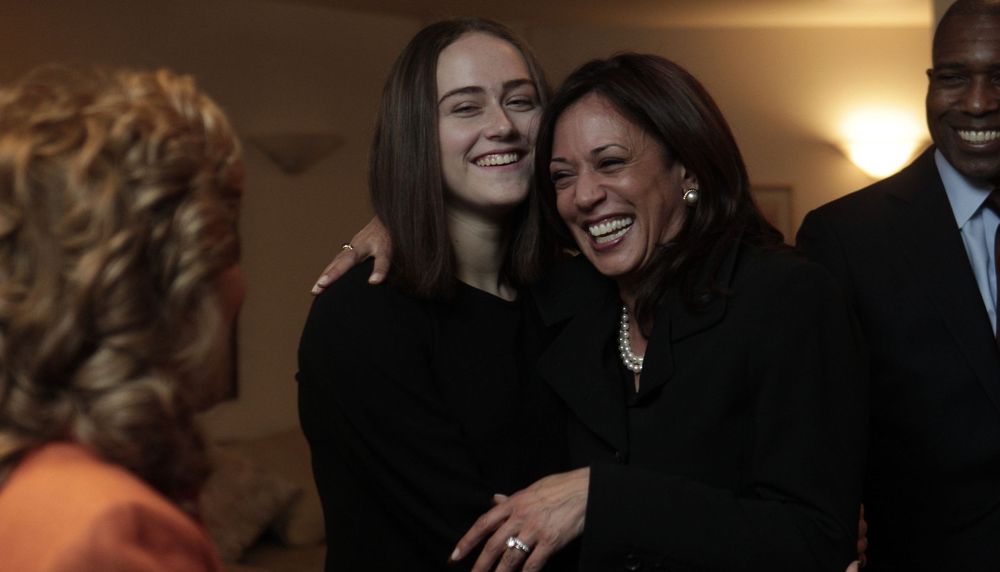 Kamala Harris had no children when she started dating Doug Emhoff, but Doug had two from a previous relationship with Kerstin Emhoff: Cole and Ella. In an essay for Elle, Harris revealed that she didn't want to meet the children before she knew that she was in it for the long haul with Doug. "There's nothing worse than disappointing a child," she wrote.
Eventually Harris met Ella and Cole, and they made her feel at home. "They are brilliant, talented, funny kids who have grown to be remarkable adults," Kamala wrote. "I was already hooked on Doug, but I believe it was Cole and Ella who reeled me in. They are my endless source of love and pure joy."
Harris became Ella and Cole's stepmom after she married Doug in 2015. Cole, Ella, and Kamala agreed that they didn't like the name 'stepmom.' The kids came up with the name 'Momala', a name they use to this day.
Raising Ella and Cole became a job for three: Doug, Kamala, and Kerstin. Harris and Doug's ex-wife became fast friends, much to the joy (and sometimes embarrassment) of Ella and Cole. They formed a blended family, which Kamala described as a modern family that is 'almost a little too functional.' Ella told The New York Times that she enjoys having three parents:
"The level of parenting between the three of them is very different now that we're both in our 20s and are kind of able to make decisions. So with hair and tattoos and things like that, I think they're all in the realm of like, 'I don't understand it, but I want you to be who you want to be.' They have good communication between the three of them. They are really a unit, like a three-person parenting squad. It's really cool."
---