Nikita Dragun is one of the most famous transgender models in the world right now. She has millions of fans that look up to her as an advocate for equality for the LGBTQ community.
Nikita's success came because she accepted and embraced who she was. Her commitment to her true self allowed her to achieve unprecedented success.
Dragun is a woman who is confident about herself. She doesn't shy away from addressing issues that affect her as a transgender woman. Nikita serves a beacon of hope for anyone struggling with their sexuality.
Nikita is a pretty amazing woman. Read on as we tell some of the untold truths about her.
She knew that she was transgender from a young age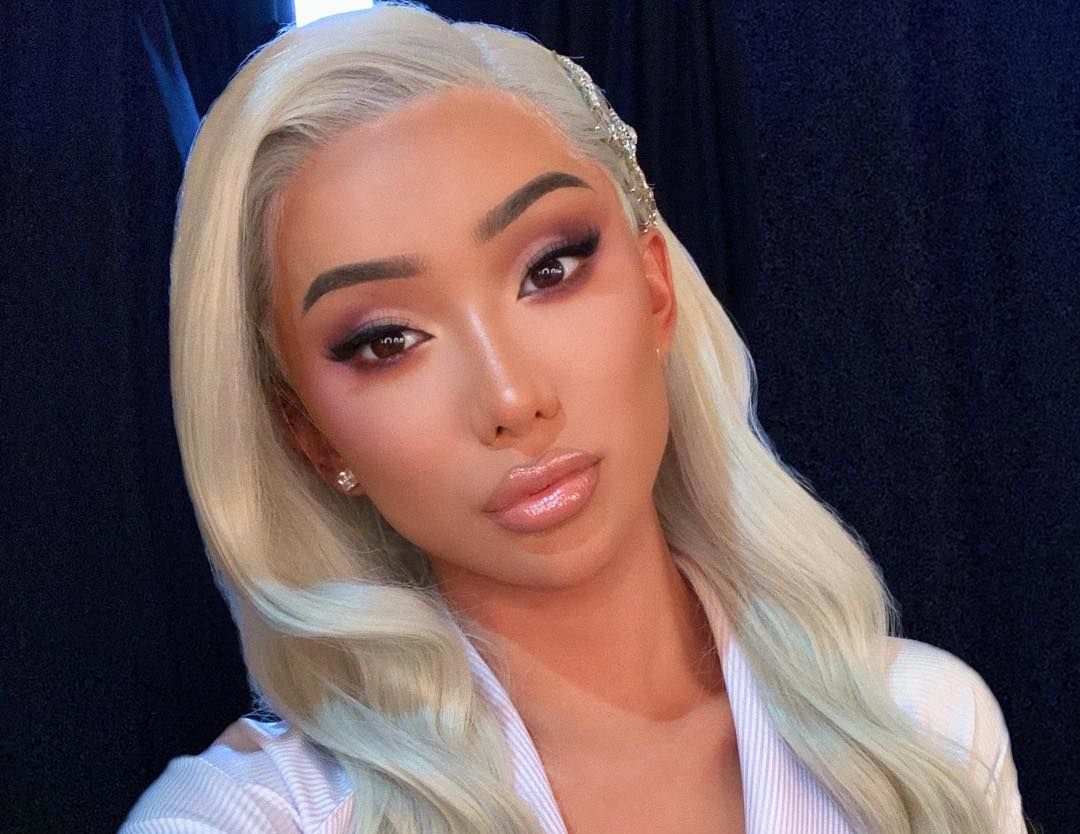 Nikita claims that she knew from around age five that she was transgender. She told Forbes;
"I never wanted a nap. I was always mature for my age. I wanted to put on a dress and look cute. Everyone else can nap, but I'm going to be a princess over here! But one day a teacher came over and asked why I was dressing up like this and then she called my parents."
However, her parents knew even before they got the call from the teacher. Her mom noted that she liked lining up with the girls during physical education class. Nikita also loved playing with dolls, and she insisted on wearing shorts with side-cuts.
After the teacher's call to her parents, Nikita decided to suppress her femininity. However, she always felt like a girl at heart. The only difference was that, unlike before, she didn't express her femininity outwardly.
Nikita chose to work on her identity inwardly by watching documentaries and informative pieces about being transgender. She acquired a lot of information, and she began saving money for her transition when she was only 8.
Nikita told Forbes that she hid her true self because she feared the bullying and teasing;
"I knew I was different and there were certain things I couldn't show or I'd be bullied or teased."
She was openly gay when she got to high school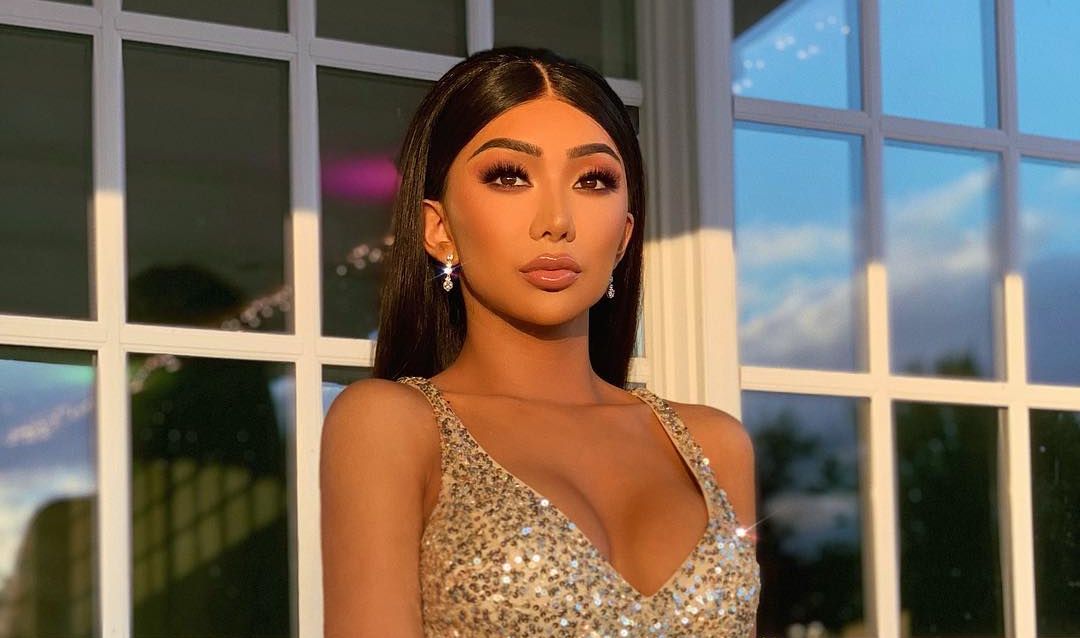 By the time she got to high school, she had resolved that she wouldn't hide anymore. Moreover, her friends in high school accepted her for who she was. Nikita told Forbes;
"I was just the most feminine gay guy out there, so I would dress in tight jeans, lashes, a little purse, etc. People just accepted me. But it wasn't until college that I really started to develop my trans identity."
Nikita worked hard in high school, and she earned a full scholarship to NYU. However, she declined the opportunity, and her parents were devastated by her decision. She decided to join a local college rather than joining NYU.
Dragun needed a year to figure things out about herself, and that is why she chose not to go to NYU.
She let her true feminine nature out in college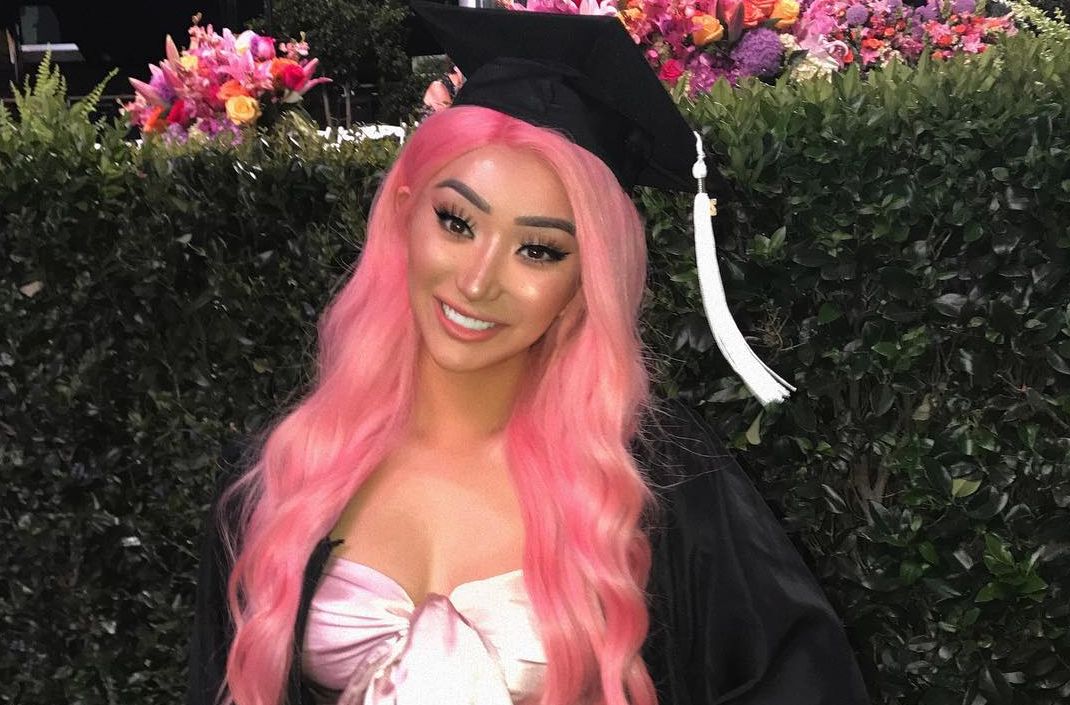 After high school, Nikita got herself a fake I.D., and she changed her name to Nicole. She started wearing women's clothing, and she was surprised at how fast the world accepted her as a woman.
She would hit clubs in Washington D.C. and, she would easily get in as a woman. At this point, she started identifying as a transgender woman on social media.
Nikita then joined the Fashion Institute of Design and Merchandising to pursue a degree in business and marketing. In college, she feared no one and, she let her true feminine nature out. She identified as a transgender woman through and through.
Nikita decided to start a YouTube channel to document her experiences as a transgender woman.
She documented her transition on social media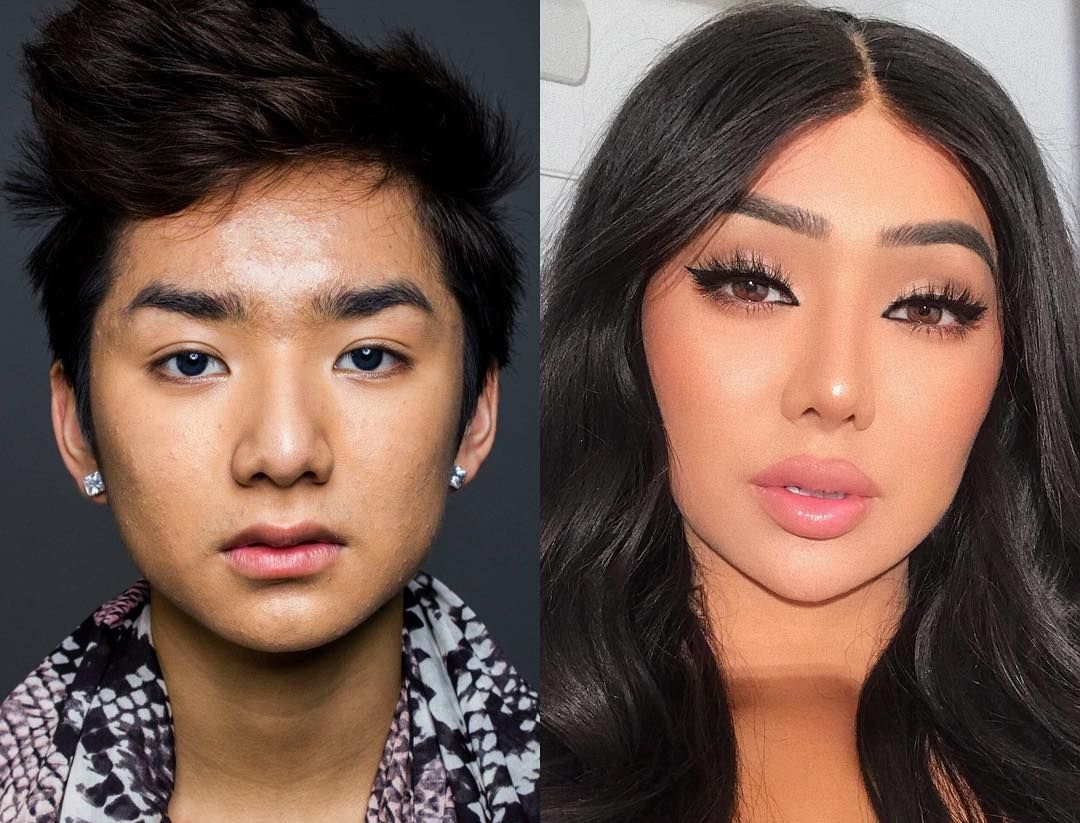 While in college, Nikita decided to start a YouTube channel. In the beginning, the channel mainly involved make-up tutorials. She ran the channel for the first six months without telling her viewers that she was a transgender woman.
Nikita told Forbes that she grew tired of hiding her true nature;
"For about half a year, I wouldn't tell anyone that I was transgender. Then, I started being honest and documented my journey. It was really out of frustration. I wanted to transition, and I had all these questions, and couldn't find answers anywhere online."
Nikita was finally free to be who she was. She was open about it all, and she even shared her transition with her loyal followers. Her fans saw her through the surgeries that completed her transformation. Nikita's openness led to the growth of her channel.
The channel now features anything that Nikita wants to post. There are makeup tutorials, moments with her family, and even music videos. Nikita has transformed herself into a strong transgender woman and, she is happy about her transition.
Nikita confessed to Elle that she wishes that she didn't hide who she was when she was younger;
"I wish I could tell myself that all of those qualities about myself that I knew instantly, even as a kid, and that I knew I had to hide – and I hid them for most of my life – that those qualities would push me forward in life."
She is a successful entrepreneur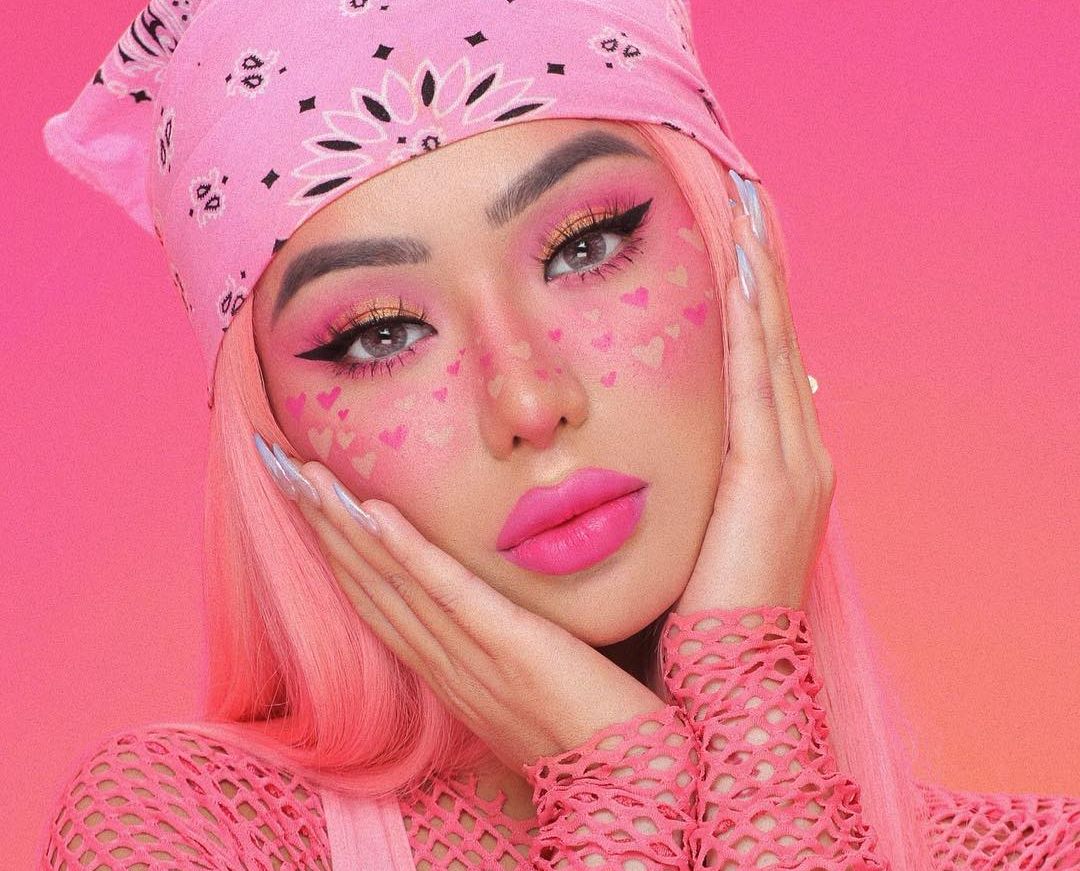 Nikita started her entrepreneurial journey while she was in college. She needed money for rent and, she turned to social media to earn money.
She told Forbes; "I started to get little brand deals around that time. Even getting free makeup was amazing! I would get paid $10 or $20, and I was so excited! I made it! I've always been obsessed with marketing and media. I always wanted to be a business brand owner. I wanted to create things."
Nikita focused on making money using social media, and she became pretty successful. During her final year, she even contemplated dropping out of school. Nikita was making money, but she hid her social media identity from her schoolmates. She told Forbes;
"I would be in class, and we'd talk about influencers and brand deals, and my face would pop up on screen and they'd start talking about me! They had no idea that I was sitting in the class. I never wanted anyone to know."
Nikita chose to finish her schoolwork while juggling her online and work life. She started using the skills she learned in school immediately after clearing college. She created her cosmetics line known as Dragun Beauty.
The cosmetics line debuted in March and, it sold out within the first 12 hours. Dragun Beauty is one of the first makeup brands owned by a transgender woman. The cosmetics line is a major step for the transgender community, but the products are not specific to trans people. Anybody can buy the products, which have received positive reviews.
She was involved in Victoria's Secret controversy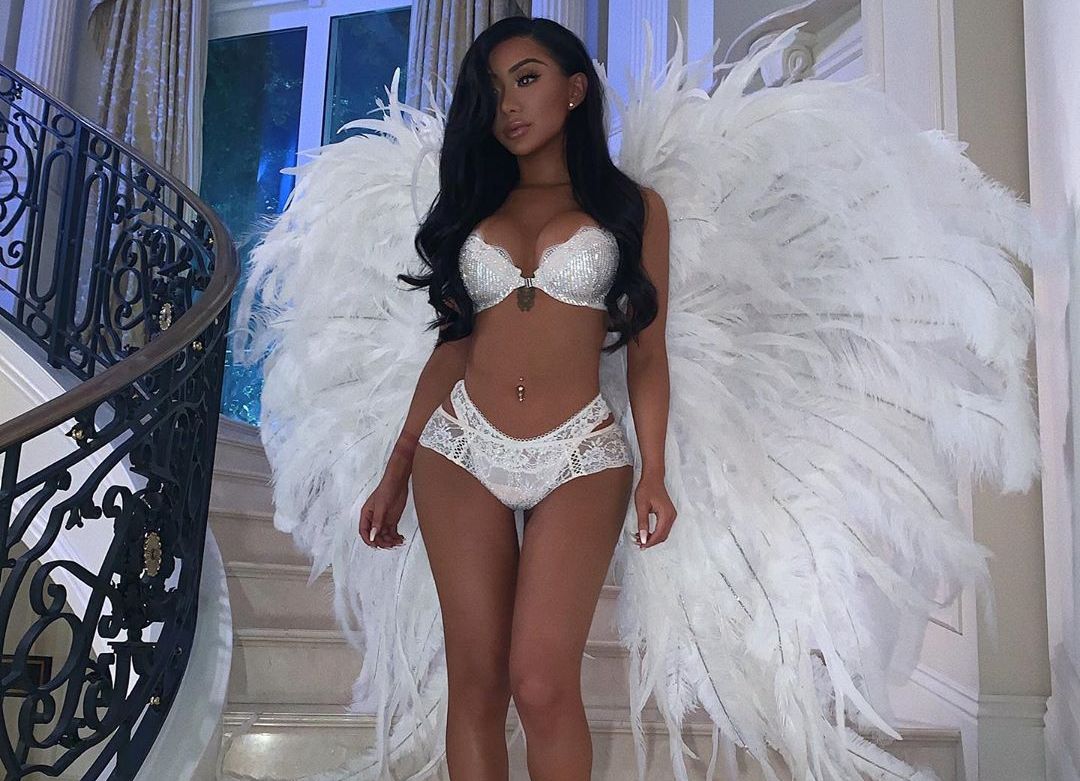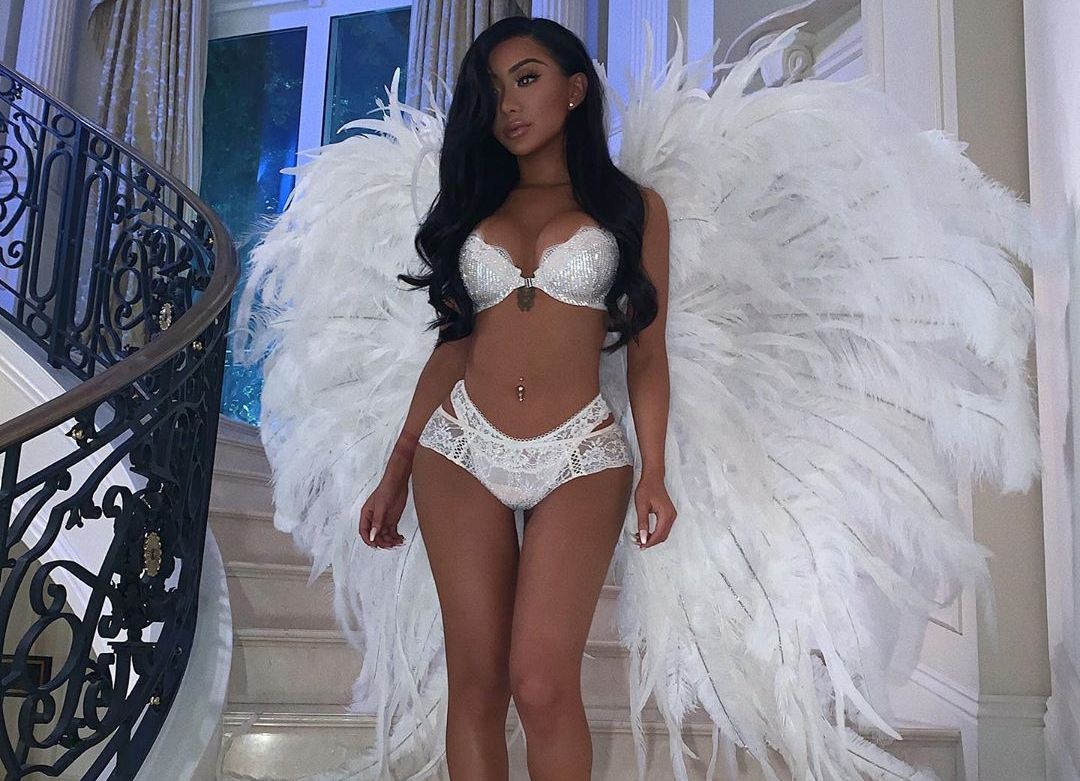 Nikita's biggest controversy was with Victoria's Secret. The controversy erupted after VS's chief marketing officer, Ed Razek, told Vogue that Victoria's Secret wouldn't model transgender women;
"No. No, I don't think we should…Because the show is a fantasy."
His words seemed to bring out the idea that being transgender was undesirable and, that is wasn't part of VS's fantasy. Nikita responded to Razek's comments with videos posted on social media.
The videos gained popularity quickly, and Nikita claimed that she was overwhelmed by the support she received from her fans. Nikita posted a tweet on 5th December 2018 clarifying what her issue with Victoria's Secret was;
"don't get it twisted. I am not bothered that Victoria's Secret won't cast Trans or Plus Sized models. My issue is the fact that marketing Chief Ed Razek believes "transsexuals" and plus sized models are not capable of selling the "fantasy".
This prompted a response from Ed Razek on Victoria's Secret official twitter page;
"To be clear, we absolutely would cast a transgender model for the show. We've had transgender models come to castings…And like many others, they didn't make it…But it was never about gender. I admire and respect their journey to embrace who they really are."
She was involved in "blackface" controversy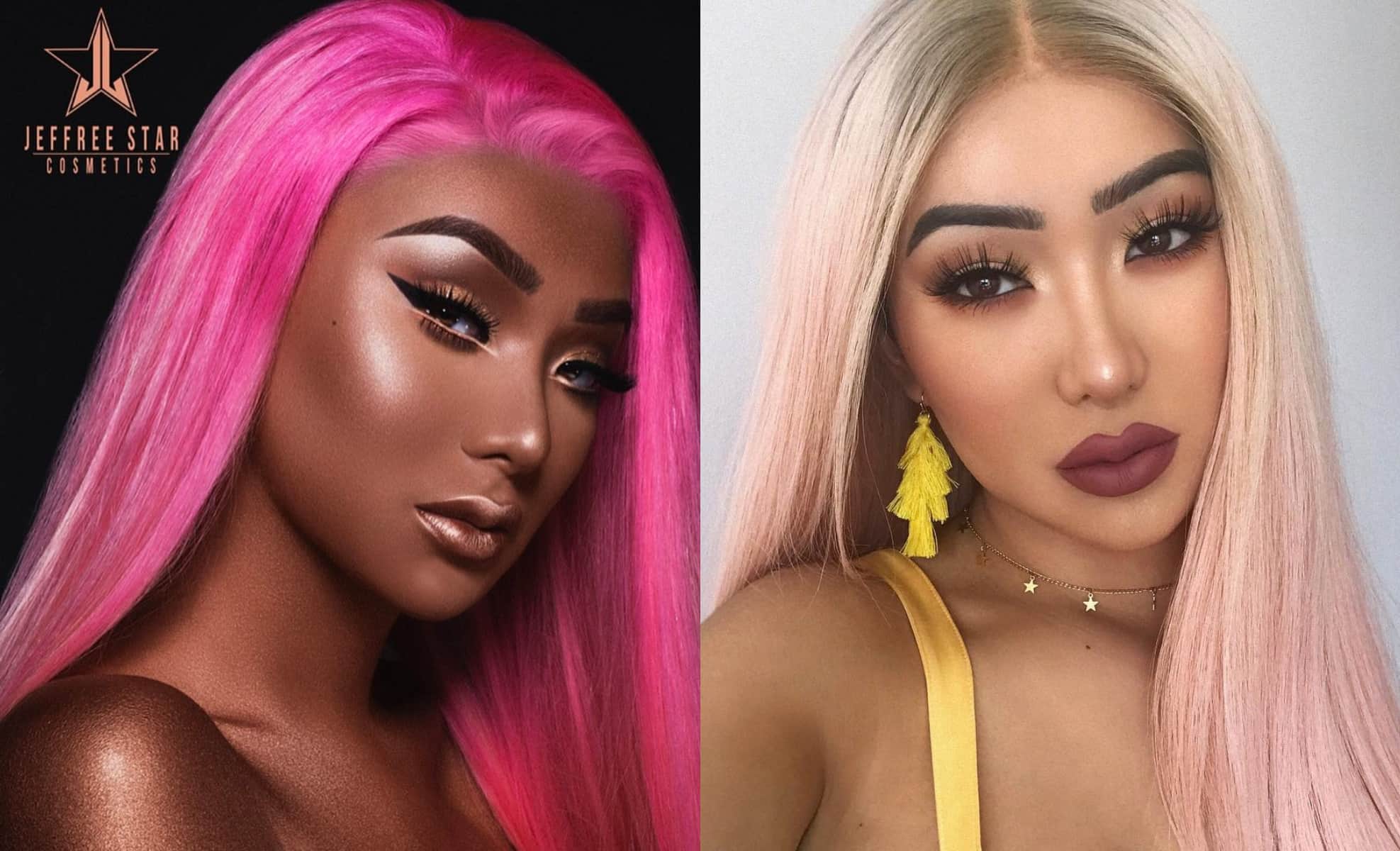 The controversy featured an ad campaign she did for Jeffree Star's Androgyny makeup line. Nikita featured in the campaign alongside other LGBT models.
However, Nikita appeared far darker than her normal complexion in a campaign photo that she posted. The photo elicited a strong reaction from her fans, who blasted Jeffree Star for being racist.
Enraged fans felt that it was easier for him to cast an African-American model rather than deciding to blackface Nikita. Nikita is half-Asian and half-Mexican and, her skin becomes naturally dark when she tans.
Fans also blasted Nikita for appearing on the ad campaign. She responded to fans in an email sent to Seventeen;
"It's very unfortunate that a section of the community is choosing to interpret and liken my image in Jeffree Star's campaign to blackface. The message of this campaign is intended to welcome all gender identities, sexualities, and races to enjoy the makeup line."
She also challenged fans to focus on the diverse aspect of the campaign;
"I'm disappointed that anyone would choose to critique the creative design of this incredibly inclusive campaign, rather than celebrate the diversity in it."
Nikita was dating model Michael Yerger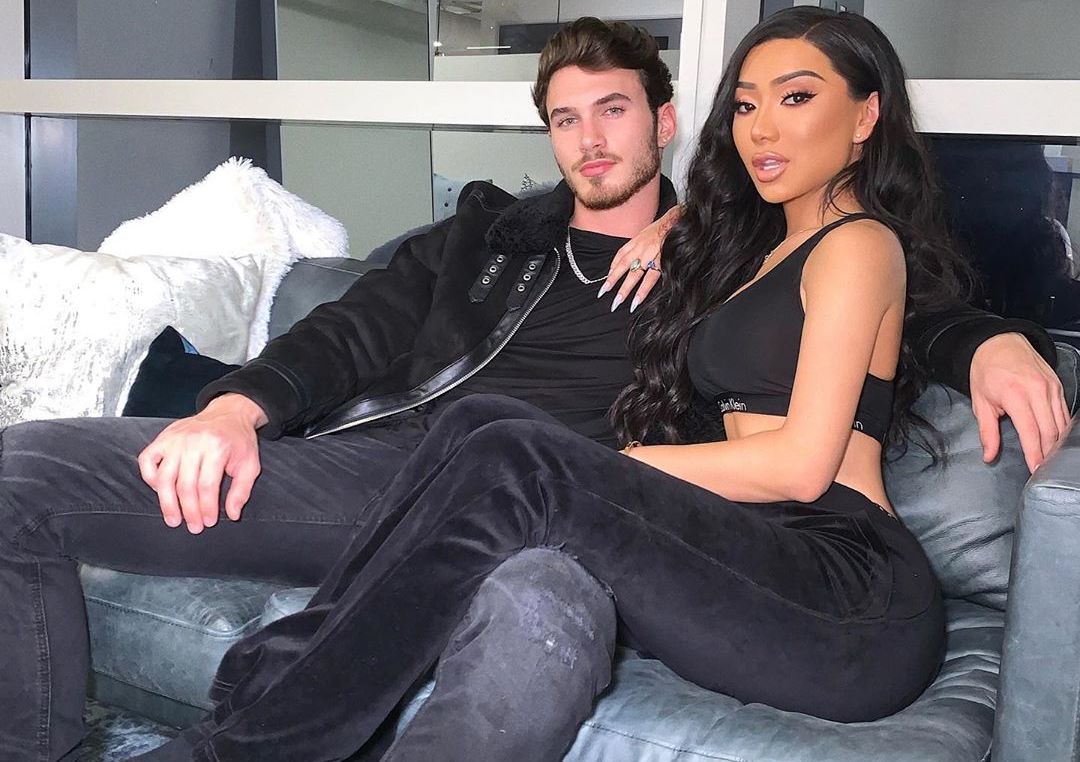 Nikita didn't grow up as a typical teenager. She didn't get into any relationships, and she didn't experience the heartbreaks that are commonly associated with teenage love. Nikita was still identifying her true self during her teen years. She couldn't get into a relationship without knowing and appreciating who she was as a person.
However, after her transition, she felt ready to find love. She started her love journey when she met Michael Yerger. The relationship was a slow burn since Nikita felt guarded about her trans identity. At first, she couldn't imagine that someone could genuinely like her for who she was.
Despite her fears, she allowed Michael into her life. She felt that Michael truly liked her. Nikita confessed on her YouTube channel that she knew that things were getting serious when the relationship got physical;
"That's when everything changed and that's when we really had to figure out what exactly it was…It all got to the best place after I filmed my Dragun Beauty campaign…"
It was such a great moment for Nikita since she liked Michael. Michael received a lot of hate from fans about his relationship with Nikita, but he didn't seem to care. It was a happy moment for Nikita, and she revealed in a YouTube video;
"It was the first time in my transition or womanhood that I had a guy that I really liked and just a guy in general tell me that he liked me. I'd always been the secret up to that point, I'd always been the side chick…"
The couple got into a relationship, and they looked very happy and in love. It was like a dream come true for Nikita.
Nikita had her heart broken
It all seemed to be too good to be true for Nikita, and that is how it turned out. Nikita figured out that Michael was using her to advance his career.
Michael cheated on her and Nikita really felt it. She confessed in a YouTube video;
"I just wish that I wouldn't have to deal with this…I feel like there's been relationships, and especially with this one, that I wonder, at least, what would happen if I was just 'regular'"
Nikita felt disrespected by Michael and, she decided to end it. It was a messy relationship that Nikita had to end. The silver lining about it all was that Nikita got closer to her friends after she broke up with Michael.
Nikita explained her story to her fans on YouTube. She told her fans that the experience made her question her existing relationships. Nikita feels that no one will ever truly love her for who she is. However, the experience taught her to love herself more.
The experience was a real eye-opener for Nikita. In the video, Nikita appreciated her fans for getting her through that tough period. Her fans hope that she finds love sooner rather than later.
---