Dove Olivia Cameron is an American actress who rose to fame for her role in the Disney sitcom Liv and Maddie. She won a Daytime Emmy Award for her role in the series. Olivia also plays the role of Mai in the Descendants film. Dove is also a famed musician with her debut album Bloodshot/ Waste coming out in 2019.
Thomas Doherty is an actor and singer from across the Atlantic. The Scottish star made a name for himself in the Disney series The Lodge. He also plays the role of Harry in the Descendants films. Together Thomas and Dove form one of the cutest couples in Hollywood. This piece will look at how their relationship started, the unlikely effects of the couple's chemistry, and what the future holds for Thomas and Dove.
Dove and Doherty met on the set of Descendants 2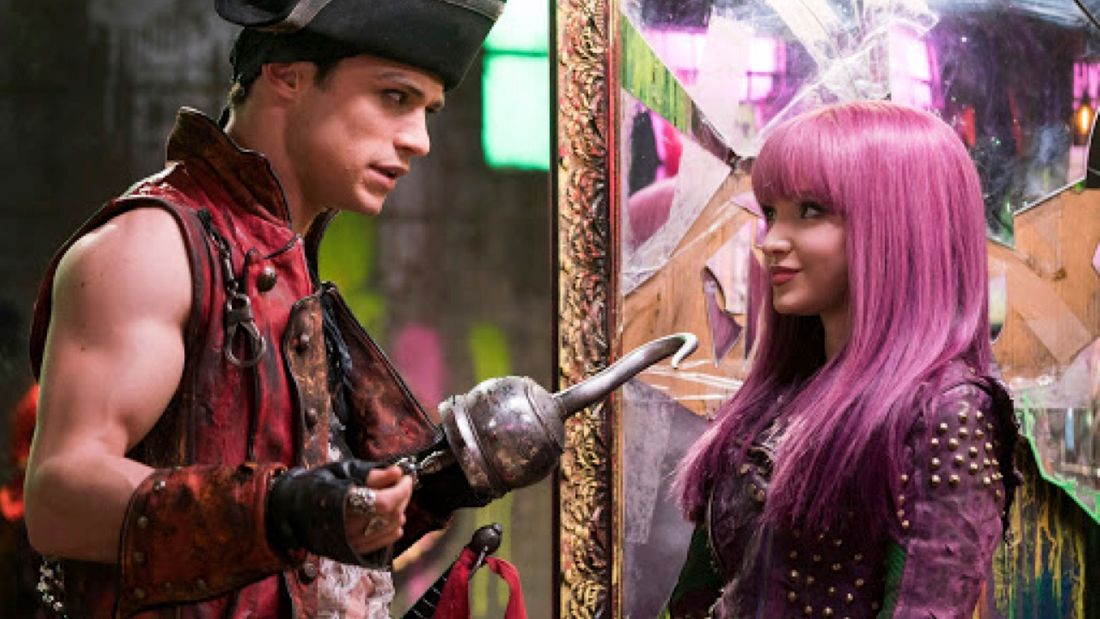 Thomas and Dove met while filming Descendants 2 in late 2016. The attraction was mutual, but Dove had just come from a long relationship and didn't feel ready to get into another one. Dove told E! News that Doherty told her that he was falling in love during a staring contest. She said:
"We were filming a movie, that's how we met, and at the time I had just broken up with my fiancé, for truly completely unrelated reasons. And I was like, this is not going to end well even if I am interested in this guy in any sort of real way… I really tried to fight it… He was like, 'I can see you and I'm falling in love with you.' It was really romantic."
A series of Instagram posts from the couple fueled suspicions that they were dating, and in February 2017, Thomas confirmed the relationship. He told People:
"I'm keeping it sort of… we're keeping it to ourselves, because everything is just so more romantic and real when it's yours and it's private. So we are keeping the details to ourselves, but yeah, we're dating."
Three years on, and the couple's relationship is as strong as ever. Thomas recently celebrated his 25th birthday, and Dove wished him a happy birthday via series of photos she posted on Instagram. She captioned the photos:
"It's national tommy day!!!! happy birthday to my world!! the best human being to ever be created. the purest heart and the softest soul. I will love you forever."
Thomas and Dove's chemistry on Descendants 2 was so intense that the producers almost deleted some of their scenes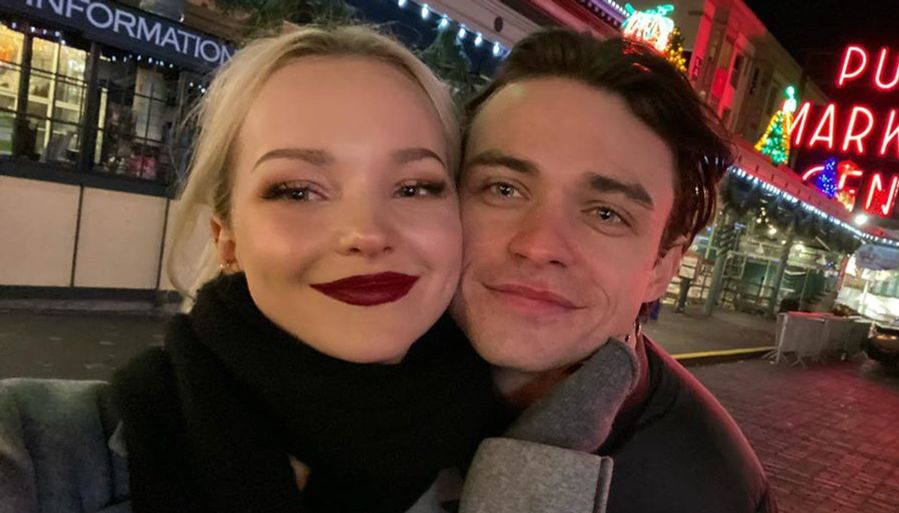 The chemistry between actors is usually a positive thing in a film, but Thomas and Dove's connection on Descendants 2 almost ruined the film's story. The issue was that their characters (Mal and Harry) weren't supposed to have that much chemistry. Dove talked to J-14 about one scene that was almost cut out:
"You know that scene with the hook almost got cut because the chemistry was so intense that [everyone] were like, 'The audience is gonna think this about Mal and Harry.'"
The show's directors told Thomas and Dove that they had to make their connection less intense. In the end, they had to add an extra dimension to the story to give authenticity to Mal and Harry's chemistry. Dove continued:
"Kenny and I and Thomas came up with this backstory in the first week of rehearsals… to explain the chemistry. Like okay, Mal and Harry dated before Ben and Mal, back when she was on the Isle… And that's why there was so much chemistry in the hook scene! And also because Thomas and I were just so in love then."
Thomas and Dove might be headed for marriage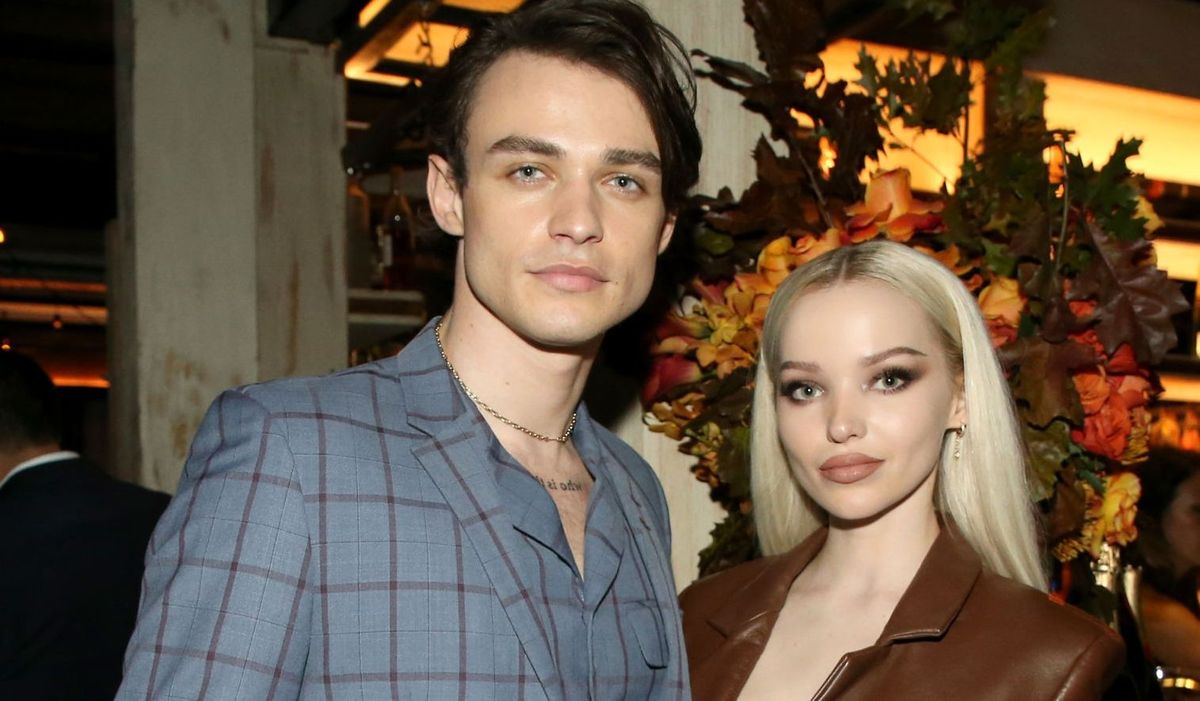 Thomas and Dove are in the fourth year of their relationship, and they both feel like they have found their soulmates. In an interview with Entertainment Tonight, Dove teared up when she saw footage of Thomas talking about her in his interview with the publication. She was overcome with emotion after hearing all the sweet things that Thomas said about her and said:
"I cry, like, every day when I'm with him because… he's just the most pure, loving, selfless, generous, kind [person]. His life is about the people that he loves and I feel so lucky to be loved by someone like that… I go back and forth on whether that is a thing that I even want to do. I think… yeah, if I'm going to marry anyone it's going to be him."
Dove revealed in the interview that she always told her mom that she was going to be alone forever. Before meeting Thomas, Dove thought that she had met her soulmate when she accepted Ryan McCartan's proposal in 2016. The engagement ended after several months, and the couple didn't provide a reason why their relationship ended.
Ryan dropped the bombshell in an early 2020 Instagram Q&A when he claimed that Dove cheated on him. He stated:
"Within two weeks, my fiancée cheated on and left me, and I almost died from food poisoning, and Donald Trump was elected president. I truly didn't think I would be able to make it through that part of my life."
Cameron didn't respond to Ryan's claim, but soon after Ryan's revelation, she retweeted a photo on Twitter which read:
"When a toxic person can no longer control you, they will try to control how others see you. The misinformation will feel unfair, but stay above it, trusting that other people will eventually see the truth, just like you did."
Also Read: David Dobrik and Natalie Noel's relationship explained
---