We have watched Cole Sprouse mature from a child actor to one of the stars of the CW hit Riverdale. Sprouse and his twin brother Dylan gained fame on the Disney Channel series The Suite Life of Zack and Cody and its spin-off The Suite Life on Deck.
Cole recently became the topic of online discussions when he posted an Instagram photo showing his photoshopped derriere. The upload attracted a lot of attention, with part of the conversation steering towards Cole's sexuality – it was bound to happen considering that the post went live as the world celebrated Pride Month.
Cole Sprouse is not gay and has been attracted to women since childhood
As far as we know, Cole Sprouse hasn't discussed his sexuality. One viral TikTok video supposedly shows television host Jimmy Fallon asking Cole whether he is gay. Sprouse replies: "Emm… no. But my boyfriend is."
The video features a superimposed audio clip over a conversation between Cole and Fallon. Therefore, we are confident that Cole and Fallon didn't discuss the actor's sexuality.
Sprouse told Stephen Colbert of The Late Show that his attraction to women started when he was a boy. Cole told Colbert that he had such a massive crush on Jennifer Aniston that he forgot his lines on Friends:
"I remember feeling so intimidated by my crush on her that I completely blanked and forgot every single one of my lines and she just stared at me. One of the crew members – it was one of the cameramen – just goes: 'that little boy's got a crush.'"
Sprouse says it's difficult having a public relationship with Ari Fournier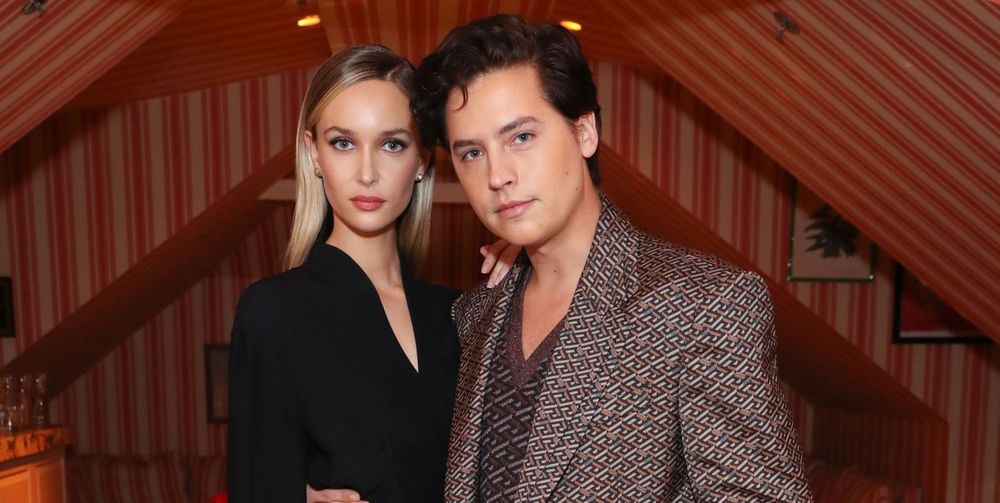 Cole's girlfriend, Ari Fournier, joined the legions who reacted to Sprouse's butt photo. "How long until this gets taken down," Ari wrote.
Ari and Cole confirmed their relationship in March 2021, when they were spotted walking hand-in-hand. The pair became Instagram official in July 2021.
Via a March 2022 interview with GQ Hype, Cole lamented the public's treatment of his and Ari's relationship. Sprouse said that fans took issue with his breakup from Lili Reinhart and retaliated by interfering with his new relationship.
"Followers report everything about Ari and Me as bullying, and it gets taken down pretty much immediately," Cole told the outlet. "Even on my other friends' accounts, it gets taken down."
Cole initially lamented the public's prying into his private life in April 2020 as rumors claimed that he'd cheated on Lili with model Kaia Gerber. Sprouse wrote on his Instagram Stories:
"When I first stepped into a public relationship this was one of the foreseeable consequences. And while I truly never intended to indulge any part of my private life to the ravenous horde, it's clear my restraint in updating them has allowed them to push their own agenda onto my habits and lifestyle."
Lili Reinhardt came out as bisexual after breaking up with Sprouse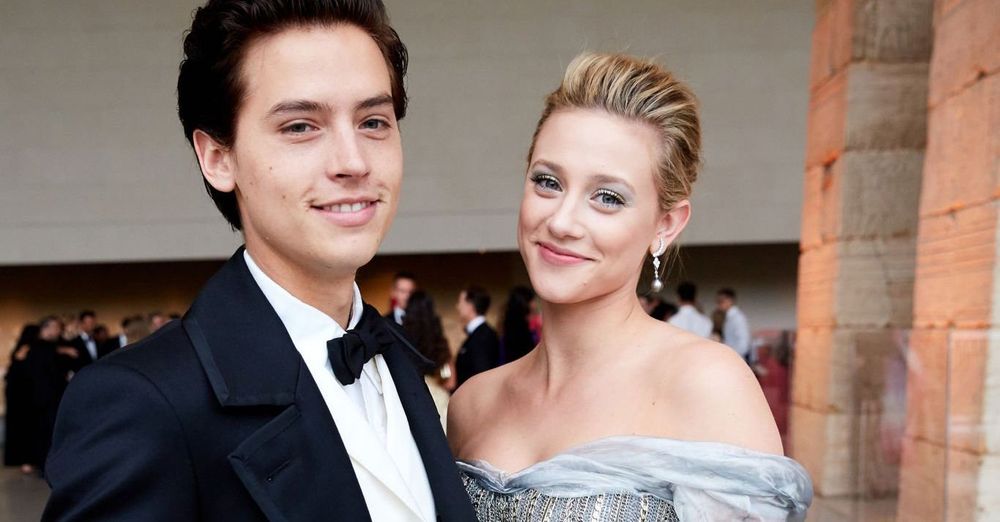 In June 2020, Lili Reinhardt came out as bisexual. "Although I've never announced it publicly before, I am a proud bisexual woman," Lili wrote on Instagram.
Reinhardt's circle knew about her sexuality, but she was afraid the public would dismiss her as an attention seeker if she came out. Her experiences with biphobia reinforced Lili's decision to stay closeted.
"I didn't want people to tell me that I was lying to get attention or something," she said on the LGBTQ&A podcast. "And so I just kept my mouth shut."
Lili also kept quiet because she was in a heterosexual relationship. She said:
"I didn't want to put my ex [Sprouse] in a position, it seems like it would have been a little strange to come out when I was in a hetero relationship. It just seemed, I don't know, maybe a little bit like I was looking for something else while I was in the relationship."
---