Outer Banks is a Netflix series that has taken the world by storm. Central to the show's plot are actors Chase Stokes and Madelyn Cline. Madelyn plays the role of Sarah, and she represents a group of teens that comes from the affluent community of Outer Banks. Chase plays the role of John B., and he comes from the working-class area in Outer Banks.
Sarah and John come from different backgrounds financially, but the events in the show bring them together in what is an absorbing story of young love. Fans of the show suspect that than Madelyn and Chase are also dating in real life. This piece will explore the relationship between the two stars.
Chase and Madelyn fueled relationship rumors after it emerged that they are living in the same apartment
Chase ignited rumors of a relationship between him and Madelyn when he posted the comment, 'Heart rate … decreasing … help,' on one of Cline's social media posts. Fans immediately started shipping the couple, and after realizing the storm he had started, Chase posted, 'Man I really stirred the pot here didn't I.'
Fans then deduced that the couple is living in the same apartment. However, Madelyn revealed that she and several of her co-stars are living together in her apartment complex. The actors are living together while bingeing on shows and playing games. Rudy Pankow (JJ in Outer Banks) told Us Weekly:
"The characters that play Sarah Cameron, John B and Rafe, we all quarantined and we were like, 'We're going to stay up and we're going to watch it."
As far as we can tell, Chase and Madelyn are not in a real-life relationship.
Chase and Madelyn want their on-screen romance to continue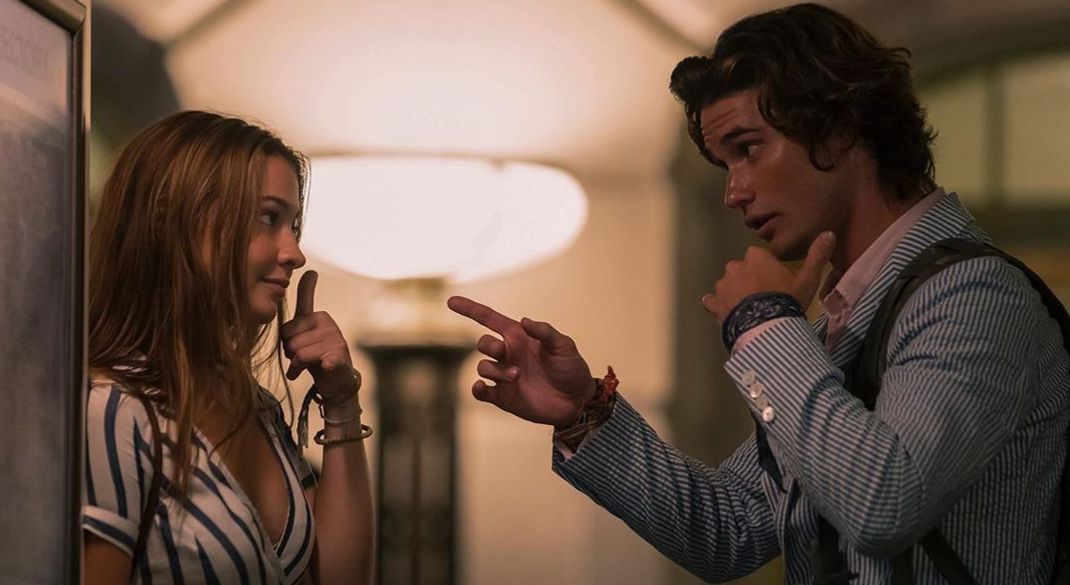 Sarah and John's romance on Outer Banks was beautiful, but we only got to see a glimpse of it on the final episode. We then saw them leave for the Bahamas to find the lost treasure. According to Madelyn, we will see more of Sarah and John's romance, but they will face several challenges. She told Entertainment Tonight:
"So, you have these two kids who are obviously madly in love with each other and they're headed to the Bahamas… It feels like there's this great opportunity to show the honeymoon phase of this. You know, this relationship where they run away from home and they're in this vacation destination and everything seems fine, and then all of a sudden just like, the drama hits… everything catches up to them."
Also Read: The truth about Madelyn Cline's parents and Personal life
---