Ashley Tisdale made her acting breakthrough when she played the role of Maddie Fitzpatrick in the Disney series, The Suite Life of Zack and Cody. Tisdale gained further recognition when she played a starring role in the High School Musical franchise. Ashley then pursued glory as a musician, with her 2007 album Headstrong earning a gold certification from the RIAA.
Tisdale then delved into production in 2011. She starred in and produced the High School Musical spin-off, Sharpay's Fabulous Adventure in 2011. Ashley is a multitalented star, and she is grateful for the role her husband, Christopher French, plays in ensuring that she remains successful.
He is the lead singer of the alternative rock band Annie Automatic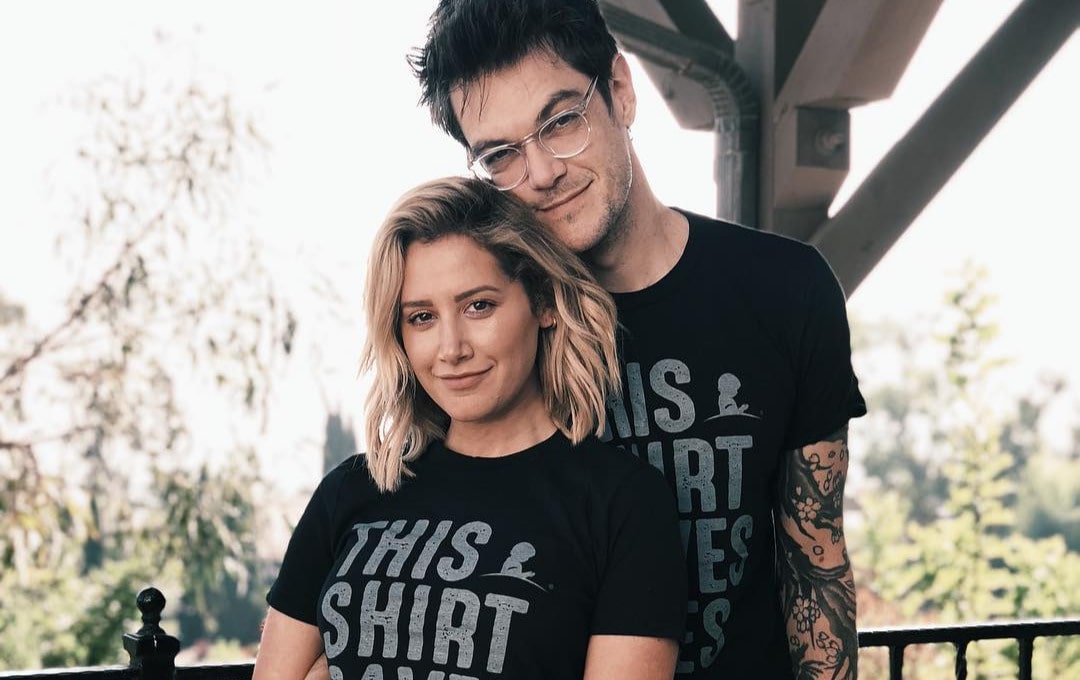 Christopher was born on 23rd April 1982 in Los Gatos, California. French grew up in Santa Cruz, and as a young boy, he developed a passion for music. By the age of 11, French was an excellent guitarist, and he later started to record songs with a 4-track recorder he had in his room.
French joined the Musician's Institute for Recording Engineering in LA to further his career in music. For Christopher, making music was a passion and not something that he did for the money. He stated in an interview with adequacy.net;
"You know, I've been making music since I was about 11, but I've never been too involved with trying to make money with it – in a lot of ways I still don't worry about that. It's just what I do, by nature."
Christopher formed the rock band Annie Automatic in 2009. Initially, French treated the band as a side project, but it gradually became an important project for him. He is the lead singer of the band. It is also reported that he owns a Downtown LA studio known as Ladybug Sound.
French's musical exploits have made him accustomed to Hollywood fame. French continued;
"The thing is, we're all just people living our lives, doing our thing. But, I honestly tend to live in my own little world, and am blissfully unaware of so much. I rarely recognize people. Living in LA, that ignorance is an advantage, for sure."
French proposed to Ashley on the top floor of the Empire State Building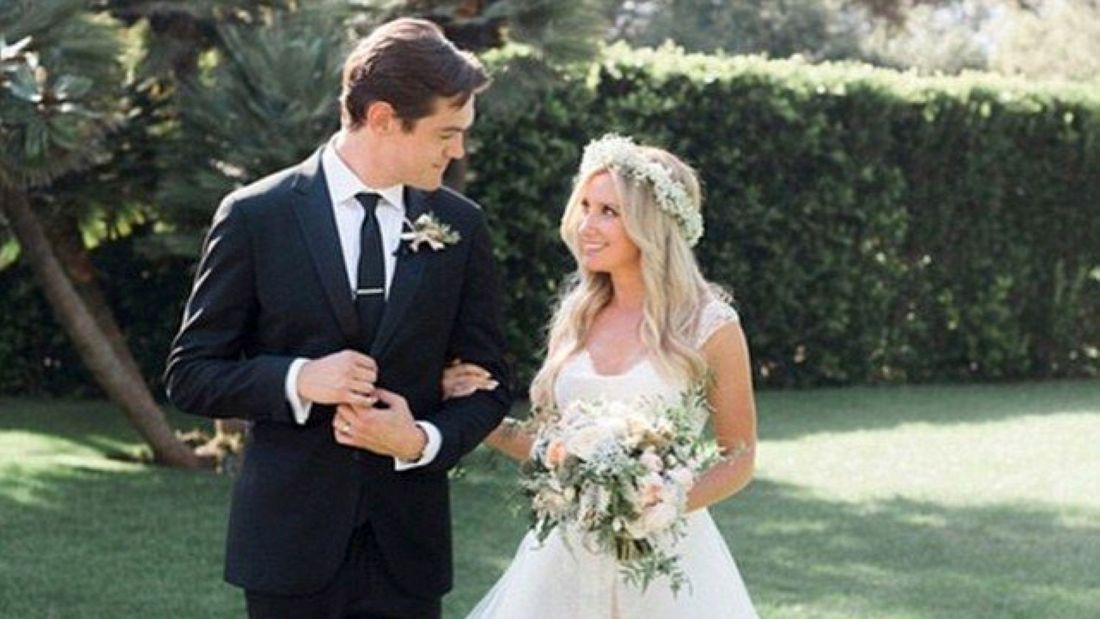 French and Tisdale met thanks to mutual friends, and they both felt a connection. Ashley told Ryan Seacrest;
"I think from the moment that him and I met, I just knew it. I was like, 'Ok this is the guy,' and he knew the same thing. It doesn't get any better. I just can't explain it."
The couple started dating, and the relationship flourished. French proposed to Ashley in August 2013 on the top floor of the Empire State Building.
French and Tisdale got married a year later in a lavish private ceremony in Santa Barbara, California. Ashley posted an Instagram photo of the married couple along with caption;
"Best day of my life! Introducing Mr. and Mrs. French Sept 8, 2014."
The couple is still going strong, and they recently celebrated their 5th wedding anniversary. Ashley Tisdale talked to Life and Style Magazine about the secret to their happy marriage;
"It's been great. I've been married for five years… it feels like yesterday we got married! … I would just say communication is a really big thing, no matter what. That could be any kind of relationship – friends, parents, boyfriend, or husband. I think that communication is the key to really being honest with yourself and other person. I think that that is a big part of a relationship."
He just recently watched High School Musical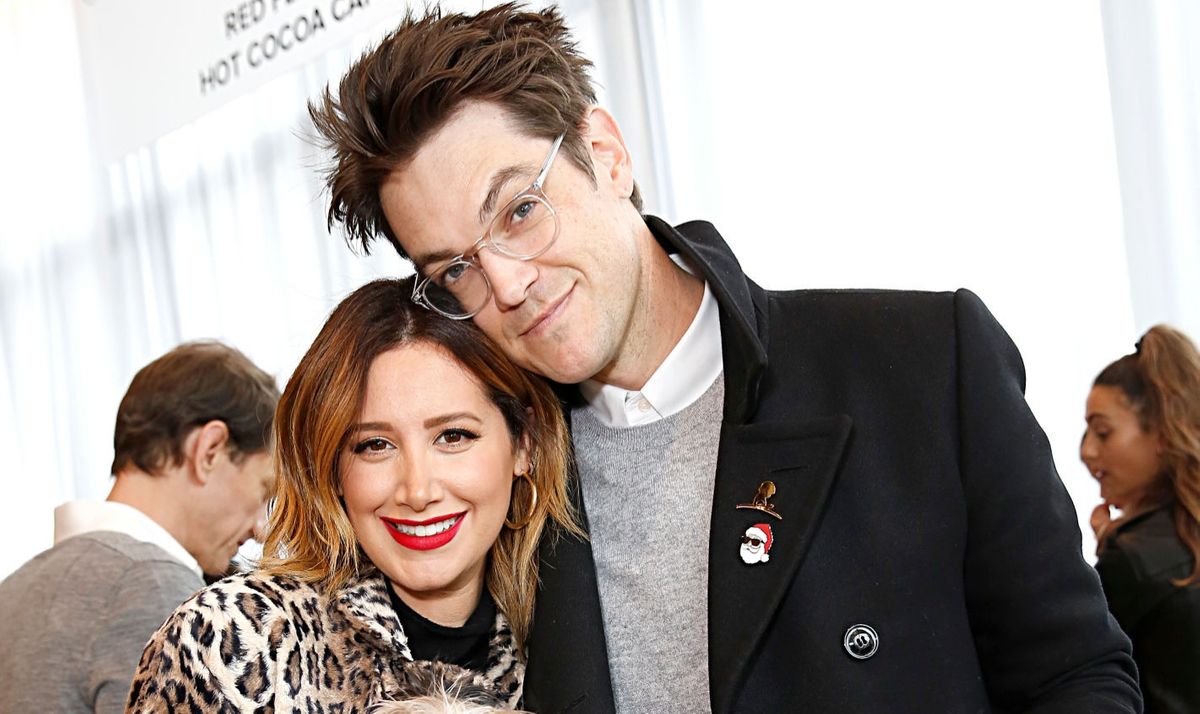 French and Ashley have been together for more than 7 years now, but it wasn't until late December 2019 that French watched High School Musical. Ashley played the role of Sharpay Evans in the franchise, and it's one of her most iconic film roles to date.
Christopher didn't watch the movies whey they came out, but Tisdale finally convinced her hubby to watch the movies. She posted several Instagram stories of iconic moments in the movie as French watched on.
However, French doesn't seem like he was overly impressed with the films. In one of the videos, Ashley asked French whether he would have watched the movies when he was younger, and he responded, "probably not."
---