Brigitte Bardot is an animal rights activist who gained fame as an actress and sex symbol in the late 50s and 1960s. Bardot mesmerized with her beauty when she appeared on the cover of Elle in March 1950. Her curvy yet toned body, shaped by three years of ballet practice, made her a famous prodigy.
Bardot's international breakthrough came via her role in And God Created A Woman. She specialized in portraying personae with hedonistic lifestyles in the 47 films she appeared in before her retirement. The multi-talented Parisian also performed in several musicals and recorded more than 60 songs.
Bardot gave up her entertainment career to engage in animal rights activism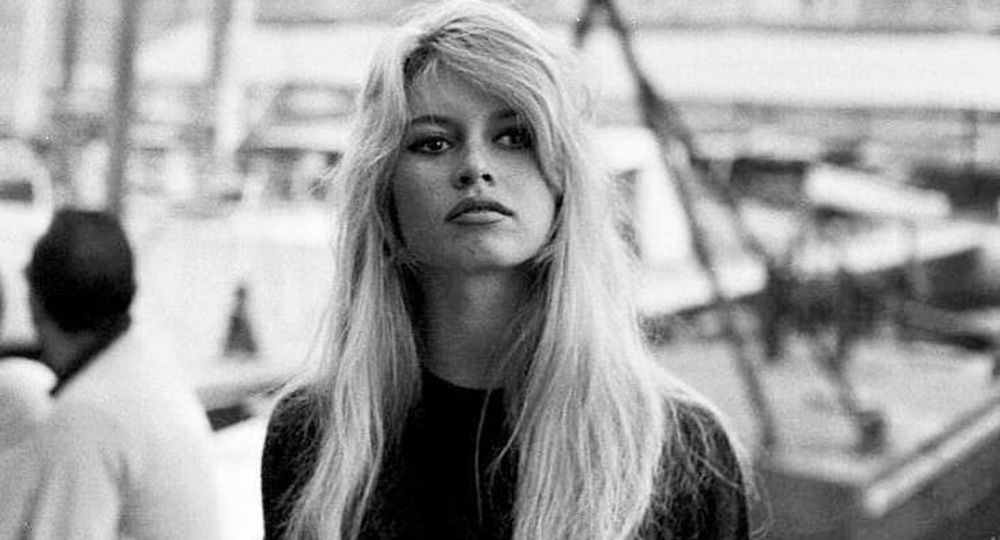 Brigitte expressed her love for animals in most of the things she did in her life. When on location, filming movies, she often picked up stray animals and sheltered them in her hotel room. She believed that animals deserved fair treatment and respect.
In 1973, Bardot retired from the entertainment industry to dedicate her life to animals. Nothing could lure her back, not even roles alongside Frank Sinatra, Steve McQueen, and Marlon Brando. "It's what I dreamed of," Brigitte told Vanity Fair. "It's what I always wanted." Bardot immersed herself into animal conservation proper in 1977 by campaigning against the killing of baby seals in Canada.
She formed the Brigitte Bardot Foundation for the Welfare and Protection of Animals in 1986. She raised money for the foundation by auctioning off personal belongings and jewelry, including gifts given to her by past lovers. "I never get hung up on the past – the memories are too negative," she told Vanity Fair.
Bardot runs her foundation in privacy, something she craved but rarely got during her over two-decade entertainment career. "I know what it feels like to be hunted," Brigitte laments in her memoir Tears of Battle: An Animal Rights Memoir. She writes that she gave up the glitter and adoration of her illustrious career to avoid dying alone like Marilyn Monroe and Marlene Dietrich.
"I was saving my life," she says. "This worship of celebrity…suffocated me." Bardot writes that, at first, she enjoyed the attention but quickly came to loathe it. "I still can't stand being watched," she adds. Therefore, she carries out her conservation efforts in anonymity from her homes in St. Tropez. She has been quite successful, as she writes in her book:
"We have financed the construction of a wild animal hospital in Chile, as well as a park to care for mistreated bears in Bulgaria, for koalas in Australia, for elephants in Thailand, and for horses in Tunisia. If the foundation wasn't active, a great many species conservation programs would be non-existent."
Bardot affirms that the controversial comments she makes are motivated by her love for animals
"Humans have hurt me. Deeply. And it is only with animals, with nature, that I found peace," Brigitte writes in her book.
Bardot has shown unwavering support for animal conservation, going as far as making racist and anti-Muslim comments. In the late 90s and early 2000s, she faced prosecution five times for 'incitement to racial hatred.' "I am a little tired of prosecuting Mrs. Bardot," prosecutor Anne de Fontette told the court in 2008.
The court handed down a 15,000 Euro fine that seemed to quiet down Brigitte. "I am fed up with being under the thumb of this population [the Muslim community] which is destroying us, destroying our country and imposing its acts," Bardot had said. She opposed the slaughtering of sheep without anesthesia.
In 2019, Brigitte sent a letter to the Indian Ocean island of Reunion, which described its people as 'aboriginals who have kept the genes of savages.' "Ordinary racism has no place in the exchange of opinions," France's Minister of Overseas Territories responded.
Bardot insists that she is not a political person, despite sending numerous letters to politicians praising or condemning their treatment of animals. "I am not playing political games," she told Vanity Fair. "I don't care. I don't bother with that. All of my causes, including the most radical, are motivated by the defense of animals."
Whether animal conservation justifies some of the controversial remarks Bardot makes is up for debate. In an interview with The Guardian, serial biographer Marie-Dominique Lelievre opined that Brigitte should keep some of her comments private:
"Animals are her whole life, and being the spontaneous woman she is, she expresses opinions that she should simply keep for herself. She doesn't really understand that being Bardot, her words, carry a certain weight. On many levels, she has remained an insouciant and egocentric child."
Also Read: Where is Yasmine Bleeth now? The Baywatch star lives a secretive life with her husband in Southern California
---