Brian Laundrie, a person of interest in Gabby Petito's murder, is still missing, despite concerted efforts by multiple authorities to find him. In fairness to the search party, the Carlton Reserve they suspect Brian is hiding in features dense vegetation and croc-infested marshes. In the Carlton Reserve, it's hard to find someone who wants to be found, let alone one whose fleeing.
The police insist that Brian is not suspected of a crime, but to many, the writing is on the wall: If police catch Laundrie, he will likely get charged with Petito's murder.
Brian Laundrie's parents, Roberta and Christopher Laundrie, have shied away from making public statements about the case and now stand accused of aiding Brian's escape. Let's look at their business and how the saga has affected it.
Brian Laundrie's parents sell and service commercial juicing equipment from the Florida home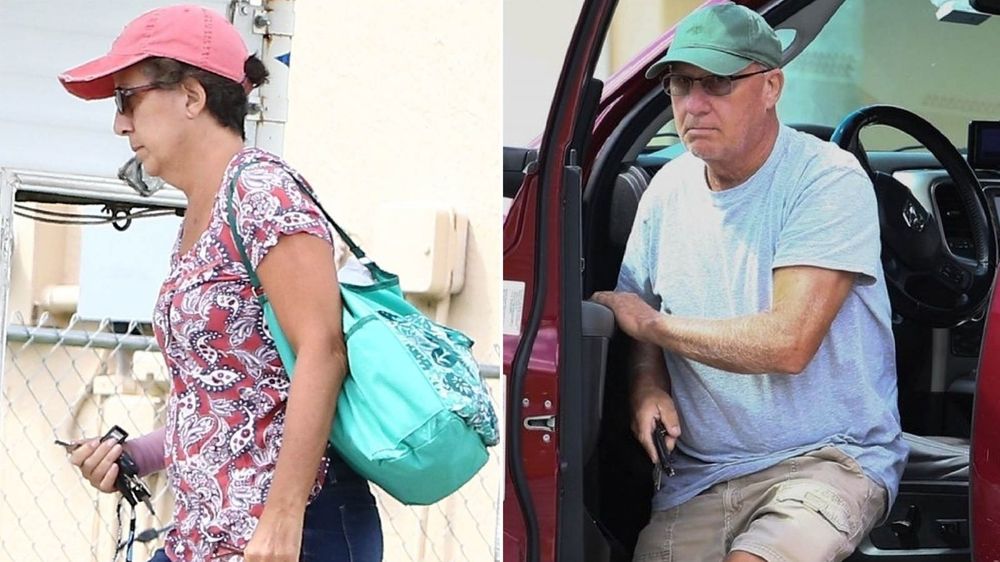 Roberta and Christopher Laundrie launched Juicer Services in 2017. Christopher is the CEO, and Roberta is the company's 'registered agent.' The pair operate their business from their 10,000 square-foot Florida home, which they acquired in 2017.
Before it was temporarily disabled, the company's website read: "Juicer Services specializes in the sales and services of juicing equipment – wheatgrass juicers, orange juicers, and vegetable juicing equipment."
The company's Yelp page has also been disabled after people left tons of vile messages about the Laundries on the site. Yelp allows customers to leave reviews about a product or a service and fosters interaction between customers and business owners.
Petito's family sent a cease and desist letter to Laundrie's family lawyer, Steven Bertolino, demanding the removal of Gabby's photos from the Yelp page. Gabby's family had tried and failed to remove pictures of Gabby. The family also demanded that the Laundries refrain from posting Gabby's photo on any platform.
The Laundries acted per the demand letter, but Yelp saw it prudent to disable the page temporarily. The alert by Yelp states that most comments being posted now relate to the news and don't provide an accurate description of the services offered by Juicer Services:
"While we don't take a stand one way or the other when it comes to this incident, we've temporarily disabled the posting of content to this page as we work to investigate the content you see here reflects actual consumer experiences rather than the recent events."
Steven Bertolino, Brian Laundrie's lawyer, denied claims that he is looking to profit from the case's publicity. "I have not advertised or sought business in over 20 years and I would certainly not use this case to drum up any business," he told ABC7.
Brian's parents are accused of helping Brian escape and lying to the police about his whereabouts
Roberta and Christopher have maintained silence through the saga, instead relaying messages through their attorney. "On the advice of counsel the Laundrie family is remaining in the background at this juncture and will have no further comment," a statement from the family said.
After the coroner confirmed that the remains found in Wyoming belonged to Gabby, the Laundries released a statement saying: "May Gabby Rest in Peace." The couple's daughter, Cassandra 'Cassie' Laundrie, issued her condolences to the Petito family via ABC News:
"Right now my husband and I would like to express our condolences and prayers to the Petito family. Gabby was a fun and loving influence to 'the boys' as she always referred to them. We will cherish all the time spent with her."
Brian's parents' silence hasn't helped their perception on the internet, especially in light of accusations that they may have helped Brian escape. On 17th September 2021, Roberta and Christopher told police that Brian left on 14th September with a backpack for a hike and was yet to return.
Per former America's Most Wanted host John Walsh, Brian's parents helped him escape. Walsh suspects that Brian left the house before 14th September. William and Charlene Guthrie's claim that the Laundries went on a camping trip on 11th September seemingly corroborates Walsh's claims.
The Guthries claim that the Laundries spent a weekend away from home. John Walsh further claims that Brian Laundrie's parents misled police about Brian's whereabouts to give him a head start. John told CNN:
"My philosophy is, he never went to the swamp. His parents and the lawyer bought him four days to get out in front of this. How the hell did this boy get out of the house? How did he get out of that house and get away? It's the public that will solve this case, and I believe the public will catch this guy."
Brian's parents are exempt from possible 'accessory after the fact' charges if they are found to have assisted Brian escape. However, they aren't immune to witness tampering charges and could even go down for obstruction of justice. Former prosecutor Mark Eiglarsh told News Nation:
"Let's say they tampered with evidence in any way, no exception for mom or dad on that one. They could be facing up to five years in prison as a third-degree felony here in Florida."
---