The search for Brian Laundrie has gained added significance following the coroner's confirmation that the human remains found in Wyoming belong to his girlfriend Gabrielle 'Gabby' Petito. Gabby's exact cause of death remains a mystery, but police say that Brian is a person of interest in the murder.
"The FBI and our partners remain dedicated to ensuring anyone responsible for or complicit in Ms. Petito's death is held accountable for their actions," FBI special agent Michael Schneider said in a statement.
So how did Gabby and Brian, a couple that seemed headed for marriage, end up in this situation? Follow me as I detail Gabby and Brian's story so far.
Brian disappeared from home after refusing to respond to police enquiries about Gabby's disappearance
On 1st September 2021, Brian Laundrie returned to North Port, Florida, from a road trip to western USA in Petito's 2012 Ford Transit van. At first, Gabby's absence didn't appear suspicious, but concern for her whereabouts grew as Brian refused to talk to the police about where he parted with Gabby.
Instead, Laundrie sent messages to the police through his lawyer. "We showed up. We see the vehicle. We take the vehicle," North Port Police spokesperson Josh Taylor told Insider. "We make an attempt to talk with Brian, and his family declined to make him available, and they gave us the information for his attorney."
Petito's mother, Nichole Schmidt, reported her missing on 11th September 2021. On 14th September, Laundrie issued a statement through his attorney stating that he hoped Gabby would be re-united with her family.
In response, Gabby's family released a statement imploring Brian to offer information about Gabby's whereabouts. A day later, the family released another statement saying:
"Brian, your silence is reprehensible. We beg you to do the right thing and help us bring Gabby home. Brian, whatever happened in Wyoming, happened. The only thing you can do is control what you do now. Tell us where Gabby is. You tarnish your love for her with your silence."
Laundrie's attorney, Steven Bertolino, restated Laundrie's refusal to cooperate with the investigation. On 17th September, police reported that Brian had disappeared from the family's home on 14th September 2021. The family had failed to report Laundrie's disappearance for three days.
On 19th September 2021, authorities found a body matching Petito's description and confirmed her identity shortly after. The police's search for Brian has centered in and around Carlton Reserve near North Port. Their search on Tuesday 22nd September yielded no results, and they plan to resume on Wednesday.
"Search of the Carlton & nearby lands concluded for the evening," a tweet by North Port Police reads. "Nothing of note." FBA investigators also searched Laundrie's parents' home. They carried several items and towed away a Ford Mustang convertible.
We will keep you updated on further developments.
Gabby and Brian had set out to tour national parks in western USA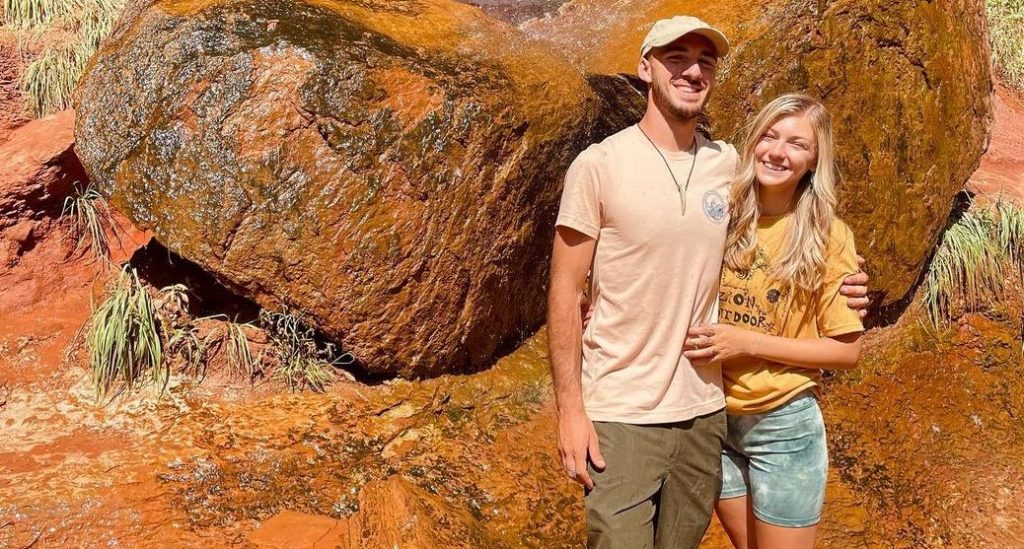 Brian and Gabby launched their cross-country trip from Blue Point, New York, on 2nd July 2021. "She wanted to cross the country in the camper van and live the van life and live free," Schmidt told KSL.
The road trip was scheduled to end in Oregon in October. Laundrie and Petito documented every stop in their journey. Photos from Kansas, Colorado, and Utah filled Gabby's Instagram page.
Per a post in early July, Gabby and Brian had been on another cross country trip in Gabby's car, but it was nowhere near as fun as the trip in the Ford Transit van. Petito wrote:
"After going on our first road trip across the country in my tiny car, we felt like there was just so much we missed. Turning this Ford Transit essentially into a camper was such an adventure in itself, but I couldn't love the way it turned out more! All the places, it's brought us so far have been amazing!"
The frequency of Gabby's posts started to reduce in August 2021. She posted her first August photo on the 12th showing Arches National Park in Grand County, Utah. A week later, the pair launched a YouTube channel titled Nomadic Static, on which they posted a montage of their travels.
Gabby also posted several Instagram photos on the 19th. Three days later, Petito's father ordered them food via Uber Eats as Gabby didn't have an internet connection. "It was the last time I spoke to her," Joseph Petito told KSL.
Petito and Schmidt FaceTimed on 24th August as the couple departed Salt Lake City. The last post on Gabby Petito's Instagram came on 26th August 2021. The photo had no location, but it seemed to be taken in Ogden, Utah.
Petito and her mom exchanged texts until the 30th of August, but she told police that her final texts appeared suspicious. "Can you help Stan, I just keep getting his voicemails and missed calls," Gabby texted on 27th August. The text raised Schmidt's concern as Petito never referred to her grandfather as Stan.
"No service in Yosemite," read the last text from Gabby, which the family doubts she wrote.
Gabby's mother claims that the pair called off their engagement before starting the trip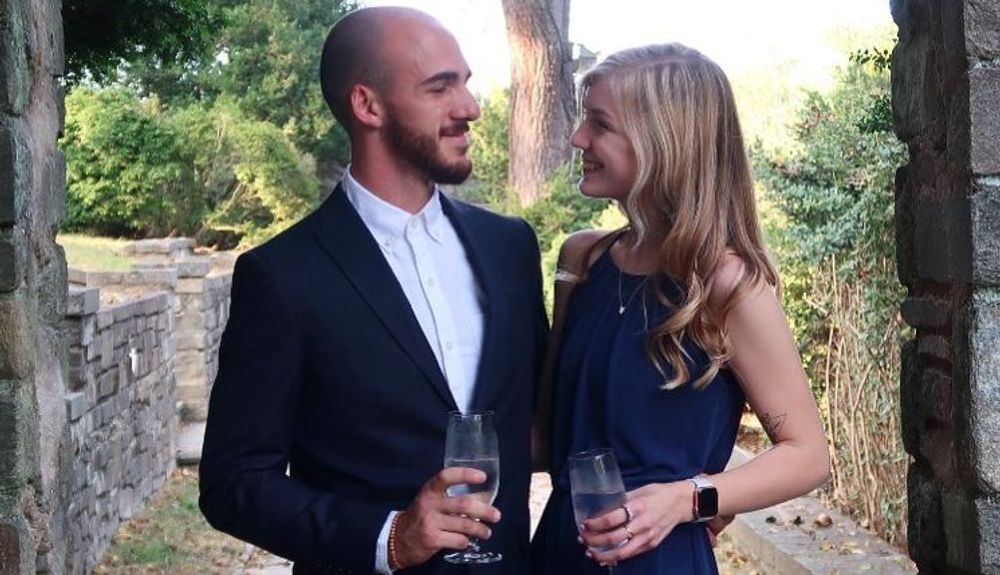 Gabby and Brian started dating in March 2019 after graduating from the same high school. They announced their July 2020 engagement on Instagram.
"My biggest fear is that one day I'll wake up and it will have been all been a dream, because that is what every second has felt like since the moment we found each other," Brian wrote. "Till death do us part or until I wake up, I'm so happy the answer way yes. Love you hunny."
However, Nicole Schmidt told The Daily Mail that she suspects the pair had broken off their engagement before the trip. "I think they kind of put that on hold just because they felt it was a little fast," Schmidt said. "They were excited at first, but then they were like, let's just wait we're very young."
"So they were really just boyfriend and girlfriend." Following an altercation between the couple on 12th August, Gabby was heard on police bodycam footage referring to Brian as her boyfriend.
Police responded to a 911 call by a man stating that he saw Gabby and Brian engage in a physical fight. Officer Daniel Scott Robbins responded, pulling the Ford Transit van over as it traveled 30 mph over the speed limit.
Robbins observed Gabby crying in the passenger seat and reported that she was struggling with her mental health. Brian stated that he'd argued with Petito and that Petito struck him thinking that he would abandon her after an argument. Bodycam footage revealed that Gabby seemed severely distressed.
"After evaluating the totality of the circumstances, I do not believe the situation escalated to the level of domestic assault as much of that as a mental health crisis," Robbins wrote. Per officer Eric Pratt the pair 'reported they are in love and engaged to be married and desperately didn't wish to see anyone charged with a crime.'
Bodycam footage showed Petito apologizing to Brian for being 'so mean' in an argument. Police recommended that the pair separate for the night to let tensions cool: Petito stayed in the van while Brian checked into a hotel.
Nicole Schmidt reported that as the trip went along, there 'appeared to be more and more tension between her and Laundrie.'
---