Adam Sandler's Hustle on Netflix tells the story of Bo Cruz, a Spanish basketball prodigy who wishes to play in the NBA but doesn't have the resources to prove his credentials. His hopes lie in Stanley Sugerman (Adam Sandler), an experienced basketball talent scout looking to rejuvenate his career.
Sugerman presents Cruz to his employers, the Philadelphia 76ers, who are unconvinced of his talents. Facing orders to let Bo Cruz go, Stanley quits, vowing to turn Bo Cruz into a top pick in the NBA Draft.
Hustle's ties to real-life basketball and the presence of NBA stars in the film have made people wonder whether Bo Cruz is a real person.
Bo Cruz is a fictional character who shows how difficult it is for foreign players to make it in the NBA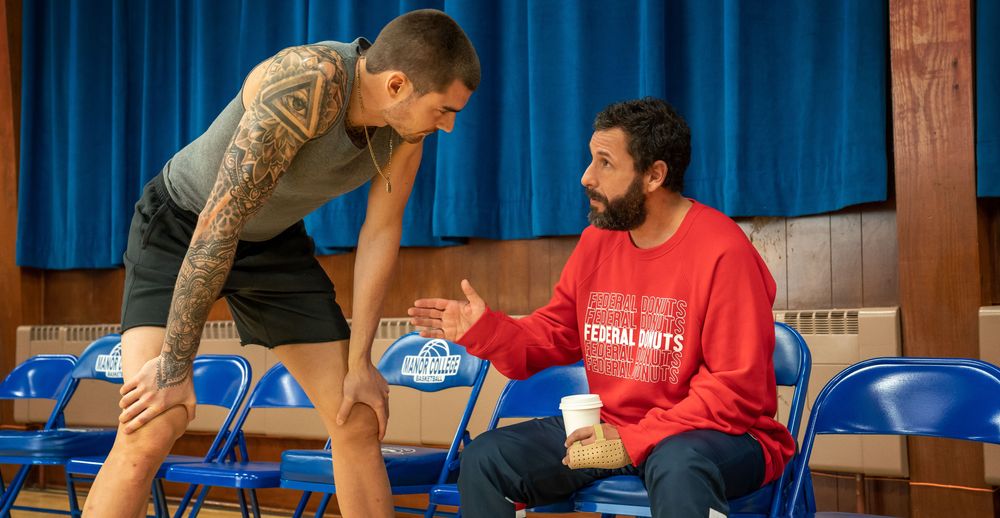 Bo Cruz is a fictional character created by Hustle's filmmakers. The presence of several NBA stars and legends, including Trae Young, Charles Barkley, and Luka Doncic, might have convinced fans that Hustle's narrative is factual.
However, the story in Hustle is fictional. Nevertheless, it shows fans the difficulties faced by foreign players looking to make it in the NBA.
Cruz possesses raw talent, but his financial situation bars him from progression in the sport. Indeed, his shot at NBA success comes through sheer luck: Sugerman spots Bo while looking for a pickup game in Spain.
Eyeing a life-changing contract worth $900,000, Bo travels to Philly alongside Sugerman to show 76ers executives his potential. However, the team's chair orders Sugerman to drop Bo.
Stanley knows Bo has enormous potential but lacks the mentality, skills, and physical conditioning of players who've come through the United States' basketball system. Due to a lack of coaching and infrastructure, many talented international players face similar struggles.
The likes of Luka Doncic show that talents from outside the United States can prosper in the NBA. However, stories like Bo's show that many international talents slip through the recruitment net due to poverty.
Juancho Hernangomez, a player for the Utah Jazz, portrays Bo Cruz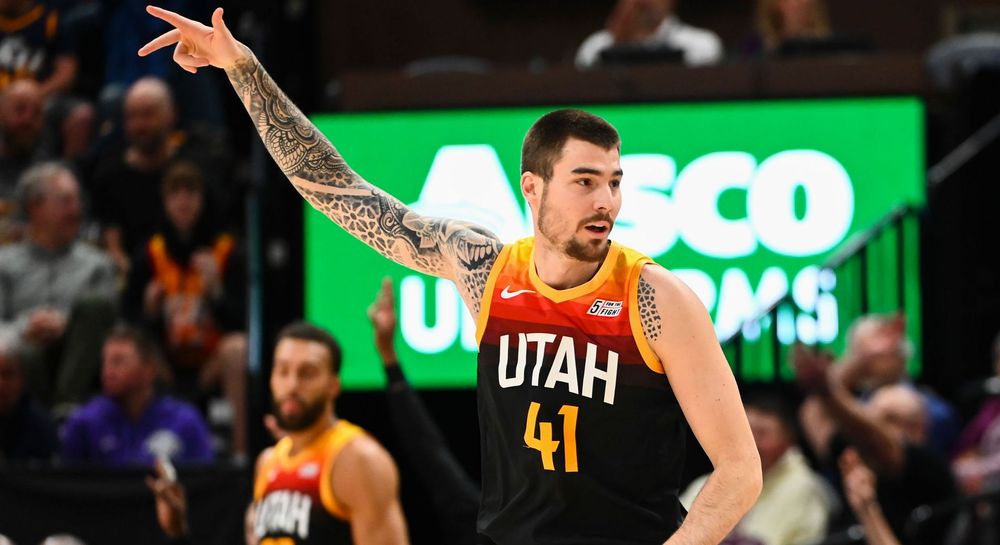 Part of the confusion about Bo Cruz's identity stems from people's familiarity with Utah Jazz's Juancho Hernangomez, who portrays Bo in the film. Juancho hasn't delivered on his immense promise, but many NBA fans know him.
Hernangomez's career started with the youth teams of CB Las Rozas and Real Madrid. He moved to Club Baloncesto Majadahonda before signing his first professional contract with CB Estudiantes. Juancho impressed following promotion to the main team, earning entry into the 2016 NBA draft.
The Denver Nuggets selected Juancho with the 15th overall pick. The team sent him to the Sioux Falls Skyforce of the NBA Development League but recalled him after a stunning performance in his first game.
Juancho delivered arguably his best NBA performance in February 2017 against the Golden State Warriors: he scored 27 points and recorded ten rebounds in a 132-110 win. He sat out most of his second season due to a mononucleosis diagnosis.
Hernangomez joined the Minnesota Timberwolves in 2020. However, he didn't enjoy his time with the team: Juancho arrived at training camp out of shape, contracted the coronavirus, and lost his starting spot following a row with the team's management.
Juancho has since been traded to the Boston Celtics, San Antonio Spurs, and Utah Jazz. Unless he finds a team to sign him, Juancho will become an unrestricted free agent at the end of the 2022-23 season.
Hernangomez made his acting debut in Hustle and provided a stellar performance. Unlike Bo, perhaps his future lies in Hollywood rather than on NBA courts.
---