Celebrities as famous as Billie Eilish face constant probing about their private lives. Fans want to know every little aspect of their favorite stars' lives. However, much to the dismay of fans, some celebrities, including Billie, are pretty private, releasing as little information about their personal lives as possible.
On the one hand, you have fans craving details about a celebrity; on the other, you have a star unwilling to indulge their fans. The situation creates a fertile ground for the spread of rumors as netizens look for any crumb of news – valid or otherwise – about their favorite star.
The latest viral rumor claims that Billie Eilish is pregnant.
Billie Eilish is not pregnant but would like to have children in the future
Rumors about Billie's fake pregnancy emerged following her appearance at the Oscar awards, overshadowing her and her brother's win for best original song.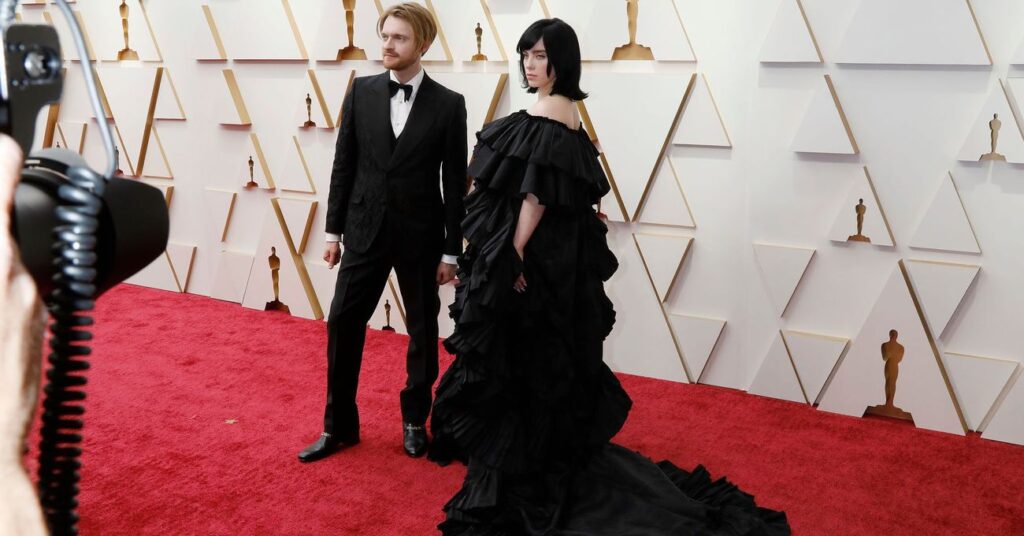 The false reports stemmed from Billie's fashion choice. Eilish wore a custom ruffle gown designed by Gucci.
Some fans saw the gown as a strategy to hide her baby bump. Others fueled the rumors by alleging that Bellie kept holding her belly while posing for photographers.
In reality, Billie was likely showing off her jewelry to photographers, not clutching on a dreamed-up baby bump. Eilish didn't address the motivation behind her gown, but it's unlikely that she chose it to hide a baby bump.
Billie isn't the only celebrity rumored to be pregnant because of her fashion choices. Some netizens recently speculated that Madonna was pregnant due to the appearance of a dress she wore to Britney Spears' wedding. 
Eilish isn't pregnant now, but she told The Times UK that though she has reservations about parenting, she'd love to have children in the future:
"I would rather die than not have kids. I need them. The older I get, the more I experience things, I just think, what am I going to do when my kid thinks that this is the right thing to do and I'm, like, no, it's not! And they won't listen to me."
Eilish is currently single after breaking up with her ex-boyfriend Matthew Tyler Vorce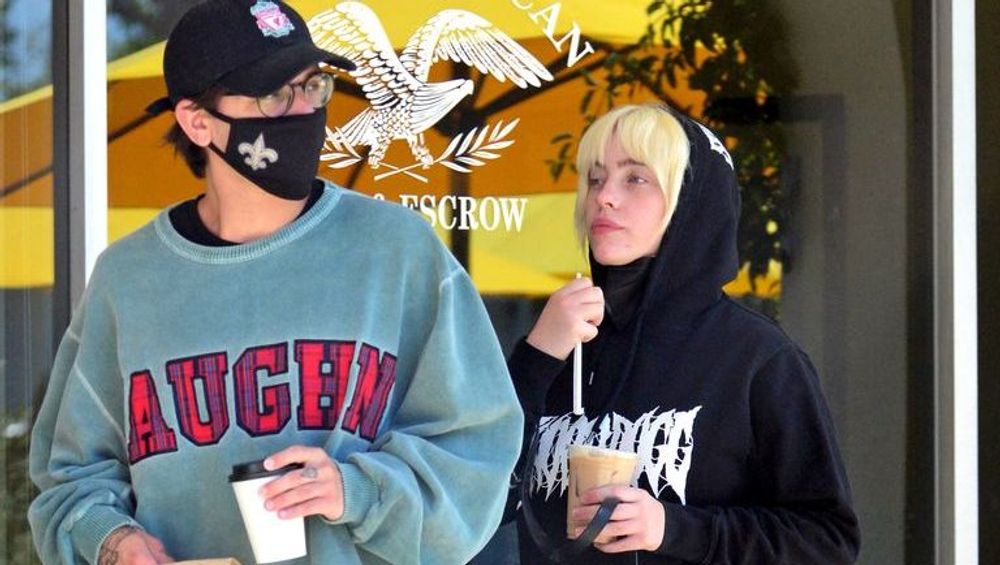 Rumors about a relationship between Billie and Matthew sparked in April 2021 after people spotted them getting cozy while purchasing coffee in Santa Barbara, California.
A little over a year later, Matthew confirmed the split via Instagram. He wrote: "Nobody cheated on anyone. Relationships end. Simple as that. Creating rumors and LYING on the internet is dangerous."
Vorce, an actor, received a lot of backlash following the news, prompting him to call out Eilish's fans for being abusive. He wrote:
"The fact that thousands of people take time out of their day to write the most heinous things on someone they will never knows post is the most cowardly thing you can possibly do. Live your own life."
Netizens swiftly forced Matthew off his high horse by unearthing social media posts he made using offensive slurs and language about gay and Black people. Vorce said he was 'ashamed and deeply sorry' about the uploads. He added:
"I shouldn't have used this language in the first place and I won't use it again. I am so sorry for the hurt I have caused. I take full responsibility and continue to hold myself accountable for my actions."
Eilish is single and has previously spoken of the joys of singlehood. Billie told Rolling Stone that she was thriving and 'happier than ever' following her breakup from ex-boyfriend Brandon Adams. Eilish added:
"I didn't know how [to live on her own] before, which is ironic because I had never been in a relationship that allowed me to really exist with that person anyway. My emotion always is because of somebody else's, and that had been such a big pain in the ass."
---