The search for Athena Strand ended in the worst possible way as authorities found her body in the city of Boyd, 11 miles away from her father and stepmother's home in Paradise, Wise County. Strand's stepmother reported her missing on the evening of 30th November 2022 after the pair had an argument.
She searched for the girl for one hour before calling the authorities. Strand's alleged kidnapper and killer, Tanner Lynn Horner, is in police custody and has reportedly confessed to the crimes. "Any time there's a child that dies, it just hits you in your heart," Wise County Sheriff Lane Akin said.
Athena was supposed to return to her mother's residence in several weeks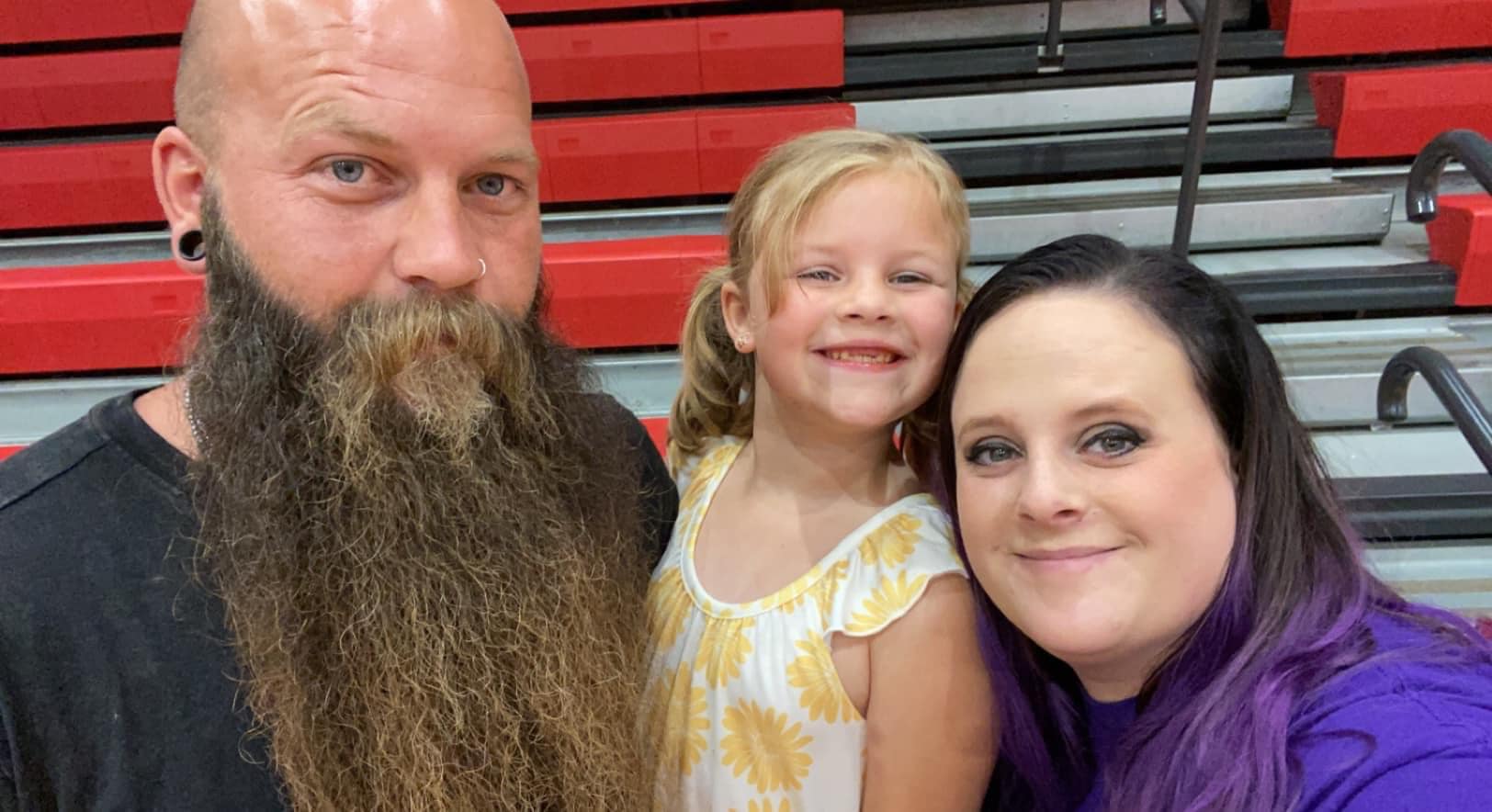 The seven-year-old Athena Strand was born to her mother, Maitlyn Presley Gandy, and her father, whose identity remains unclear. Maitlyn took custody of Athena after she and Athena's father separated. Presley describes herself as a nurse and a mother of two on Facebook. 
Gandy allowed Athena to spend the fall semester with her stepmother and father. Athena was due to return to her mother's residence in Oklahoma in several weeks. Gandy's father was reportedly away on a deer hunting trip when Athena vanished. 
Gandy drove from southern Oklahoma to Texas to assist authorities, volunteers, and other family members with the search for her daughter. Athena's stepmother speculated that she may have walked away from the house and gotten lost on the way back. 
However, Athena's relatives disputed that theory, claiming the young girl was too afraid of the dark to flee from home. Keeland Kulbeth, Athena's aunt, told NBC 5:
"We definitely don't believe Athena ran off. She may have been upset at the dad's leaving, and my have, I don't know honestly, just from what I was told, she may have gotten upset. She's a very girly girl. I just can't see her running off and leaving."
Athena's parents were devastated after learning about Athena's death
Pastor Charles Pugh of the First Baptist Church of Cottondale comforted Athena's parents as the search for their daughter continued. According to CBS News, Pugh was present when Athena's parents received the news about Strand's death.
"He[Athena's father] is just kind of numb I think," Pugh told the outlet. "There was a lot of sorrow, but he held up as good as you couple expect anybody to," Pastor Charles told FOX 4 News.
"Your heart goes out to the parents," Pugh added. "It's just so random it seems like, that it happened that way."
Maitlyn referred to Athena as 'perfect and too beautiful' on Facebook. She continued: "Daddy and mommy were scared of how beautiful she has always been and we feel like we failed you. No one deserves what happened to you, but especially you. I love you and love doesn't even cover it. Mommy is broken without you."
Maitlyn shared that she'd been awake for days since learning about her daughter's disappearance. "Please hold your children tighter than normal for me tonight," she wrote. "I know I will never be complete again."
Maitlyn thanked the volunteers and government agencies that searched tirelessly for Athena. She asked her followers to pray for the people who processed Athena's crime scene. She wrote: "Athena's mother, me, Maitlyn Gandy, thanks you from the bottom of my heart. I don't know how to thank each and every one of you."
Maitlyn Gandy hopes to get justice for her daughter
Athena's parents have received heartwarming support from their community. Wise County Judge J.D. Clark urged North Texans via Facebook to wear pink, Athena's favorite color, to remember her. "My heart is so heavy about Athena," the judge wrote.
Maitlyn thanked everyone for their support and donations. She reserved a special appreciation for the town of Weatherford, which lit a pink Christmas tree in Maitlyn's honor:
"I would also like to thank the town of Weatherford for lighting a pink Christmas tree for Athena. I know I told everyone pink is her favorite color but also, her favorite holiday is Christmas and I can't tell you how excited she was and how much she was looking forward to Christmas and coming home in a couple weeks."
Gandy referred to Tanner Lynn Horner, Athena's alleged killer, as an 'absolute monster.' She thanked the efforts of people working to move the trial to another county or district in Texas. Maitlyn continued:
"I do not want the bastard that took my baby from me and brutally murdered her to go to any city, town, county, state, or country without every single person knowing her face. She no longer has a voice but I will be the best voice I can as a mother for her and I will not stop."
Strand's grandfather, Mark Strand, wrote on Facebook that he'd forgiven Lynn, despite his body urging him not to. Strand noted that 'God's voice' had encouraged him to pursue forgiveness:
"Hate will not win. I hope my family will understand that I don't do this for the sake of this man. I do this for the sake of my family and myself and to Honor the voice of God who is giving me the strength to say this. I do this to honor our precious Athena who knew no hate."
Mark wrote that he was angry and leaning towards seeking revenge, but a voice in the back of his head prompted him to forgive. He continued:
"If I allow this hate to consume me, that voice will fade and eventually be silenced. Then that ugly spirit of hate will have succeeded and that's why this gentle voice persists to tell me I need to forgive this man."
---