Art Garfunkel is a beloved American singer whose career started in 1956 alongside his childhood friend Paul Simon. The Grammys recently honored Paul Simon's achievements via a tribute concert dubbed Homeward Bound: A Grammy Salute to the Songs of Paul Simon.
Garfunkel is best known for his collaboration with Simon in the folk rock duo Simon & Garfunkel. The pair split in 1970 due to personal differences, with Garfunkel eventually winning eight Grammys, including a Lifetime Achievement Award.
It would have been fitting for Simon to share the stage with Art as the Grammys feted him. However, Simon performed alone, leading to questions about Art's whereabouts.
Art Garfunkel is still alive and recently canceled his European tour due to COVID-19 concerns
Art Garfunkel, 81, is still alive. He resumed touring in the fall of 2021 after taking a break due to the coronavirus pandemic. Garfunkel announced his return to the stage via a video posted on Vimeo by Tin Mirror Productions in August 2021. "How I've missed performing – it's been over a year now," Garfunkel said.
Despite the threat posed by various coronavirus strains, Art embarked on tour. For an unclear reason, Art canceled his December 2022 US shows. Garfunkel's website revealed that despite the musician's desire to perform in Europe, his doctor had forbidden it due to coronavirus concerns.
Nearly seven decades after his debut, Art's passion for music shines bright. We expect him to resume touring in 2023.
Fans planning to see Garfunkel should prepare for a solo act – he's unlikely to perform with Simon ever again. The pair's split at the height of their success shocked their fans. The separation happened because Paul released a single using a pseudonym behind Garfunkel's back.
To Art, the betrayal of trust was unforgivable. "He made a record without telling me," Art told The Guardian. "He was my best friend and I thought friendship involves candor and telling a friend what's up, so the fact that he had a hidden surprise shocked and hurt me."
Art and Simon have tried reconciling on several occasions, but it hasn't worked out. Though they appreciate each other's talents, their personal differences prevent them from working together. Paul told NPR:
"Quite honestly, we don't get along. So it's not like it's fun. If it was fun, I'd say, OK, sometimes we'll go out and sing old songs in harmony. That's cool. But when it's not fun, you know, and you're going to be in a tense situation. So that'll never happen again. That's that."
"There's a real sense of, I may not hear from him again," Art told The Dallas Morning News. "And I don't know if I care."
Garfunkel lost his voice in 2010 and regained it through intense practice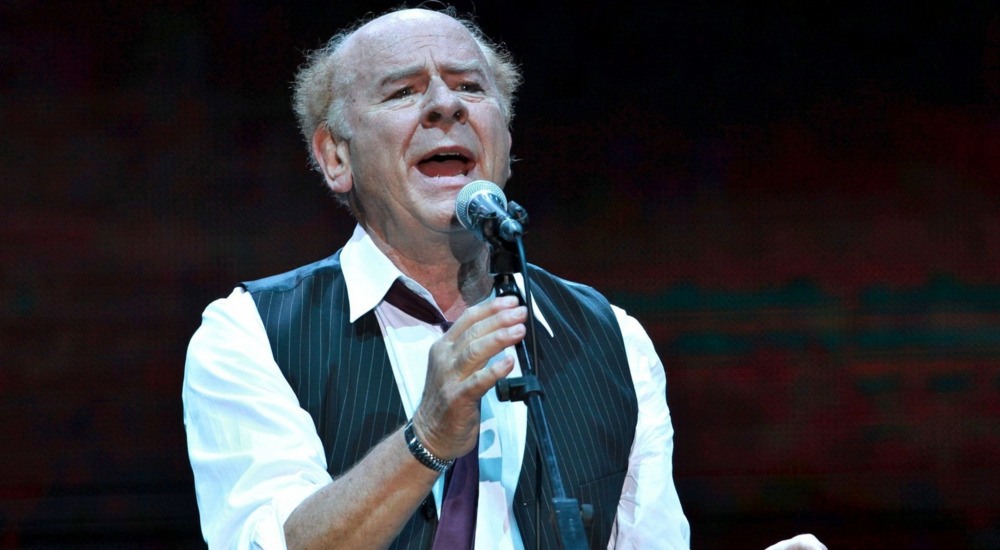 In 2010, Garfunkel lost his voice due to the inflammation of his vocal cords. Some people lose their voices and never regain them, but Art was determined to recover his voice. Garfunkel told Rolling Stone:
"I don't know how to be an Art Garfunkel that doesn't sing. I was dedicated to my own recovery. And it took years. I would book a hall that was empty and sing to an empty hall."
Despite carrying an ailing voice, Art resumed his tour. He discovered that performing before audiences accelerated his recovery. He continued:
"Here's the insider [tip]: If you pretend that you are recovered and go onstage and do your best and take the bravery of being a little crappy, but also a little there, you pull your recovery along. And by 2014 I was singing again and I was grateful to God."
Art told the publication that he gives thanks to God at the end of every show; he views his voice as a gift from God.
During his breaks from tour, Art enjoys reading in the library of his Upper East Side penthouse, which he shares with his wife, Kim. The couple has two sons: James and Beau Daniel.
Damage caused by a February 2015 fire forced Art and Kim to move out for a couple of years. The fire burned 100 books, but Art replaced them. He told Rolling Stone: "We have three floors. The top floor is my library. I like to be up there to make my phone calls and do my writing."
---