Mew Suppasit and Gulf Kanawut are the stars of Thailand's BL series TharnType: The Series. Mew plays the role of an openly gay freshman called Tharn while Gulf plays the role of a complicated and homophobic student named Type. Tharn and Type end up sharing a room and starting a relationship.
The series received global praise, and Mew and Gulf's popularity grew massively. People started to 'ship Mew and Gulf in real life due to their intense chemistry on-screen. The pair's connection helped them earn the Best Kiss Scene award at the LINE TV Awards.
This piece will look at Mew and Gulf's relationship in real life.
Mew and Gulf are close, but they haven't confirmed a relationship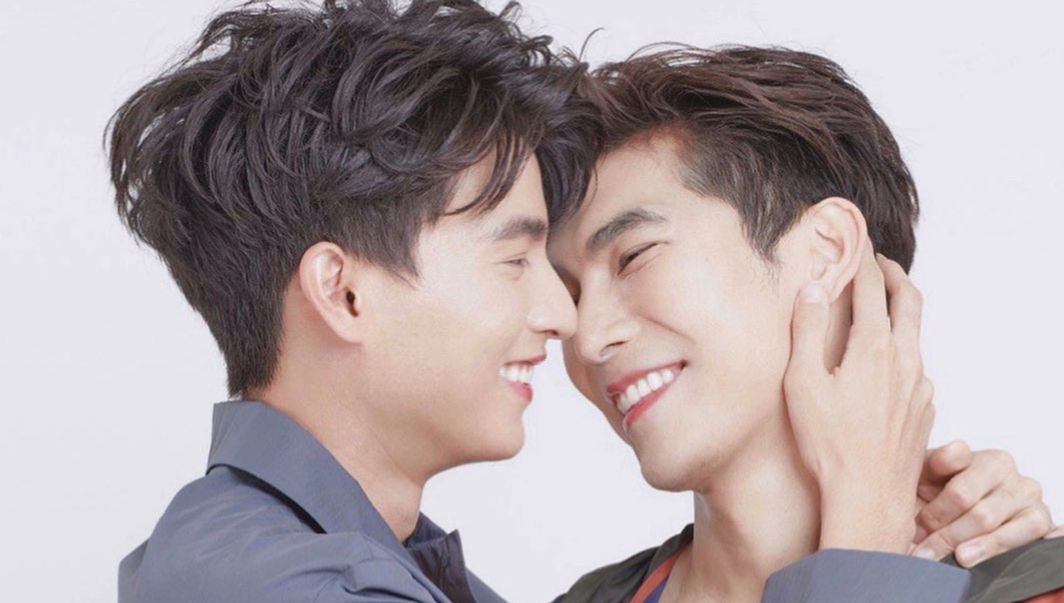 Mew and Gulf fanned relationship rumors when they started behaving like a couple during promotional fan meets. Behind the scenes footage of the couple during TharnType's filming also showed that they had a strong bond. They rarely left each other's side, and even napped together during breaks in filming.
During promotional events, Gulf and Mew responded to fan suggestions that they engage in couple-like activities. They were requested to hug and touch each other and to divulge the status of their relationship. Gulf and Mew didn't respond to all requests, but when they did, they certainly looked like a couple.
The pair has been secretive about their real-life relationship. They only refer to themselves as brothers, but it's clear to see that they share a deeper connection. The couple hasn't announced whether they are dating, but it seems like a just a matter of time until they make it official.
The couple had a public spat, but they quickly resolved their issues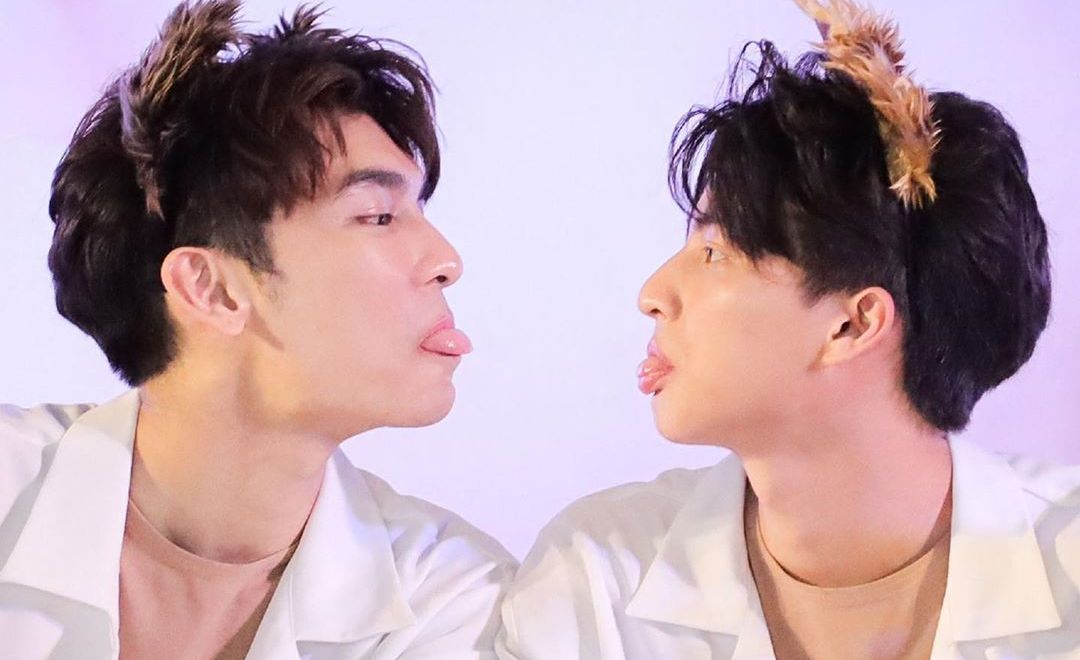 In February 2020, Mew and Gulf had a spat which spread to Twitter. Mew posted cryptic messages on the platform which seemed to be aimed at Gulf. It's unclear what caused the feud, but the pair smoothed things over in a subsequent Instagram Live session.
During the session, the pair's co-star Run Sirorattana called and asked them about their spat. Mew tried to pin the incident on Gulf while Gulf appeared to have no clue about what Mew was talking about. The pair proceeded to throw playful insults at each other and finally seemed to put the feud behind them.
Mew and Gulf are no strangers to bantering each other. They cheekily throw shade at each other during interviews, and they appear to enjoy it.
Also Read: Are Lee Min-ho and Kim Go-eun dating? Everything we know
---