After a four-year hiatus, Paramore is back, which means more of Hayley Williams on our playlists. Paramore never officially disbanded, but the signs were ominous: for instance, Williams, who'd renounced solo projects, released her first solo music in 2020. To some fans, Hayley going it alone suggested her Paramore days were over.
However, Paramore was never over – the bandmates needed some time to recharge. For Hayley, recharging involved spending time with her family. She told Radio 1's Future Sounds with Clara Amfo:
"We all really needed it [a break] to find our identity apart from Paramore. I was glad we were home because we were part of our own community in Nashville, and we got to be part of it as citizens, as friends, a daughter, [and] a sister."
Hayley got PTSD due to her parents' early divorces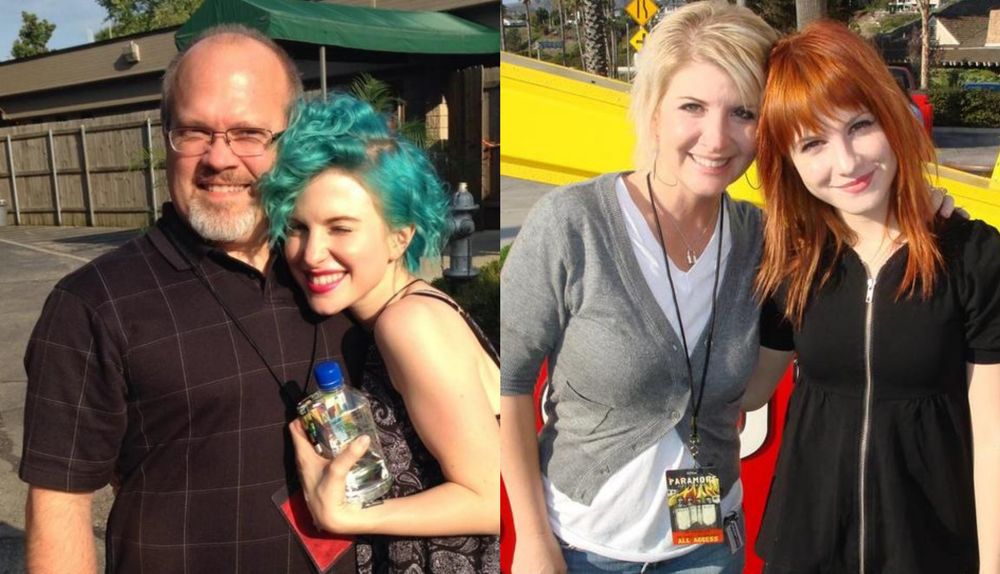 Cristi and Joey Williams welcomed Hayley Williams on 27th December 1988. Hayley hasn't spoken about her ethnicity, but we suspect she is Caucasian. Unfortunately, Cristi and Joey had an unhappy union – Hayley's earliest memory is of one of her parents' fights.
The couple separated when Hayley was four but continued living together until their divorce in 2002. Therefore, Hayley spent a large chunk of her childhood in a divided home. Hayley told i-D that she realized during therapy decades later that her parents' disputes affected her life:
"I really thought 'what a clichéd thing to be affected by — that can't be my scar or emotional wound', because everyone's parents are divorced. I was so desensitized to it, I felt silly being affected by it. And the truth is that it was the most pivotal moment in my entire life."
Through therapy, Hayley realized she blamed herself for her parents' divorce. Cristi remarried shortly after 2002, but she married 'a really awful man.' Williams told The Guardian that Cristi's second husband was a 'nightmare of a stepfather.'
Joey also remarried, but his second union was also unhappy. When Hayley and her mom fled to Franklin, Tennessee, Cristi and Joey were in the midst of their second divorces.
Hayley looked up to her grandparents, who'd stayed together since they were 12. Ironically, her grandma helped her process her parents' separations – she informed Hayley that some families live in separate houses.
Williams has recently gotten close to her step- and half-siblings
Hayley has several step- and half-siblings from her parents' other marriages. Williams has two half-sisters from her father's second marriage and three stepbrothers from her dad's current wife. "I don't like saying stepmother, it feels so rude," Hayley told L'ODET.
Williams also has two stepsisters from her father's current marriage. "I don't see them much, but the younger of the two I've gotten to see a bit lately and she is super cool," Hayley said.
Hayley told the outlet that, until recently, she was never close to both sides of her family simultaneously. During 2021's festive season, Hayley spent time with both sides for the first time. "It just felt really comforting," Williams said. She continued:
"I'm dealing with a Nana in the hospital and I'm watching my mom take care of her. I'm just thinking to myself that these siblings, these people — we're going to be the ones taking care of each other and our parents. I'm really thankful to feel closeness with all of them now. Family is just a really poignant subject."
Williams views her bandmates as her chosen family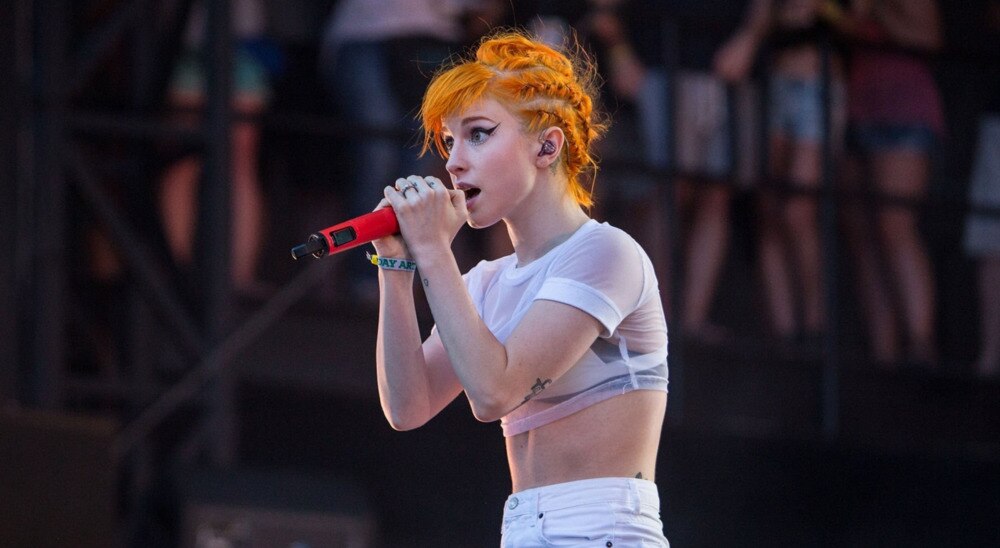 As an eight-year-old watching MTV, Williams' dream of becoming a musician manifested. She told The New York Times that she craved companionship from bandmates. "I wanted to be part of a family, you know?" Hayley said.
After moving to Franklin, Williams met Josh, Zac Farro, and Jeremy Davis, her future bandmates. The band enjoyed practicing and bonding after school and didn't envision they would become a global act. "[I found] people that were like me and I was like them, too," She told L'ODET.
Unfortunately, internal conflicts led to the departure of some bandmates, sparking fears that Williams' chosen family was also going to crumble. Hayley told i-D that she's tried everything to keep Paramore together:
"I've been trying to keep that family together since I was a kid and we've obviously gone through our own ups and downs — it's like a fucking soap opera."
Hayley is the only Paramore member featured on all band projects – she is the glue that holds the band together. She told The New York Times:
"I found my people at 13. You never just get to be friends with the same people your whole life, let alone have a second chance with them when you fall apart."
Williams told L'ODET in 2019 that as long as she, Zac, and York are still alive, Paramore will never die: "So I feel like, yes, I want to be in Paramore… I've been in a band with them since I was 12; I don't think the band is going anywhere. As long as we're friends, the band just is. It's just in us."
"I learned that chosen family was just as vital as family of origin," Hayley said. "And my chosen family is my band."
Hayley felt obligated to make her marriage work because of her past trauma
Hayley's childhood trauma forced Hayley to hold onto relationships for far too long. Williams didn't want to get married to Chad Gilbert, but she went through with the union anyway. She told L'ODET:
"I didn't really want to get married; I thought I did, but I didn't. I thought it would help. And I couldn't keep that together either. So I've had a lot of unraveling and deconstruction of my ideas of family, loyalty, commitment."
"I think for a long time I wanted to create what my parents didn't create for me," Williams told The New York Times. Hayley wanted so badly to make the marriage work that she considered quitting music. She even contacted Julie Greenwald, the COO of Atlantic, with a proposal to restructure Paramore's contract.
"I was in a very unhealthy relationship, and I just kept thinking: 'I can fix it this time,'" Williams told The Guardian. "I wanted the whole thing – the family – and I thought I might even stop doing music for a while to do that. Give up the thing that's the most precious to me? Are you kidding me?"
Williams inadvertently announced that her marriage was doomed through songs on Paramore's fifth album, After Laughter. "I think a lot of people knew I was headed for divorce before I did," Hayley told i-D. "It takes us such a long time to see our own shit, sometimes. I wish life wasn't like that."
Hayley hopes to raise kids of her own someday. She said: "I'm grateful for the boundlessness of family and that allows me to be more hopeful that I can create my own some day that is blood. And I can let that be shaped however it's supposed to be shaped."
Hayley's mom and dad finally settled after their third marriages
It has proven third time lucky for Cristi and Joey. Cristi settled with Scott Gilbert, a childhood friend who had a crush on her back in the day. "She had a beautiful smile," Gilbert told 11ALIVE.
The pair 'dated' for about two weeks before Cristi stepped aside for a friend who fancied Scott. Cristi and Scott lost contact for 23 years before Scott sent her a friend request on Facebook. The spark from over two decades ago hadn't faded, so the pair started dating.
A year later, Gilbert proposed to Cristi in the media center of the school where it all began. Cristi said Scott chose the perfect location to propose: "Even though we're far from here now, this was the right place to be, to start over again. I wouldn't have wanted it to be any other place." Scott gushed:
"One of the things we talked to our kids a little bit about was the person you knew when you were young in school growing up, can still be that person today. Twenty five years later that can still be the same person."
The identity of Joey Williams' wife remains unclear. Judging from Hayley's statements about family, it appears her parents are in happy marriages.
---