Brad Pitt is one of the most successful actors and producers in Hollywood. He is a serial award winner, with his last award-clinching performance coming in the 2019 film, One Upon a Time in Hollywood. Pitt has also regularly appeared on the top of attractiveness lists, and was once upon a time married to fellow actor Jennifer Aniston.
Jennifer Aniston is as successful as Brad in the acting arena. Her portrayal of Rachel Green in the sitcom Friends catapulted her to superstardom. Jennifer and Brad's personal lives have been the subject of intense attention since they hit the public limelight in the 90s.
This piece will look at whether Bradley and Jennifer have gotten back together.
Brad and Jennifer initially reconnected as friends but there are rumors that they want to pursue a relationship
Brad and Jennifer sent rumor mills on overdrive after their reunion at the Screen Actors Guild Awards. Photos of the couple hugging and holding hands at the event spread like wildfire on social media. Rumors of the couple's reunion intensified after a source told The Mirror that Brad and Jennifer had been on 'at least five dates.' "I don't think she's ever really stopped loving him," the source added.
However, a subsequent report by Entertainment Tonight claimed that Brad and Jennifer had only reconnected as friends. A source told the publication:
"Right now they just love and adore each other and have been close friends since their divorces. They have a very mature relationship that has evolved over time because they both have experienced marriages that didn't work out."
The report threw cold water on fan hopes of a rekindled romance between Jennifer and Brad. However, Woman claimed that Brad and Jennifer have a romantic getaway to Mexico planned after the end of the coronavirus pandemic. An insider speaking to the publication stated that the couple is together, but it will take a while before they go public with their relationship.
"They figured people would get excited, but the sheer scale of intensity and, at times, hysteria was overwhelming and difficult to deal with when they first reconnected… It was a mutual decision, but it didn't stop them staying in touch, and they've missed each other a lot during the quarantine period. Dinner here and there doesn't cut it for either of them, which is why this getaway is long overdue."
Jennifer and Brad divorced after he reportedly cheated on her with Angelina Jolie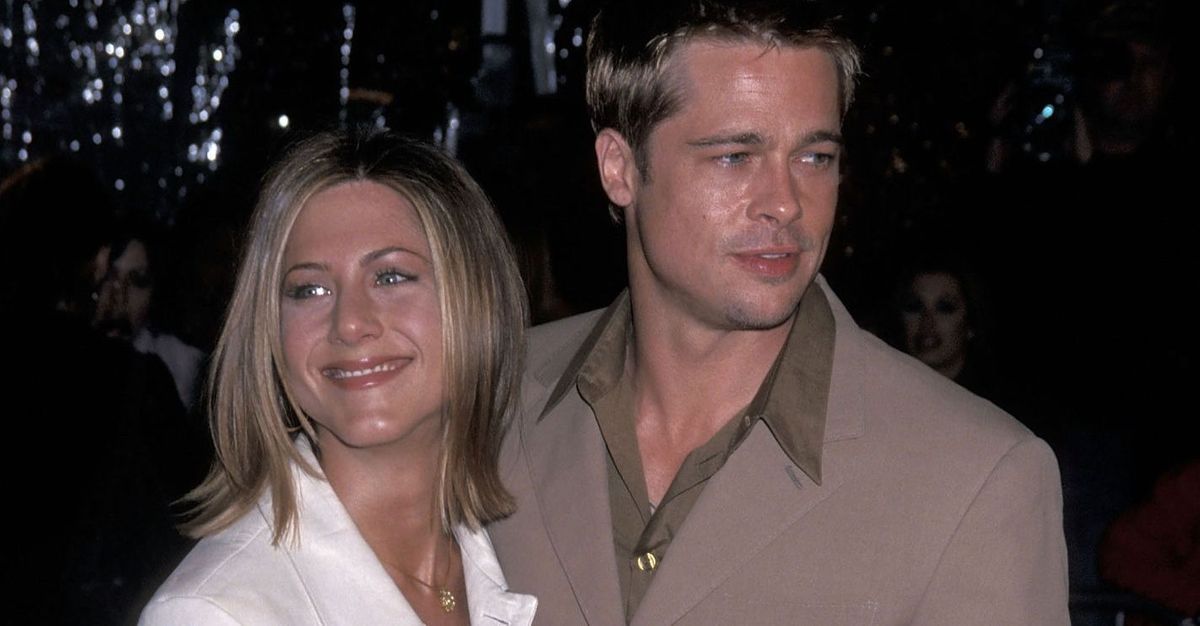 Brad and Jennifer first went public with their relationship in 1999. They became Hollywood's 'golden couple' after their union in 2000.
The first signs of trouble in paradise came when tabloids reported that Brad cheated on Jennifer with his Mr. and Mrs. Smith co-star, Angelina Jolie. A few weeks after the reports aired, Jennifer filed for divorce, citing irreconcilable differences. In a joint statement to People, the couple insisted that their separation wasn't connected to the tabloid reports. The statement read:
"We would like to announce that after seven years together we have decided to formally separate. For those who follow these sorts of things, we would like to explain that our separation is not the result of any of the speculation reported by tabloid media."
According to Entertainment Tonight, Brad's acceptance of his mistakes and a subsequent apology to Jennifer fueled his reunion with her. "He has apologized to her for many things he felt were his issues in their relationship," the source said. "He truly takes ownership for his mistakes and that has changed their relationship with each other today. They both have moved on."
---