George Kittle is the star tight end for the San Francisco 49ers of the National Football League. The 49ers picked George during the fifth round of the 2017 NFL draft after he'd played college football for the Iowa Hawkeyes. Since then, George has established himself as one of the best tight ends in the league.
In 2018, Kittle set the single-season record for receiving yards by a tight end. The 49ers made it to the 54th Super Bowl on 2nd February 2019, but they lost to the Kansas City Chiefs after being ahead for most of the game. Kittle is currently getting over the defeat by taking a holiday in Mexico with his lovely wife Claire Till.
Claire has supported George throughout his career as a football player. This article will look at Claire's relationship with George, her marriage, and her business endeavors.
Claire and George met during her freshman year in college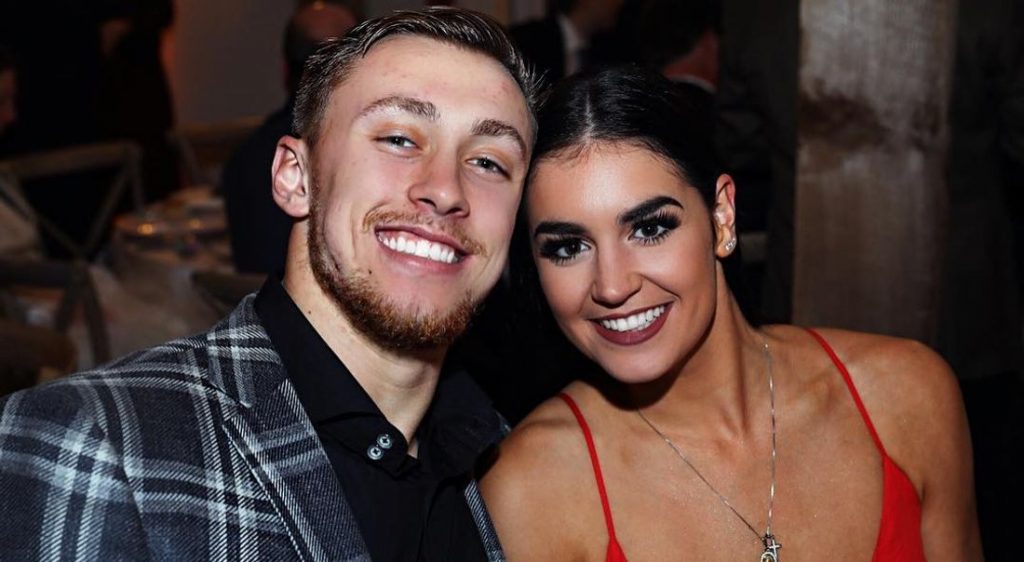 Claire Kittle was born in 1994 in Dubuque, Iowa. She attended the University of Iowa after graduating from Wahlert High School. Claire met George during their freshman year in college. George approached her as she was heading to basketball practice on her moped, and complimented her bright pink helmet.
George and Claire became friends after that moment, and the friendship quickly blossomed into romance. George and Claire were a couple throughout college.
George proposed to Claire during a fake team photoshoot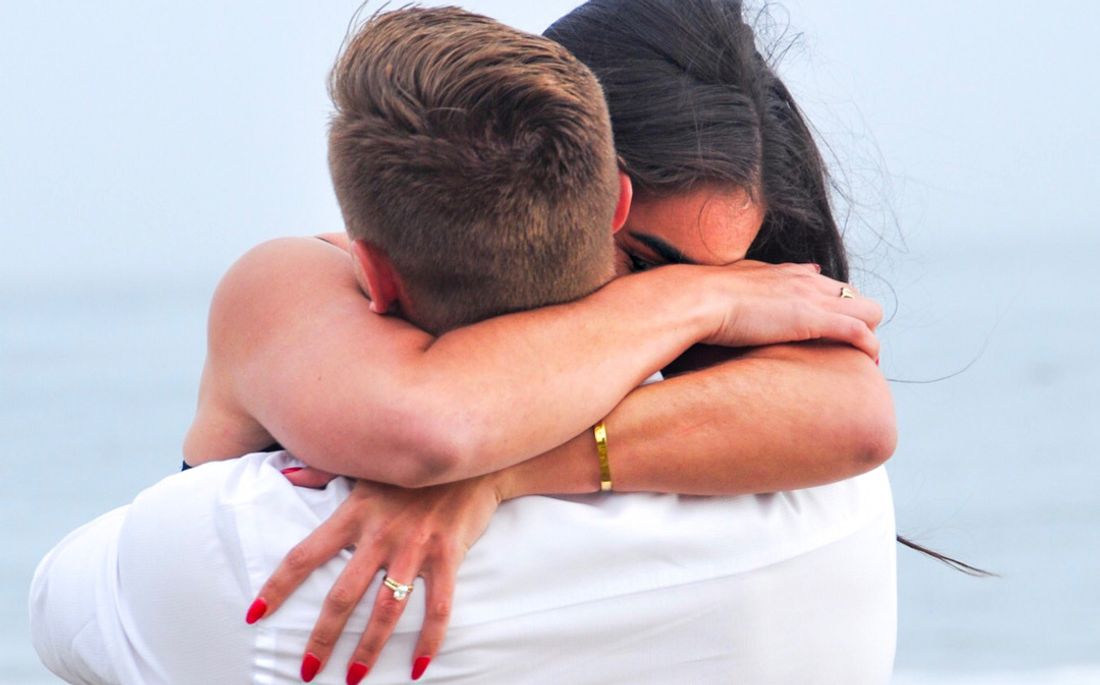 George wanted to surprise Claire with his proposal, and so he decided to invite her to a fake team photoshoot. He told her that the 49ers had planned a photoshoot for the players and their wives and girlfriends for the team's brochure and website. George planned with the team's head photographer and video editors to have a fake photoshoot.
Kittle stated on 95.7 The Game that he distracted Claire before popping the question;
"We were doing a whole photoshoot on the beach, cameras, we had a drone down there, lighting, everything that you possibly need. Got her a little bit distracted and then cut to pop the question. It was pretty awesome."
Thankfully for the couple, Claire said yes and wedding preparations began.
Claire and George fast-tracked their wedding by one year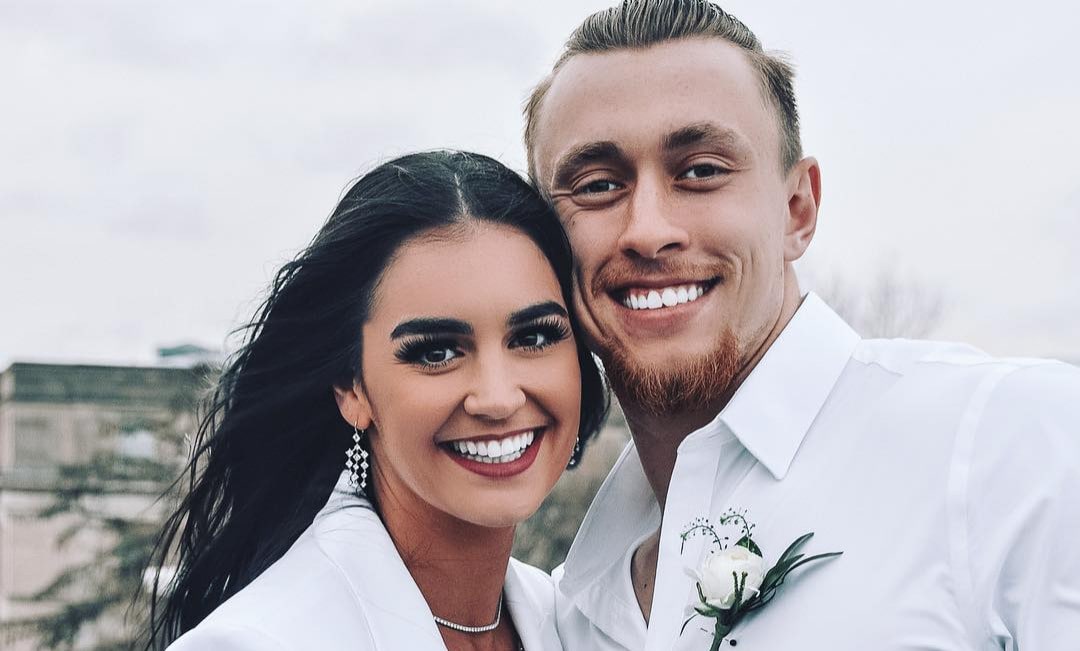 George and Claire got engaged in August 2018, and they were planning for a big wedding in 2020. However, the couple opted for a smaller occasion with family on 10th April 2019. The wedding took place at an Iowa City jewelry store owned by family friends. George's father is ordained, and he conducted the ceremony. Kittle's mom was the photographer.
Claire shared the news and expressed her joy via a message posted on Instagram. She posted a picture of the couple, and attached the following caption;
"I love you I love you I love you! We pulled off a one of a kind wedding, thank you for gifting me this unexplainable love. I'm yours forever. Claire Kittle & I mean it. I got a HUSBAND y'all!!!"
It later emerged that George commemorated his wedding day by getting a tattoo of the Joker. He spent the day before the wedding getting the tattoo inked on his arm. Claire told ESPN that she was initially against the idea of the tattoo. She said;
"So at first, I was like, 'Oh my gosh, that's the worst idea you've ever had. I hate that.' But then after he had explained to me, all of the meaning behind it, and then seeing it in person, it's actually really cool. So I do really like it now. That's just George."
She is a fitness trainer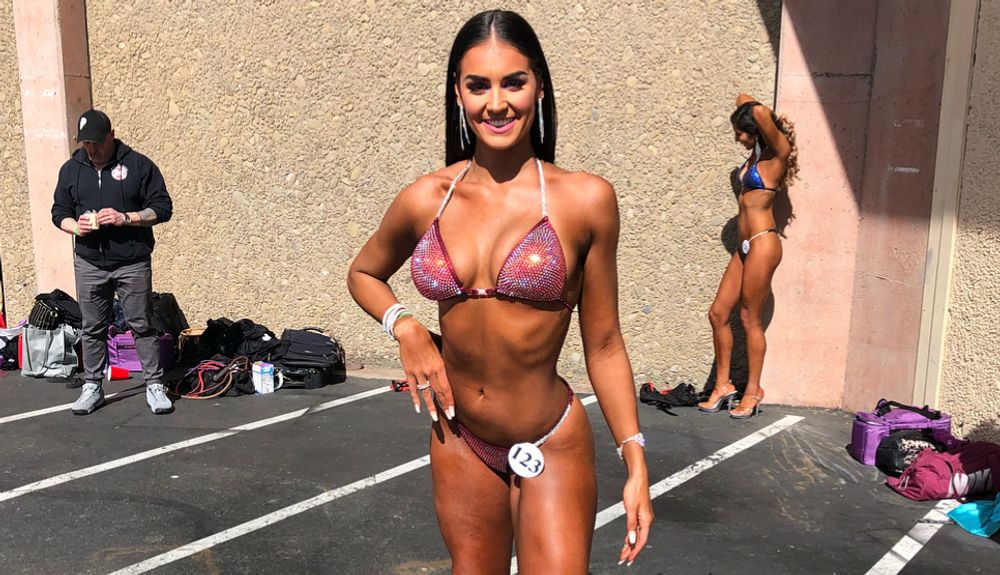 Claire has been obsessed with fitness for most of her life, and she graduated with a bachelor's degree in health and human physiology. She was also an ambassador for health and wellness with the Fuel UP to Play 60 program in campus. The goal of the program is to inspire young people to reach their fitness goals.
After graduating, Claire signed on with JE Models as a fitness model. You can peep her awesome body on her Instagram page. Claire has also turned her passion for fitness into a business venture. She used her entrepreneurial skills to start her fitness training business. She is the owner of Claire Till Fitness.
The business is based in her hometown of Iowa City. The business is up, but she has been struggling to keep it running after moving from Iowa to be with her husband in California.
---