Johnny Depp's defamation case against Amber Heard has put their personal lives under the microscope, revealing the most intimate and, at times, embarrassing details about the star duo. Recently, Christian Carino, the couple's former agent, testified about Heard's relationship with Elon Musk, increasing fan interest in Amber's relationships and sexuality.
Amber Heard is one of the more open celebrities in Hollywood, rarely shying away from revealing details about her life. Indeed, it was her claim that she was a victim of domestic violence that led to Depp's defamation suit against her.
We've known for over a decade that Amber's bisexual, as during that time, she's dated men and women.
Amber's family took it hard when Amber came out as bisexual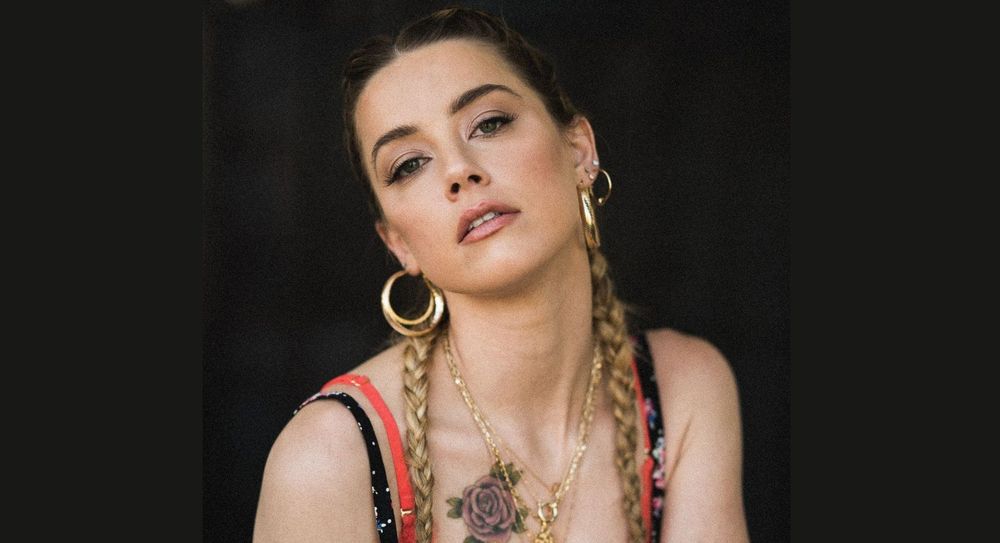 Amber Heard wrote on Teen Vogue that she knew early on that she 'wasn't straight.' However, her small-town Texas community didn't entertain such thoughts: Amber didn't know anyone who was openly queer, depriving her of a reference to help process her feelings.
Heard fell in love with a woman as her star in Hollywood rose. It reached a point where she had to open up to her family following decades of being closeted. Amber revealed that her religious family struggled to process the revelation that she was bisexual.
"I was raised in a religious home," Amber said at the South by Southwest conference in March 2019. "And being an outspoken lesbian, atheist, vegetarian – I remember when I told them about my relationship, that I was in love with this woman, and at the beginning of that it was just tears, tears."
It took Amber Heard's dad, whom she described as a hat-wearing, mustached, and gun-loving good Southern man, and the rest of the family some time to come to terms with Amber's sexuality.
Thankfully, after a bit of time, they learned to love Amber regardless of her sexuality. She continued:
"Five years later, I was getting an award, and I asked my parents to drive out to Dallas. And I see them sitting front and center and here I am getting this 'gay' award… My parents in five years, look at the journey. Attitudes and hearts can change."
Heard became a queer activist after experiencing discrimination due to her sexuality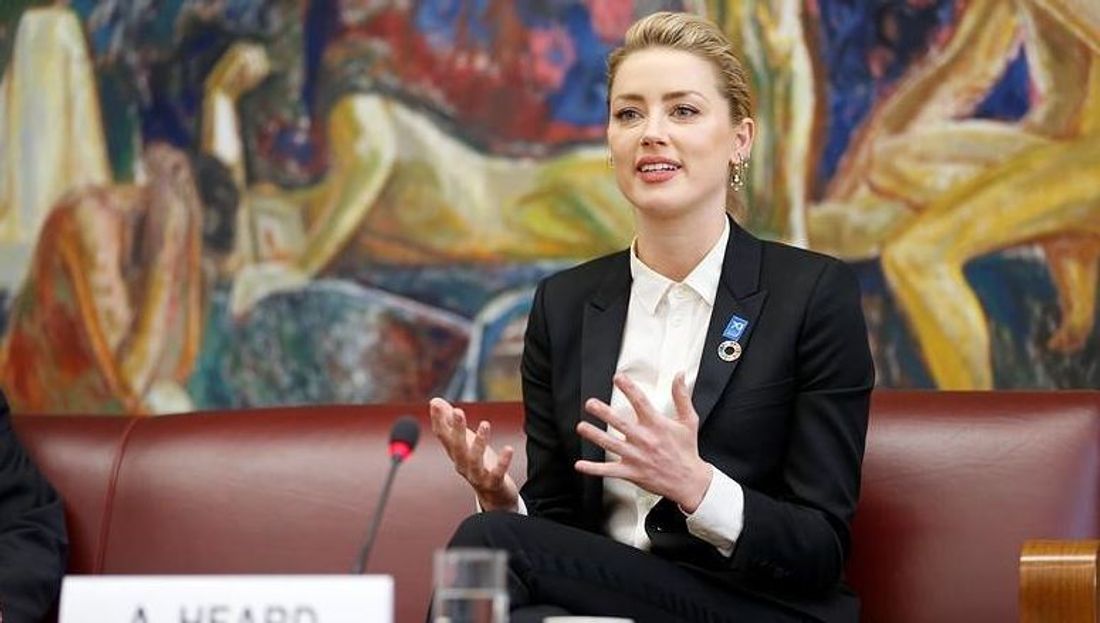 After arriving in Hollywood, Heard felt pressure to remain closeted. However, she also desired to live openly. The few people who knew about her sexuality urged her to keep it secret; nevertheless, Amber opened up about her bisexuality during a GLAAD event.
"I don't want to have to deny my sexuality in order to be me," she told the Times of London in June 2015. Amber knew that the revelation would affect her career, but she came out regardless. At The Economist's Pride and Prejudice event in 2017, Amber said:
"I just answered honestly. I could tell by the look on this person's face it was a big deal. My poor publicist. Then I realized the gravity of what I had done and why so many people – studio execs, agents, advisors – did not want this coming before my name. It did impact my career, it was difficult. It was not easy."
Amber soon found that the discrimination extended beyond Hollywood and California. "In one state, we were refused housing," she wrote on Teen Vogue about her experiences with her former wife. "In another state, we were asked to leave a restaurant. We were once even harassed by law enforcement who learned we shared a last name."
In Los Angeles, producers refused to offer her roles; people in the streets verbally abused her; some even spat on her and her ex-wife; one threw an empty cup at them. The painful experiences convinced her to become a queer activist. She wrote on Teen Vogue:
"This is about more than laws — this is about what our country believes about our basic humanity. LGBTQ+ people deserve a government that protects us and sends the message that we are not broken. Because we're not. We are beautiful just as we are. And we have rights."
Heard said that gay Hollywood men could contribute to the fight for equality by simply owning their sexualities. "If every gay man that I know personally in Hollywood came out tomorrow, then this would be a nonissue in a month," Amber said.
Amber was married to photographer Tasya Van Ree and recently dated Bianca Butti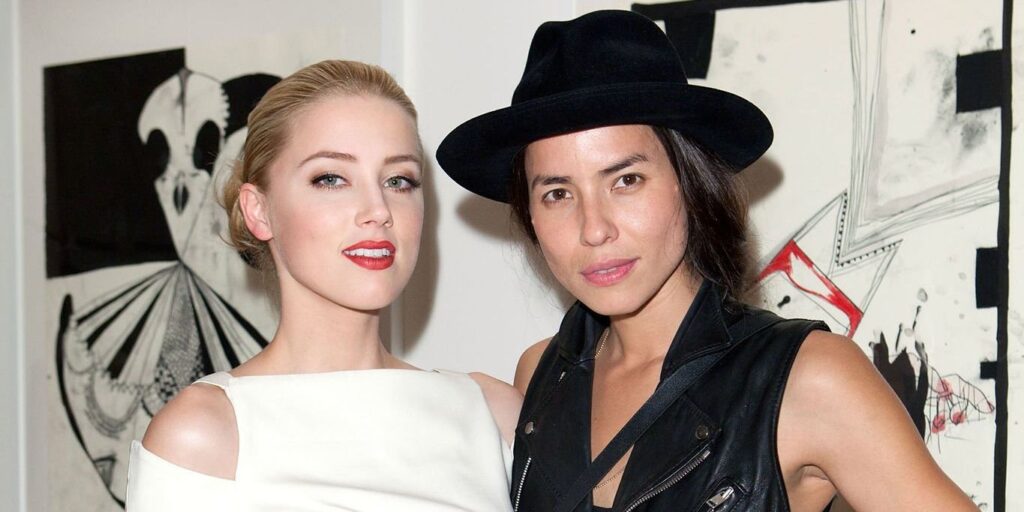 Amber's relationship with Tasya Van Ree prompted her to come out. Heard referred to Tasya as her wife and changed her last name to Van Ree, though there's no evidence that the pair formally married.
In 2009, Heard was arrested in Washington state for allegedly grabbing Van Ree and hitting her arm. However, authorities didn't charge her with misdemeanor domestic violence.
The couple split in 2012, and in 2014, Amber dropped the name Van Ree. In 2016, Tasya told Us Weekly that Amber was wrongfully accused during the 2009 incident. She said:
"I recount hints of misogynistic attitudes toward us which later appeared to be homophobic when they found out we were domestic partners and not just 'friends'. Charges were quickly dropped and she was released moments later."
Van Ree added that she and Amber remain close. "Amber is a brilliant, honest, and beautiful woman and I have the utmost respect for her," Tasya said. "We shared 5 wonderful years together and remain close to this day."
Amber was linked with Bianca Butti after fans spotted the couple kissing in early 2020. "Amber's not trying to be low-key about it," a source said. "They started as friends and it turned into something more."
The couple were then spotted grocery shopping and quarantined together at Amber's residence. Amber and Bianca's relationship apparently fizzled out.
Heard dated Elon Musk and It director Andy Muschietti
Even if you live under a rock, you know that Amber Heard dated, married, and divorced Johnny Depp. Therefore, we won't get into detail about that tumultuous relationship.
After splitting from Depp, Heard dated Elon Musk briefly. The couple broke up in August 2017 before deciding to give the romance another try. In February 2108, Amber and Elon broke up for good. A source told Us Weekly:
"Amber wants her independence and prefers being friends rather than romantically linked. Elon decided it was time to end things, and Amber agreed. They both care for one another, but the timing just isn't right."
Heard was later linked with Vito Schnabel and It director Andy Muschietti.
---