Darren Knight is an American comedian who rose to fame for creating and posting videos as his alter-ego Southern Momma. Knight, the self-proclaimed fastest rising comedian in American history, worked several odd jobs before creating his viral persona. Southern Momma became an instant hit locally, and as word spread about Darren's comedic prowess, his videos eventually attracted millions of views.
Knight has posted several series on his YouTube page, all revolving around Southern Momma. Despite being the source of his fame, Southern Momma rarely comes out during Darren's stand-up shows.
This piece will look at the familial origins of Southern Momma, Darren's stand-up career, his controversies, and his sexuality. It is unclear whether he is gay.
Darren has declined to talk about his sexuality, but the last update he gave on his dating life is that he is single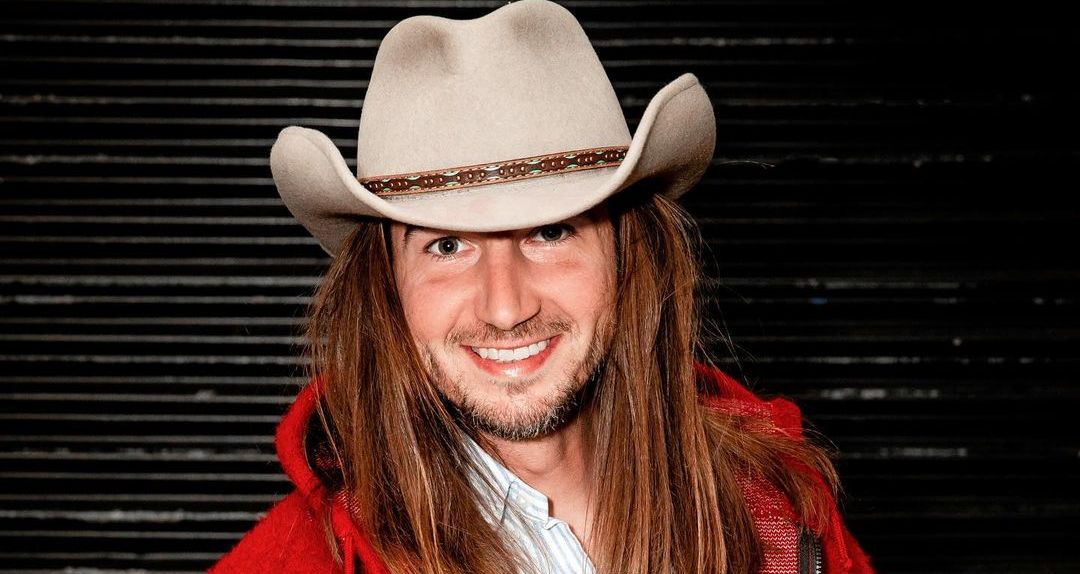 Darren Knight's sexuality has attracted plenty of discussion on online forums, and he has faced questions about it, but he consistently declines to address the issue. He told HoustonPress that he has no answer about his sexuality because he doesn't know. "People have asked me about my sexual orientation, but I don't really know," he said.
Knight's social media posts don't offer any clues as he has plenty of pictures with people of diverse genders. However, a 2020 Valentine's Day post alongside a mysterious woman attracted plenty of attention. Some reports claimed that the mysterious woman was Knight's romantic partner. However, Knight didn't confirm or deny the rumors.
The last update provided by Knight is that he is single and happy. He doesn't have children yet, so he uses his large compound to entertain his friends and family. Knight told Sound and Soul:
"I bought this big home and like I said earlier, I am single, I don't have any kids… I felt like the purchase of this house should be to someone that had a big family, so when am home, I entertain a lot… I come from a BIG family, and since I don't have a family of my own, I didn't let that stop me from bringing everybody together."
Knight based his Southern Momma character on his mother, grandmother, and sister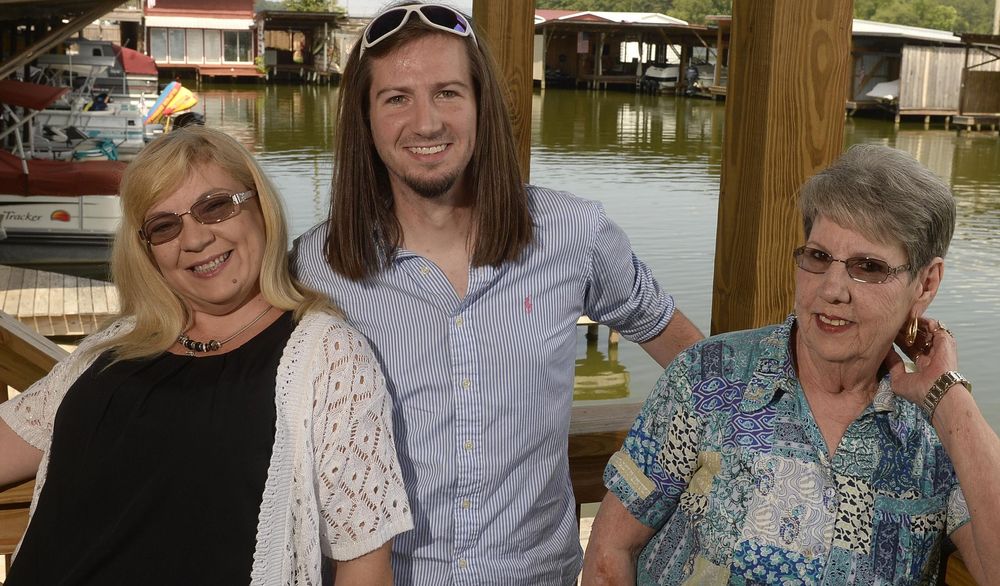 Darren Knight started working at the age of 12. He'd worked as a farmer, a furniture mover, a car salesman, a bartender, and a waiter before the idea to post comedy online came to him. He scrolled through his online feed and saw people creating viral comedic characters online, and he decided to give it a shot. "I got a good response, so I did another one and it just snowballed from there," he told Sound and Soul.
Knight based the Southern Momma character on the mothers he had at home. "I like to say that 40 percent of Southern Momma is my mother and the other 60 percent is my grandmother because she's a little more animated," Knight told Preview918. "She is a character and a hoot. Southern Momma is just a collage, really, of all the mothers I've known, including my sister."
Darren's mom initially hated the character because she thought that it would stain the family's reputation in the community. However, when she recognized how famous Southern Momma was, she became one of the character's biggest fans. "She is a big fan of them now and loves the recognition," Darren told Sound and Soul. "Everywhere she goes she says, 'My son is so-and-so!'"
Darren first successful stand-up performance came by chance at a brothel in Alabama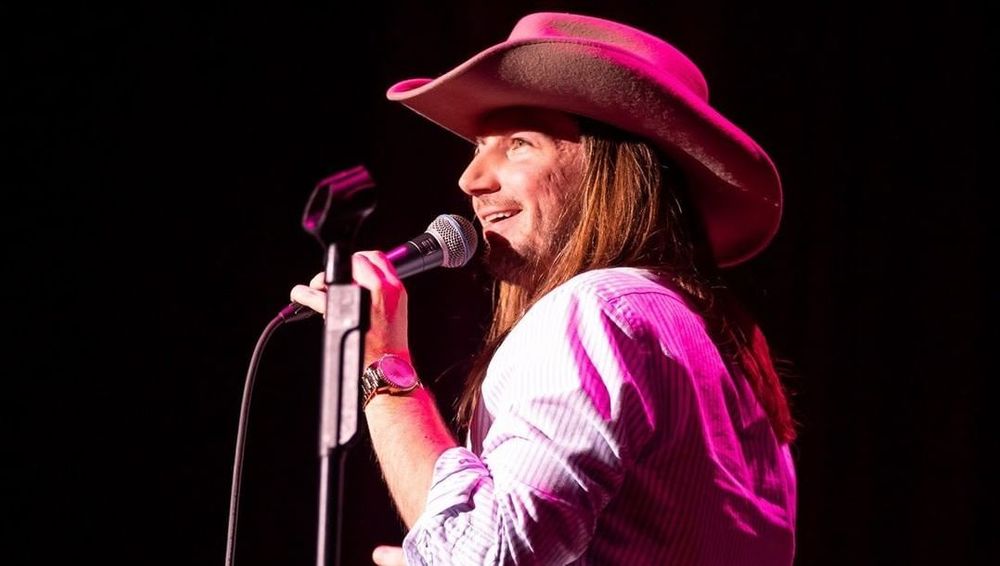 After creating Southern Momma and watching himself become an overnight sensation, Darren faced a unique challenge: How to transfer his character from the camera to the stage. Goofing off in front of a camera for several minutes was easy, but he knew that it wouldn't work before an expectant crowd demanding a performance.
He'd tried stand-up comedy before creating Southern Momma, but it didn't work out. His chance to entertain on the stage came after he went to grab a meal at the oldest Alabama brothel in town. As he ate, he learned that the establishment offered open mic sessions for performers every other Sunday. He told Sound and Soul that the staff gave him five minutes, but he ended up offering fifteen. Knight said:
"I had been talking to the bartender and he said he would give me a five minute spot if I thought I could do it. So I did it. I got up and told a story about my grandmother giving us all a whoopin' one time and it just went over. It was great. Five minutes turned into ten minutes and ten turned to fifteen… I actually went 15 minutes for my first ever set."
Even before Darren got on stage for the first time, he knew that he couldn't take the Southern Momma character up there. He had to diversify his content for the stage, and he admits that he was afraid that he couldn't do it. "I asked my producer if I got up and froze – because you know, I didn't really know how this worked – but if I freeze, can we give these people their money back?" he said. "I was so scared."
Thankfully, his first show before 250 people in Summerville, Georgia, was a success. Darren would go on to display his talent in front of larger crowds to great success.
Knight has been criticized for some of his comedy, but he believes that the criticism is unfair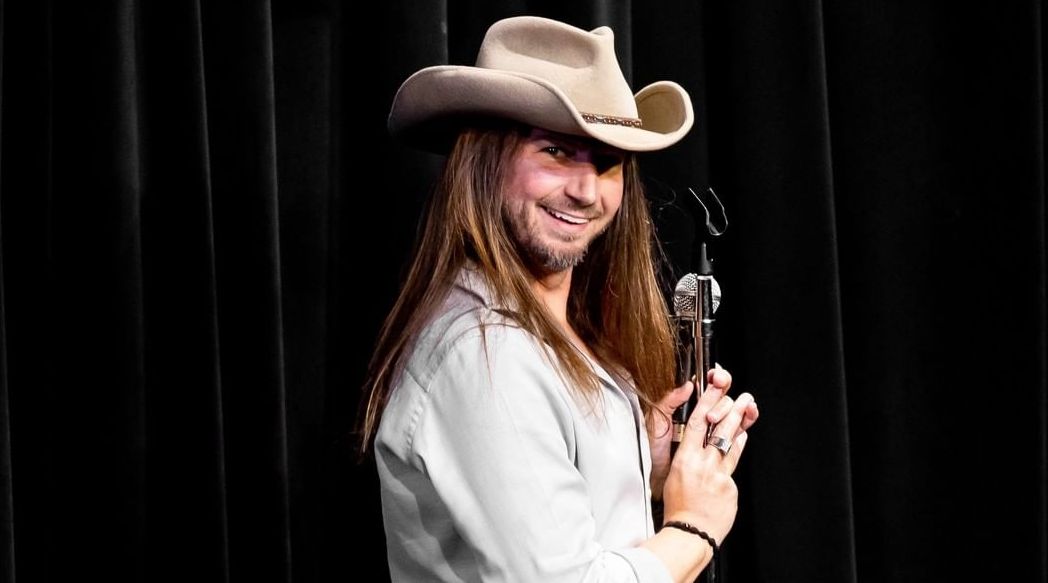 Most stand-up comedians have faced criticism for apparently crossing the line when telling their jokes. Darren's criticism has been quite intense, and he argues that it is unfair. In mid-2018, Darren was booed off the stage for alleged racism and homophobia. Vice interviewed him after the incident, and he insisted that he is not racist or homophobic. He told HoustonPress that all he wants to do is give people a good time and that the critics simply don't understand him. He said:
"I don't think you should do a 20-minute segment beating up a particular race or for their sexual orientation or stuff like that. But people in the audience paid to come see a show. They worked their ass off all week, the last thing they want to hear you bitch and whine… and I'm just not gonna do that."
Darren believes that his background works to his disadvantage. In an era of extreme polarization in America, Knight's alleged political views have denied him several opportunities. Darren told Sound and Soul that he doesn't understand how his political inclinations affect his output as a comedian:
"The first words they ask are 'Is he a Trump supporter?' Now I ask you what-in-the-hell that has to do with the interview from a comedian? I can tell you one thing, we have a crooked ass world, and we are treated differently. I go unidentified. I don't care if your Democrat, Republican… I am an American with values. I believe Americans should be whatever they want to be."
---